Canada
Get more with myNEWS
A personalised news feed of stories that matter to you
Learn more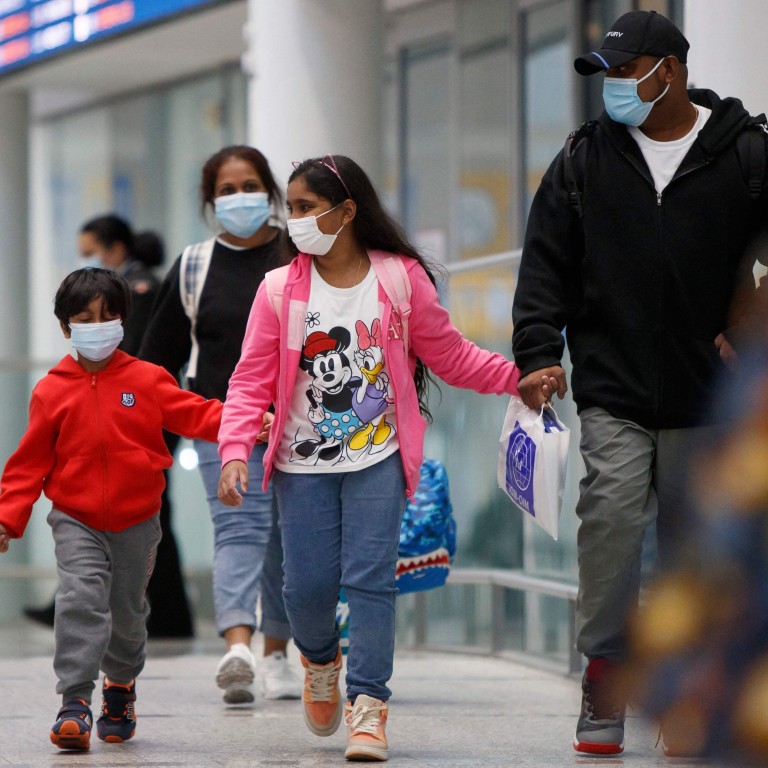 Hong Kong asylum-seeker family who housed Edward Snowden embrace new life as Canadian permanent residents
Sri Lankan family who had sheltered US whistle-blower Edward Snowden in Hong Kong landed in Canada as privately sponsored refugees
Refugee claims with the Canadian government had been filed on their behalf in January 2017
A family of four who had housed whistle-blower Edward Snowden in Hong Kong in 2013 landed in Canada on Tuesday, after living in limbo for several years.
Supun Thilina Kellapatha, his wife Nadeeka Dilrukshi Nonis, and their stateless children Sethumdi and Dinath, were accepted as privately-sponsored refugees and are now Canadian permanent residents. The family arrived in Toronto at about 4pm on Tuesday.
"I'm so happy this is over. I'm so happy to be going to Canada," Kellapatha said before he boarded the plane in Hong Kong. "We have a new life, our children now have a future. We're so grateful right now. Really, I am speechless … The kids are so happy. I'm so grateful."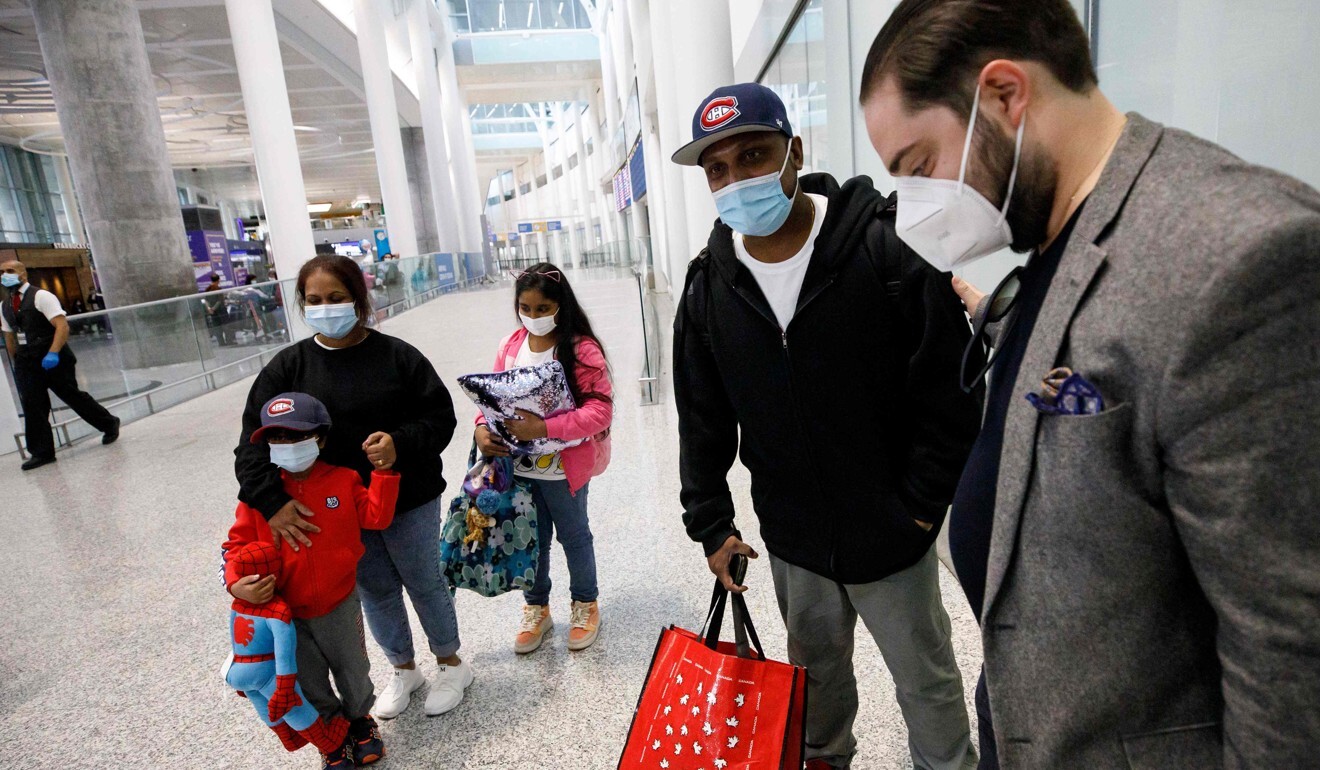 Marc-André Séguin, a lawyer and president of Canadian non-profit organisation For the Refugees, said the family was greeted by representatives of the government of Canada upon arrival.
They then went through immigration procedures "to finalise their confirmation of permanent residence", said Séguin, whose group fights for the rights of political refugees and asylum seekers.
The family joins Vanessa Rodel and her daughter Keana – who is also Supun's daughter. The two were accepted into Canada as privately-sponsored refugees in March 2019.
But one of the Snowden refugees, Sri Lankan ex-soldier Ajith Pushpakumara, still remains in Hong Kong.
In 2013, at the request of their lawyer at the time, Robert Tibbo, the group of seven provided food and shelter to Snowden while he was hiding in Hong Kong. The former CIA employee was on the run after leaking confidential information that showed how the United States and other governments were electronically spying on civilians.
The four adults, who had fled persecution in their home countries – Sri Lanka and the Philippines – said they faced threats and harassment after helping Snowden.
Refugee claims with the Canadian government were then filed on their behalf in January 2017. About four months later, their protection claims in Hong Kong were rejected and they have since put all their hopes on Canada.
"I can say that I am incredibly happy to see this chapter end and a new one begin for the family. After nearly half a decade, they can move on with their lives … Canada finally did the right thing," said Séguin.
"But as we work to settle Supun and his family in their new home, our attention and concern now turns to Ajith, who is still in Hong Kong. We hope that Canada will do the right thing quickly and let him join the others as soon as possible," the lawyer said.
According to Séguin, Kellapatha's family will be living in Montreal, where a fully-furnished flat has been set up for them. For the Refugees will provide for this family over their first year in Canada, while continuing to pay for Ajith's expenses as he waits for his application to be processed.
It is the beginning of "a brand new chapter for these brave refugees and their young children, with a fresh start in a safe place", Séguin said.
This article appeared in the South China Morning Post print edition as: New life begins for family who hid Snowden in HK