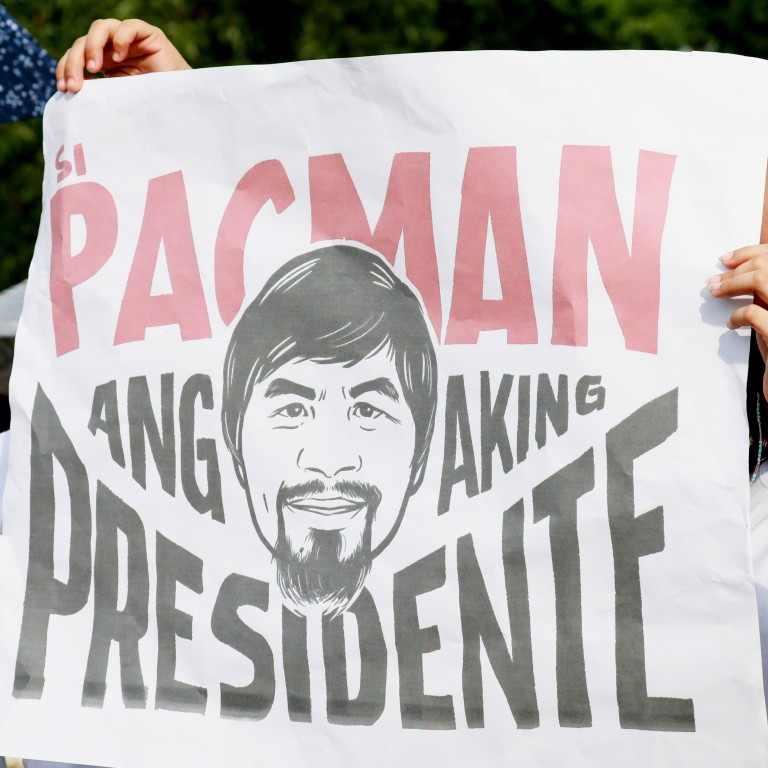 Can Philippine boxing icon Manny Pacquaio fight corruption? Some OFW voters are doubtful
Pacquaio has left behind an illustrious career to run for president – but some fans say they can't see him as 'anything more than a boxer'
Overseas voters are sceptical over his ability to stamp out longstanding corruption issues, while others cite disbelief over his 22-point plan for reforms
When Philippine boxing legend Manny Pacquiao recently filed his certificate of candidacy to run for president in next year's election, overseas Filipino workers (OFW) were watching closely.
Regarded as a national hero, Pacquiao earned enormous support across his 26-year career, with many fans abroad consistently following his fights on pay-per-view television. Some spent their hard-earned savings to watch his bouts live.
But as he hangs up his boxing gloves for the biggest political fight of his life, the adulation he's come to expect from overseas fans may not help him, with OFWs reporting mixed feelings about his candidacy even as he rises to fourth place in a new domestic opinion poll.
Among the 2.2 million OFWs, more than 430,000 voted in the 2016 presidential election. Over half of these votes came from just five places: the United Arab Emirates, United States, Hong Kong, Saudi Arabia and Singapore. Overseas workers are one of the lifelines of the Philippine economy, remitting home US$33.5 billion in 2019 alone, contributing nearly 10 per cent of the country's gross domestic product (GDP).
Pacquaio has vowed to crack down on corruption should he win the election. In July, he claimed that 10 billion pesos (US$200 million) in Covid-19 pandemic relief funds were misappropriated by the current government.
Noel Casino, vice-president of quality at an aerospace maintenance company in Texas, said he had reservations about the boxer's ability to govern at a national level. Pacquiao was previously the representative of Sarangani, a province in southern Philippines.
"Pacquaio is a star in the US. People love him. I have high respect for him as a boxer and a person," said the 47-year-old, who has also worked in Singapore and Panama.
"But leading the country is a different story. Good intentions alone will not make you a good president," he added.
"I think he will be able to follow through with this fight against corruption, [even though] with his wealth, I don't think he needs donors to campaign. But we Filipinos have short-term memories and are very forgiving, and a year later, people might forget his claims of corruption."
Pacquaio has yet to prove the allegations, despite reiterating that curbing corruption remains his priority in his acceptance speech on September 19.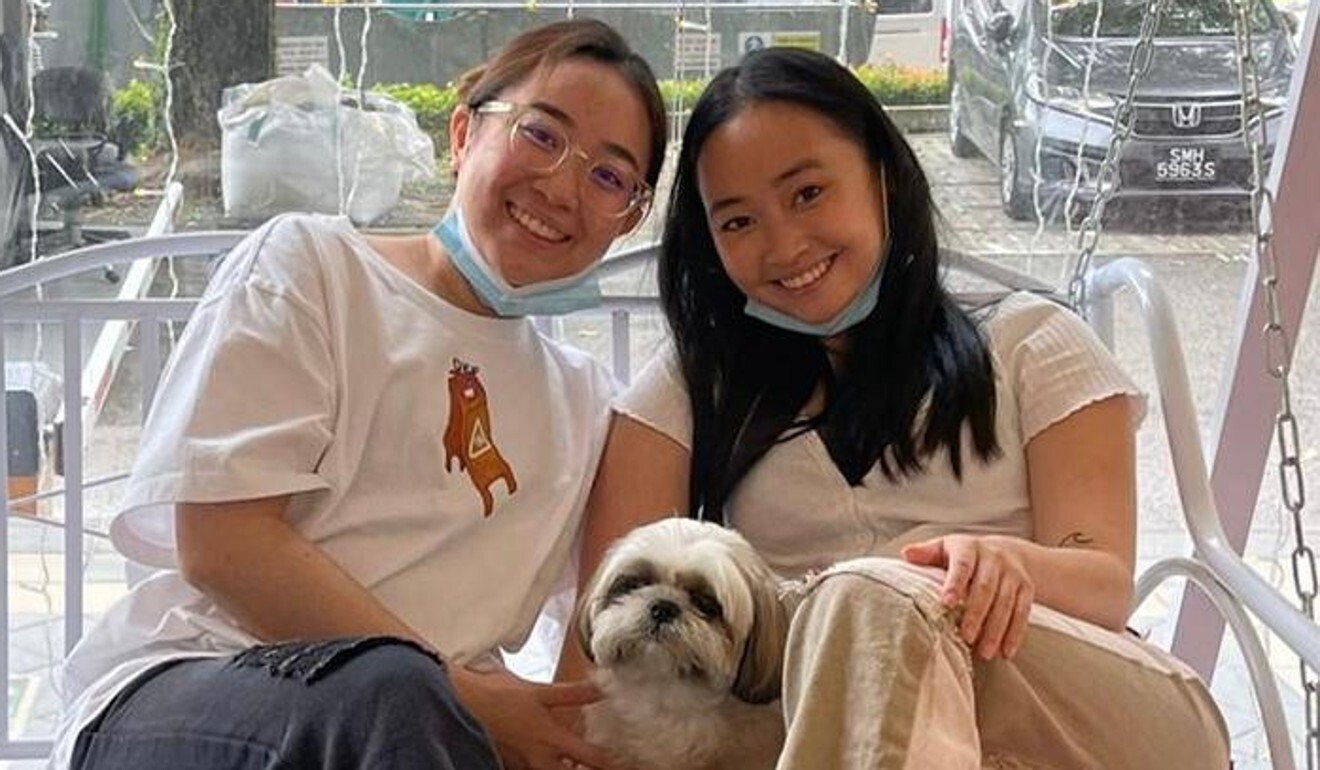 Sisters Keeshia, 19, and Ashley Ongsuco, 23, are first-time voters based in Singapore, where more than 90,000 OFWs live. The siblings are giving the boxer the benefit of the doubt with his ambitious plans in reforming the country.
"If he does take the seat as president, I think it's possible for him to do what he promised. If he has good intentions, it's possible for him to turn things around," said Ashley, whose family moved to Singapore in 2009.
"Maybe he would be a good bet among the younger crowd. As we're new to politics, it wouldn't be surprising if the youth would vote for Manny, as we know who he is and his story," she added.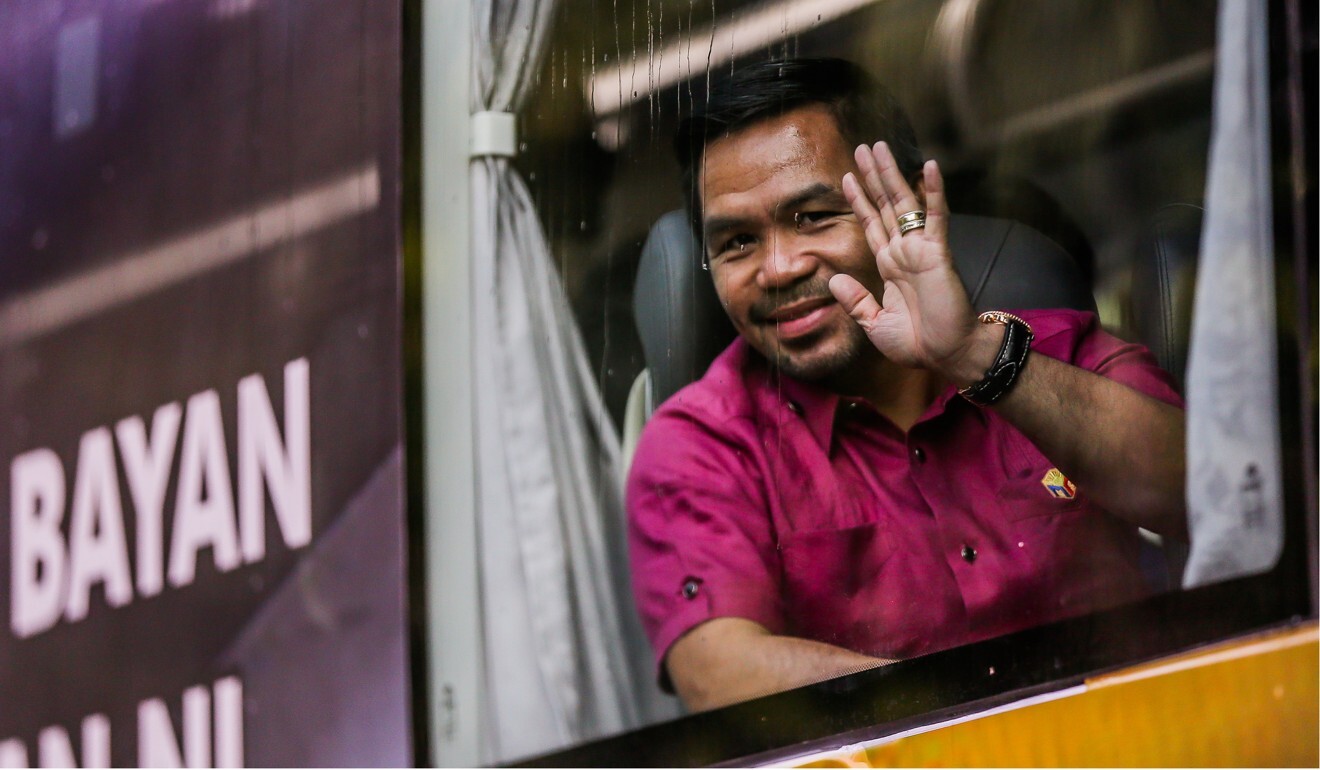 On August 27, Pacquiao announced a 22-point campaign agenda for next year's elections. The senator only provided details on five items, which included eliminating corruption, developing economic growth, employment programmes, housing programmes, and a better health care system.
Fred Arcena, an OFW who has worked abroad for 17 years, was sceptical of Pacquaio's long list of promises.
"It's easy to talk, the things he says, but the 22-point plan seems impossible. Here in Saudi Arabia we think that he hasn't proven anything yet. He's not Superman," said Arcena, who works in plastics production.
Ian Darric, 36, who has lived in Singapore for 12 years, was also doubtful of Pacquaio's aptitude for higher office.
"Perhaps he has the heart and the right intentions. But I think his adeptness as a politician is questionable," said Darric, who works in online marketing. "Right heart and mind, but the skills? Maybe not."
Pacquaio filed his certificate of candidacy for the Philippine presidency last Friday, after months of factional fights within the ruling PDP-Laban party.
When Duterte's aides in June floated a plan for him to run as vice-president next year, as a way to see through his policies without violating the one-term presidential rule, they made clear Pacquaio would not be Duterte's running mate should the idea come to fruition.
The party's leadership is now disputed between the Pacquaio-Alfonso Cusi and Duterte-Koko Pimentel factions.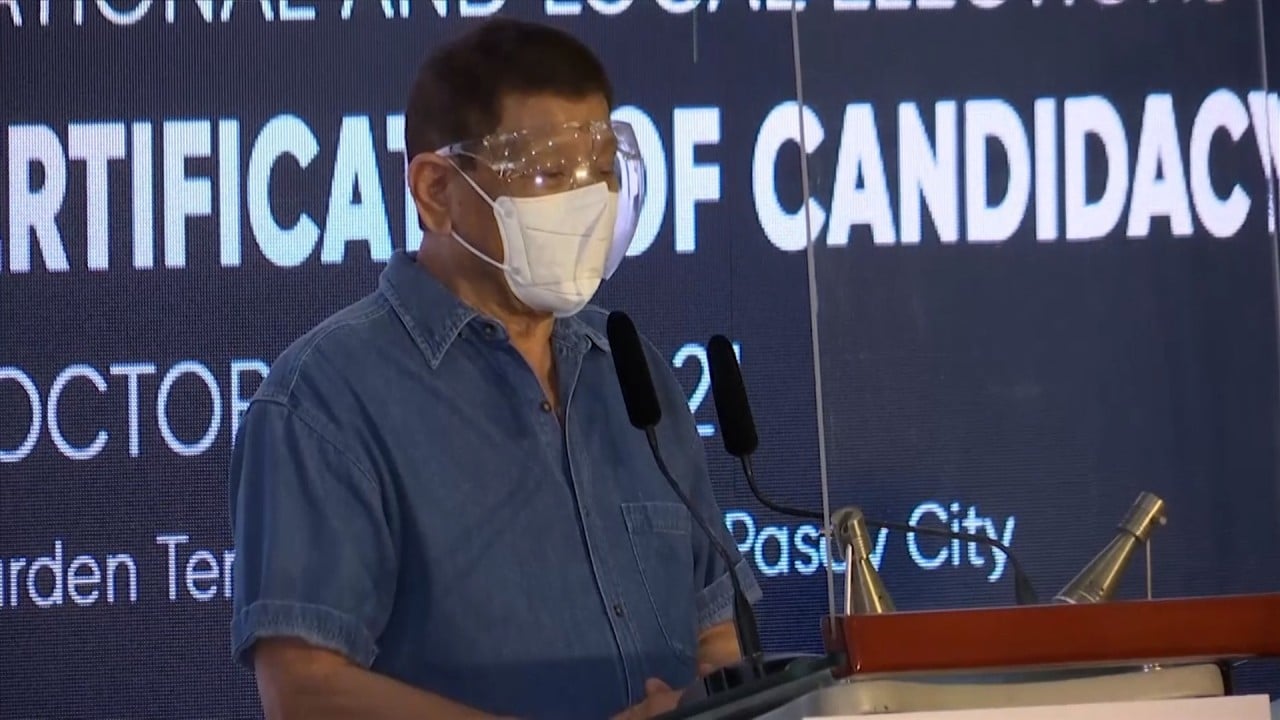 03:10
Philippine president Rodrigo Duterte pulls out of 2020 election and plans to retire from politics
Philippine president Rodrigo Duterte pulls out of 2020 election and plans to retire from politics
Arcena, the OFW in Saudi Arabia, noted Duterte was struggling to root out corruption even as a seasoned politician.
"What more Pacquaio?" Arcena said. "He continued to box even after entering politics. He had stints in basketball and singing. He's well-known and popular so he took advantage of it."
Despite Pacquaio bidding farewell to his boxing career on September 29, some OFWs see his sporting legacy as a hindrance to his political ambitions.
"I can't see him as anything more than a boxer," said Maricel Luis, a 29-year-old domestic worker in Hong Kong.
"If he wanted to help the people, why does he need to run for president? He can help in private," said the 29-year-old, who has been in Hong Kong for two years.
"I don't think he will fulfil his promises to tackle corruption. There's not been a president that has completely tackled corruption, it's very difficult to get rid of."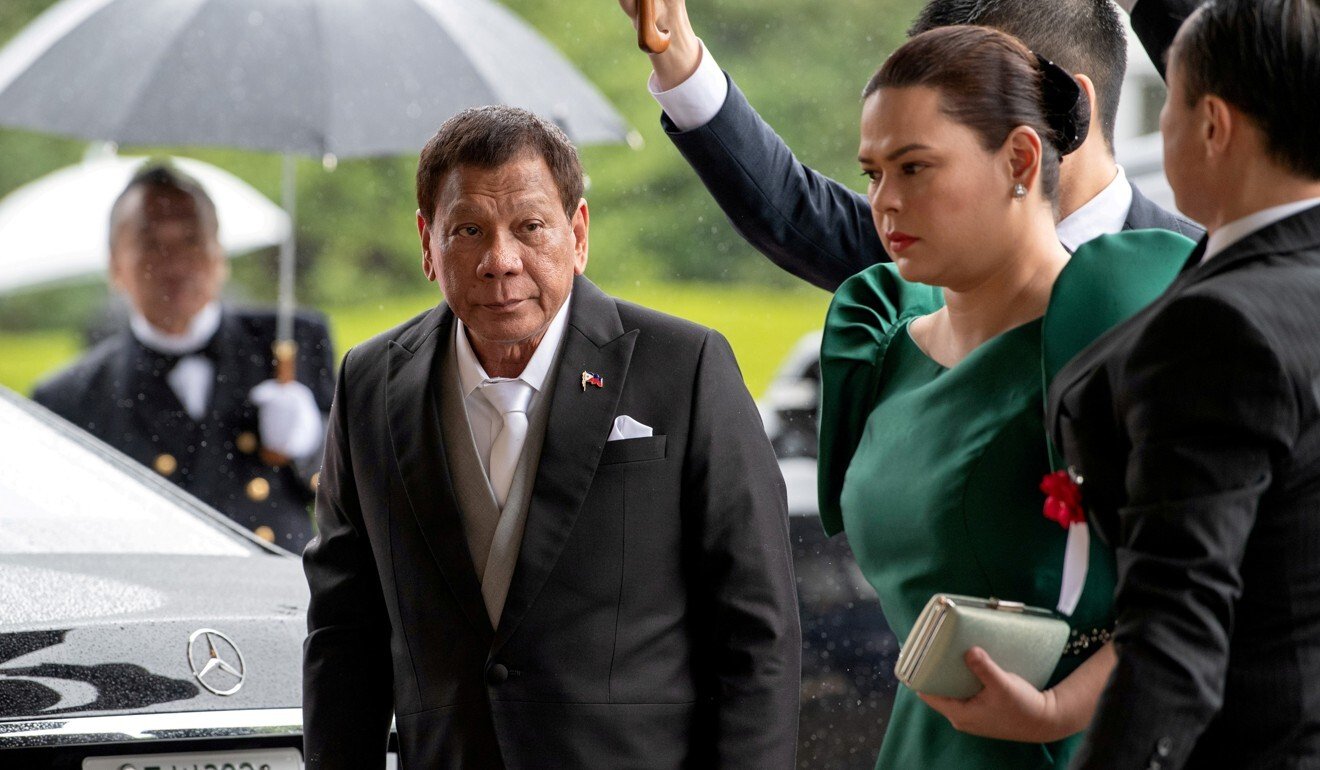 Over the weekend, Duterte said he would not be running for vice-president, and that his daughter, Davao City Mayor Sarah Duterte-Carpio, would contest the top job with his long-time aide, Christopher "Bong" Go, as her running mate.
Other presidential aspirants include popular Manila Mayor Isko Moreno, who on Monday registered his candidacy on a campaign of easing Covid-19 outbreaks, fixing the country's battered economy and healing deep political divisions.
Current Philippine Vice-President Leni Robredo will decide this week if she will run for president, her spokesman said Sunday.
While political hopefuls must register their intention to run with the Commission on Elections by October 8, the list of presidential contenders will not be finalised until mid-November. This means other politicians can emerge as substitutes in a final attempt to join the race – a path previously taken by Duterte.
Additional reporting by AP, Bloomberg, AFP
This article appeared in the South China Morning Post print edition as: Pacquiao fans abroad doubt his capacity for top jobtop job