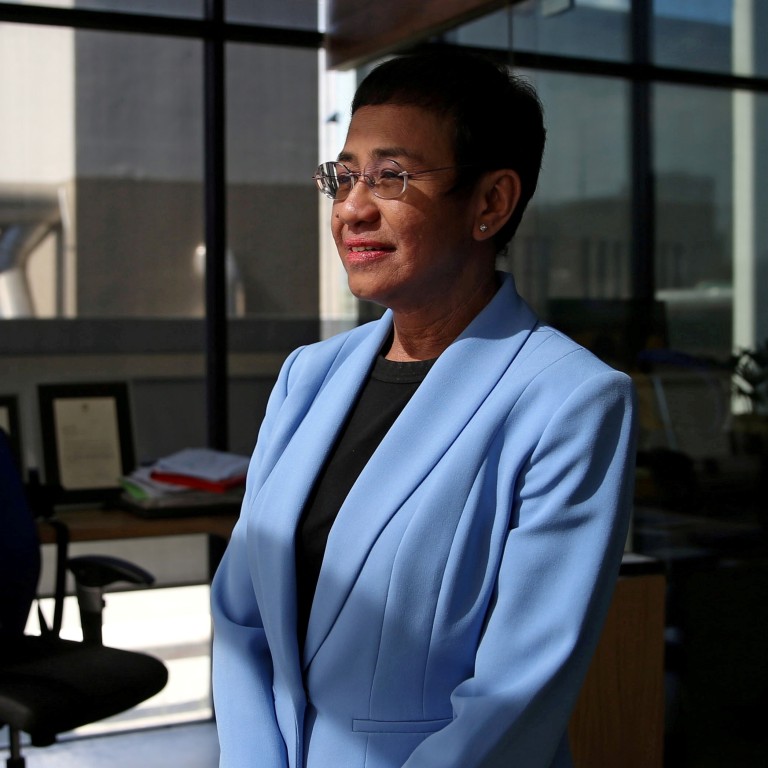 Maria Ressa's Nobel Peace Prize win: President Duterte silent as Philippine journalists rejoice
Maria Ressa, who co-founded news website Rappler, won the 2021 Nobel Peace Prize on Friday along with Russia's Dmitry Muratov
Veteran journalist Ressa, the first Filipino to win a Nobel Prize, is a vocal critic of President Rodrigo Duterte
A day after Rappler CEO and co-founder Maria Ressa won the
2021 Nobel Peace Prize
, there was silence from Philippine President Rodrigo Duterte, his spokesman and political allies.
But many of the country's journalists, who have been under relentless attack by the Duterte government for critically reporting on the extrajudicial killings in his war on drugs, and lately against suspected communists, rejoiced at the accolade showered on their colleague.
"Thank you Rodrigo Duterte," 2018 Pulitzer Prize winner Manuel Mogato tweeted.
"You really made it possible for the Philippines to be placed in the world map – Maria Ressa won the 2021 Nobel Peace Prize for journalists fighting against state repression. She won with a Russian journalist (Dmitry Muratov)."
Mogato, who won for co-reporting for Reuters on Duterte's drug war, noted that Duterte and Russia's strongman
Vladimir Putin
were "blood brothers".
The only Duterte official who reacted to Ressa's win was Foreign Secretary Teodoro Locsin Jnr. "Congratulations, Maria. A win is a win," Locsin, a former journalist, said.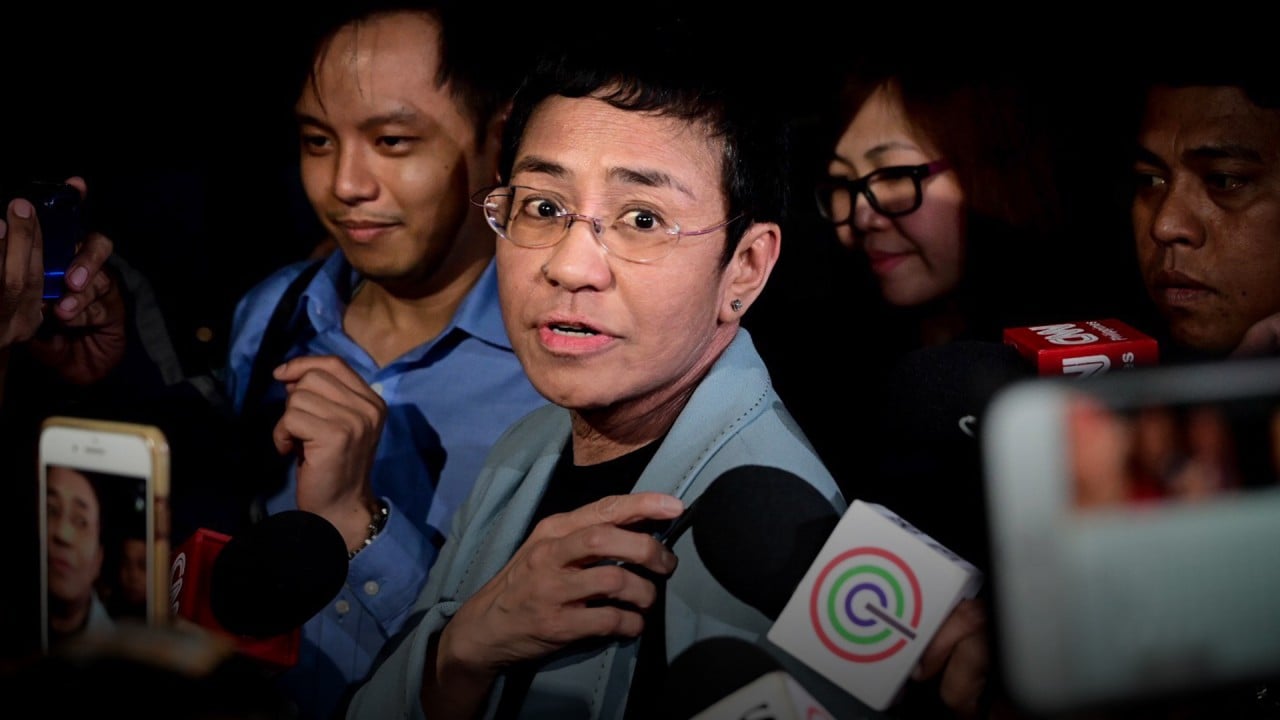 03:19
Philippine journalist Maria Ressa wins 2021 Nobel Peace Prize jointly with Russia's Dmitry Muratov
Philippine journalist Maria Ressa wins 2021 Nobel Peace Prize jointly with Russia's Dmitry Muratov
But instead of praising Ressa's journalism, Locsin instead recalled how the late Philippine president Corazon Aquino was also nominated for the Peace Prize but failed to win it despite "restoring democracy through the first ever peaceful people power revolution that inspired the same throughout the Soviet Bloc and the Asian dictatorships".
"Amazing," he said of Mrs Aquino's feat, not Ressa's.
The Nobel Prize Committee's page has been swarmed by Ressa supporters and critics. A post on Ressa and Muratov had generated almost 60,000 emoji reactions, over 5,000 comments and 33,000 shares by Saturday afternoon.
The Committee said: "Maria Ressa uses freedom of expression to expose abuse of power, use of violence and growing authoritarianism in her native country, the Philippines" and the award shared by Ressa and Muratov "is intended to underscore the importance of protecting and defending these fundamental rights".
Facebook user Dyne Bonono wrote: "Maria Ressa doesn't deserve this. Nobel Peace have lost its credibility". Another, Harvey Elorde, called her a "libel queen".
Award-winning writer Frank Sionil Jose said that "Maria Ressa does not deserve the Nobel".
"I will be damned for stating this. Sourgrapes, etc. Because I was in the listing of possible Nobel literary prizewinners…I have criticised Duterte but not on press freedom," he posted on Facebook on Saturday. "The Philippine press is alive and well not because of Maria Ressa."
"I haven't read anything memorable by her," he added.
Ressa for her part thanked the Norwegian Nobel Committee for choosing her along with Muratov.
"This is really for all journalists around the world," Ressa told Agence France-Presse in an interview.
"We do need help on so many fronts – it is so much more difficult and dangerous to be a journalist today."
In a video posted by The New York Times, she said: "The Philippine government filed 10 arrest warrants against me. In the last year, the government has prevented my travel four times, including to the – when my mother was diagnosed with cancer, and I needed to go to see my ageing parents," she said.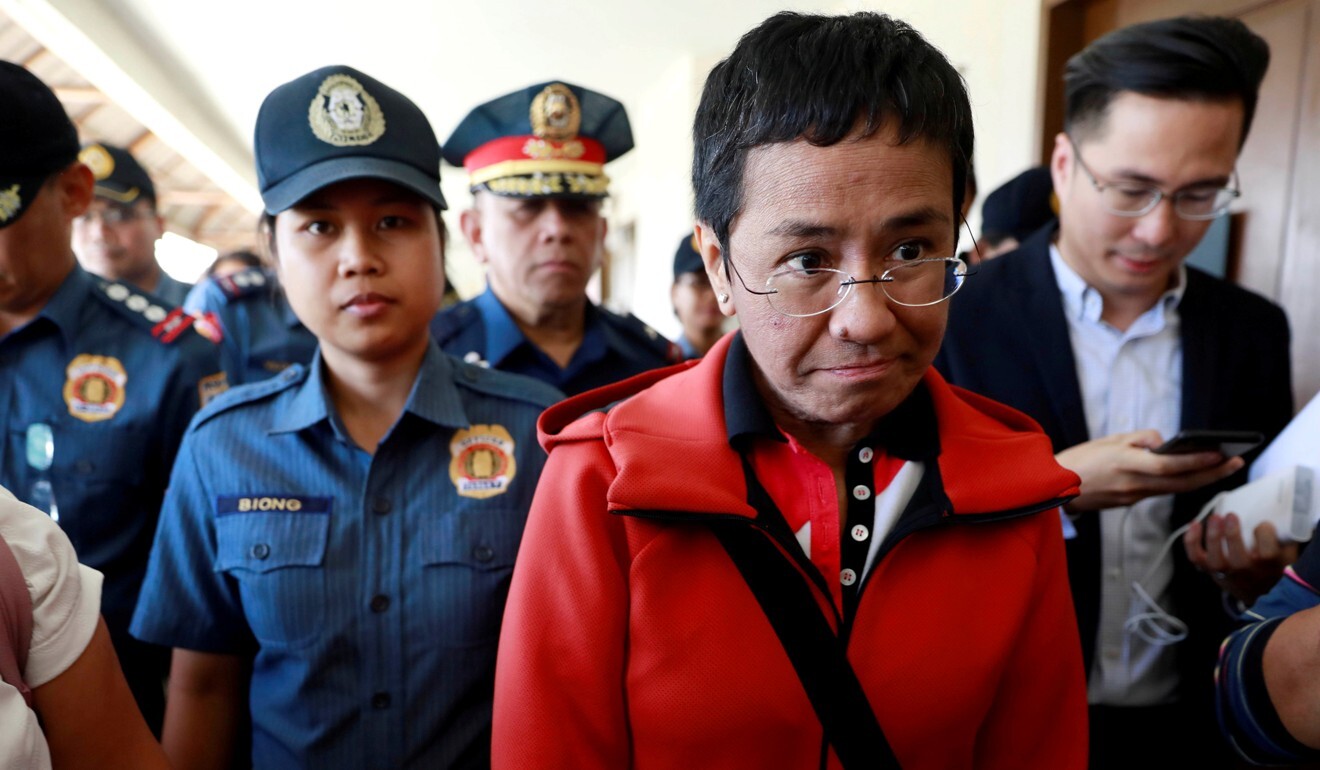 Ressa, who turned 58 on October 2, added: "I think this just shows you that the battle is worth it. The personal sacrifices are worth it".
Two days later, she tweeted: "Now I could go to jail for the rest of my life, and my nation goes to presidential elections in May 2022 with no guarantee of integrity of the vote because of the insidious mass manipulations the (Facebook) platform allows".
Ressa still faces one cyber libel offence, four tax evasion cases, violation of the corporate code's anti-dummy law and failure to pay capital gains tax in connection with an investment made by US-based Omidyar Network in Rappler.
Last June, businessman Wilfredo Keng, who had filed two cyber libel cases against Ressa, withdrew one. His lawyer Joseph Baguis said that "upon careful reflection, the private complainant has decided to redirect his focus towards helping out with the pandemic, instead of being pre-occupied with the prosecution of this case.
"He now intends to dedicate time and resources to support ongoing efforts to battle the pandemic and to assist those adversely affected."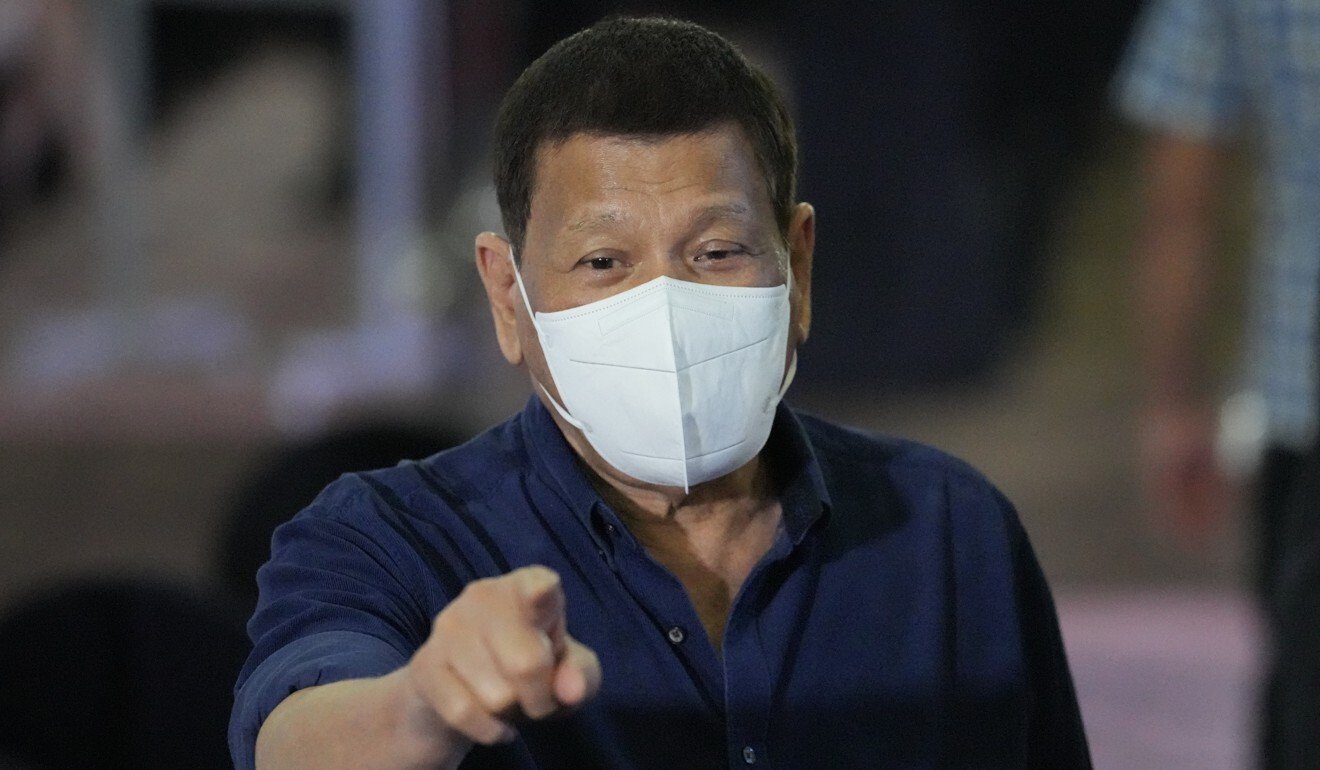 Baguis could not be reached for comment on Saturday. This Week In Asia was told by the person who answered his mobile phone that Baguis had already "resigned" as Keng's lawyer.
The National Union of Journalists of the Philippines congratulated Ressa and said: "This prize is not only a recognition of their work but of the importance of freedom of the press and of expression in their countries and throughout the world
"We hope this award will shine more light on those who put the spotlight on the truth at a time when basic freedoms and democracy are under attack."
Besides posting stories critical of Duterte, Ressa and Rappler have been at the forefront investigating how Facebook had been used by Duterte to spread fake news.
Duterte shot back at Rappler in his 2018 State of the Nation address: "Rappler, since you are a fake news outlet, then your articles are rife with innuendoes and pregnant with falsity. Tell me where are our lies and I'll tell you where are yours".
Coincidentally, it was Ressa's 2015 interview with Duterte, just before the 2016 elections, which helped boost his candidacy. In the interview, Ressa told Duterte "you are the man of the hour".
And Duterte told her: "I told you to avoid me. I'm telling the Filipino people it's gonna be bloody".
When Ressa asked if he had any qualms about killing killers, Duterte replied: "Yes of course. I must admit I have killed."
Duterte's attitude toward journalists took a sudden turn, however, days after he won and reporters asked him pointed questions. In the media briefing, Duterte bluntly told them: "Just because you are a journalist you think you're exempted from assassination. Your premise is just because you're a journalist you cannot be killed. It's all wrong."
Nine journalists have been killed since Duterte took office. The latest was in July when radio journalist Renante Cortes was shot dead by unknown gunmen. The Committee to Protect Journalists ranks the Philippines seventh in its 2020 Global Impunity Index of 12 countries with the world's most unsolved murders of journalists.
This article appeared in the South China Morning Post print edition as: ressa given the Silent treatment