Japan
Get more with myNEWS
A personalised news feed of stories that matter to you
Learn more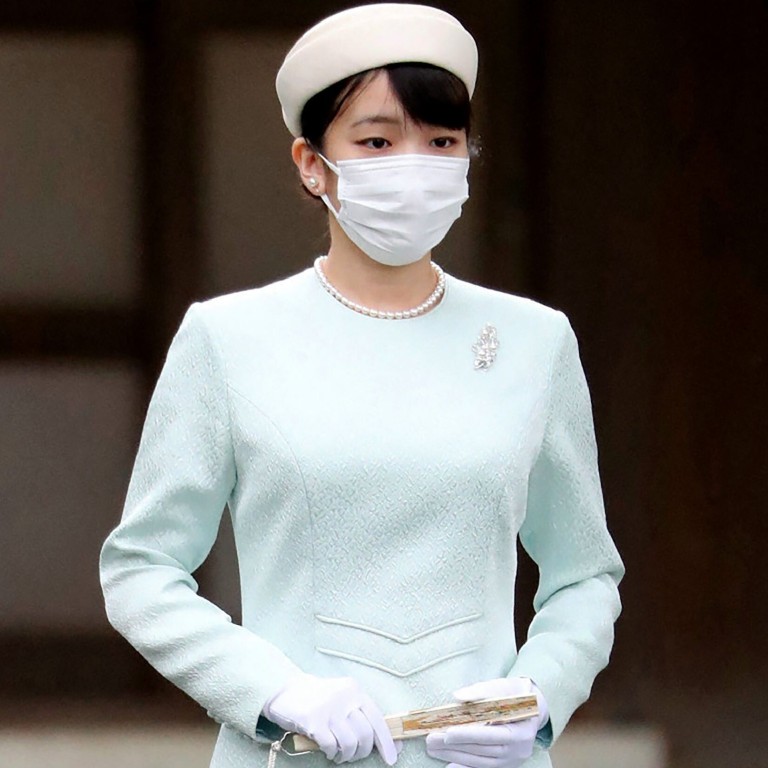 Grandfather of Japan's Princess Mako rushed to hospital days before her wedding to Kei Komuro
Japanese netizens have suggested the controversy surrounding Mako's choice of husband has caused her maternal grandfather to become hospitalised
The wedding is due to take place on Tuesday in a scaled-back event as a result of disquiet within the imperial family and the wider society
The wedding of
Japan
's Princess Mako has been blindsided by yet another crisis just days before she is controversially due to marry commoner Kei Komuro, with her maternal grandfather experiencing a medical emergency and admitted to a hospital in Tokyo.
Social media has been awash with theories that 81-year-old Tatsuhiko Kawashima, the father of Princess Kiko Akishino and grandfather of the soon-to-be bride, has been taken ill as a result of the whiff of scandal that continues to linger around the wedding.
Others are calling for the wedding – due to take place on Tuesday – to be again delayed or cancelled outright, while some insist it is yet another bad omen, along with the eruption of
Mount Aso
in southern Japan and a series of recent earthquakes that have struck the length of the Japanese archipelago over the last month.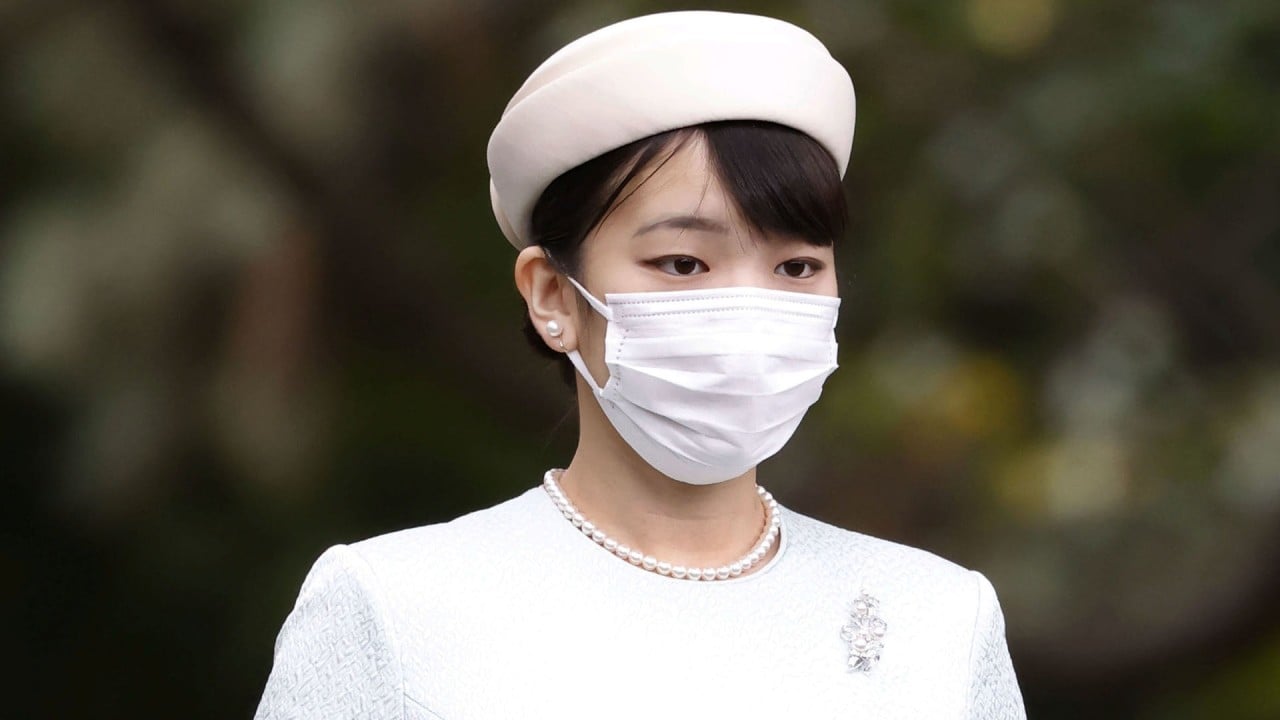 01:00
Japan's Princess Mako reports to ancestral deity about her marriage
Japan's Princess Mako reports to ancestral deity about her marriage
Kawashima, an honorary professor at Gakushuin University, was admitted to a hospital in Tokyo's Chuo Ward on Tuesday and is reported to be in intensive care. There has been no word about the illness that he is suffering or his condition.
Princess Kiko and her daughters, princesses Mako and Kako, visited the hospital on Tuesday afternoon. Princess Mako visited the three sanctuaries in the grounds of the Imperial Palace earlier the same day as part of the tradition of reporting her impending marriage and departure from the Imperial family to her ancestors and the nation's deities.
The princess is due to marry Komuro on Tuesday in a ceremony that has been scaled back as a result of disquiet within the imperial family and wider Japanese society about the wisdom of going ahead with the union.
The couple, who first met at university, announced their engagement in September 2017 and initially planned to marry the following year. That was swiftly put off when reports began to emerge in the tabloid media that Komuro's mother had borrowed 4 million yen (US$36,000) from a former partner to cover her son's university education and was refusing to return the money.
Komuro moved to New York to complete his law studies – and likely in the hope that the issue could be settled and forgotten. For the first time in three years, he
returned to Japan
late last month in order to finally marry the princess, only for the media frenzy to resume. It has been reported that the dispute over his mother's financial affairs has not been resolved.
TV Asahi reported on Thursday that the Imperial Household Agency was "concerned" about Kawashima's illness and the impact it could have on the upcoming wedding.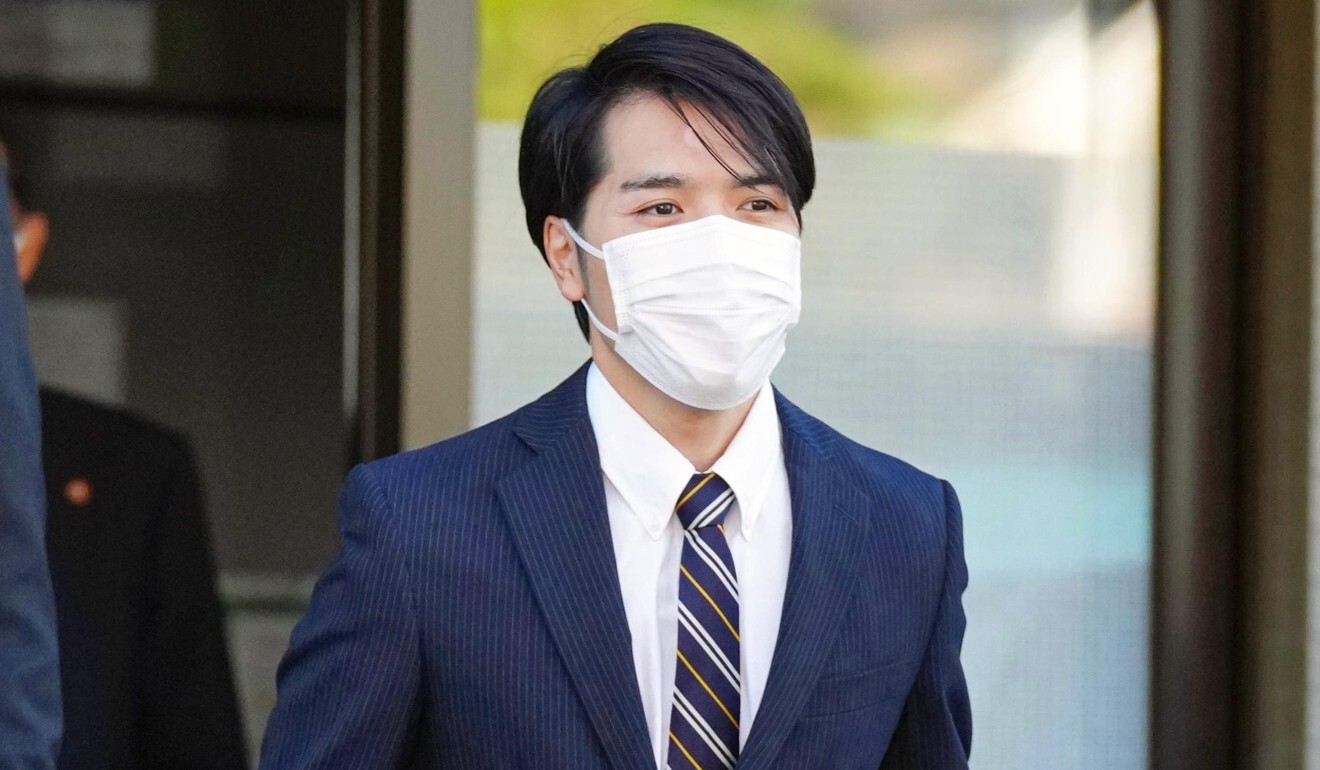 Social media users have expressed hope that the princess' grandfather makes a full and rapid recovery, but his illness has triggered renewed calls for the occasion to be again put off.
"Why was Kawashima hospitalised at this time?" a user on the Yahoo! Japan website asked. "You should consider postponing [the wedding] for a while."
"It may have been because he was worried about his granddaughter's fate and collapsed," another claimed, while one message read: "I do not think the people support this marriage and her grandfather was worried."
Many online messages have hinted at a link between natural disasters that have shaken the nation in recent weeks, with one user linking Kawashima's illness to the eruption of Mount Aso on Wednesday and earthquakes that have shaken Tokyo as well as northeast parts of Japan and, most recently, the southern island of Kyushu.
"The fact that so many bad things have happened in quick succession just before the marriage is a sign that it would be better to halt the marriage," said one post. "The Imperial family has a long history and I feel that their ancestors are desperate to stop this wedding."
Meanwhile, even as the rumour mill goes into overdrive, at least one of Princess Mako's grandparents has appeared set to say goodbye.
Japan's former Empress Michiko said she would miss her first grandchild after she leaves the family, the Imperial Household Agency said on the occasion of her 87th birthday on Wednesday.
Additional reporting by Kyodo
This article appeared in the South China Morning Post print edition as: 'Bad omen': new crisis hits Mako wedding