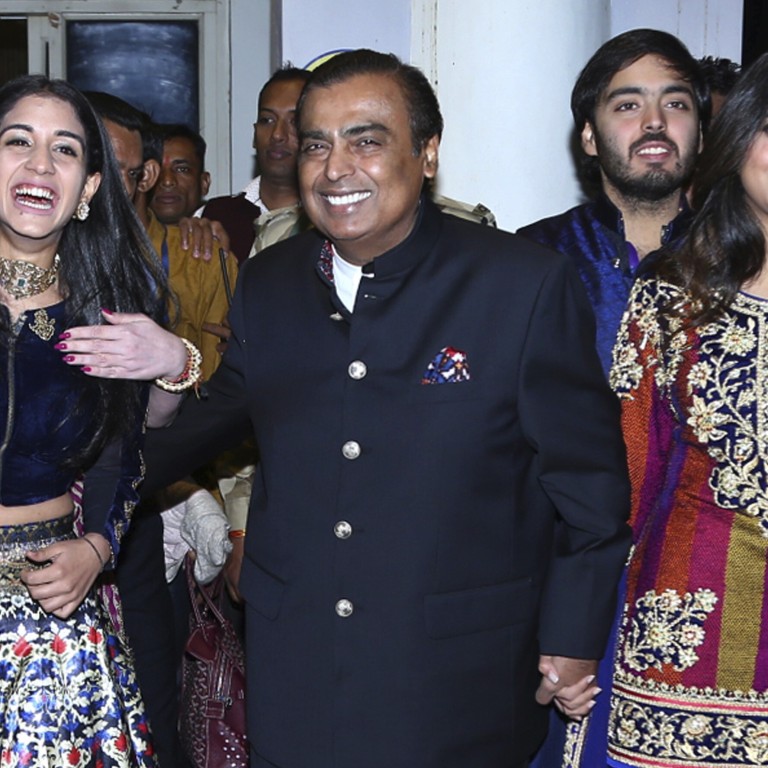 British homes of India's wealthiest in the spotlight as talk swirls of Mukesh Ambani leaving Mumbai for Stoke Park
The multibillionaire's company Reliance Industries said speculation he and his family would move to a US$77 million English country estate was 'baseless'
But he wouldn't be the first wealthy Indian to relocate – nearly 5,000 millionaires left India last year alone, according to a recent report
In recent days, Indian social media has been abuzz with rumours that Asia's wealthiest man
Mukesh Ambani
is considering a move to
Britain
with his family to live in the £57 million (US$77 million) country estate his company Reliance Industries bought earlier this year.
Ambani, whose net worth is US$110.6 billion according to Forbes, currently lives in a 27-storey Mumbai megastructure called Antilia that cost between US$1-2 billion to build. In a statement, Reliance said speculation that the 64-year-old and his family would relocate away from India was "baseless".
Yet the purchase in April of Stoke Park – a 300-acre estate some 40km outside London that Reliance said will "add to the group's fast-growing consumer business" following a two-year renovation – has catapulted the Ambanis into the company of a galaxy of other Indian tycoons who own grand British homes.
Lakshmi Mittal, chairman of the US$53 billion steel and mining giant ArcelorMittal, owns three mansions in London.
The 71-year-old's largest is located on The Bishops Avenue, also known as Billionaire's Row, which is considered to be one of the wealthiest streets in the world.
Embellished with marble imported from the same quarry used to build the Taj Mahal, Mittal's Summer Palace boasts a Turkish bath and a ballroom, among many other features. The magnate bought a second 12-bedroom palatial home on Palace Green in Kensington in 2008 for his son and gifted his daughter another mansion the same year.
The four Hinduja brothers – Srichand, Gopichand, Prakash and Ashok – who own the transnational Hinduja Group conglomerate with a combined wealth of US$31.7 billion according to Forbes, also own luxurious homes in the British capital, including a sprawling six-storey Georgian terrace of four interconnected houses worth some US$500 million.
Adar Poonawalla, CEO of world's largest vaccine manufacturer the Serum Institute of India, moved from the city of Pune this year into a 25,000 sq ft mansion in London's Mayfair, reportedly rented for US$69,000 a week from a Polish billionaire.
And even fugitive Indian billionaire
Vijay Mallya
, 65, former owner of the now defunct Kingfisher Airlines who is facing an extradition trial in Britain, lives in a luxury London home on Cornwall Terrace overlooking Regent's Park – considered to be an oasis for the ultra wealthy.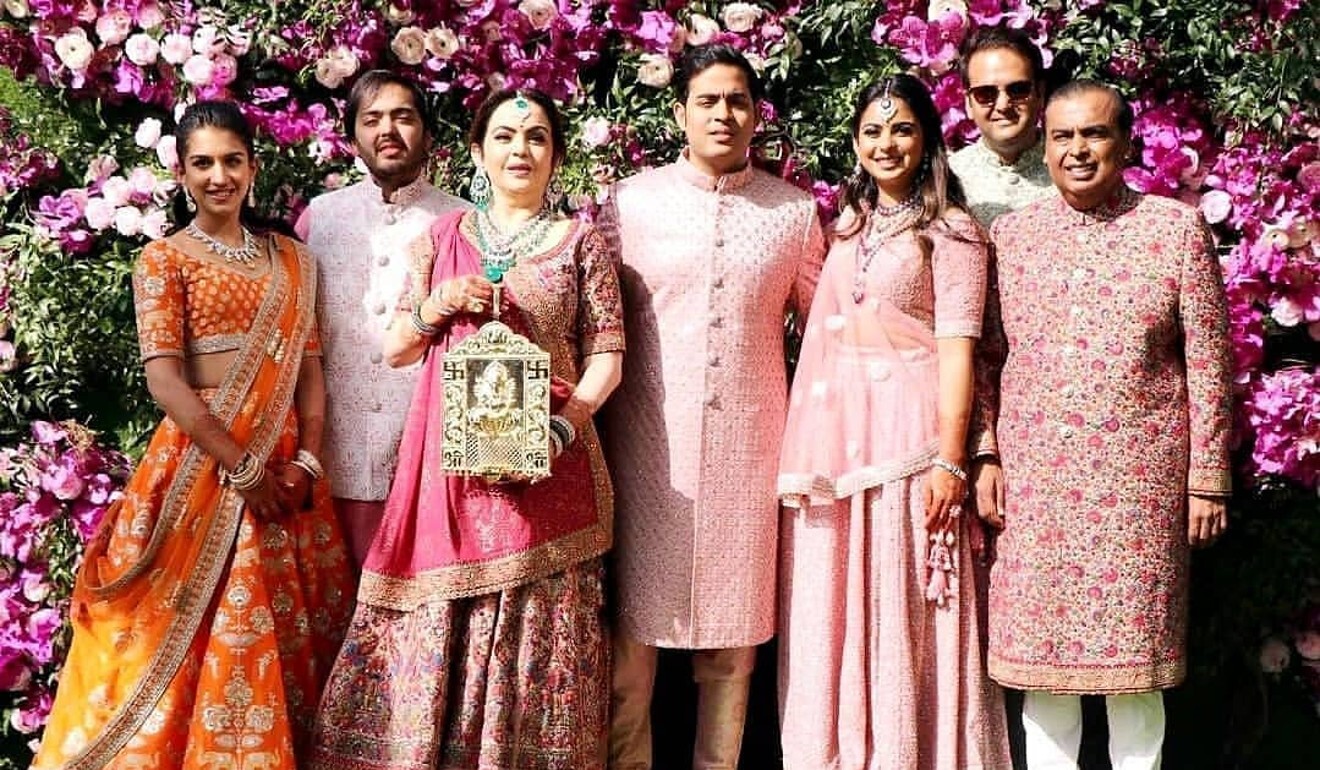 Destination: London
There is heightened interest among high-net-worth Indians in snapping up properties in Britain, according to Sushil Aggarwal, a consultant with UK-based real estate firm Purple Bricks.
"We're getting a lot of enquiries from wealthy Indians about our London homes. The uber rich are progressively increasing their global footprint and getting attracted to the high quality of life and services available in the UK," he said.
Aggarwal said that a slump in the prices of luxury mansions in London because of Brexit, alongside buoyant India-UK trade ties and the easing of visa regulations between the two countries, were further driving the trend. "The UK has also been preferred by India's billionaire elites, mainly those on the Forbes rich list, because such investments carry enormous 'snob value' for the Indian community," he said.
According to a 2019 wealth report by property agents Knight Frank, London was a favoured destination for 74 per cent of ultra-high net worth Indians that year, with the report noting an 11 per cent year-on-year increase in the number of luxury homebuyers who were Indian nationals.
Pradeep Sethi, an investment banker who moved to London from Mumbai two decades ago and currently owns two homes in the city, cited the British capital's ease of doing business as a major draw.
"We feel at home in the city's cultural and social milieu and India is just an eight-hour flight away should there be an emergency," the 53-year-old said, adding that "thousands of Indian families send their children to the UK for higher education which spurs parental interest in investing in local properties".
Stifling bureaucracy is another reason many Indian entrepreneurs choose to move. Metals and mining magnate Anil Agarwal said in 2019 that he was forced to leave India because he felt frustrated at not being able to fulfil his entrepreneurial ambitions.
"What could I do? I did not get money here [in India]. I was unable to get 100 million market cap here … I ran and went to London. There I wore a suit and tie and was able to get something" he was quoted as saying by The Economic Times.
Once in Britain, Agarwal was able to grow his Vendata Resources – which in 2003 became the first Indian firm to list on the London Stock Exchange – from a modest scrap metal business into a multibillion-dollar behemoth.
And the exodus of wealthy Indians shows little sign of stopping. Nearly 5,000 millionaires – or about 2 per cent of all India's high-net-worth individuals – left the country last year in a bid to "globalise their lives and assets", according to AfrAsia Bank's latest Global Wealth Migration Review report.
The
coronavirus pandemic
was a major driver, with London-headquartered global citizenship and residence advisory Henley & Partners revealing in a recent survey that Indians topped the list of nationalities seeking citizenship or residency in other countries in return for monetary investments.
Set amid parkland and English country gardens, Reliance's Stoke Park estate contains a 49-bedroom mansion, 14 acres of private gardens, 13 tennis courts, a five-star hotel, three restaurants, a spa and fitness centre, and a 27-hole championship golf course. It has also served as a backdrop for multiple movies, including James Bond films Goldfinger and Tomorrow Never Dies.
This article appeared in the South China Morning Post print edition as: Asia's richest man quashes rumours of move to Britain