Britain
Get more with myNEWS
A personalised news feed of stories that matter to you
Learn more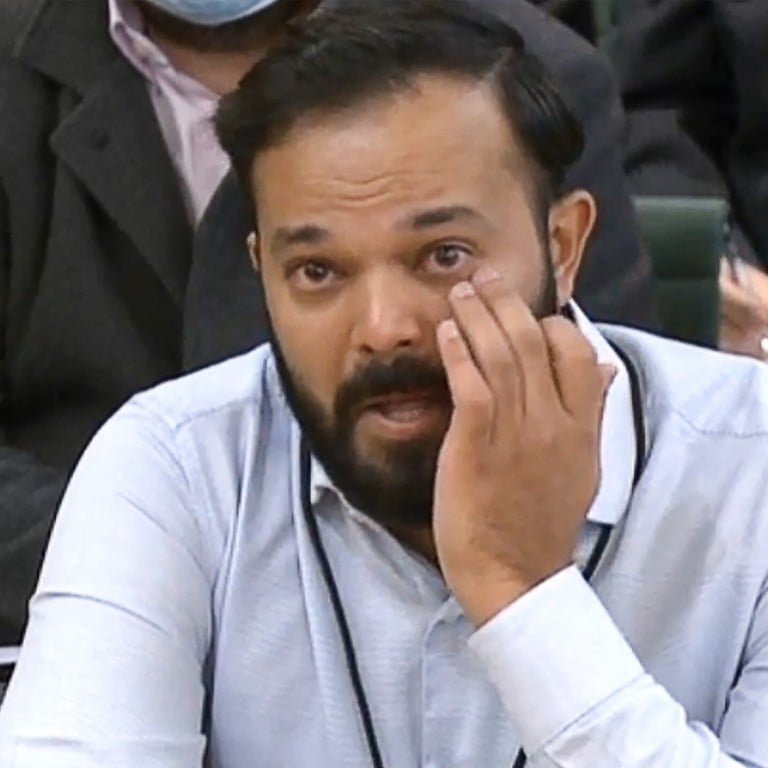 British-Pakistanis call out racism in UK after cricketer Azeem Rafiq shares ordeal of harassment and bullying
Azeem Rafiq's allegations against Yorkshire County Cricket Club have inspired others to share their experiences using social media hashtag #RacismIsNotBanter
The former player's revelations of racial harassment at the club have once again brought to the fore the racism those of South Asian heritage face in Britain
Kayas Irshad, a British-Pakistani actor and filmmaker based in London, was excited when he got his first job aged 17 at a retail company.
But his enthusiasm soon turned to dread. He says his supervisor picked on him in a racist way as he was the only Pakistani employee, and he was not asked along when other staff members went out together after work.
Kayas reported the behaviour to his company's human resources department, but nothing was done, he said, and he ended up leaving the job after four months. Twenty years later, the matter still haunts him.
"I was subjected to racism because of the colour of my skin. It left a scar forever," Irshad told This Week In Asia. "Why do we, the victims of racism, have to give in while it should be the racists who need to be dealt with?"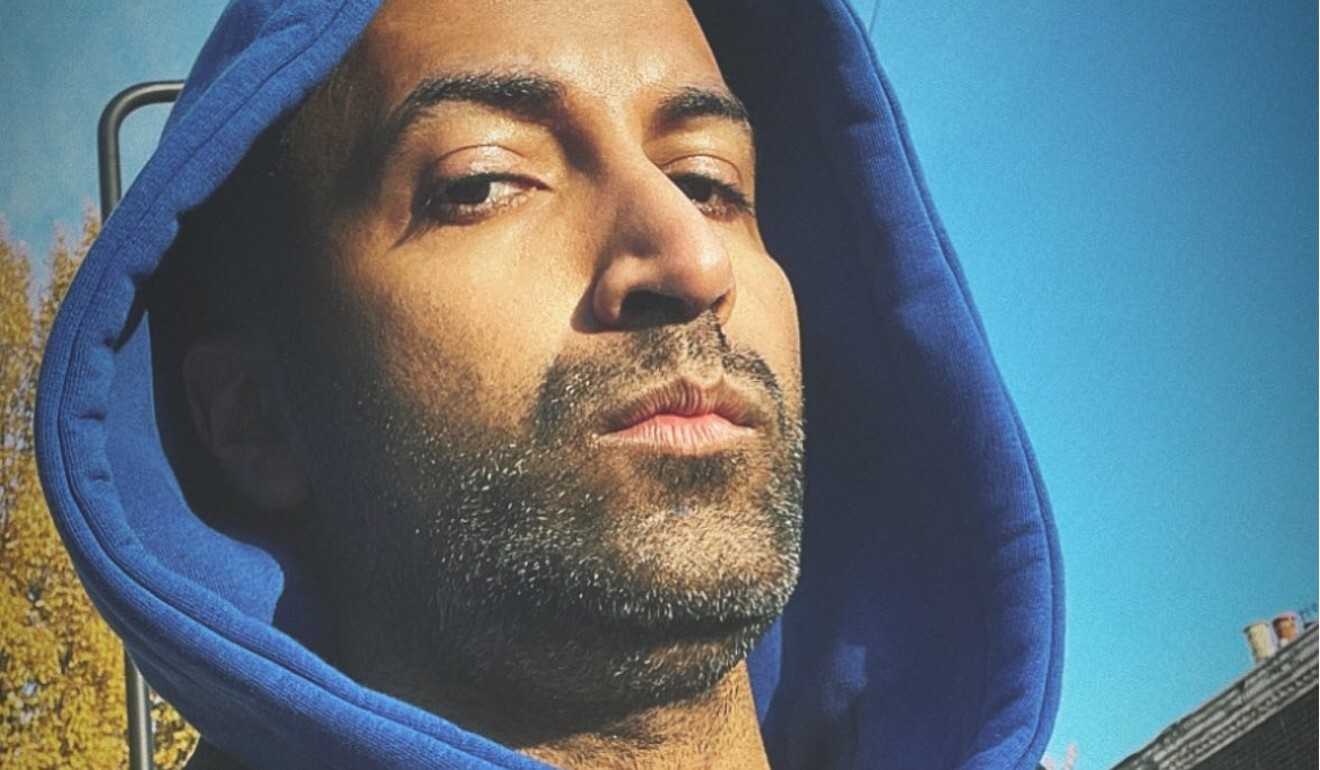 Kayas said he is glad that former British-Pakistani cricketer Azeem Rafiq recently spoke up about the "institutional racism" that he faced while playing for Yorkshire County Cricket Club, one of the top clubs in
Britain
.
The 30-year-old first brought attention to the subject in an interview with a sports website last year, sparking a national conversation which led to him appearing before a British parliamentary committee on Tuesday last week, where he testified he had been subjected to "racial harassment and bullying" at the club, including being called a racial slur.
This included being pinned down and having wine poured down his throat, Rafiq told the hearing in London, even though Muslims are barred from drinking alcohol according to their religion.
After Rafiq's initial revelations last year, the Yorkshire club admitted to several of the allegations but stated that there was insufficient evidence to conclude the club was "institutionally racist" and described the use of the slur as friendly, good-natured "banter". Club chairman Roger Hutton later resigned and apologised to Rafiq. The club has been banned from hosting international matches.
The episode has once again brought to the fore racist episodes that those of South Asian descent face in Britain, where they make up 5 per cent of the 67.1 million population. The number of reported hate crime offences in the country increased by 123 per cent between 2013 and 2018.
According to data from Britain's Commission on Race and Ethnic Disparities published this year, 19 per cent of the 1.17 million people who identify as being of Pakistani descent said they had been subjected to racist or prejudiced insults on social media.
British-Pakistanis have now started sharing their experiences of racism with the hashtag #RacismIsNotBanter on social media. These range from being bullied and teased in school, with children chanting "****" and in one instance, the slur being spray-painted on their father's shop door.
Hope Not Hate – a London-based non-profit organisation which has launched an anti-racism education programme for grass-roots cricket clubs as well as professional teams – tweeted that the slur was not just a derogatory term for someone with brown skin; it has become associated with violence and is a reminder that these people do not belong in a country which originally invited them.
In 2018, the England and Wales Cricket Board, the national governing body for a sport seen as Britain's second most popular after football, found that people of South Asian heritage made up one-third of recreational cricketers, but constituted a mere 4 per cent of professional players.
Pakistani migration
The earliest waves of Pakistani migrants to Britain began arriving in the 1950s following the partition of
India
, with another influx from Pakistan-administered Kashmir about a decade later after many were displaced by the construction of a dam.
Migration peaked in the 1960s, with many Pakistanis moving to fill unskilled textile jobs in Yorkshire and Lancashire textile mills, according to the BBC, which reported that the 1962 Commonwealth Immigration Act had a "decisive effect" on the pattern of migration.
Today, people of Pakistani origin make up the second-largest ethnic minority group in Britain.
Although Kayas said many British find ethnic Pakistanis "hardworking and lovable", the filmmaker also described members of the community facing dirty looks and challenges getting jobs.
According to Tell Mama, a non-profit group that monitors anti-Muslim incidents, 35 per cent of Pakistanis in Britain were victims of anti-Muslim racism in 2018.
Roxana Khan-Williams, the campaigns organiser for Hope Not Hate, recalled describing herself as "Paki" before others could do so, while growing up in a rural northern English town.
She said: "The racial gaslighting that Azeem has experienced is indicative of a wider issue wherein people from minoritised backgrounds are not taken seriously."
Yasmin Rehman, 55, an antiracist and feminist campaigner in Nottingham, who too was subjected to racism three years ago, said that during David Cameron's leadership from 2010-2016, the former prime minister's administration had enabled a narrative of "good" and "bad" immigrants based on ethnicity and religion – a trend that initially surfaced after the September 11 attacks and July 7 London bombings.
"Indians were called 'good immigrants', while Pakistanis were called 'bad immigrants'," said Yasmin, adding that her son faced racial assault in London soon after the bombings. "Hindus and Sikhs were categorised as good, while Muslims were called bad immigrants."
In 2018, non-profit organisation YouGov carried out a poll that surveyed whether participants felt positively or negatively towards the contributions of immigrants from various parts of the world. The results from 1,668 adult respondents showed Pakistanis received a score of -4, while Indians received +25.
Negative representation
Even though people of Pakistani origin have over the years been employed as doctors, academics, entrepreneurs, actors, sportspeople and politicians, including British state secretary for health and social care Sajid Javid and London mayor Sadiq Khan, the community continues to grapple with racism daily. There is also an element of religious discrimination.
Pragna Patel, founding member of non-profit Southall Black Sisters, recalled the experience of a woman supported by her group who had told a white person that she was originally from Pakistan, only to have the word "terrorists" uttered in their response.
Government statistics published in 2018 showed the average employment rate among British Pakistanis was 54.8 per cent, the lowest among all major ethnic groups.
"Racism does not disappear when you move up the social ladder, it is not limited to working classes," Yasmin said. "We still have non-white skin."
Patel said that racism against all minorities in Britain had become more institutionalised over the past three decades as the UK's immigration system became more pernicious and hostile. Women, in particular, are denied rights to police protection and legal redress, she said.
A British government report last year revealed that Pakistani women had persistent socioeconomic disadvantages relative to white women.
Meanwhile as a reckoning grows in England over the discrimination faced by British-Pakistanis, Kayas and other notable figures like Rafiq have started a video campaign to declare they are "proudly" Pakistanis and British, and that "racism is out".
Kayas said he believes the campaign is a signal to racists that victims will no longer stay silent.
"No Pakistani player or any Pakistani should be treated that way," Kayas said. "Everyone is equal."
This article appeared in the South China Morning Post print edition as: British-Pakistanis target stigma of 'bad immigrants'