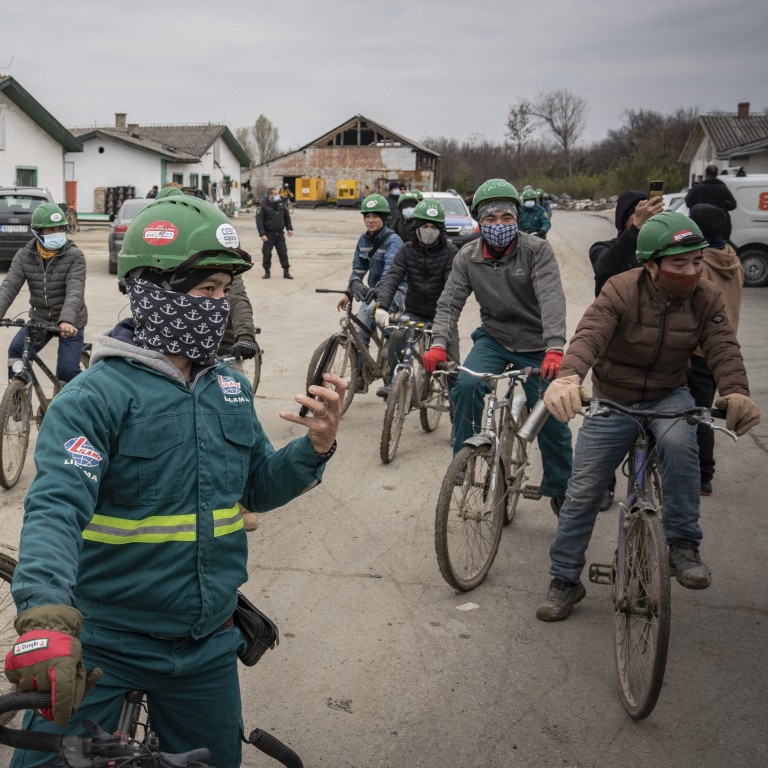 Vietnamese workers at Chinese tyre factory in Serbia get back passports as activists call for human trafficking probe
Migrant workers say they face long hours in the cold and substandard living conditions for a job some were allegedly duped into after paying thousands of dollars
Activists and members of the European Parliament have raised concerns about the workers, whose predicament highlights a darker side of the global supply chain
When Vo Van Hieu* paid over US$2,000 to a Vietnamese recruitment agency to work in Europe, he expected to be employed by a German furniture factory.
Instead, he's spent the month working outdoors to build a factory for China's Shandong Linglong Tire Co in Serbia's free trade zone of Zrenjanin, about 80km from the capital Belgrade, and where South Korea's LS group and Italy's Tecnostrutture also have factories.
After living in cramped rooms without heating and mattresses under temperatures hovering below 10 degrees Celsius, not getting paid, being fed rations of rice and boiled eggs and inadequate protection gears – Hieu had to borrow a broken protection belt to suspend himself on high steel structures – Hieu and about 100 other workers went on strike, saying their passports had also been seized.
"It's like we are living in prison," said Hieu, who spoke to This Week in Asia in Vietnamese, adding that he had taken the job to pay for his sick father's medical bills.
About 500 Vietnamese workers were recruited by China Energy Engineering Group (CEEC), which is building the factory for Linglong. The company pledged 800 million euros to set up shop in Serbia, touted it as the largest foreign investment project in the landlocked eastern European country, and said the factory would be Linglong's second overseas manufacturing base after Thailand. Its customers in 170 countries include Volkswagen Group.
Shandong Linglong did not respond to multiple e-mail requests for comment from This Week in Asia but told Serbian media that subcontractors and job agencies were to blame for the workers' situation.
After the strike, local activists filed an official report of human trafficking to local authorities, while members of the European Parliament issued a statement last Friday saying they were appalled.
"It is completely unacceptable that an aspiring EU Member State tolerates the construction and maintenance of a factory that is reportedly staffed using human trafficking and exploitation on its territory," the statement said.
"The Serbian government's silence on this forced labour means that they are complicit in modern slavery."
On Thursday night, Hieu was moved to a 24 square-metre room in a house that was not a converted container like the last place – about the size of a shoebox flat in Hong Kong – with around 11 other roommates. About 100 workers share four toilets and one bathroom, he said.
Their passports were also returned but Hieu said he had been paid for only eight out of 27 working days.
They were also given a typed document in three languages – Chinese, Vietnamese and English – to sign. It says they are "satisfied with the terms and conditions" they have been provided and have "agreed to follow all the company rules and procedures".
"If we don't sign it, they won't let us go back to work or out of the property," Hieu said. "It is too unfair."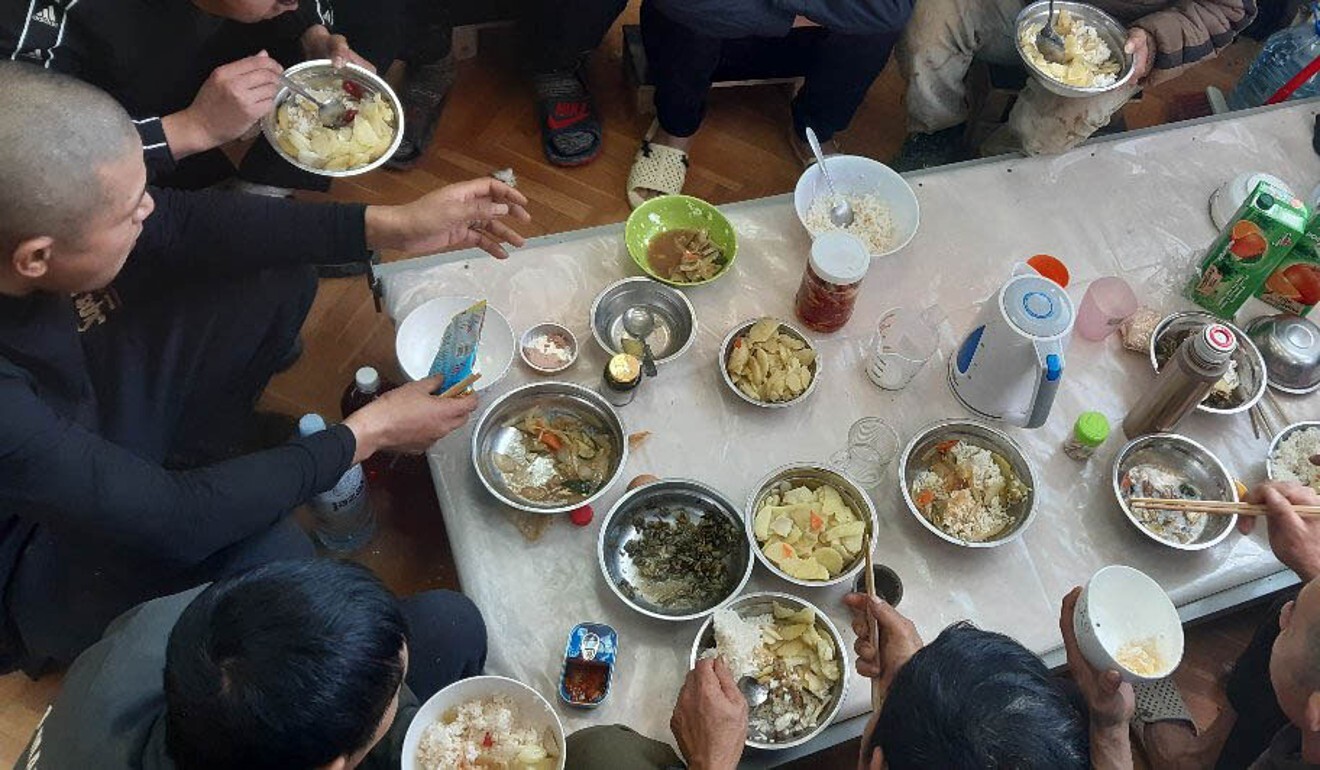 Dark side of the supply chain
Linglong's tyre factory is supposed to be completed in 2025 and will employ 1,200 people eventually, producing 13 million tyres a year and earning US$600 million in annual revenue.
But the workers' predicament highlights a darker side of the global supply chain, where Chinese companies seeking to enter new markets in countries with weaker regulatory oversight have invariably been tangled up in allegations of labour and environmental exploitation.
Wawa Wang, director of Denmark-based Just Finance International, which monitors development finance projects including China's ambitious Belt and Road Initiative to boost global trade, accused Linglong and other Chinese companies of knowingly circumventing requirements for Environmental Impact Assessments and procurement rules by Serbia or the European Union.
"The Serbian government has certainly played an active role in weakening the country's own law that governs transparency, environmental permitting and access to information, in ensuring Chinese investments receive preferential treatment," Wang said.
Last October, it was sued by the Serbian activist group Gradanski Preoket for irregularities in its impact assessment, local media reported. Members of environmentalist and activist groups were not allowed to attend the public discussion in Zrenjanin which they said contravened legal procedures. In May, the same activist group also filed a criminal complaint against Linglong and CEEC for building without a construction permit.
Wang added that the Serbian government also often declares projects, particularly Chinese investments in polluting industries, to be of ''national interest'' so that it can apply laws flexibly and also avoid complying with requests for information under the Law on Access to Information.
China is Serbia's third largest trade partner after the EU and Russia, with bilateral trade amounting to 3.2 billion euros last year.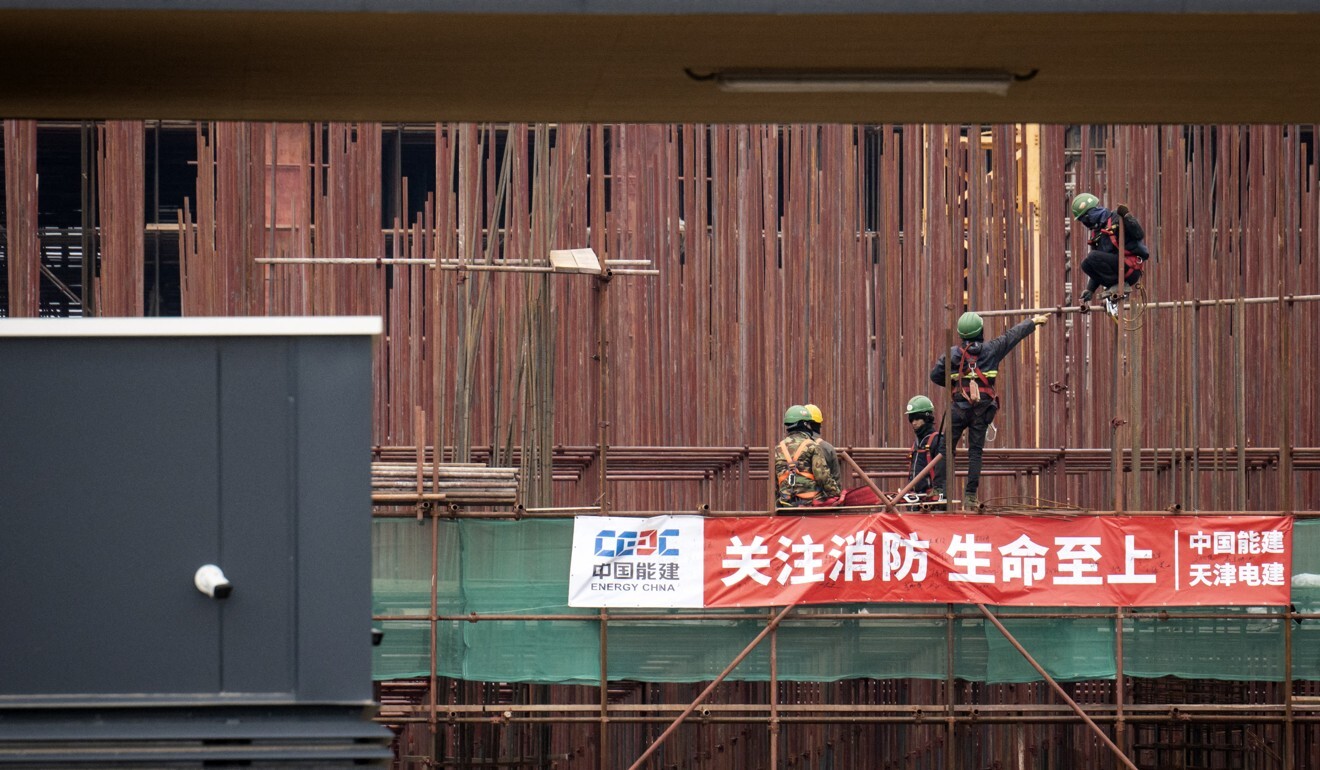 Chinese investments have been directed mainly towards Serbia's export-oriented manufacturing areas and infrastructure projects including a thermal power plant and a Belgrade-Budapest high-speed railway.
Late last month, the Chinese foreign minister paid a visit to Belgrade where he met with Vucic, which was followed by a statement by the Chinese Ministry of Foreign Affairs stressing that Serbia would "unswervingly pursue a friendly policy towards China, expand mutually beneficial cooperation in various fields, and jointly implement major Belt and Road projects, so as to continue to scale new heights in bilateral relations".
Linglong's chairman Wang Feng has close ties with the Serbian government, attending the inauguration of President Aleksandar Vucic in 2017. The company also sponsored the national football league, resulting in it being retitled as the Linglong Tire Super Liga, two years later.
Vucic said on Friday that a Serbian labour inspector had been sent to the Linglong construction site but added, according to the Associated Press: "What do they want? Do they want us to destroy a 900 million-dollar investment?"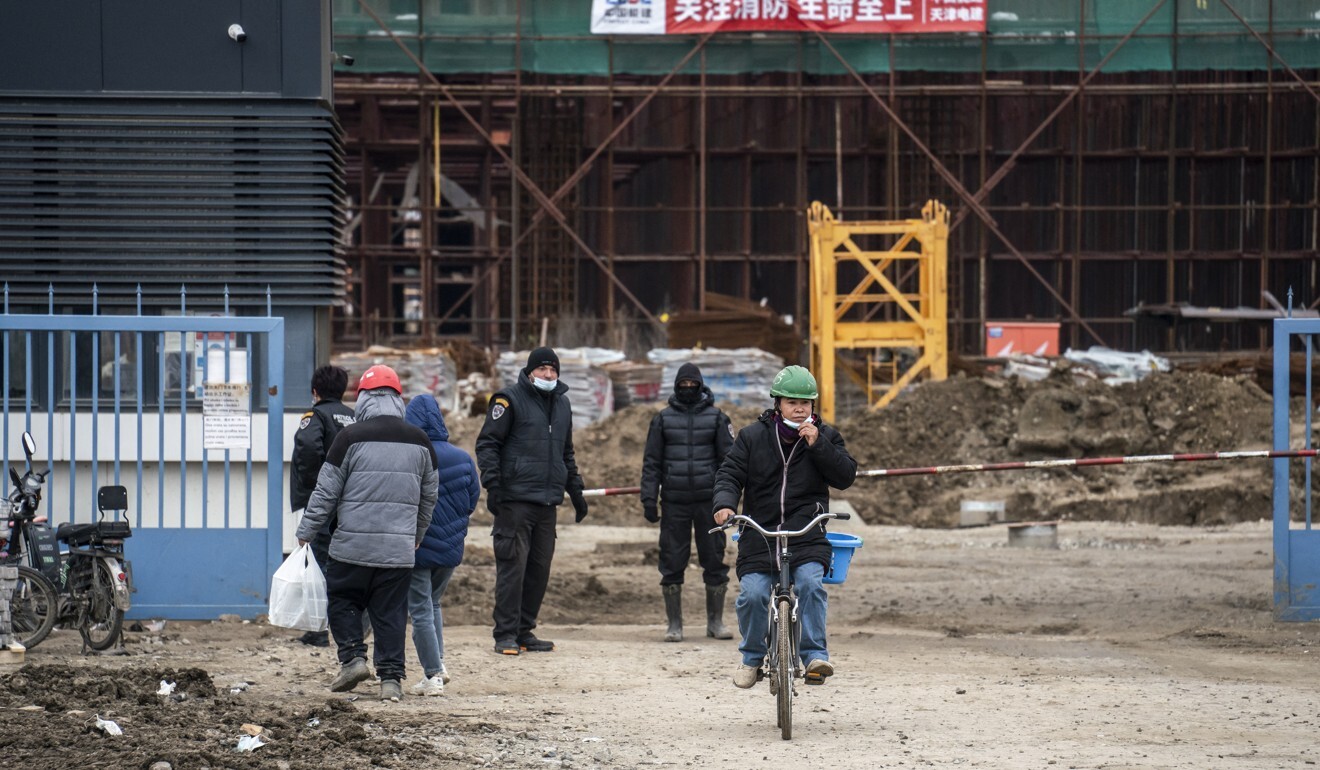 'I have caved'
Meanwhile, Hieu and other workers are getting help from local groups and have received donations of fruits, drinks, blankets and clothes, although volunteers have not been allowed into the barracks to interact with workers.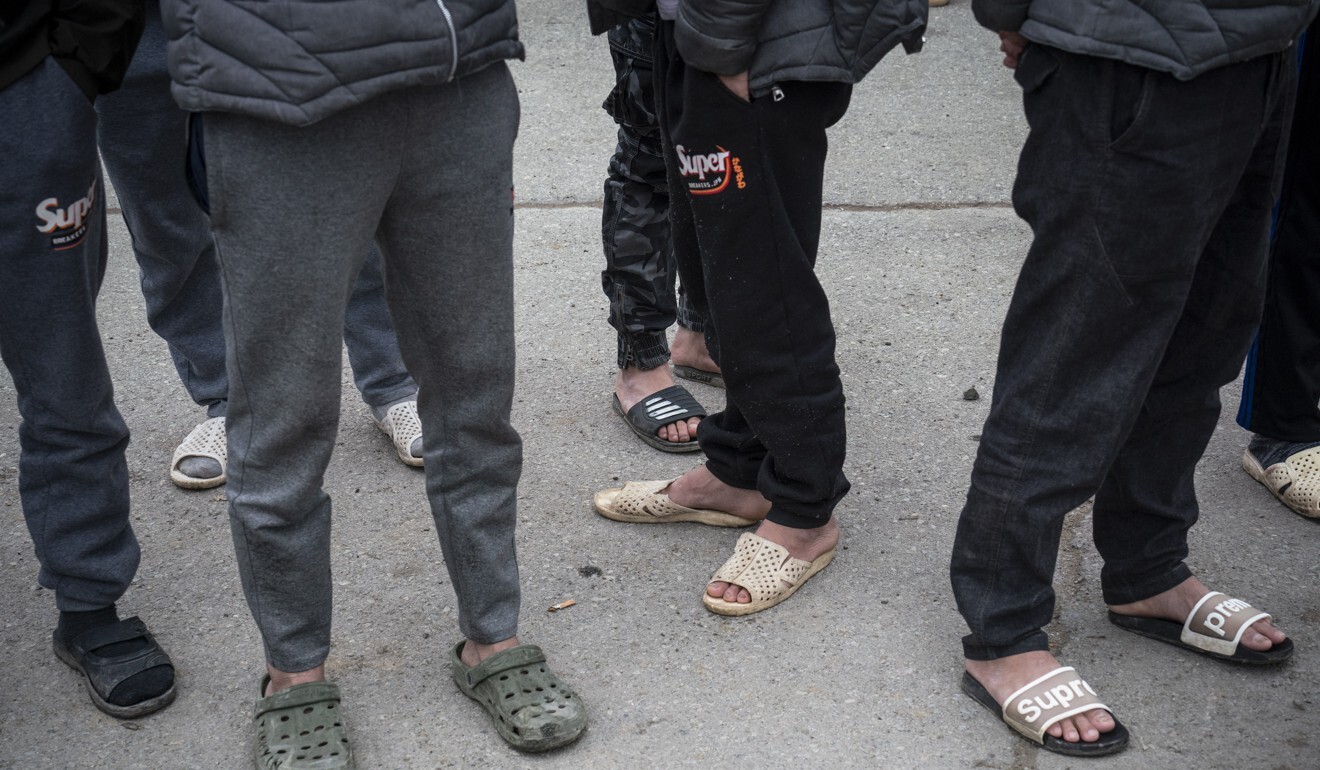 A spokesperson for the Vietnamese foreign ministry on Friday told local media: "We have just contacted the Vietnamese Embassy in Romania, which also works in Serbia, and learned that the embassy has received information from some Serbian press and is currently making efforts to verify information, firstly to contact the workers in Serbia, the sending companies and the relevant local authorities."
More than 5 million Vietnamese live overseas, in over 130 countries and territories, according to government figures. About half of them live in the United States, Germany and Australia. The Southeast Asian country is one of the top 10 remittance recipients among low and middle-income countries, bagging US$17.2 billion last year.
Shivering in the cold, Nguyen Thanh Duc*, another Vietnamese construction worker at the tyre factory, said he had been starting work from 4.30am when the temperature was 3 to 6 degrees Celsius outside.
"I only expect that us workers here have rights and a voice and that our health is guaranteed to earn money, but our employer is a little cold-hearted," Duc said. "I really want to go home but I don't have money for that at the moment."
Duc said he had caved and signed the document from the employer saying he accepted the living and working conditions, and was ready to return to work.
"I will try to work to earn back the money I have invested in this. I think it will take me around six to seven months."
* Names have been changed to protect identities