India
Get more with myNEWS
A personalised news feed of stories that matter to you
Learn more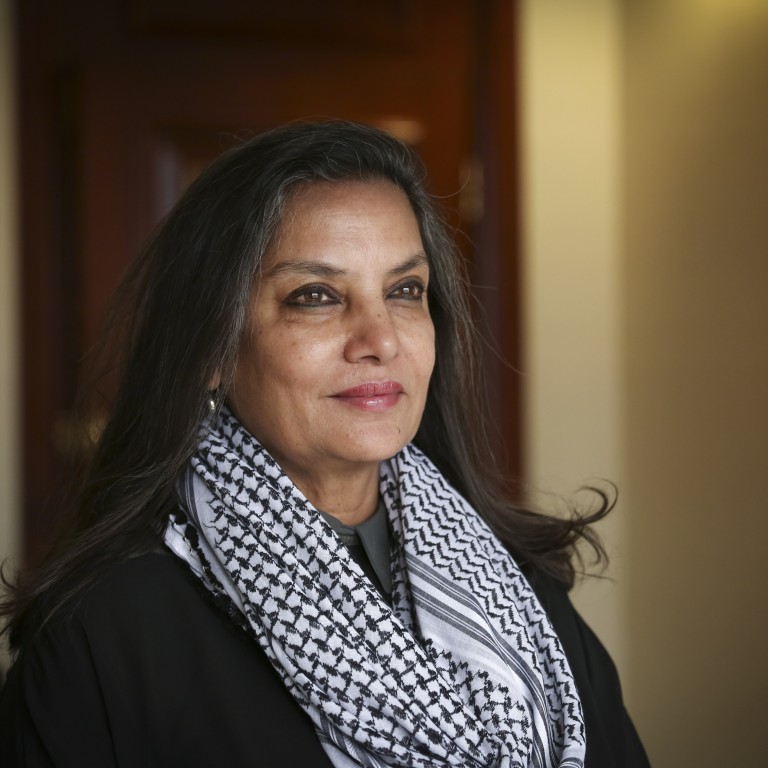 India's Muslim women journalists, academics and activists trolled by fake app listing them 'for sale'
Outspoken women including Bollywood actress Shabana Azmi put up for 'auction' alongside misogynistic comments in latest attack on religious minorities
Critics say PM Narendra Modi's Hindu nationalist BJP has been fuelling polarisation and its inaction shows it 'approves of this humiliation of Muslim women'
It was early in the morning when a journalist in New Delhi clicked "download" on an image sent on
WhatsApp
on New Year's Day. She assumed it was a New Year's greeting but her heart skipped a beat when she saw her picture, alongside degrading comments, offering her for sale as the "Deal of the Day".
The photos of another 100 Muslim women featured in the fake auction on an app. For the woman, a journalist, it was a distressing repeat of what happened six months earlier when her name was listed with 80 other Muslim women who were being offered for sale on another app.
Their names and photos had been uploaded without their consent and demeaning comments were placed alongside to humiliate them.
"I wanted to begin the year on a hopeful note and it was shocking that someone on the last day of the year was sitting around doing this to degrade us," the journalist told local media.
The names of the auctions alone – "Sulli Deals" was used last year while the more recent one was named "Bulli Bai" – reveal the intent, for they are slang words making reference to genitals.
Women rights
activists and some opposition politicians have expressed their outrage over the latest attempt to demean Muslim women by discussing their price and selling them in vulgar language. They blame the latest crime on the fact that Indian police failed to make any arrests after the July "auction".
In a statement on Monday, the Delhi Commission for Women said: "This callous attitude … has emboldened the culprits and others who are continuing to sell women and girls online."
The women featured on the website are aged from 16 to over 70. Almost all are journalists, academics or social activists. They include Bollywood actress Shabana Azmi. In short, articulate and vocal women, often active on social media, who are willing to criticise the ruling Bharatiya Janata Party for an agenda that has been described as fuelling polarisation among the diverse ethnicities and religions in
India
.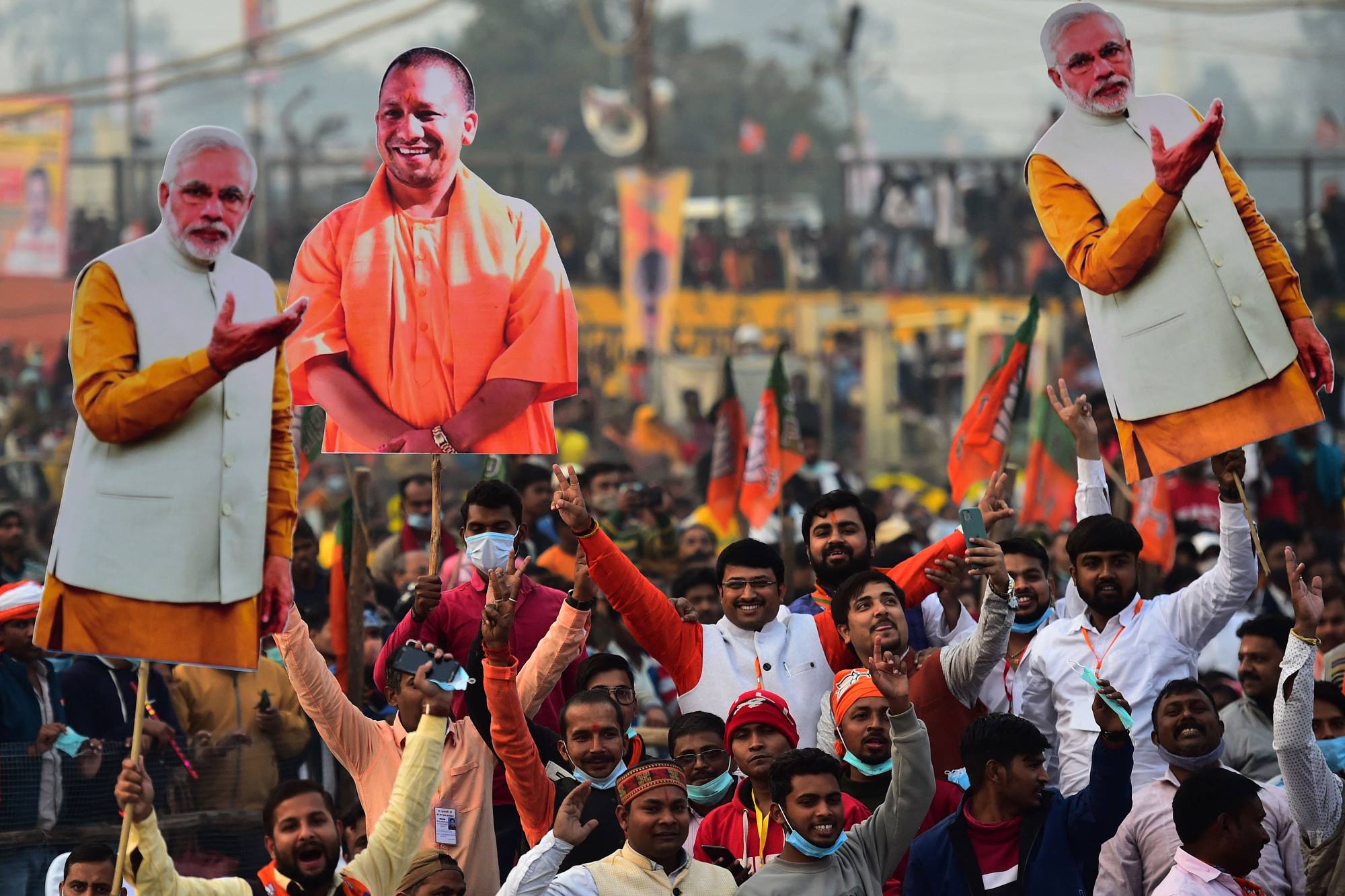 The women targeted by the online auction are – along with non-Muslim women critical of the government – routinely trolled in misogynistic ways by an army of people who are fervent supporters of Prime Minister
Narendra Modi's
Hindu nationalist government.
Nishat Hussain, convenor in Rajasthan of the Bharatiya Muslim Mahila Andolan which fights for Muslim women's rights, said it pained her profoundly to see what her "Hindu brothers" were doing.
"There is one attempt after another to diminish us. The government is happy with this. It approves of this humiliation of Muslim women. It has silenced everyone and there is no one left to protest any more. This is our life now," Hussain said.
New Delhi-based journalist Arfa Khanum Sherwani's photo was also posted on the site. A fellow journalist told her about it and sent the link but she has been unable to click on it.
"I am a journalist. I wrote about the earlier auction in July. But I just couldn't muster the courage to look at it. I had work to do and I didn't want to be mentally disturbed," she said.
Sherwani is unclear about how she, as a journalist, should tackle the story. "You are taught to be objective but what do you do when you yourself become the story you are reporting on?" she asked.
The fact that almost all the women are outspoken, she said, showed that the culprits wanted to punish them for venting their anger over the July "auction".
"It's a ploy to disempower the more powerful among us," she said.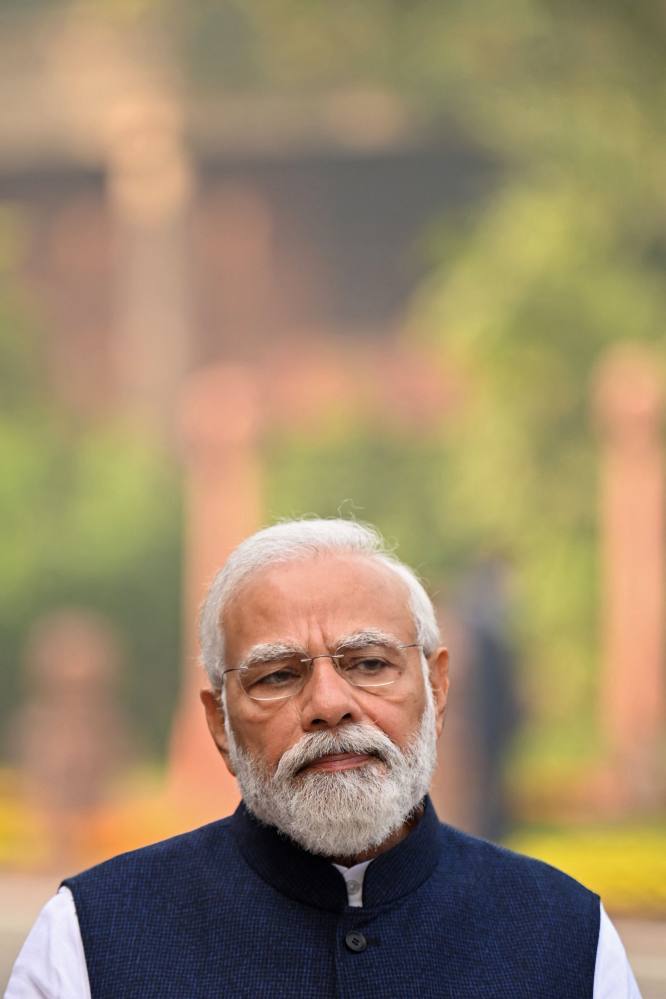 Growing intolerance
The scandal comes just days after other attacks on India's 170 million Muslims and on the Christian minority.
A fortnight ago, Hindu spiritual leaders at a meeting in Haridwar called for "genocide" against Muslims. This followed hot on the heels of Hindu vigilantes disrupting Muslims in Gurgaon trying to pray out in the open in spaces officially earmarked for this purpose.
Christmas celebrations were disrupted by similar extremist Hindu groups. One church was vandalised and a statue of Jesus smashed. The Haridwar speakers were charged with hate speech only days later.
It was only on Monday when Indian Vice-President Venkaiah Nadu criticised hate speeches in a general sense, but not a single leader of the ruling Bharatiya Janata Party had uttered a word about the calls for ethnic cleansing.
Analysts say this has empowered those who harass women and minorities online. An editorial in The Indian Express newspaper said such "choreographed humiliation of Muslim women panders to the worst communal tendencies and fantasies of violence".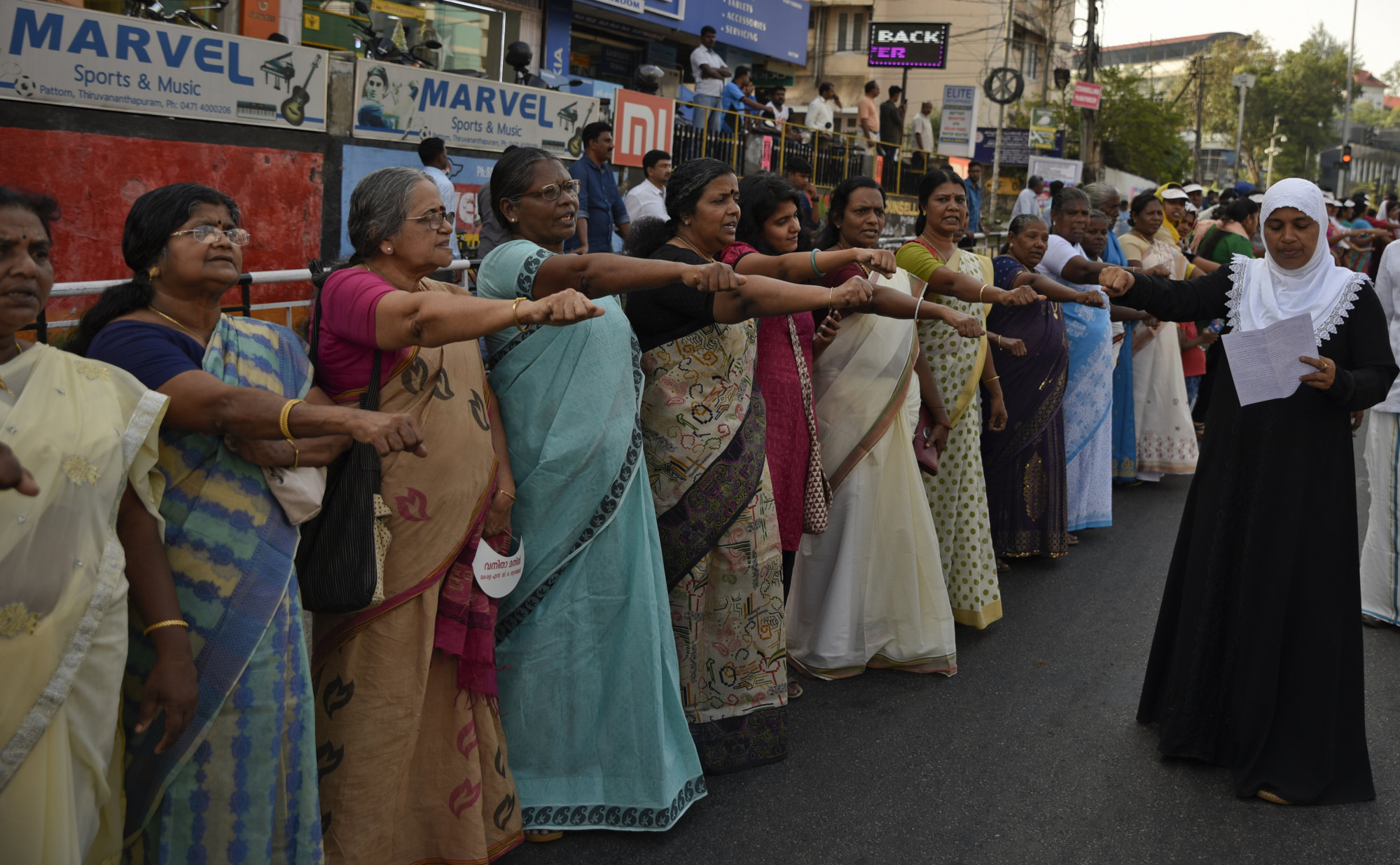 GitHub, the San Francisco-based software development platform used to create the website, said it had suspended such sites and was cooperating with the Indian police.
Sherwani did not expect firm action from the central government but was slightly heartened that police in Maharashtra – the state where financial capital Mumbai is located – had detained an engineering student for sharing the auction details on Twitter.
One of the women listed has said the stress of the episode was so great that she was wondering whether she could continue her work as an outspoken activist.
Hussain said she understood the feeling. "I am an old woman. I have seen a lot and it takes a lot to frighten me but these people and this government have managed to unsettle me," she said.