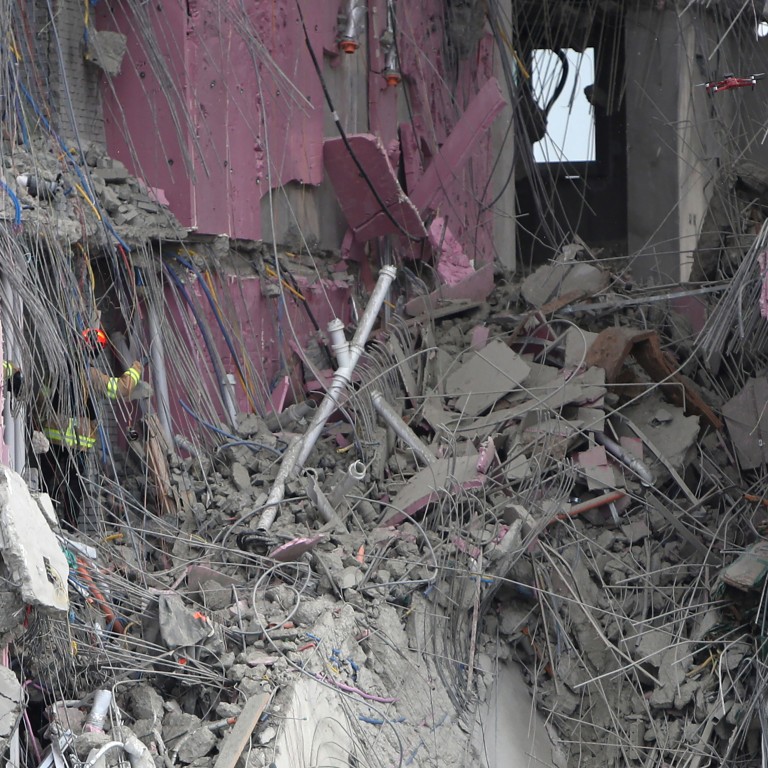 Missing South Korean worker rescued from collapsed building site, search continues for 5 others
One of six workers who went missing after the partial collapse of a 39-storey apartment building under construction in Gwangju was located on Thursday
All ongoing construction work in the city by HDC, the firm involved in Tuesday's accident, was halted and the president ordered a probe into the cause of the mishap
South Korean
rescuers at a partially collapsed construction site in the southern city of Gwangju located a man amid a pile of debris and broken concrete on their third day searching for six missing workers, officials said on Thursday.
Crews are trying to clear out the rubble to reach the man, but have yet to confirm whether he is alive or one of the missing workers, said Yoo Man-geun, a Gwangju city official.
The accident happened on Tuesday when the exterior wall between the 23rd and 38th floors of the 39-storey apartment building under construction in Hwajeong-dong fell apart, burying several workers in debris. Some of the labourers were rescued while six South Koreans went missing.
The city government later suspended all ongoing construction work in Gwangju by Hyundai Development Company (HDC), the company involved in the accident, and police stormed offices of three subcontractors as part of their investigation.
South Korean President Moon Jae-in on Wednesday ordered officials to probe the cause of the collapse and called for stronger safety measures to prevent similar accidents.
HDC – which has undertaken building ventures in countries including Malaysia, Vietnam and Bolivia – was also involved in an accident in Gwangju last June, when a five-storey building that was being demolished for a construction project collapsed and sent debris falling onto a bus, killing nine South Koreans on board and injuring eight others.
One HDC official and eight subcontractors linked to the company were indicted on charges of negligence of duty following the mishap.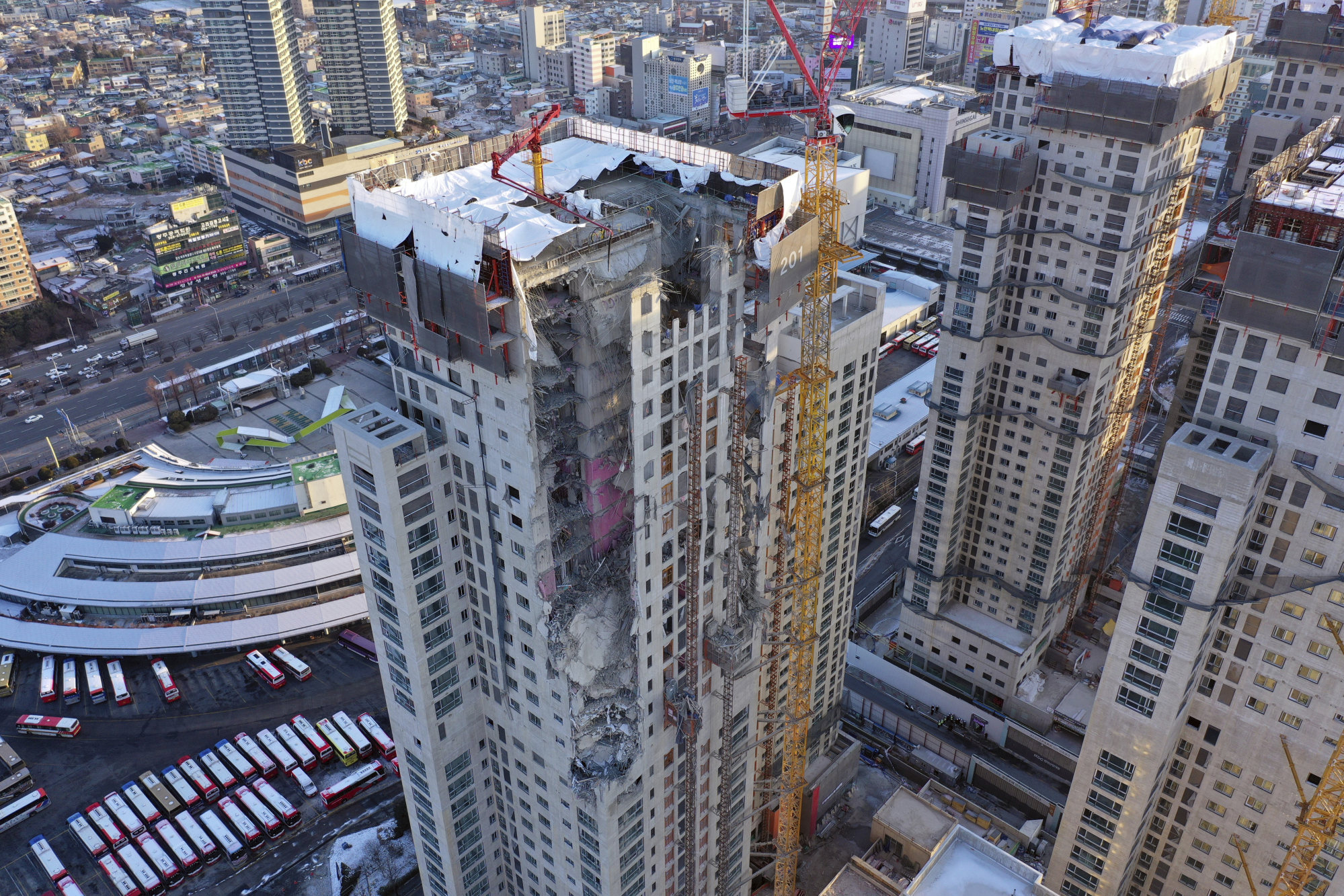 Song Chang-young, a construction engineering professor at Gwangju University, said the back-to-back collapses would seriously damage the reputations of HDC and other South Korean construction companies, who had been widely praised overseas for completing massive building projects.
"Korea has top-notch technology and construction and engineering experts. But it lacks skilled labourers on construction sites where unskilled imported workers – such as a former English teacher from the Philippines – are taking up jobs vacated by young Koreans who simply don't want dangerous, difficult and dirty work," he said.
According to government data, 855,000 foreigners were working in South Korea as of last May and 12 per cent of them were employed by construction companies.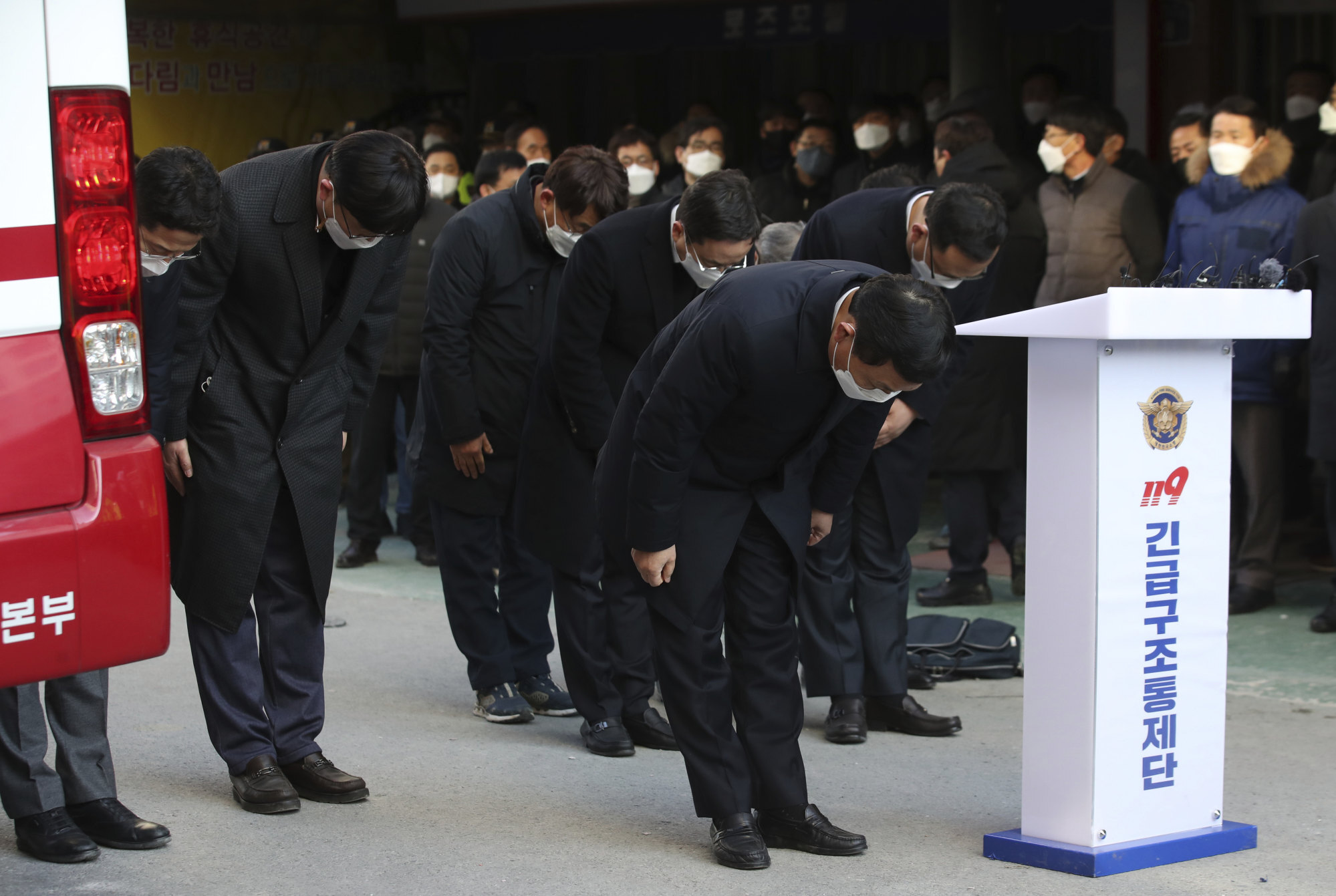 The country has also strengthened laws and regulations related to construction safety standards after a series of incidents in the past two decades.
In 1994, 32 people died when the Seongsu Bridge collapsed over the Han River in Seoul and the cave-in of the Sampoong Department Store in the South Korean capital resulted in 502 deaths the following year.
"But the construction environment has greatly changed since then amid a shortage of skilled workers who would make sure that safety standards are followed correctly on construction sites," Song said.
"Inspectors associated with subcontractors also tend to ignore the breach of safety standards to avoid delays."
Additional reporting by Associated Press