India
Get more with myNEWS
A personalised news feed of stories that matter to you
Learn more
First Indian woman to scale five peaks over 8,000m says climbing brings her 'peace, happiness'
Priyanka Mohite has climbed some of the world's highest mountains before 30, undaunted by challenges including Covid-19, natural disasters and a lack of funding
While reaching a summit leaves her ecstatic, she says 'real happiness is found in the actual climb, in the barriers that you surmount, the fears that you conquer'
Growing up in a little town in Maharashtra, Indian mountaineer Priyanka Mohite was a regular student who had decent grades and was a good dancer, but her outsize thirst for adventure was undeniable.
"I tried my hand at everything adventurous around my small town, from rock-climbing to trekking. It was my schoolteacher who told my parents to send me to a good mountaineering institute where I could get the requisite training to realise my potential," said the 29-year-old on a call from Kathmandu.
"It was a difficult decision for my parents as I was good at my studies and classical dance, and taking up this adventurous sport was not something that they had imagined would be my future."
But fate took its course and with her parents' support, Mohite went to the famous Nehru Institute of Mountaineering, Uttarkashi, and nurtured her life's passion.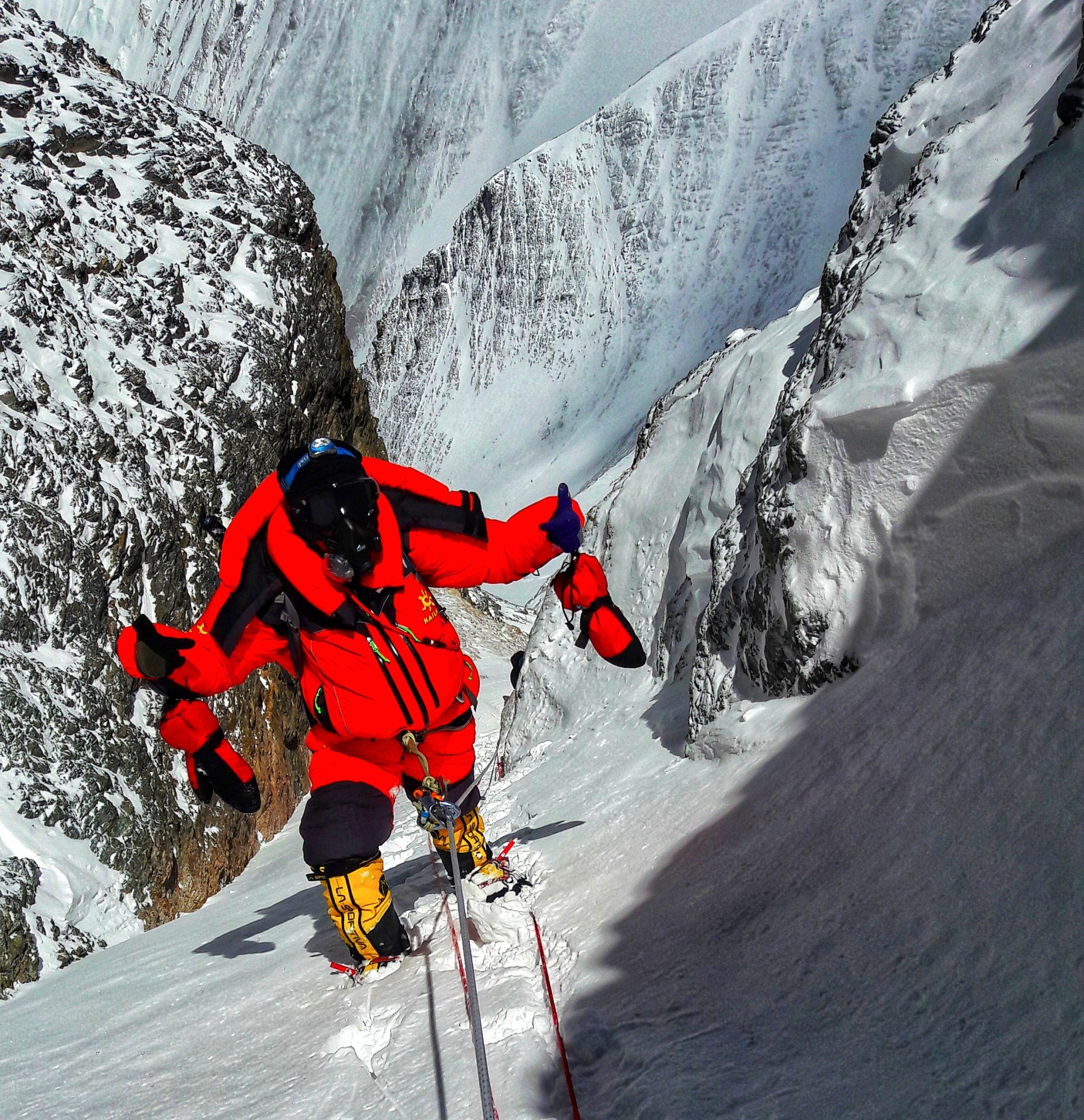 "I climbed my first peak of 17,600 feet (5,364 metres) in 2010. To someone who had never even seen snow-covered mountains in South India, my journey to climbing the Himalayan peaks felt like a dream," she said.
Three years later, Mohite set her sights on scaling five peaks above 8,000m – a challenge she completed earlier this month when she reached the summit of Mt Kanchenjunga, the world's third-highest mountain at 8,586m above sea level.
The full set included
Mt Everest
in 2013, Mt Lhotse (the world's fourth-highest peak at 8,516m) in 2018, Mt Makalu (the fifth-highest) in 2019, and Mt Annapurna 1 (the 10th highest) in 2021. She was the first Indian woman to climb both Mt Makalu and Mt Annapurna 1.
Mohite shared a photo of the triumphant moment at Mt Kanchenjunga on Instagram, while clutching the Indian national flag. "Dedicated this climb to all the frontline warriors of this pandemic … a big thanks to all my sponsors and supporters who believed me," she wrote.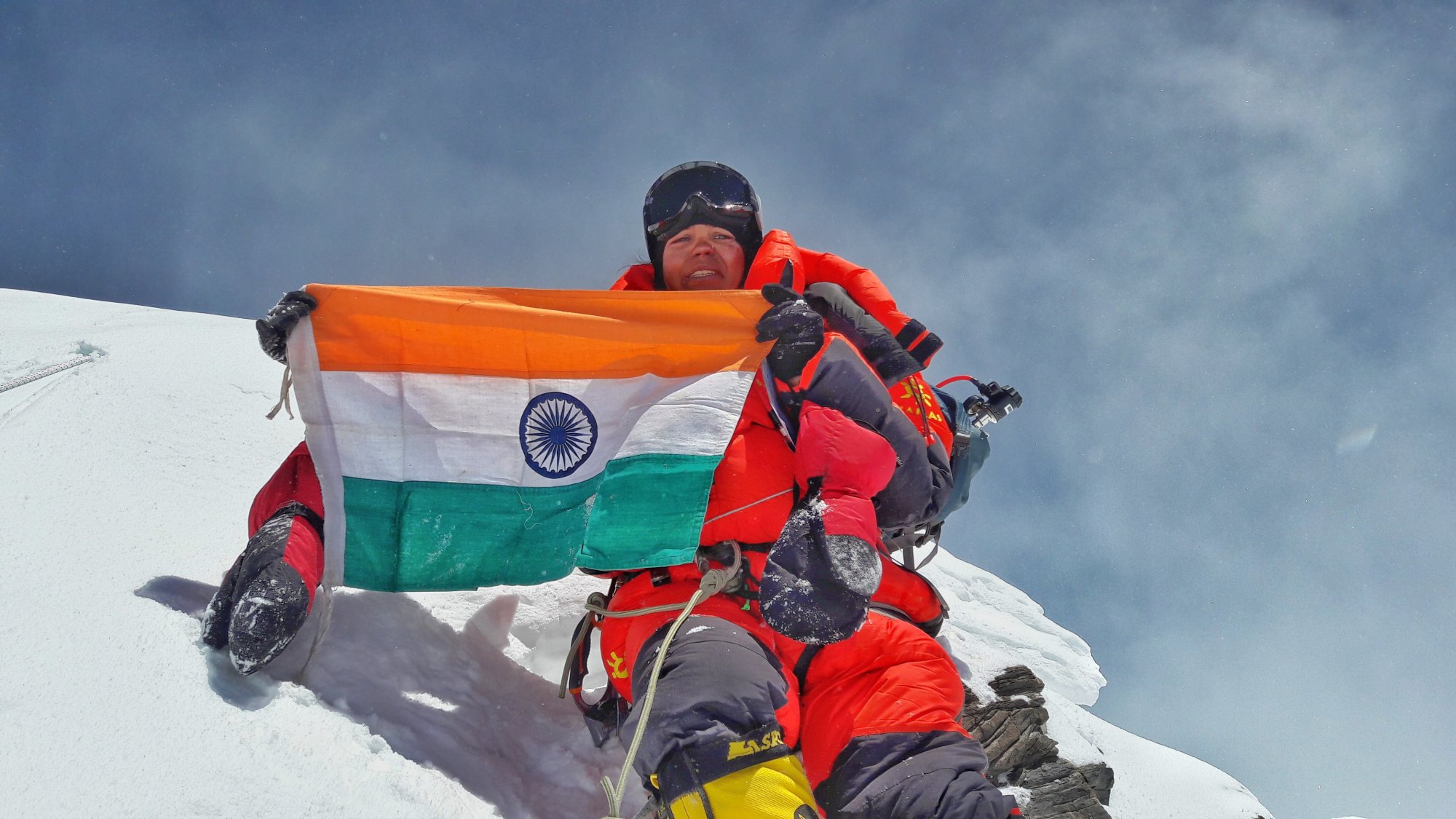 New heights
Since Bachendri Pal became the first Indian woman to scale Mt Everest in 1984, she has paved the way for others to break barriers in the male-dominated sport.
Prerna Dangi, mountain guide and climber who runs the Climb Like A Woman organisation, said she had noticed more women-led mountaineering feats since she started her own climbing journey.
"If I think of a decade ago, which is when I started climbing and going to the Himalayas, we would hear of feats done by women once in a blue moon. Those feats were celebrated as a big deal because suddenly women could do well in a sport that was dominated by men," she said.
"However, the scene has changed entirely now as more women are embracing the challenge of hard climbs purely for themselves. The pursuit of climbing is a means to extend beyond ourselves physically and mentally, and it is that motivation alone which is pushing women into outdoor spaces."
Still, Mohite had to overcome various hurdles to pursue her sport, including natural disasters in Nepal, the onset of the
coronavirus pandemic
, pressures of being an Indian woman, and the lack of sponsors for this extreme sport.
She wasn't daunted and in fact, decided to take on Mt Everest after completing her advanced mountaineering course in 2013.
"Usually Mt Everest is the last peak that mountaineers scale, and the ultimate pinnacle, but since I did it first, I felt compelled to find fresh challenges," she said, explaining why she took on the five-peak challenge.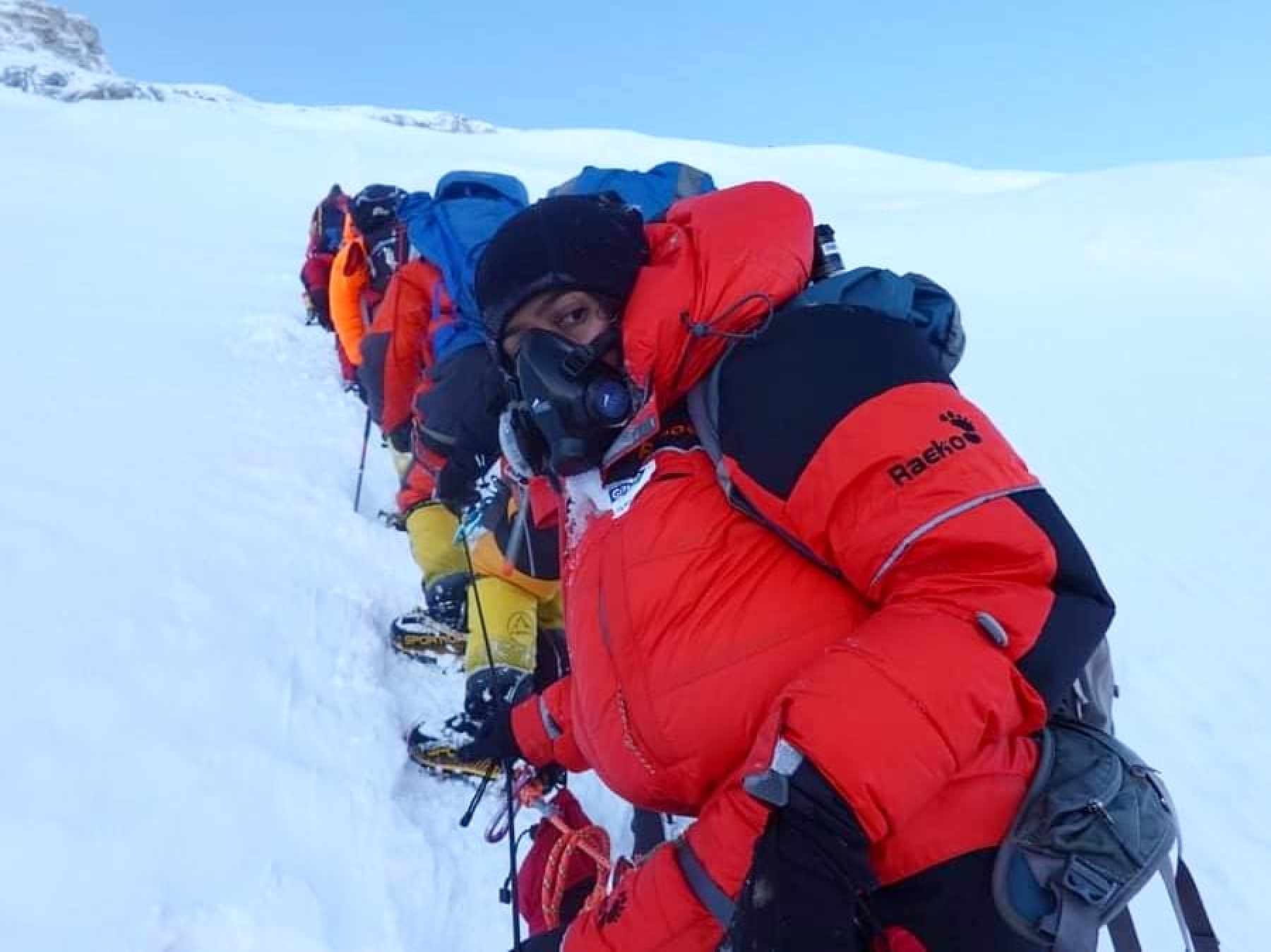 Why is her achievement significant? The 14 peaks above 8,000m are located in the Himalaya and Karakoram mountains and are called the "death zone" – a term first coined by Edouard Wyss-Dunant, of the 1952 Swiss Everest expedition, which stopped short 250m of the summit.
At these heights, human beings cannot survive without an oxygen tank. Many deaths in high-altitude mountaineering have been caused by breathing issues, brain swelling, falls as well as avalanches.
"I had to reckon with natural disasters in 2014 and 2015, when there were avalanches and an earthquake in Nepal, and our mission was called off, and then also the pandemic," Mohite said.
What has been her most difficult climb?
"Mt Kanchenjunga is one of the toughest and most treacherous mountains to scale in terms of its long route, constant fear of avalanches and snowstorms, huge ice walls and the fact that it's a very technical climb," said Mohite of the second least-climbed 8,000m mountain in the world.
"It was a test of my stamina and endurance and I am happy I passed the gruelling test," she said.
"When I called my mentor, Colonel Neeraj Rana, who had been the Vice-Principal at the Nehru Institute of Mountaineering, Uttarkashi, and told him about my Kanchenjunga ascent, he said he was very proud of me as it was rated as one of the most difficult ascents. Hearing his praise, I felt a real sense of achievement."
How does it feel at the summit?
"It's only a few minutes at the peak and you do feel ecstatic, the view is wonderful and you are thankful to everyone who has supported your journey," she said. "But then the real happiness is found in the actual climb, in the difficulties and barriers that you surmount, the fears that you conquer."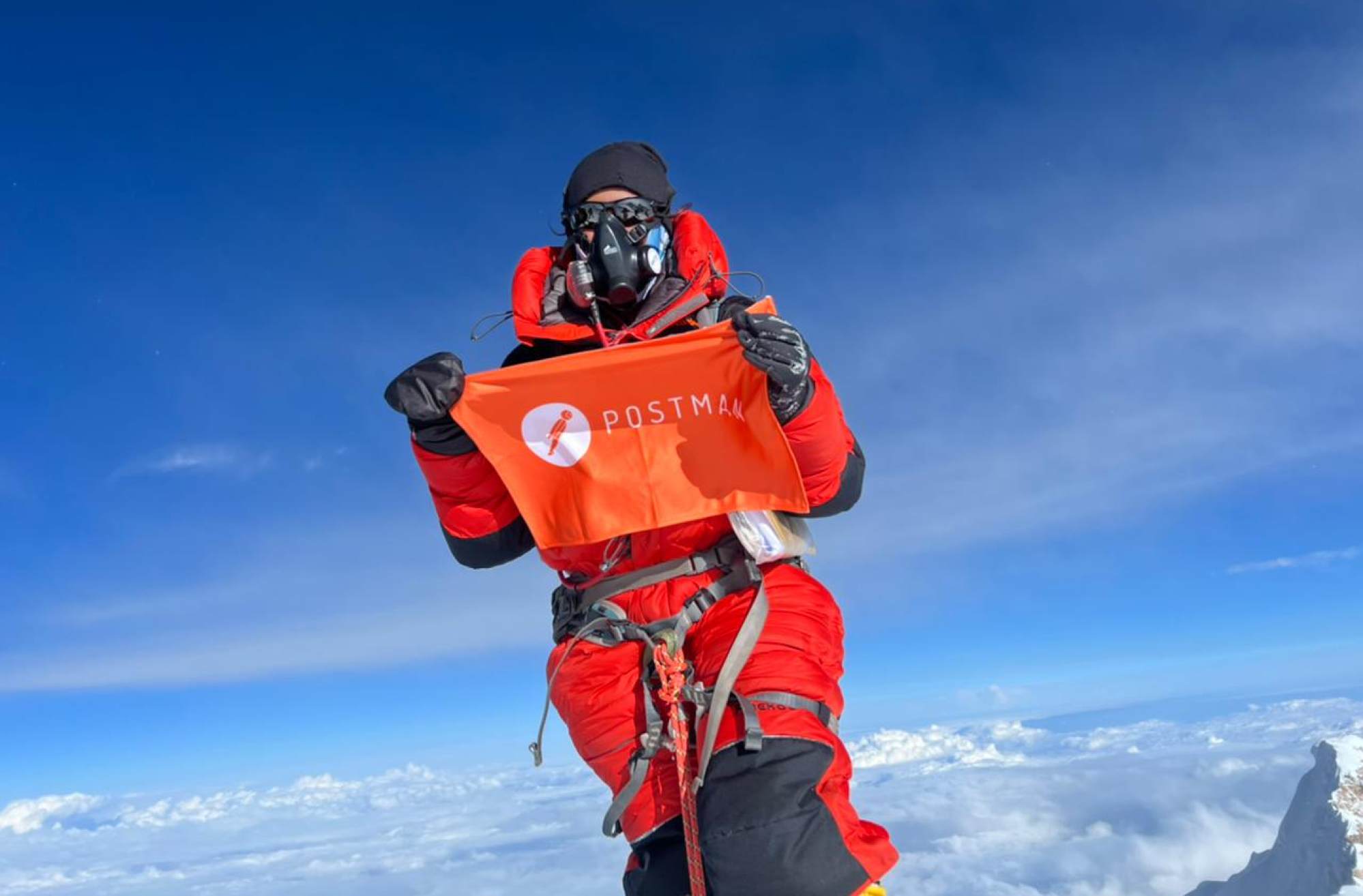 'Anything can happen'
Mohite says more than just physical stamina, mental fortitude is also important – she does yoga and meditation and tries to stay calm in all situations.
"It's an adventure sport where anything can happen when you're pitted against nature. We have lost teammates, had to break ice when we ran out of water, battled snowstorms and unpredictable weather. I have had my Sherpa falling sick and having to return to base camp.
"There is risk at every step and that is the nature of the sport. I feel that the government should give more support to this adventurous sport, which will encourage many young people to take to it."
An average expedition costs as much as 1.6 million rupees (US$20,600), including "Sherpas, logistics, food, et cetera, and it's not easy to find sponsors".
"I was fortunate to find a corporate sponsor for my Mt Kanchenjunga climb and the company where I am employed also helped me financially," said Mohite, who works at a pharmaceutical research firm in Bangalore.
An average day of training for Mohite starts at 5am with running, yoga and meditation, and then she goes to the office and returns to the gym in the evening.
"I cannot fall off the horse if I want to achieve my dreams – so I train extensively, pushing myself," she says. "For me, the mountains are holier than even temples and I do my climb with dedication and faith. I find peace and happiness when I climb these lofty peaks, and that is reason enough to do it."