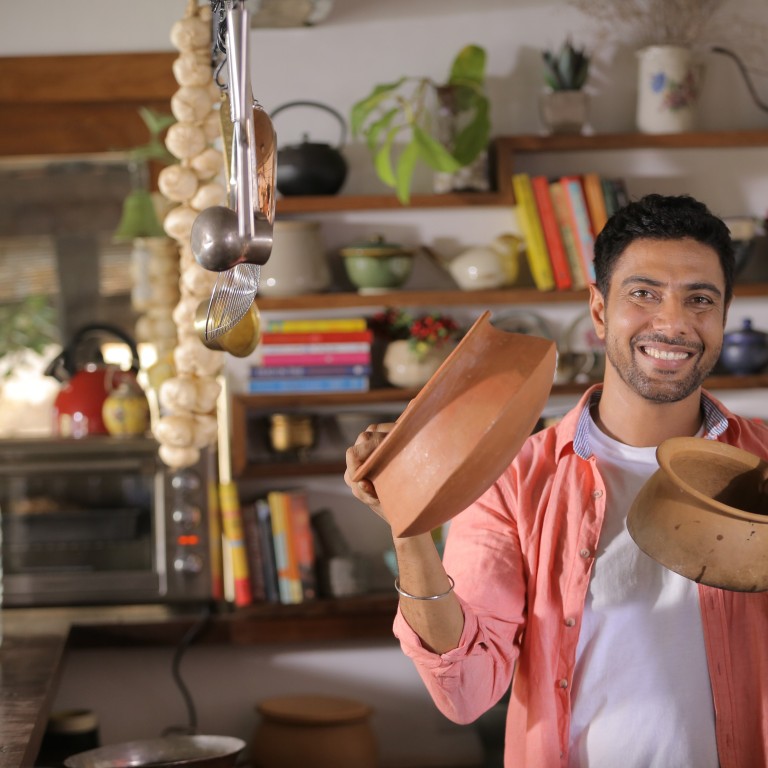 As Ranveer Brar of 'Modern Love Mumbai' trains Uttar Pradesh jail cooks, here's what you need to know about India's prison entrepreneurs
Celebrity chef Ranveer Brar trains prisoners in Uttar Pradesh to cook and pack meals, with the aim of improving nutrition in the jails of India's largest state
As they serve their sentences within jails in Uttar Pradesh, Shimla, Kerala, prisoners learn to cook and package meals
Thousands of Indian prisoners are donning chef hats, ready to become apprentices to the country's chef Ranveer Brar, who recently made his acting debut in Amazon Prime's 'Modern Love Mumbai'.
In a first for the country's largest state, Uttar Pradesh, inmates from its jails statewide will learn skills related to the food and beverage industry, from cooking to packaging, with the aim to improve the quality and nutrition of food where they are lodged.
They will be rustling up everything from hot curries to chapattis, chole bhature, idli sambhar, and dosa.
The pioneering scheme will also involve coaching inmates about food packaging, so the prepared items can be sold to the public for profit.
Initiated by the Uttar Pradesh Prisons Department and the Union Ministry of Skill Development and Entrepreneurship, the initiative aims to help prisoners become self-reliant and prepare them for future employment, said the Director General of Prisons, Anand Kumar.
India's prisoners cook for the community
While the scheme is new to Uttar Pradesh, elsewhere in the country, other similar initiatives – successful, too – have been around for a long time. These projects are generally a virtuous circle, in some cases even involving farming within a facility, to empower prisoners within Indian state jails to prepare meals for entire communities beyond its walls.
In Shimla, the capital city of the northern state of Himachal, Kaithu Prison is famous for selling food platters cooked by prisoners to the public, while guaranteeing a salary for the inmates.
Under the Karathali project, prisoners serve assorted dishes on a compartmentalised steel platter known as "thali", which is comprised of piping hot rice, dal, curry, roti and salad for US$1.50 at an open canteen to walk-in visitors.
The scheme's popularity also helps drive footfall to the jail's general store, which sells bakery items, in addition to crafts such as handloom and handicraft items, shawls, caps and khadi clothes made by inmates, say officials.
The great response to Karathali has encouraged jail authorities to even consider starting a delivery service to provide food packed at the prison to office workers, similar to Mumbai's famous dabbawala scheme that has been running for over a century.
Additionally, Kaithu's prisoners also run a unique cafe cum library – called the Book Café – in Shimla's downtown Ridge area, through which they are able to socialise with people from outside the prison, easing their rehabilitation.
"I've tried the cafe's food and it is delicious and reasonably priced. One can also browse through the library's books; so on a single visit one can nourish one's body as well as the mind," said Vipin Mathur, a sales manager and frequent visitor to the cafe.
Meanwhile, in the southern state of Kerala, inmates work hard to banish the stereotype of prison food being unsavoury, even as they earn income for jails through a programme called "Freedom Food Factory".
Launched in 2011 across 12 state jails, the initiative involves serving freshly cooked food from the prison's kitchens through a chain of cafeterias and takeaways.
The scheme has become so popular the jail's management expanded its customer base to homes through a partnership with online food delivery chain Swiggy.
A specially crafted menu for the online delivery – called the "Freedom Combo Lunch" – is priced at US$1.50, and includes biryani, three rotis, a roasted chicken leg, pickles, salad, a cupcake and a mineral water bottle. Customers can also buy individual items for under a dollar. Those frugal choices include chapattis, chicken biryani, curries, ghee rice, gooseberry juice, chilli chicken and vegetable korma.
The food is delicious while lower prices are possible because, as one prison official notes, "as a jail, we're able to run this enterprise tax-free, which allows us to pass on the benefits to the consumers and price the food cheaper".
At the Nettukaltheri Open Prison located near Kerala's capital city Thiruvananthapuram, inmates have not only been selling signature Kerala dishes like porotta (shallow fried flatbread) and appam (steamed bread), but also Chinese items like noodles and Nepali momos, which are a huge hit with customers.
The inmates at the 474-acre facility also cultivate a bountiful vegetable garden full of snake gourds, curry leaves, brinjals, cow peas, amaranthus, bitter gourd and more. The organically grown and harvested crop is then used by the kitchen.
How Tihar Jail remodels prisoners into trained cooks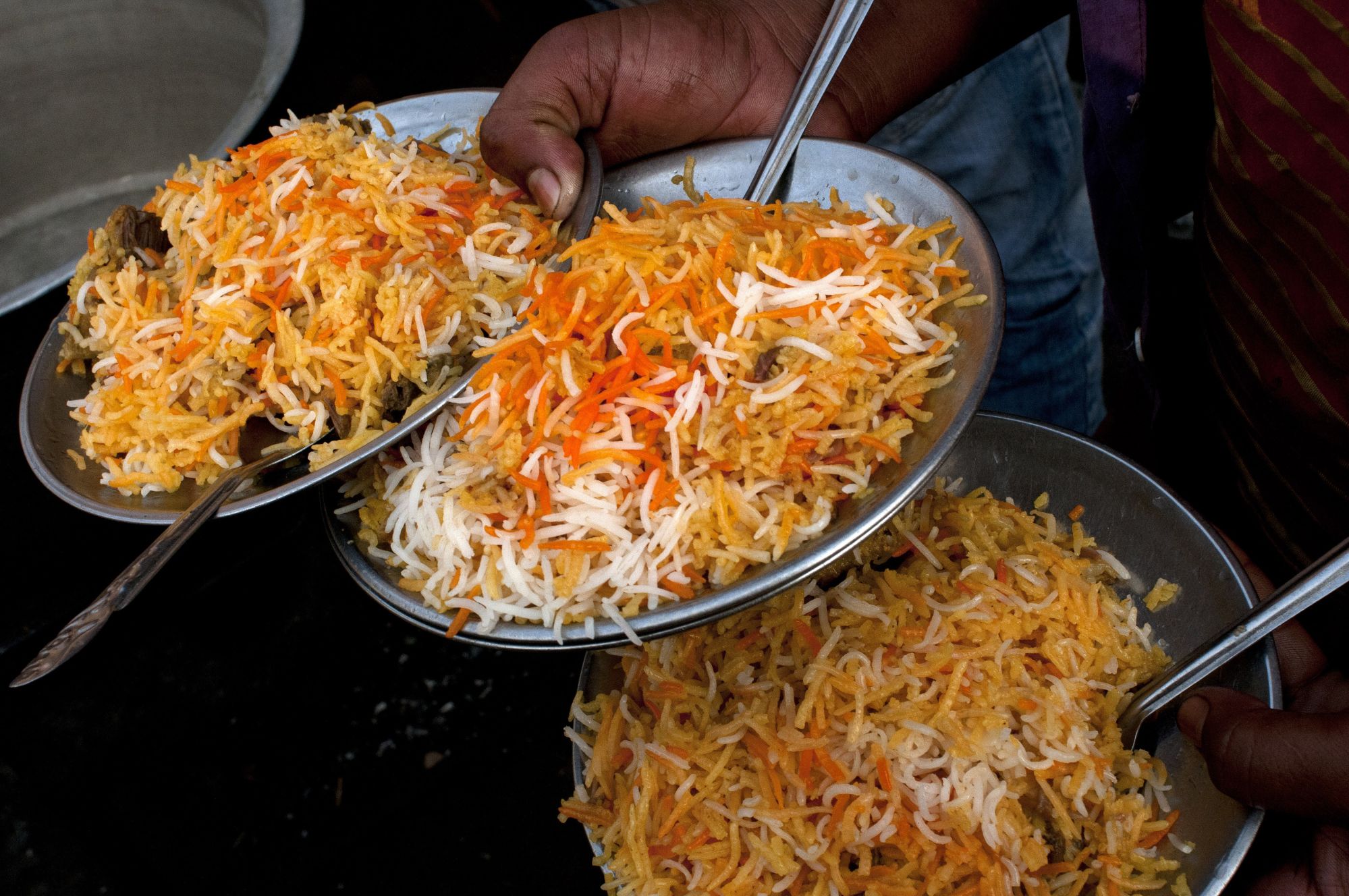 However, it is at South Asia's largest correctional facility – Tihar Jail – where prisoners' lives have been redefined after getting trained as cooks.
Not only do the 17,000-odd inmates within the jail's 10 blocks dish out meals, they also manufacture snacks, savouries, biscuits, crisps as well as bakery items in a state-of-the-art factory.
Items from the prison complex are then packaged and sold commercially under the multimillion dollar TJ (Tihar Jail) brand that also encompasses handicrafts, furniture and clothes.
The TJ repertoire is a huge hit among its large customer base, which includes corporations and public sector offices. "The TJ project helps channel the inmates' energy into productive work, which prepares them for potential employment while also helping the jail earn a huge profit," said Sonali Thakur, an employee at the TJ shop. The prisoners earn a stipend during their tenure and some are given job placements after the end of their sentences.
The saleswoman added that demand for TJ's products "is always high because of our good quality and competitive pricing. We'll soon be expanding our current range to cater to an escalating demand".