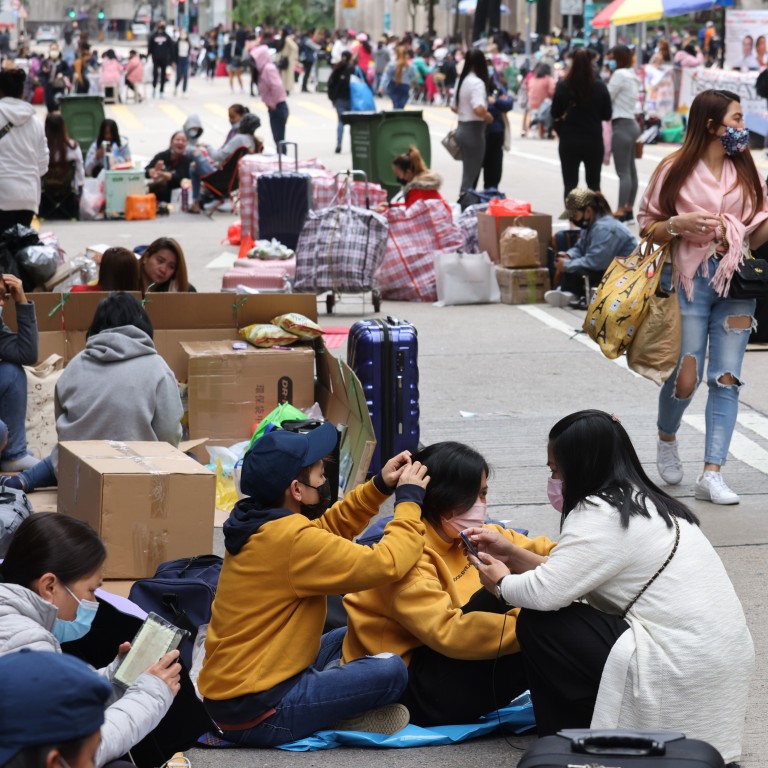 Hong Kong's Filipino domestic workers take centre stage in US filmmaker Stefanos Tai's 'We Don't Dance For Nothing'
Filmmaker worked with Filipino actors based in the city, seeking to document the dreams and travails of migrant women, inspired by their convivial Sunday gatherings at Central
He hopes his film will spark discussions about representation and help people around the world look at this community more compassionately
Life on the pavements and flyovers of Central, where domestic workers from the Philippines gather on Sundays when they're off work, inspired We Don't Dance for Nothing.
Filmmaker Stefanos Tai, 26, a New Yorker of Chinese-Greek descent, wanted to capture their story after he was drawn to moments of "warmth" and "generosity" during these gatherings, away from the grind of caregiving and chores.
Sounds of Tagalog mingling with English and Cantonese as migrant workers enjoyed time with friends, left a lasting impression on him.
"Very early on, when I arrived in Hong Kong, I saw thousands of women in Central dancing and doing all sorts of activities," he said. "It was such a display of humanity. I was immediately inspired by it, and it sort of became my mission."
Though he eventually started working on TV commercials, what kept him in the city for four years was his drive to tell this particular story. It became his passion.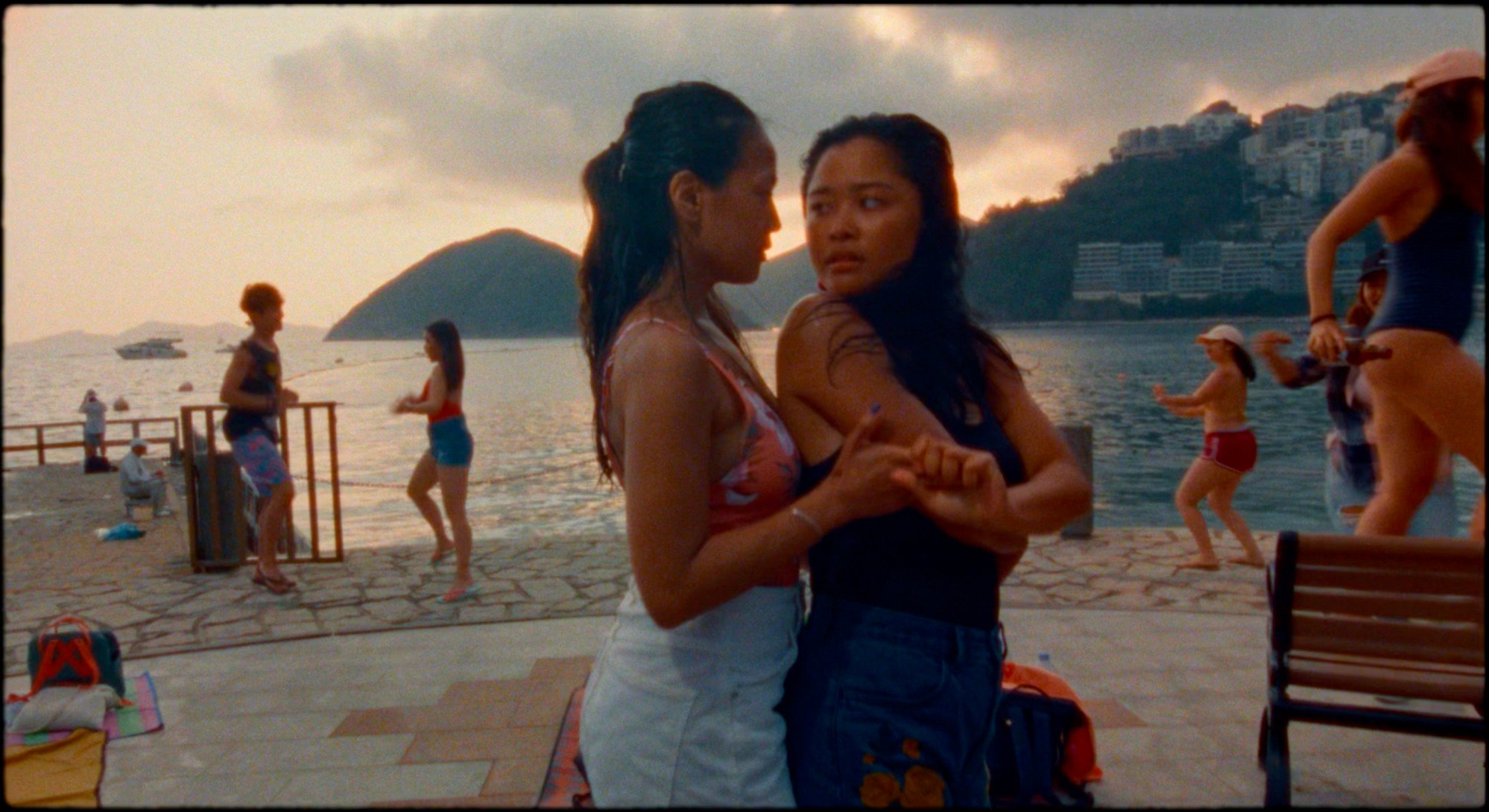 He said: "It is amazing to me that they can summon so much grace on Sundays… and yet in the evening, they go back to a situation that is sometimes not ideal, and can be abusive. I wanted to show both sides of that story."
We Don't Dance for Nothing is focused on the dreams and challenges faced by a young domestic worker – played by Filipino actress Miles Sible – and the family employing her.
Tai's film, which premiered in Canada this month, will be available to Hong Kong audiences via online screening from June 3 to 5, as part of the programme Asia Society at the Movies.
Tai also said at least three other screenings are planned for Hong Kong, with one to include a panel discussion about discrimination and the representation of ethnic minorities in the media.
Passion project
Captured during the 2019 protests in Hong Kong and shot amid the Covid-19 pandemic, the film – which features scenes in English, Cantonese, and Tagalog – combines real events, personal narratives, and staged dances filmed in various locations around the city, including Central and Repulse Bay.
Tai quickly connected with the community of hundreds of thousands of foreign domestic workers in Hong Kong, mostly women from the Philippines and Indonesia.
"These women have dreams of their own and they are sacrificing themselves in so many ways," he said.
"But I observed so many people in Hong Kong just looking at them as in 'they are here to clean our homes, there is nothing else to them'… I wanted to see something colourful and complex about them, so I decided to make this film."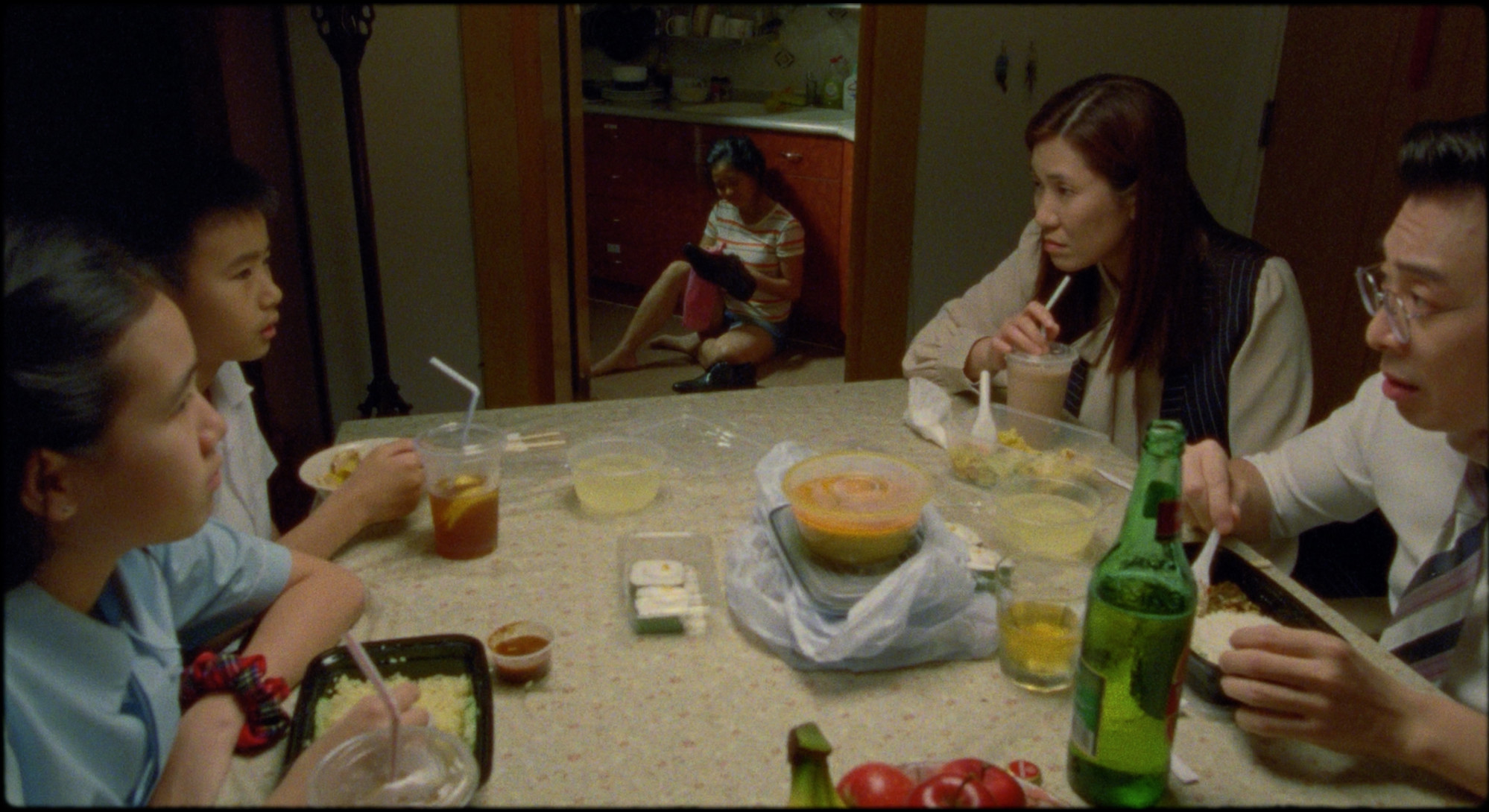 As his research progressed, some of the most common issues migrant workers faced became apparent.
He was told about "passports getting withheld; insufficient food; late payments; long working hours; wrongful dismissals; the fact that many felt trapped as Hong Kong flats are so small, and that they were raising a family in Hong Kong but they had their own families and children back home."
The script became an amalgamation of personal stories from workers as well as from local children and their parents. "Working mothers in Hong Kong also face a lot of challenges. I tried to show everyone as a human being, and not just as a villain or a hero," Tai said.
He often observed domestic workers being treated as second-class citizens. "But the kids have a lot more respect for them… I also wanted to cover that love," the filmmaker said, noting that he took a nuanced approach.
While some in the city questioned his interest in making a film about domestic workers, Tai also found many Hongkongers who encouraged his idea. "I am very grateful they supported a story that some people may say... makes them look bad as a more general community," the filmmaker said.
Tai's film explored LGBT issues through a relationship between two female domestic workers, although that is not the point of his piece. "It's something that I had observed directly... I hope people see this relationship as normal, as any other relationship," he said.
Part of the film also included the views of domestic workers on the Hong Kong protests.
"We were gearing up to shoot in 2019, but then the protests happened and changed everything… I found the idea of fighting for freedom really interesting. I felt that there was some sort of irony that some people taking to the streets were then going home to a situation where a domestic worker was being abused or deprived of their freedom," Tai said.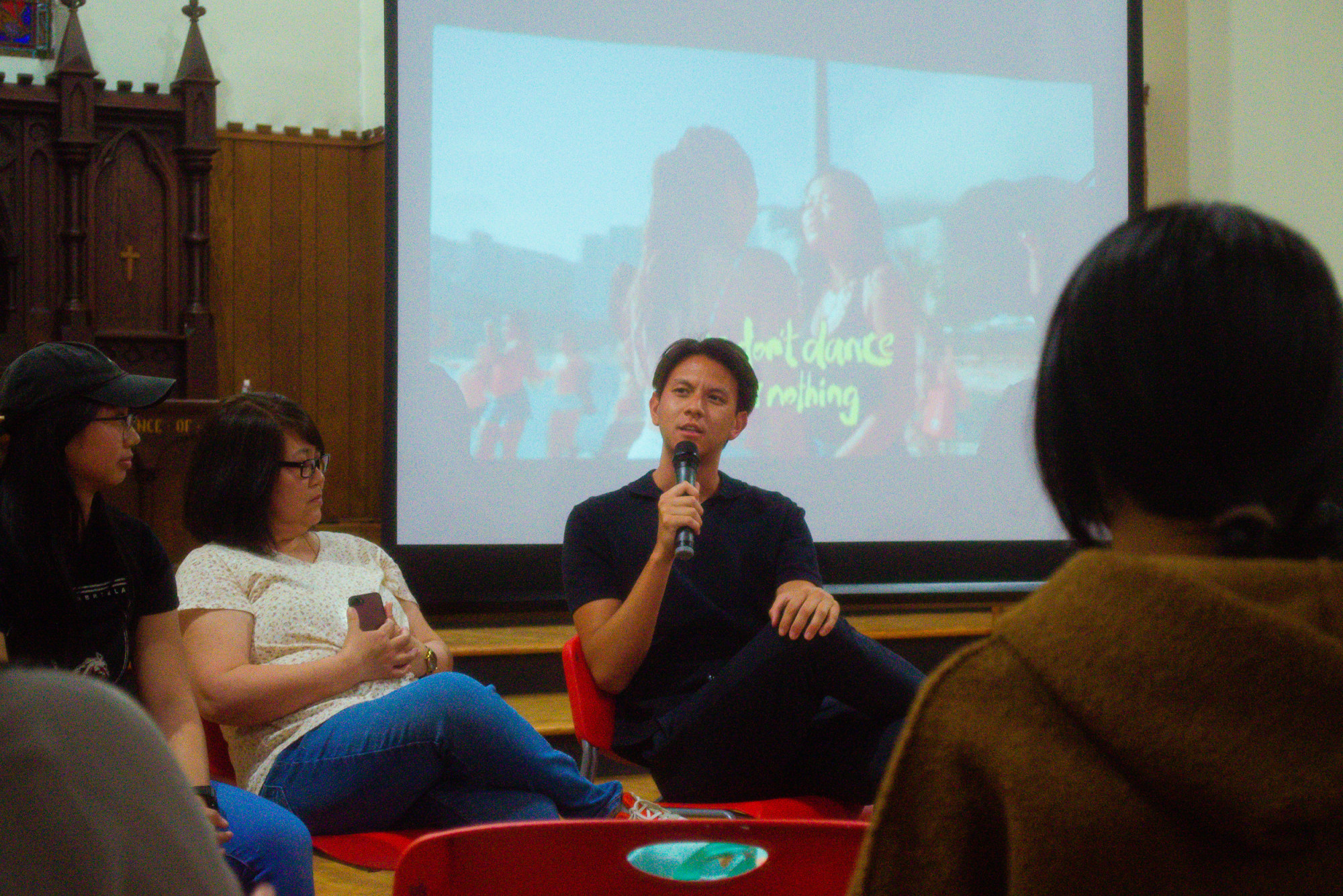 Despite the paradox, he also saw "a lot of compassion between the protesters and domestic workers", who often shared the city's streets on Sundays.
"I wanted to show that there wasn't just the China perspective, the Hong Kong perspective, and the US perspective… there were also 400,000 domestic workers who of course also had their own thoughts about this and they were there," Tai said.
While addressing pressing social matters, the film is also innovative in its technique, switching between still photos and moving images, which reflects the contrast between the oppression faced by domestic workers on workdays and the freedom on Sundays. "The release they described to me was something I wanted to mirror in the film," Tai said.
Although domestic workers could not play themselves in Tai's film – because it is illegal to work outside their contracts – he decided to hire Filipino actors and dancers based in Hong Kong, who have strong ties with the community.
Aftermath of TVB backlash
This film's release comes following a backlash against the TVB series Barrack O'Karma 1968, where Canadian-Hongkonger actor Franchesca Wong darkened her skin with make-up and adopted a Filipino accent to play a domestic worker.
"The TVB incident was a bit shocking. Not only could any people from my film play that role, but the role itself seems stereotypical, a bit outdated, and it's a very one-dimensional portrayal of the Filipino domestic workers," Tai said.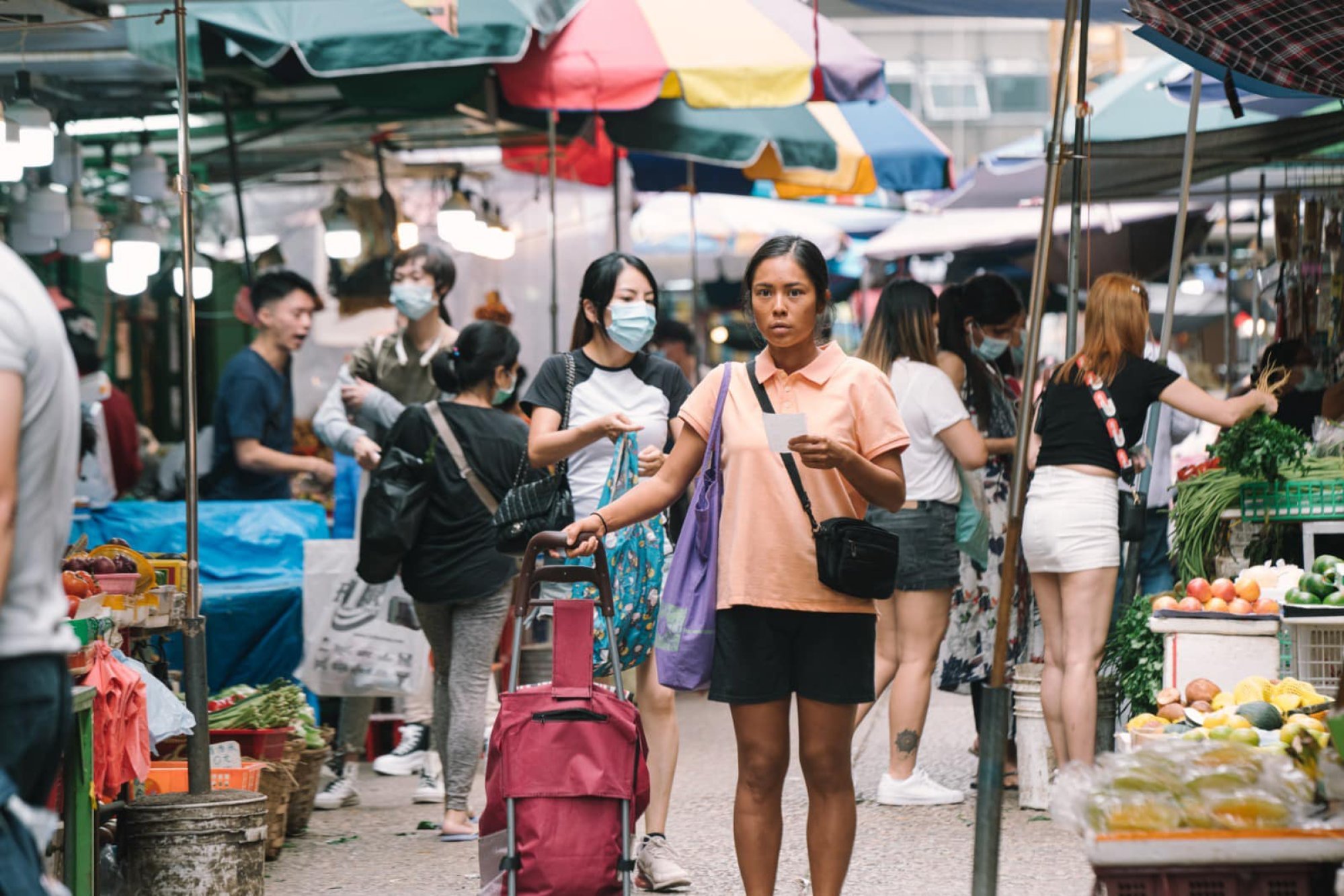 "That's exactly something we were fighting against from the beginning, the dominant view of these women. So it was quite natural that we had to find Filipinos to act," he noted, adding that the actors created the funniest and most tender moments of his film while improvising.
"You do have the responsibility to do your homework – especially if you have a large platform – and show things in the fairest way you can," Tai said. The TVB series showed "a lack of care and desire to see domestic workers beyond the role they play in the city. But I think a lot of people woke up after that and saw that this does damage".
Actor Wong posted an apology note on Instagram last month. "I genuinely have no intention to disrespect or racially discriminate [against] any ethnic group, please forgive me for getting it wrong," she said.
Victoria Wisniewski Otero, CEO of the non-profit Resolve Foundation, which promotes inclusive social change in Hong Kong, noted that a more diverse representation in media and pop culture is needed in the city.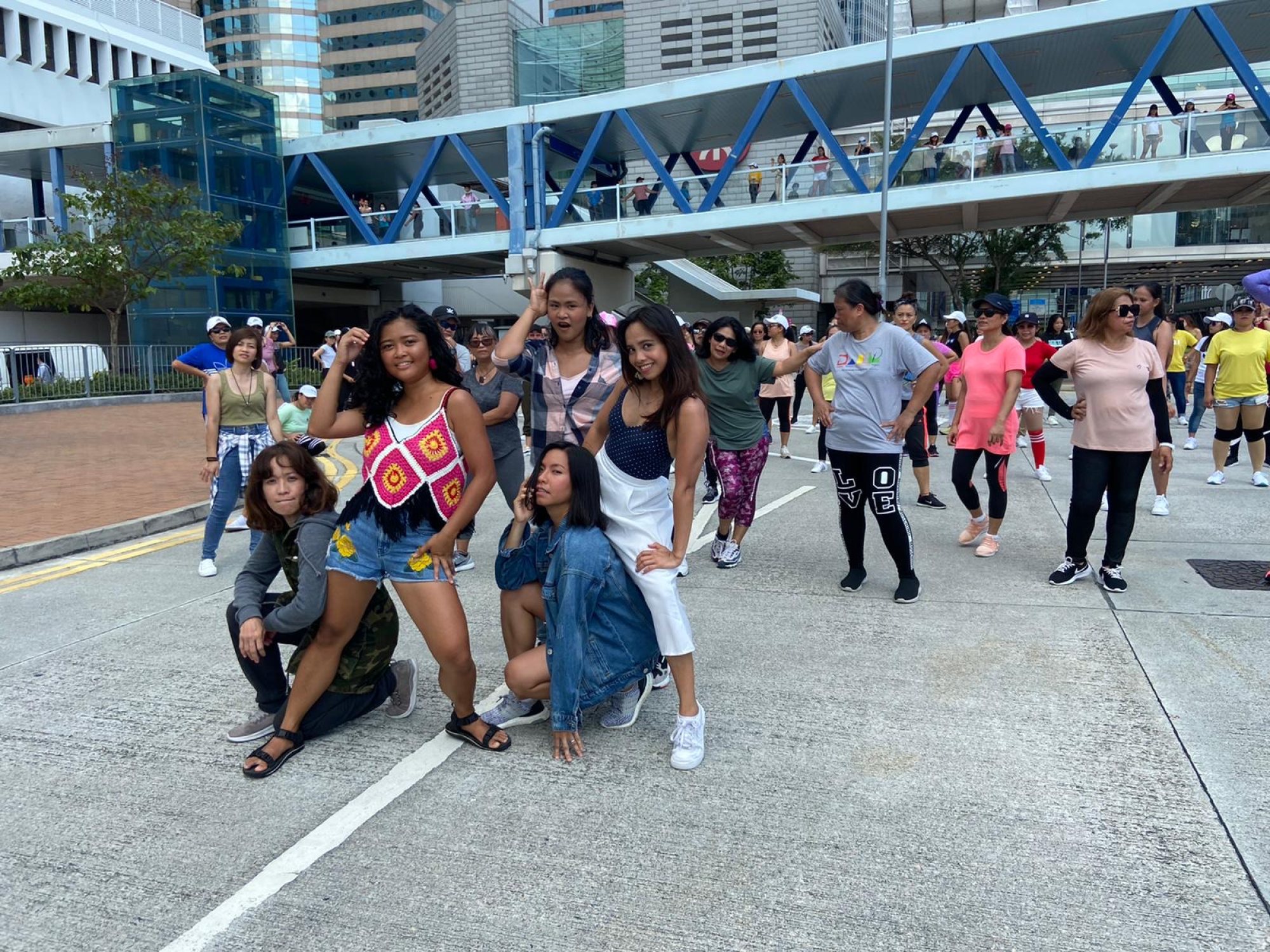 She said minority groups should be engaged in the storytelling production process to better reflect their lived experiences.
"Allyship (whereby members of a privileged 'in-group' advance the interests of marginalised groups) is a term that is being promoted in the corporate world, but people in creative and media industries can be powerful change agents to support and amplify the voices of marginalised groups in this city," Otero said.
She noted that concrete actions could include organising diversity, equity or inclusion training as well as developing diversity style guides.
Tai hopes his film sparks a discussion about representation and potential solutions, while increasing empathy for different communities.
"Hopefully, people will leave the film understanding that – whether you are Filipino or not, whether you are a domestic worker or not – we often have the same goals for ourselves, and the same wants and needs in life," he noted.
"I hope that people around the world who are not aware of this situation can be inspired by these women because they have a lot of resilience. Some of the things I heard first-hand push me to keep going," Tai said. "I also hope that people look at Filipinos around the world with more compassion and warmth because of the film."