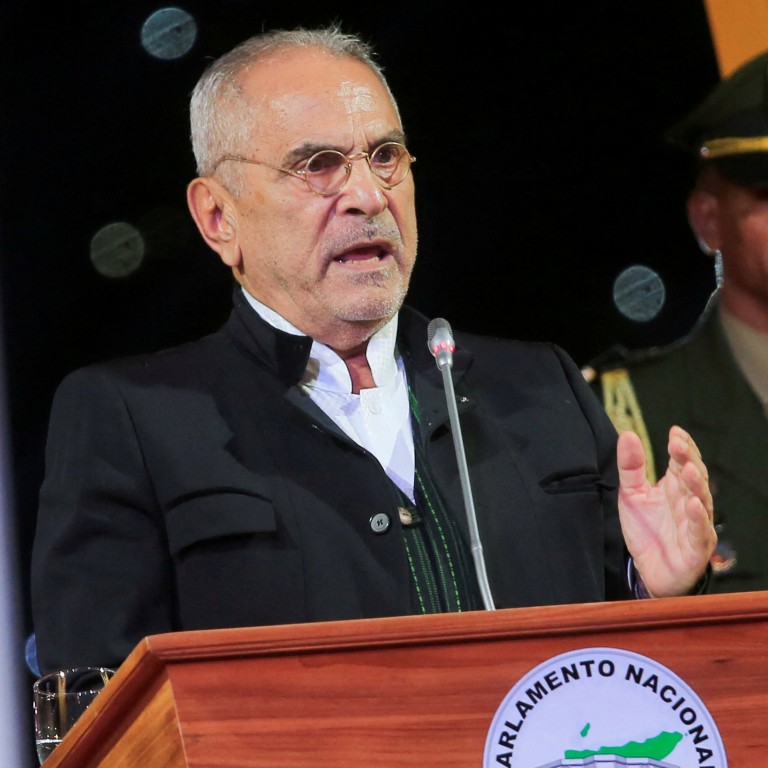 US-China relations: East Timor isn't 'taking sides' but it wants Beijing's help, says president
Independence hero Jose Ramos-Horta has his sights set on expanding cooperation with China via the 'extraordinary vision' of the Belt and Road Initiative
The 72-year-old hero maintains his country won't get involved in any US-China rivalry, but analysts say it's going to be a tough balancing act to pull off
In all the media interviews he has given since his April election victory,
East Timor
's newly inaugurated President Jose Ramos-Horta has been consistent in his message that the country will not become embroiled in any
US-China rivalry
.
The 72-year-old Nobel laureate – an independence hero in one of the world's newest nations – told This Week In Asia that the aim was to maintain an equal distance from all major powers, while still keeping the door open to trade and investment.
"What we want is the best for our own national interests. In my case, I will make decisions that are in the best interests of the people of Timor Leste," Ramos-Horta said, using the country's official name. "We welcome strong ties with all, the US, China, Australia, Indonesia and … [other] Asean countries, we are not going to say we are taking anyone's side."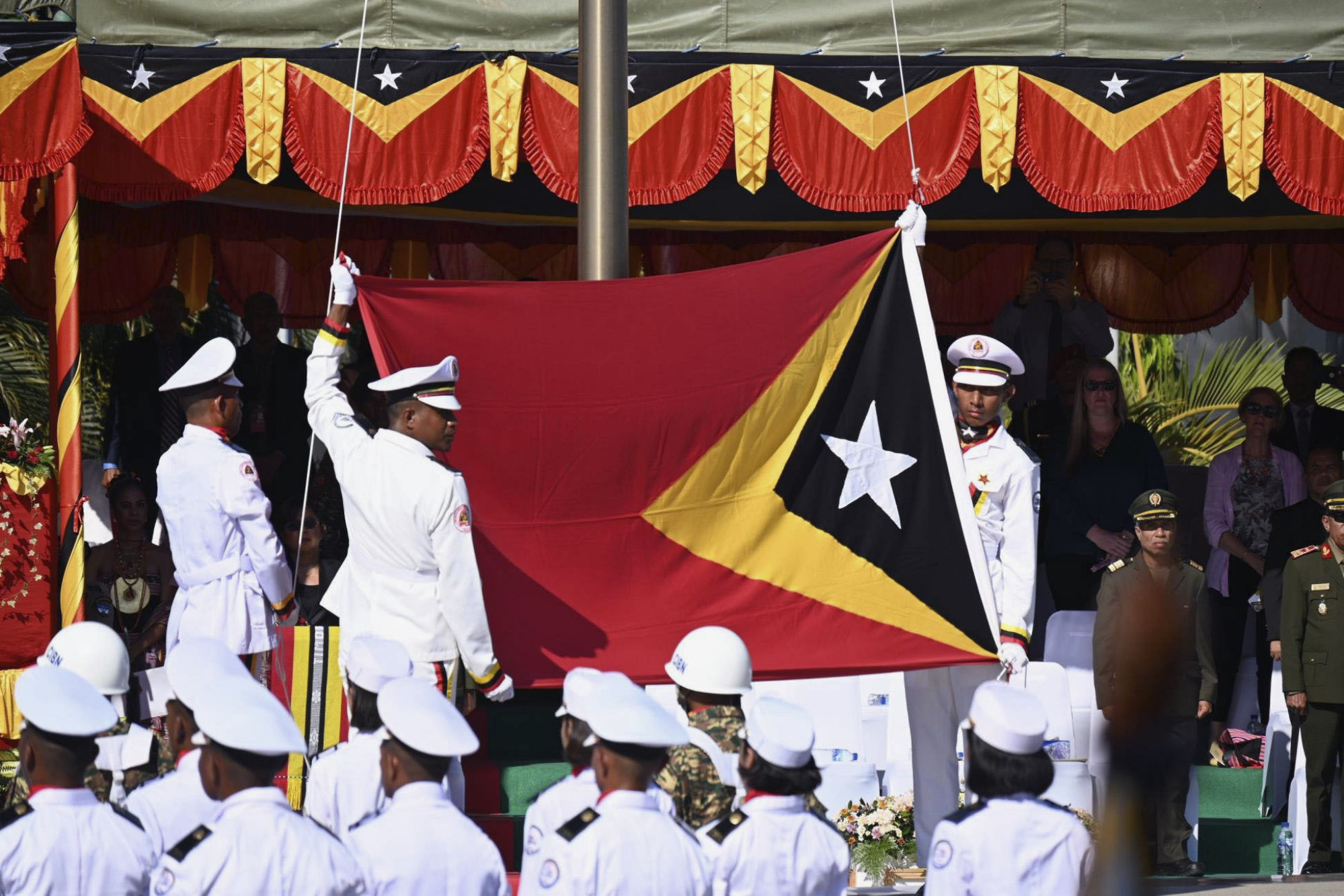 Speaking via telephone from Dili, East Timor's capital, Ramos-Horta said he would do his best to keep his country out of the headlines, amid an escalating battle for influence in the region.
"We are not saying one country or one side is more important than the other. We want good ties with our neighbours. Asean countries, Japan, South Korea, Australia, New Zealand," he said. "They are all important to us."
"In the past, the analysts used to say I was too close to the US, too close to Australia, nowadays they say I am too close to China. It is always changing what people say about me."
Ramos-Horta previously served as East Timor's president from 2007 to 2012 and was the country's foreign minister before that. He returned to frontline politics at the request of his allies amid internal political turmoil.
'An extraordinary vision'
The views he expressed on China in his interview with This Week In Asia on April 23 were consistent with these past remarks.
Anthony Nelson, vice-president of the East Asia and Pacific practice at business consultancy Albright Stonebridge Group, said it was unsurprising to hear Ramos-Horta say he wanted to strengthen bilateral ties with China.
He said China was well suited to help East Timor with its significant economic and development needs – especially after many Western and Japanese-led projects had stalled – while Beijing would benefit from expanding its influence in the region.
"Western countries like Australia and the US have belatedly realised that their focus on security issues at the expense of economic ties has not met the needs of partners in the Pacific," Nelson said.
"Ramos-Horta's hope is that China's desire to build its influence in the region will drive it to commit to development projects significant enough for Timor-Leste to break the cycle of dependence on aid."
Charles Dunst, an associate at the Washington-based Asia Group strategic advisory firm, agreed that the West had not offered enough financial support to East Timor, noting that the president's comments were "not a full-throated endorsement of China" but seemed instead to be "purely practical".
Ramos-Horta would likely try "playing the two sides off one another to extract more benefits from both," he said, noting that such a balancing act would require careful diplomacy and could become increasingly difficult if US-China relations continue to sour.
Dunst said he expected Australia to respond to Dili's overtures to Beijing by sending senior officials to East Timor or increasing development assistance, as it had when other nations in the region moved closer to China.
Parker Novak, a US-based foreign policy and government relations specialist with an interest in Southeast Asia and Pacific affairs, said East Timor was capable of balancing its relations with the West and China, but added that tilting "too far" towards one side may put it in a vulnerable position.
Additional reporting by Reuters