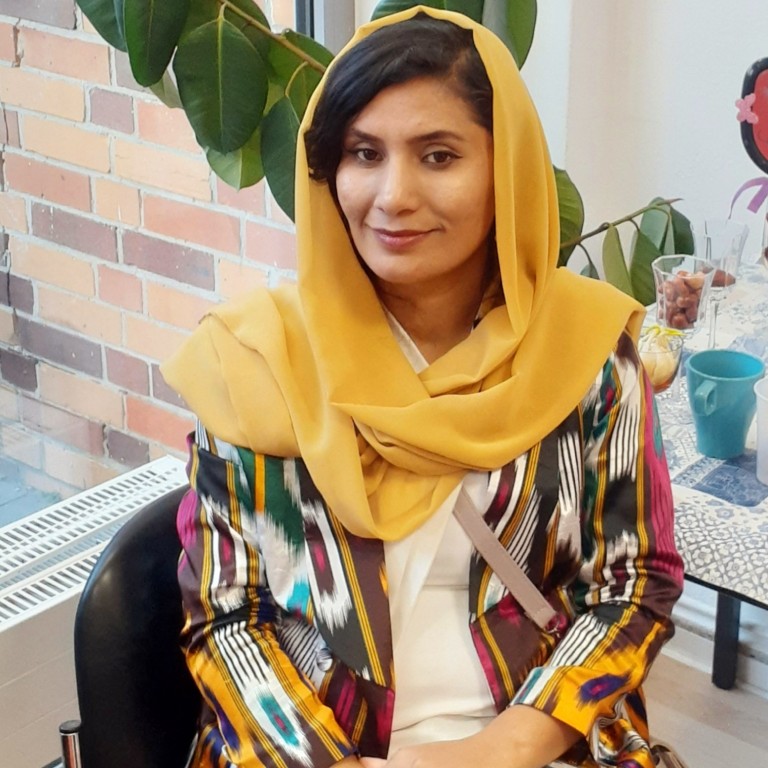 How an Afghan woman who fled the Taliban is fighting for others like her
Rights activist Sara Seerat's life was upended when the Taliban took over, leaving her constantly worried about other women living under the regime
After months in hiding and a stressful trip via Pakistan, Seerat now lives in Berlin and aims to help women everywhere, including in Ukraine
Almost as soon as the Taliban seized power last August, Sara Seerat lost her job and her bank account was frozen. She'd been an adviser to the Afghan High Council for Women, which was then under the Ministry for Women's Affairs – but that life was upended overnight.
After the militant group took over, Seerat, an advocate for women's rights and female journalists, was interrogated. One of her brothers and two cousins were also detained after a September protest calling for the protection of women's rights.
Seerat, 27, saw no other option but to leave
Afghanistan
, joining thousands of others in the same situation.
"I was sitting in my office when I heard that the Taliban were entering Kabul. I just had time to grab my laptop and some papers, and had to leave everything else behind," she recalled. "I was working with women and for women, but now that office doesn't exist and everything has been disrupted."
With her parents and siblings, she moved from her home province to the capital Kabul, where they stayed while looking for solutions.
"I was on the evacuation list for the United States. But it was just me and not my family. How would I dare to leave them behind? I couldn't do that, so I started searching around for other places where I could take my family with me," she said.
So Seerat remained in hiding. It was not until late last year that the opportunity to leave for
Germany
and take her family with her emerged, with the support of a non-profit. She later received a humanitarian visa for Germany, where she now lives.
'People can no longer live their lives'
This Week In Asia spoke to Seerat about two months after the fall of Kabul, and recently interviewed her again after she arrived in Europe.
She is homesick. "There are so many things that I miss about Afghanistan," Seerat said.
As she spoke about her hometown in Kapisa – about 80km from Kabul – her memories returned to lush river banks, where she and her friends would gather for picnics.
Before the Taliban, her days were abuzz with activity, split among meetings, lectures, and social gatherings.
"I used to be very busy and sociable. But I am no longer like that," she said. Those days are gone.
"People can no longer live their lives. There is so much tension, checkpoints, and suspicious interrogations by the Taliban."
Yet her own arduous journey has only strengthened her resolve to fight for the rights of women in her home country and around the world.
Seerat still carries the tension of her last few weeks in Kabul, when she could hardly leave the house, fearing death.
"Those were very scary days. I was hiding and trying to help other women. Everyone was afraid for their lives," she said.
The long days of dread stretched through to the end of February, when she and one of her brothers were finally able to board a plane for Pakistan. Their parents and another brother had already left ahead of them.
But the fear persisted.
"I was worried that somebody would be on the way, trying to harm us. Who knows? I was really afraid," she recalled. "From Kabul to Islamabad I kept telling myself that I was going to Germany."
She was already thinking about how she could give back to her new country and "also how I can help my people, especially women".
Seerat and her brother would have to spend 14 days in Pakistan, only able to leave in early March to travel to a camp, where other Afghans were also received, in Germany's northwest city of Hanover. They then stayed there for two weeks before finally reuniting with the rest of their family in Berlin.
She recalled the 250km (150 miles) bus ride from Hanover to Berlin clouded by gloomy skies, rain pelting the windows.
The contrast between her home country and Germany could hardly be greater, Seerat said, observing the structural differences between the two nations.
"When I look at the facilities here, I wonder, what did we do wrong? Why didn't our leaders provide these things for us?"
But she finally felt peace.
"I knew that I had a long journey to go, before being able to settle down and learn everything. Just imagine someone who is born again – that's how I felt," she said. "I told myself that this will be my permanent home. For the first time, I know what safety looks like. I finally have some peace of mind."
Now, her greatest wish is for the same thing to happen to people in her homeland.
A voice for women
Seerat has spent the last few weeks looking after her parents, while writing about her experience, which she hopes will become a book.
"I am very excited to be thinking about my future. I want to learn German so I can pursue further education. Here, you can plan and set your goals," she said.
She recently earned a six-month fellowship focused on women's rights and is starting German language classes this month.
"Because I have this scholarship I feel more responsibility to be a voice for women in Afghanistan and from elsewhere," she said. "I want to be a voice for women who go through similar situations, like the women who are being affected by the military aggression in
Ukraine
."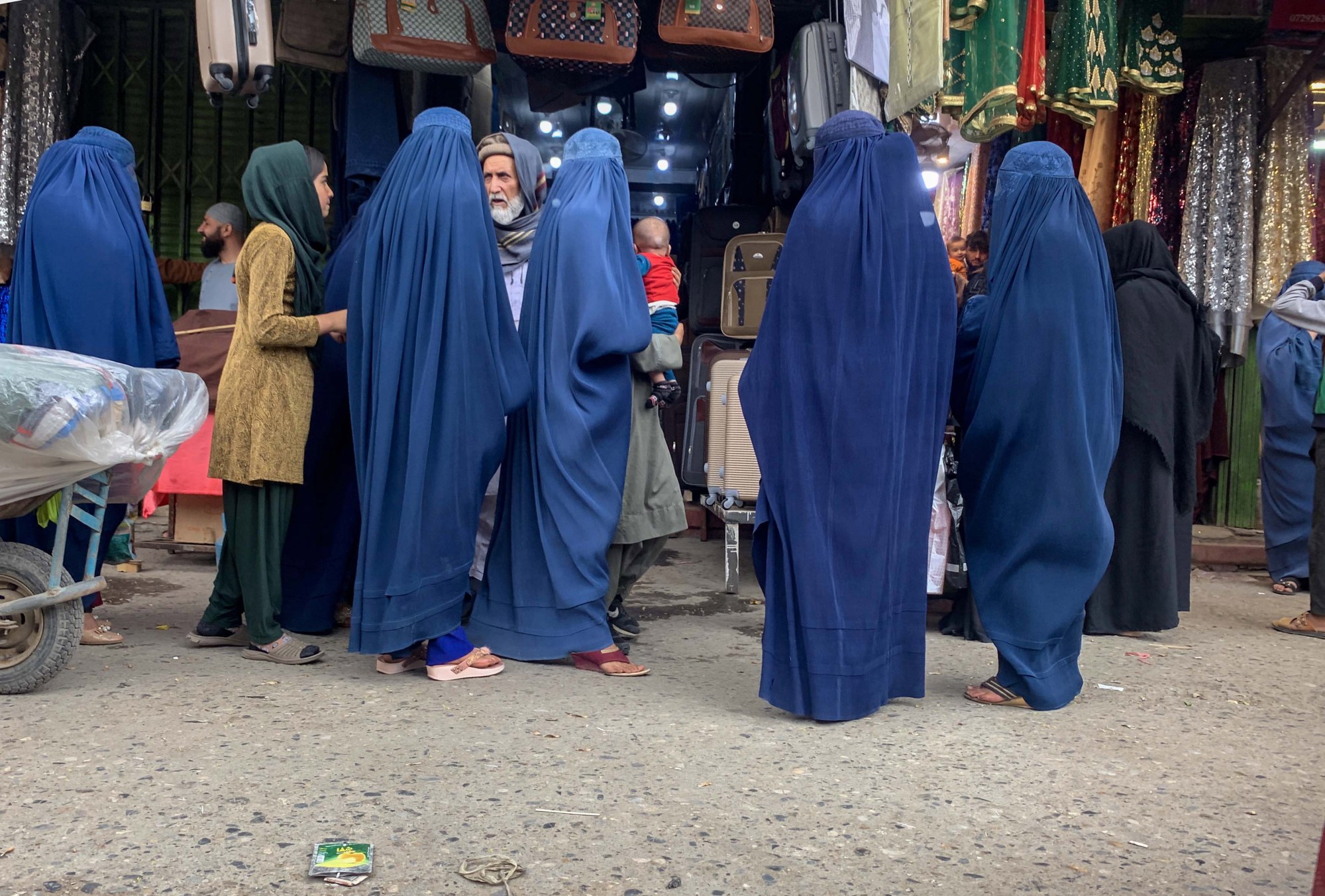 Even as her prospects brighten, Seerat continues to worry about relatives still waiting for their documents to be processed so they can leave Afghanistan.
She received the news that the family home was searched by the Taliban in March and she knows that many of her friends – mostly journalists and advocates – still face threats.
"It's very difficult for me to hear these things, because I went through the same. While I was there, I was receiving threatening calls and facing other attacks," she said. "I had friends with a great sense of humour, very engaged, but now they have lost that enthusiasm."
They no longer have hope, she said.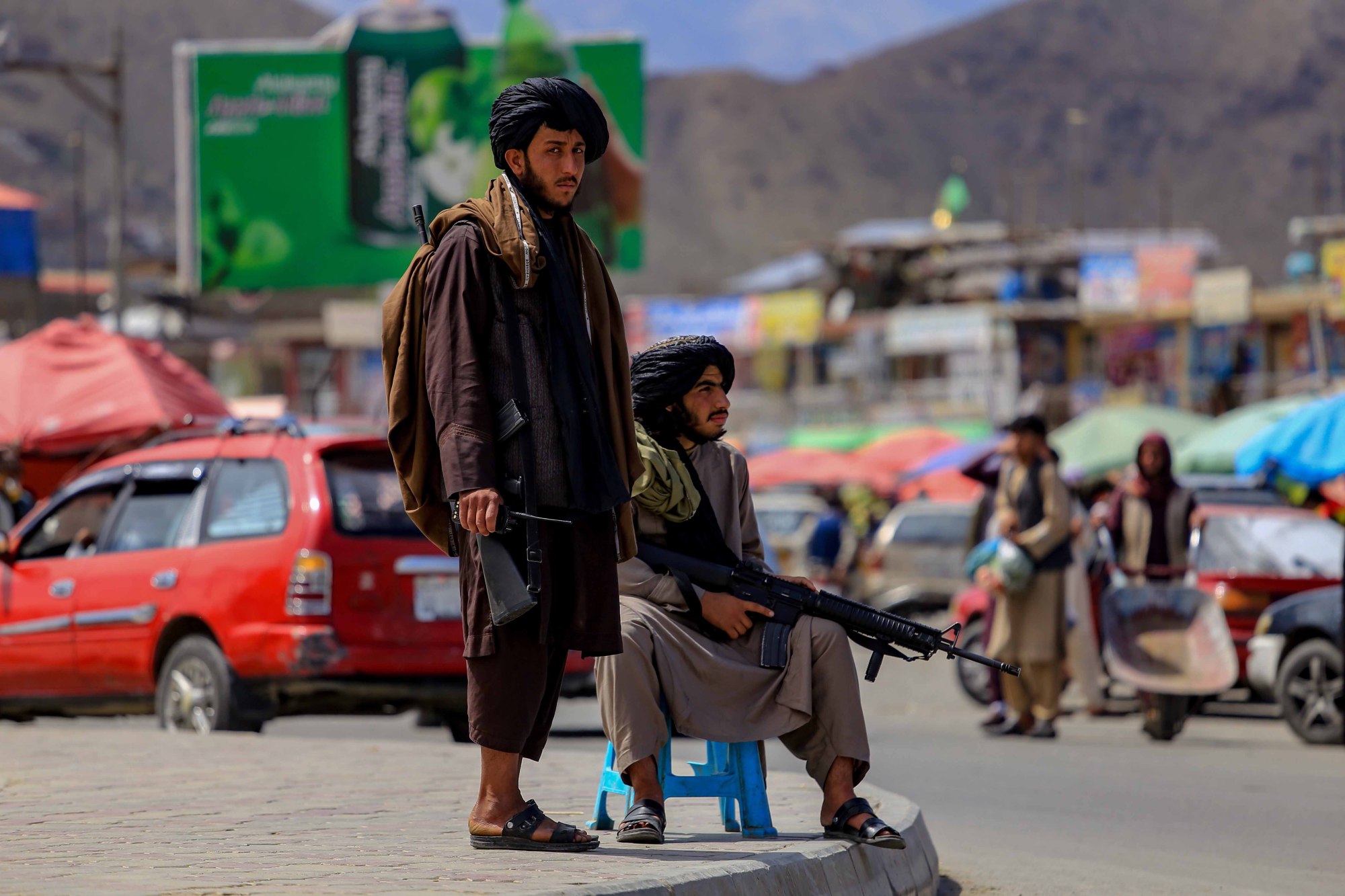 After US troops withdrew from Afghanistan and the Taliban swept to power last summer, the group pledged to respect women's right to education and work in accordance with Islamic law.
Instead, further restrictions were introduced. Advocates fear that such changes may represent an irrevocable return to the repressive ruling style of the Taliban that took place between 1996 and 2001.
In recent weeks, Taliban authorities have issued decrees requiring women to cover their faces except for their eyes, including TV female journalists. Women have been told they should not leave their homes without "a valid reason", and men can be punished if their female relatives do not follow the rules.
The Taliban has also banned Afghan girls from attending classes after the sixth grade, which basically means no secondary school education.
Restrictions on women further escalate
Sarah Knibbs, deputy regional director of UN Women Asia and the Pacific – the United Nations organisation dedicated to gender equality – described the latest directives as a "further escalation of restrictions on women and girls".
She called on the Taliban to immediately restore women and girls' freedom of movement and their right to work and be educated, including at university. "Where women's rights are constrained, everyone is diminished," she said.
"As the world turns its attention to the conflict in Ukraine, the international community must not forget Afghanistan," Knibbs added. Action must be taken to ensure women's rights are non-negotiable, she said.
Back in Germany, Seerat cannot hide her frustration.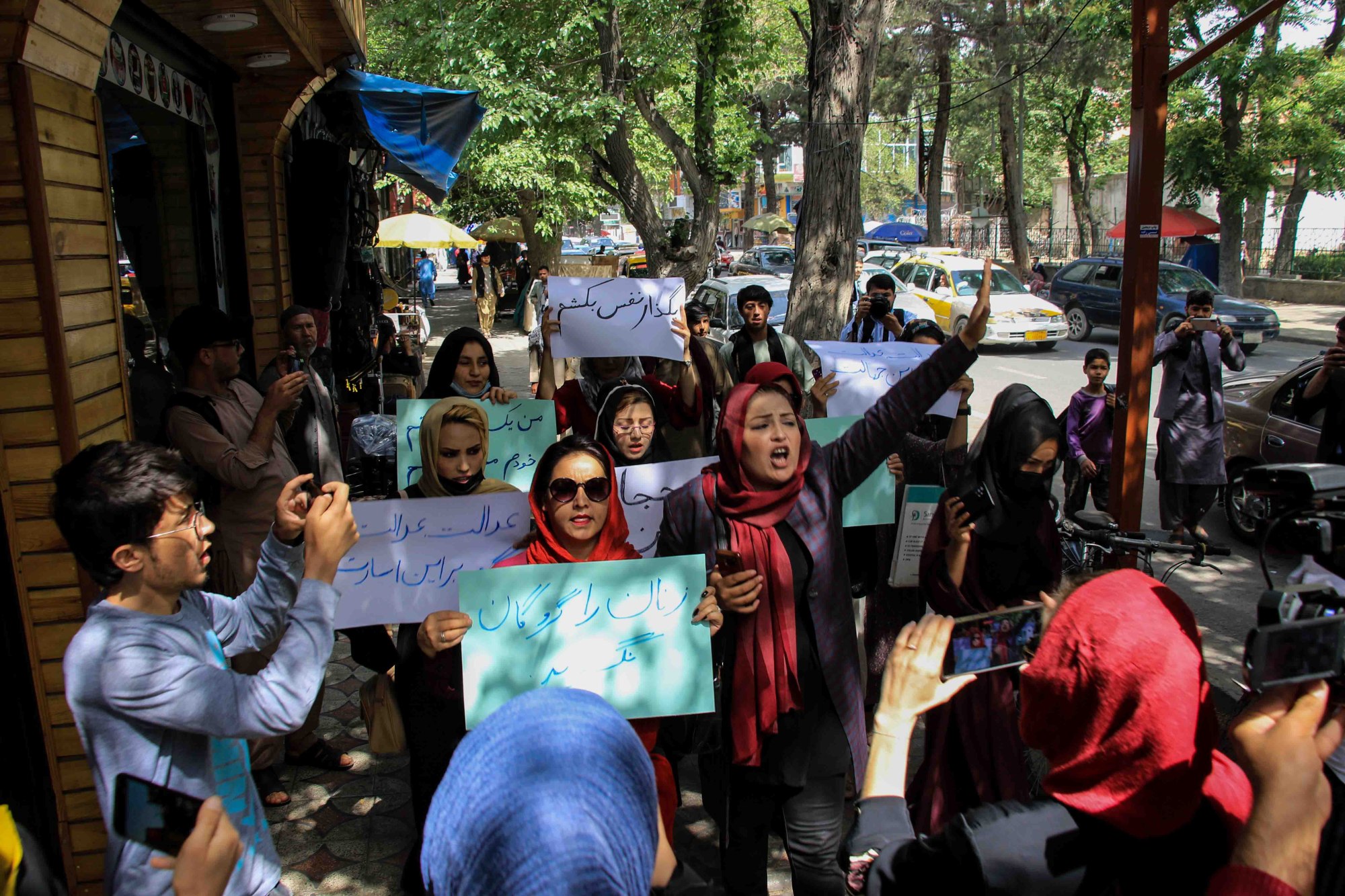 "It's very saddening to see that every day there are more restrictions on women. If they could, they would even restrict the air we breathe," she said. "I feel these restrictions as if I was there. It really affects me. And I keep thinking what else I can do."
She urged the international community to amplify the voices of Afghan women.
"We are a small group of people who left Afghanistan. But there are millions who need our help. The Taliban will not listen to us. There has to be pressure so they agree to give back basic human rights," she said.
Seerat also criticised the fact that some governments decided to initiate dialogue with the Taliban. "They should not be recognising the Taliban or trying to work with them," she insisted.
While she is grateful to be given the chance to live in Germany, she yearns for the day she can return home.
"I am a new generation. My values and goals are not compatible with the Taliban," she said. "My dream is to return to Afghanistan when I am truly accepted to live there."