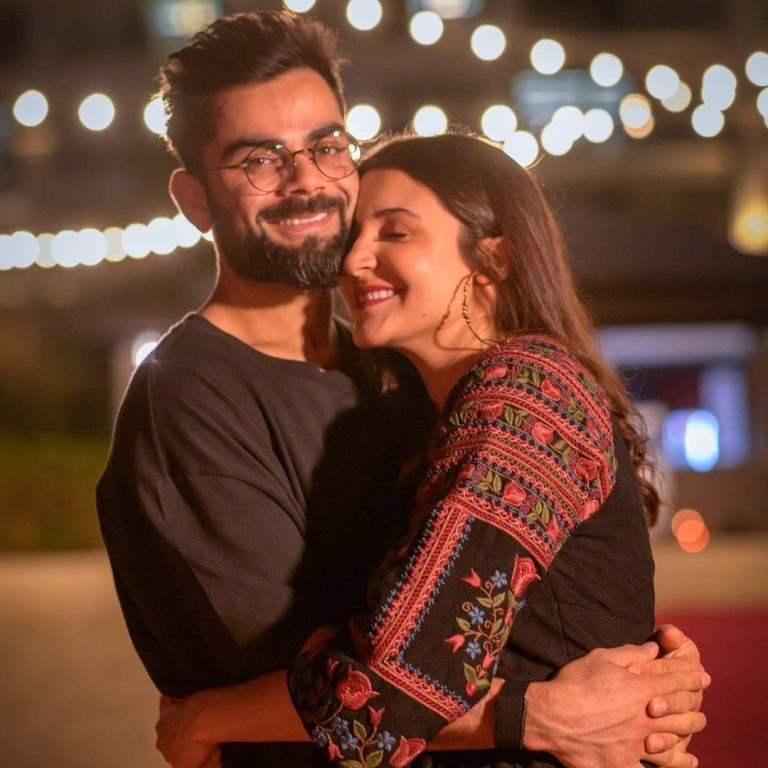 Why Virat Kohli, Anushka Sharma, Genelia D'Souza and other Indian A-listers are endorsing plant-based meat
Celebrity endorsements are helping to boost the popularity of India's plant-based protein industry
Faux meats are especially popular with the country's swathe of younger consumers with higher disposable incomes
With cricket star Virat Kohli and actor Anushka Sharma becoming the faces endorsing plant-based meats, their profile is getting a boost in India.
In a nation where up to 77 per cent of Indians are non-vegetarians, with nearly half of its 1.3 billion population consuming non-vegetarian meals at least once a week, celebrities are bankrolling some brands, seeing a future in shifting consumption patterns.
Despite their comparatively higher cost – often they are twice as expensive as meat, and 1.4 times higher than processed meats – brands report steady growth. Proponents credit its popularity to a few reasons: One, to avoid animal cruelty, a desire among more people to reduce their carbon footprint, and thirdly, health benefits because plant-based meats have lower antibiotic residues.
Virat and Anushka are also investors and brand ambassadors for Blue Tribe Foods, which manufactures plant-based nuggets, sausages, momos and burger patties. Other players include Imagine Meats, founded by Bollywood actor couple Riteish Deshmukh and Genelia after they discovered plant-based substitutes in the United States, which has partnered with a US company to offer plant-based versions of biryani, kebabs and curries.
Blue Tribe's Chief Commercial Officer, Sohil Wazir said: "We're seeing a good response from the market since we began about one and a half years ago. The category is still nascent, but is seeing demand from consumers between the ages of 21 and 44, mainly from the large metro cities. Top end hotel chains and gourmet food stores are the top channels for us currently".
Joining the newcomers are stalwarts who have added to their faux meat to their product lines. Ahimsa Foods, founded in 2008 by Yasmin Ahmad Jadwani, an animal activist, now offers plant-based products under the brand name "Veggie Champ" in 2020, while Mumbai-based Evo Foods introduced a vegan egg made with chickpeas, green gram and peas earlier this year.
Faux-meat: the "sunrise sector"
Since 2017, Udaipur-based GoodDot Enterprises, which offers wraps, meals and kebabs, reports steady growth in demand for its meat alternatives. "From the sales of our products in the interior of most parts of India, including small towns and villages, we have realised that the latent need for plant-based meat is extremely high in India. We have been growing at almost 100 per cent year on year," says Co founder and CEO Abhishek Sinha of GoodDot.
In fact, Good Food Institute (GFI), a non-profit dedicated to growing the ecosystem around smart protein worldwide, works with around 50 home-grown Indian start-ups creating alternatives to animal-derived meat, eggs and dairy through GFI India. Its managing director, Varun Deshpande said it has as many as 80 supporting companies from R&D experts, technical consultants, ingredient suppliers, equipment manufacturers to licensing and regulatory advisers.
Calling the plant-based food industry "a sunrise sector in India" that is steadily growing, he added: "It's safe to say that 2021 was smart protein's breakout year in India, with a number of start-ups launching, securing funding, and putting innovative products on the market last year."
The global market for alternative plant-based protein is estimated to reach US$290 billion by 2035, according to a
report
by BCG (Boston Consulting Group), and in India, it is predicted to reach about US$47 million by 2026.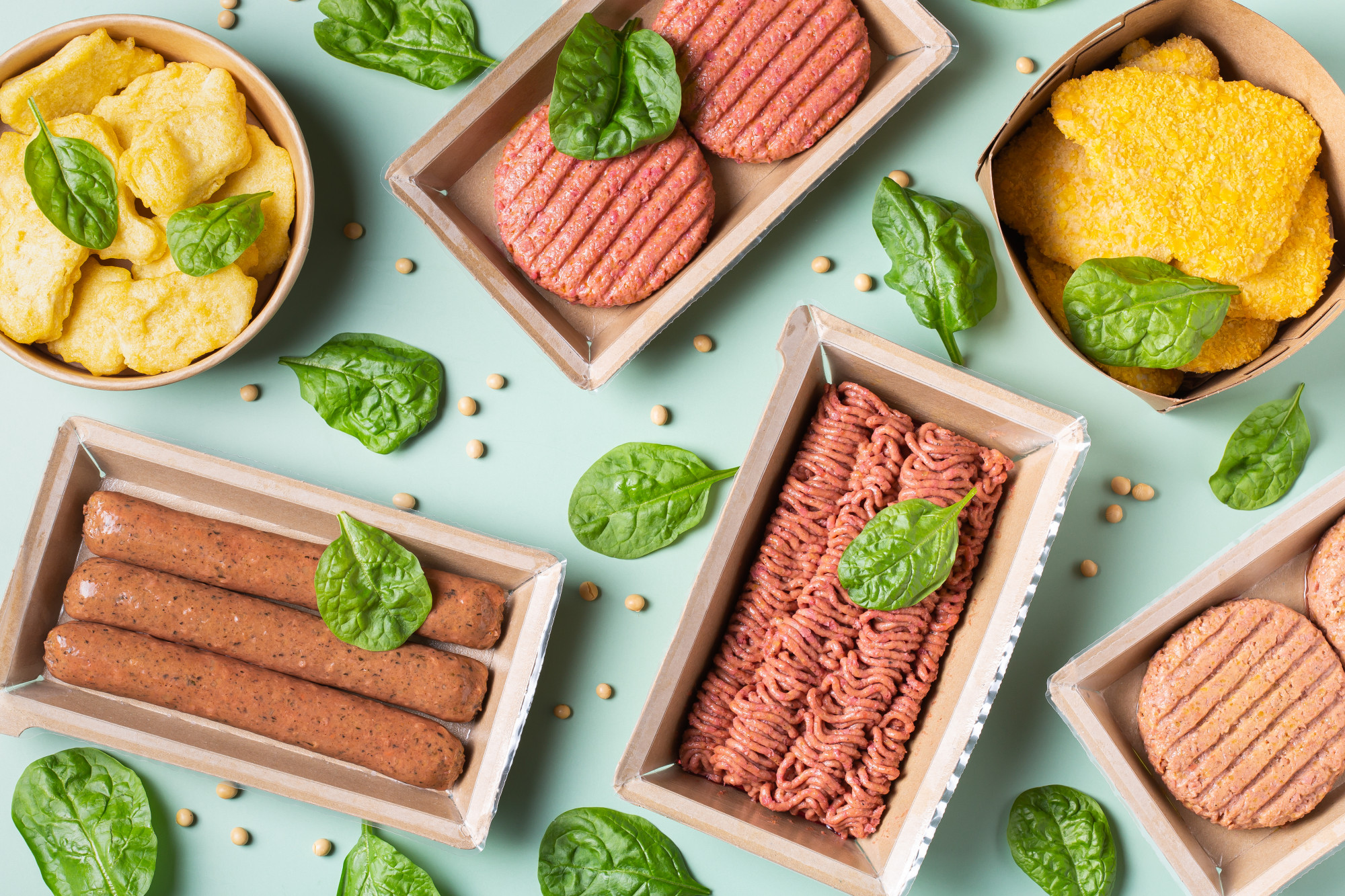 Multinational food corporations eyeing India's consumer potential have already staked their claim in India; among them, Tyson Foods, Nestle and Unilever. In fact, Domino's Pizza launched its "Unthinkable Pizza" in 2020 – a faux-chicken pizza with toppings made of plant-based proteins.
In India, where carbohydrates like rotis and rice form the focus of meals, protein deficiencies are widespread. In May 2021, the US Department of Agriculture published a
report
which called India a "burgeoning market for plant based meat substitutes with a large vegetarian population and greater demand for healthy foods".
"Indians have a long history of consuming soybeans, jackfruit, dairy, and pulses for protein. However, this is still not sufficient as 80 per cent of the population is protein deficient, and 93 per cent is unaware of their daily protein intake requirement," said the report.
Sanjay Sethi, executive director of the Plant-based Foods Industry Association notes that plant-based meat can help cater to India's exponentially growing appetite for meat, as "plant-based foods can help meet this mammoth demand by producing more from less, while establishing food security and doubling farmers income".
With dairy and meat consumption accounting for nearly
57 per cent of carbon emissions
, and alternative foods require less land, water and energy to produce, he added: "The future of the plant-based foods industry lies in its ability to evolve according to consumers. The Ministry of Food Processing Industries, APEDA and FSSAI have shown tremendous positive energy to grow this nascent but promising sector."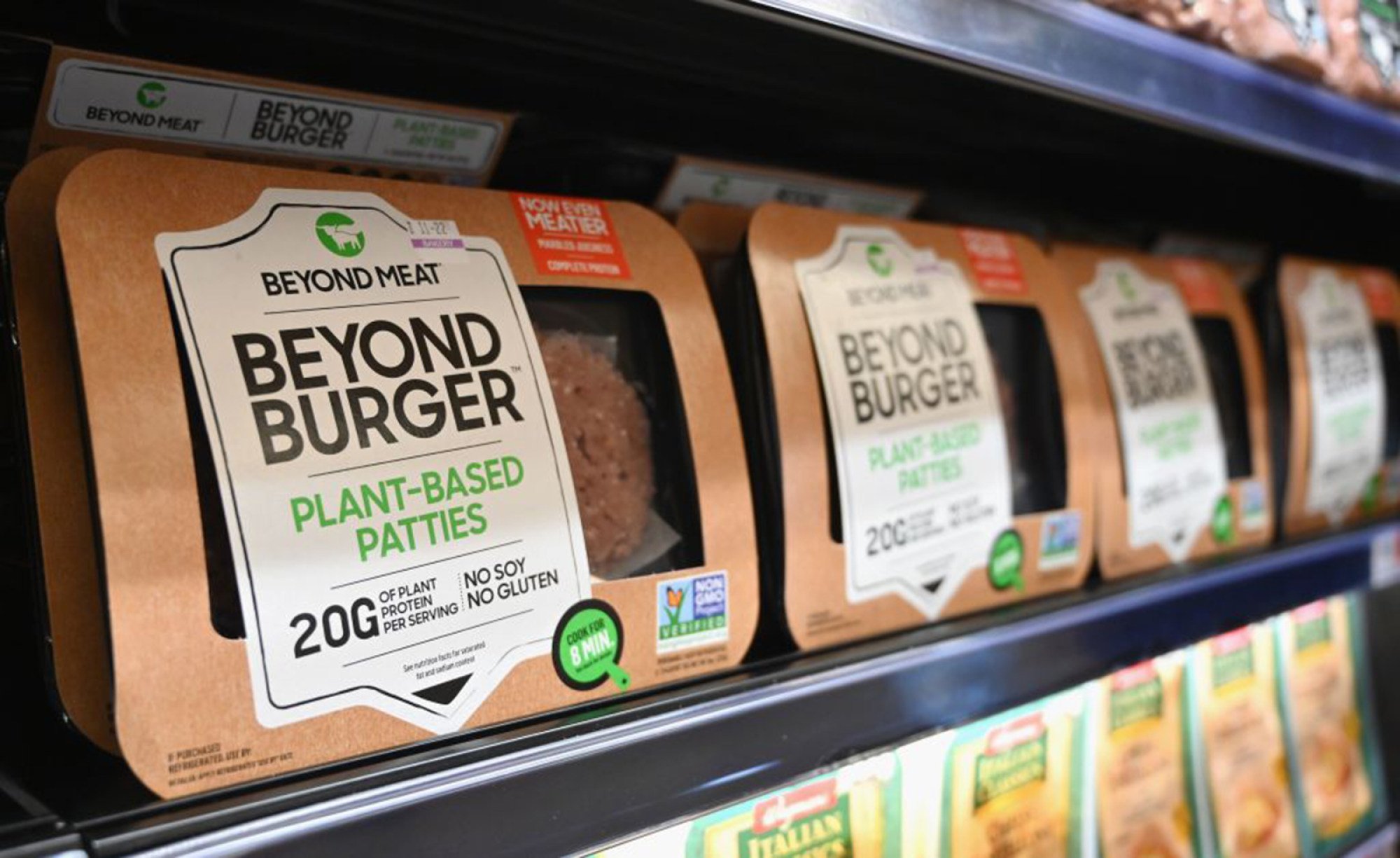 Demand led by India's younger, health conscious consumers
Though the country has always had options with tofu, soya chunks, cottage cheese and mushrooms, newer offerings have Instagramable appeal and also can be incorporated easily into Indian diets.
The image appeals to India's younger, well-heeled consumers, who have a high disposable income, are increasingly conscious about how their diets impact the planet. They've also become more health conscious since the Covid-19 pandemic, with a focus on fitness and diets raising demand for alternative protein options.
Even so, critics point to reasons that smart protein options may not live up to their hype, beginning with their taste.
Faux meat is manufactured using technological processes that isolate vegetable protein from legumes, peas, beans etc, to transform them into a fibrous structure that simulates meat in texture and taste. Beet, fat and binding agents are also used to aid the simulation for sausage meats.
Many meat eaters do not feel that this taste compares to the real deal.
Among them, Raman Kumar, a Delhi-based engineer, said he felt only minced meat options came close. "I feel it tastes almost the same but since meat is so readily available, I haven't made a switch yet. That's why I would rather eat vegetarian food or real meat once in a while than these substitutes."
Cost is another reason. Charu Krishna, a software employee in Bangalore, reckons their prices are prohibitive. "Plant based meat is super expensive and I don't know if I want to spend that much," he said.
What's more, their health benefits may be overrated. Despite their high fibre and protein content, most options are highly processed and contain high sodium levels, and need a lot of oil during preparation.
Indeed, many experts believe plant-based meat may not be more sustainable, compared to sustainably farmed chicken or fish or legumes. In India the complexity in mock meats is further enhanced by the diversity of local cuisines from kebabs to chicken Chettinad and products having to fill this space.