Law
Get more with myNEWS
A personalised news feed of stories that matter to you
Learn more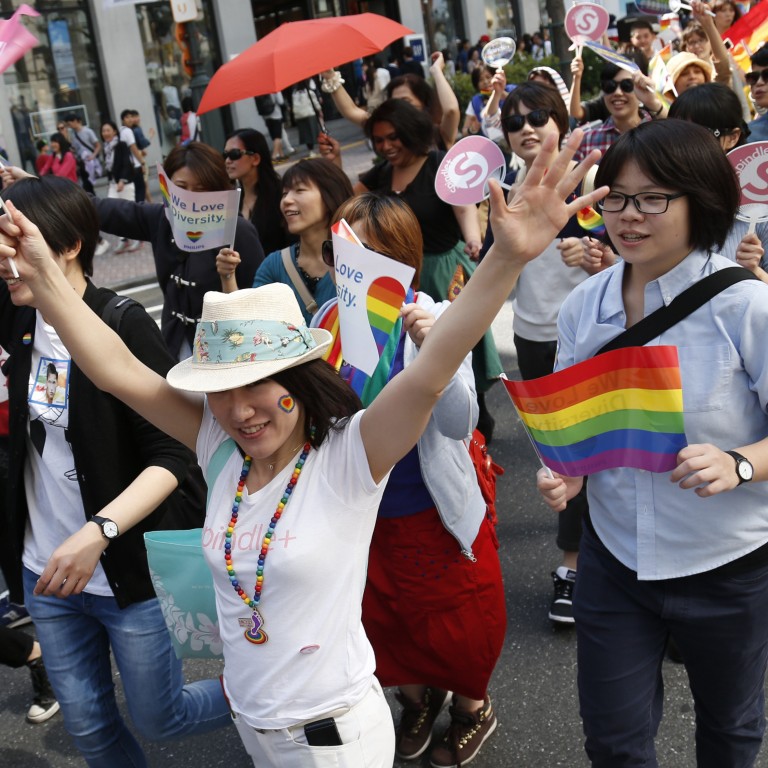 As Japan court ruling nears, LGBT groups hope for new milestone in fight for equality
A year after a Sapporo court found the national government's failure to recognise same-sex marriages was unconstitutional, a court in Osaka is set to rule in a similar case
While similar verdict will boost Japan's equality campaign, activists say there's a way to go until LGBT couples are afforded identical rights on tax, housing and social security
For Japan's LGBT community, March 17, 2021, remains a red-letter day. That was when a Sapporo district court ruled that the national government's failure to recognise same-sex marriages was a breach of the constitution.
While the court rejected the plaintiffs' request for compensation of 1 million yen (US$7,500) per person for being denied the same rights as heterosexuals, the ruling is still regarded as a breakthrough.
Activists hope that June 20 will be a new milestone, as a court in Osaka is set to rule in a similar case demanding equality for residents of Japan, the only G7 member that has yet to legally recognise same-sex marriages.
A repeat of that verdict would give further impetus to the equality campaign, and there is a sense in Japan the tide has turned, although others caution there is still some way to go in a nation that remains conservative in many of its attitudes.
"Although terms such as 'homosexuality' and 'LGBT' are gradually becoming more commonplace, there is still discrimination and prejudice that prevents people from coming out as sexual minorities," said Tomoya Hosoda, who in March 2017 became the first transgender man to be elected to office when he won a seat in the city council of Iruma in Saitama Prefecture.
"I feel it is significant that society hasn't yet been made aware of the extent of suffering that sexual minorities go through," Hosoda said. "I also believe many people are being given incorrect information by those who resist change, when they're told that giving equal rights to minorities will make the birth rate decline, and so on."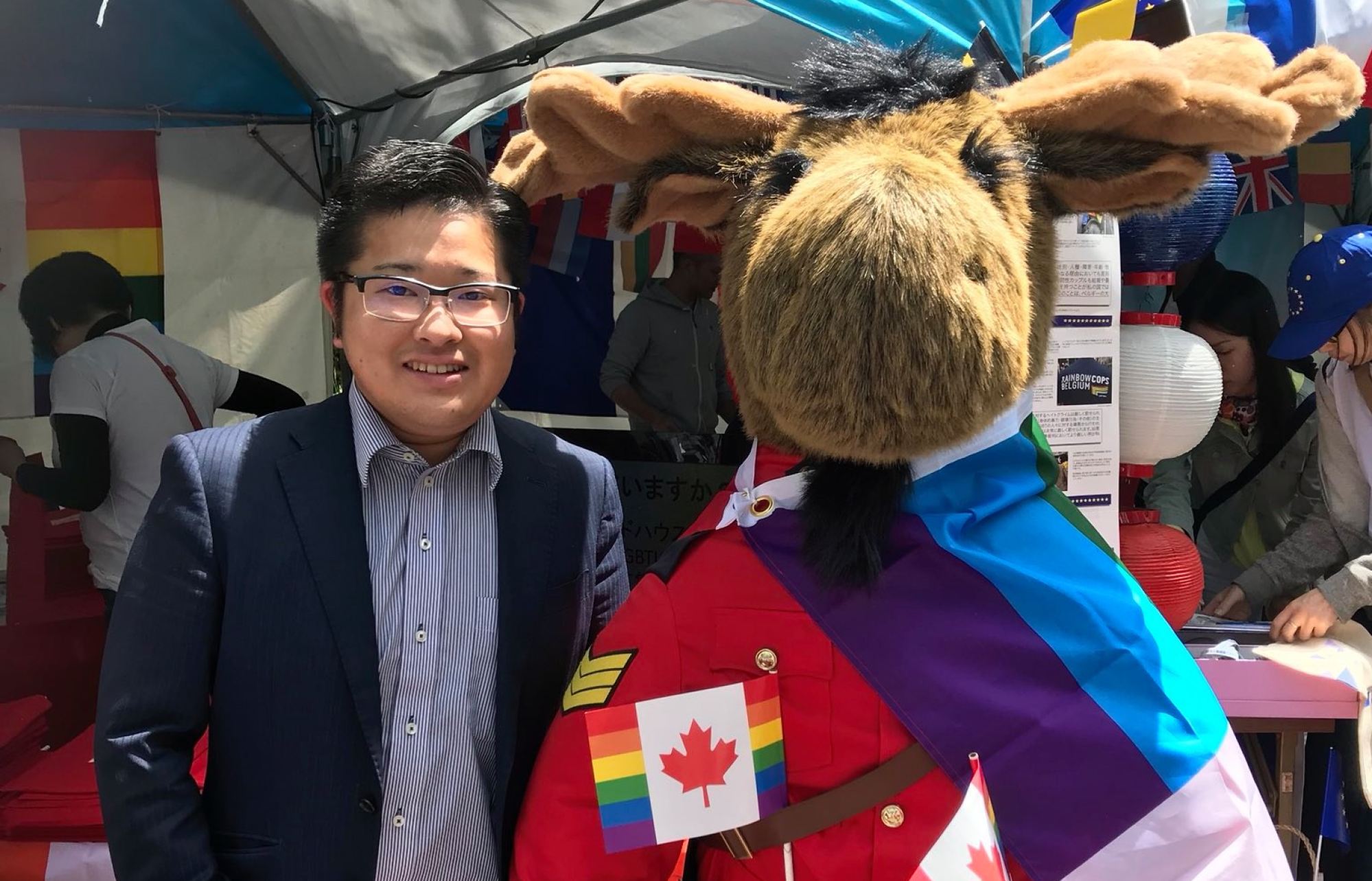 Hosoda, 30, who underwent sexual reassignment surgery in 2014, emphasised in his election campaign that he wanted to increase public acceptance of all forms of diversity in Japanese society.
While 210 municipalities and eight prefectures across the country have adopted some form of a partnership certification system, Hosoda believes the benefits are inadequate.
"This is a system that operates at the municipal level, isn't legally binding and doesn't allow people to be registered as a couple in the family register," he said. "There are significant differences from a marriage between a heterosexual couple, such as not being able to receive a spousal exemption for income tax purposes."
Municipal rules also do not require landlords or hospitals to treat same-sex couples the same as heterosexual couples, or permit a person to inherit the estate or property of a deceased partner, or give them the right to attend the funeral of a deceased partner without the permission of that person's family.
Hosoda says until same-sex couples are afforded identical rights by law on issues such as tax, housing, social security and others, the issue would not have been truly addressed.
Kumi Matsumoto, a campaigner with Rainbow Family, an advocacy group for sexual minority families who are raising children, points out there are no anti-discrimination laws to protect LGBT members of society.
"This cannot be right," she said. "Not permitting same-sex couples to be legally recognised as married is completely discriminatory. Being able to get married and to have children has to be a fundamental right for all human beings."
Matsumoto says even though more local governments are introducing partnership systems, they have no legal standing. "So the situation for LGBT people effectively remains the same."
Keys of power
The primary reason most Japanese rights campaigners give for the glacial pace of change is that an older generation of deeply conservative men tend to control Japan's political world, from the smallest village councils all the way up to the national Diet.
Public opinion polls have in recent years tracked the growing acceptance of same-sex marriage in the general public, with 24 per cent of people replying they were in favour of legislation on the issue in 2013. Two years later, that figure had climbed to 30 per cent and in 2014 another poll put the number above 42 per cent, although 52.4 per cent of people were opposed.
By 2019, 64.8 per cent of the public supported same-sex marriages and 30 per cent were opposed, while a poll by the Mainichi Shimbun in March 2021 found that 65 per cent of people supported same-sex marriage.
Significantly, that figure soared to 86 per cent among the 18-29 demographic, indicating that opposition was strongest among the older generations.
Urban populations are also more open to same-sex marriages, with a survey published in March by the Tokyo Metropolitan Government showing 65 per cent of residents favour a partnership system.
The city has acted on that feedback and on Wednesday enacted a bill to introduce a system that recognises same-sex partnerships as equivalent to those between heterosexual couples.
It will guarantee them equal access to housing, as well as to a partner who is being treated in a hospital. Certificates issues to same-sex couples will also include the names of children within the partnership.
Home to 14 million people, Tokyo is the ninth of Japan's 47 prefectures to introduce changes, with the revised ordinance going into force on November 1.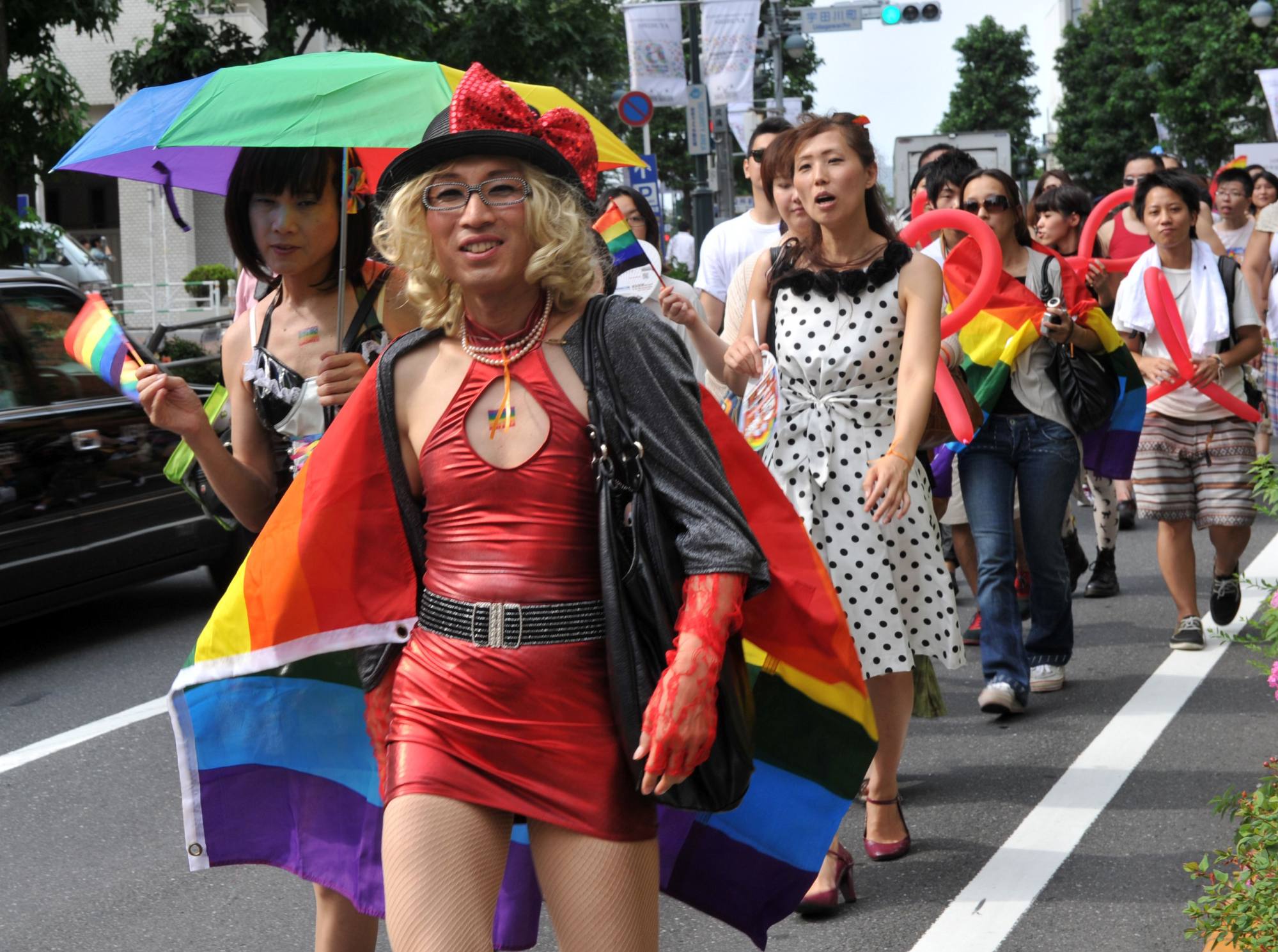 Alexander Dmitrenko, a partner in the Tokyo office of the Ashurst multinational law firm and a founder member of the Lawyers for LGBT Alliance Network, agrees that work remains to be done but insists that "positive things are happening and we are moving in the right direction".
"There has been progress at the municipal and prefectural level in support for same-sex marriage rights, with about half of Japan now having some sort of partnership system," he said, adding that those local governments have "gone as far as they can and now we need progress at the national level".
Dmitrenko is optimistic that this is also beginning to happen. In the election in September for head of the ruling Liberal Democratic Party and, at the same time, the post of prime minister, two of the four candidates – Seiko Noda and Taro Kono – expressed their support for same-sex marriages.
Fumio Kishida won the leadership vote after having ducked the question during the campaign, although he also did not come out unequivocally against legally recognising same-sex marriages. To Dmitrenko, that is another step in the right direction.
"We need to work to build consensus," he said. "Nothing happens in Japan without consensus and we are engaging with younger, junior members of the LDP and many of them are very supportive of same-sex marriage. When Kono expressed his support, that was a milestone because five years ago, the issue of marriage equality would not even have come up."
Dmitrenko has been instrumental in signing up more than 130 major corporations in Japan to a paper on marriage equality, a development that promotes discussion of the issue and the hurdles that need to be overcome, as well as assisting in building the all-important consensus in society.
The fight for equal rights must also be pushed in parallel through Japan's legal system, Dmitrenko said.
"The Sapporo ruling was really important," he said. "The court cannot change the law but it stated that the equality provisions in the constitution are being denied to lesbian and gay couples as they do not have the same rights under the law."