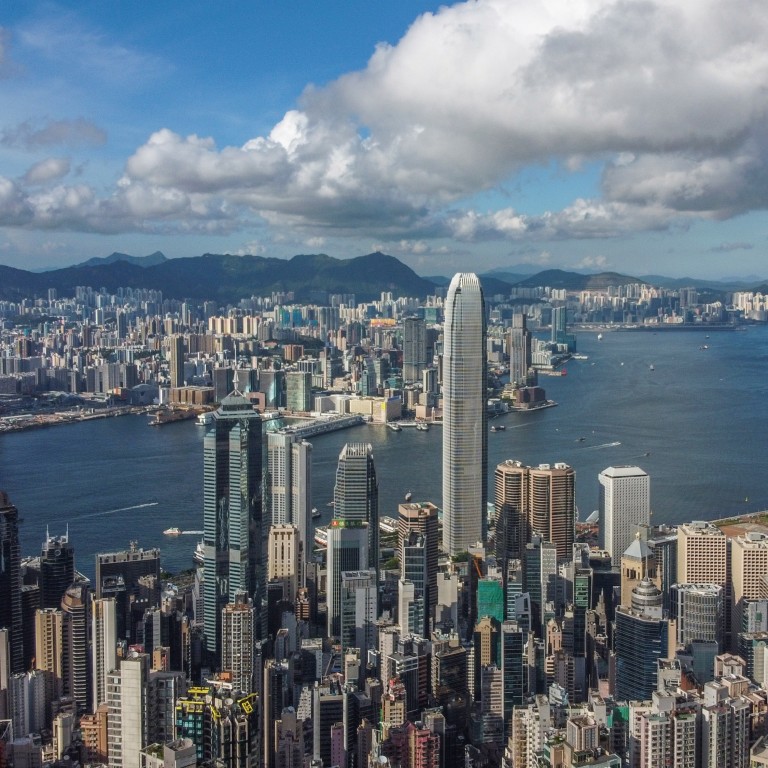 Hong Kong's Asian expats still see city as a 'land of opportunities'
As Hong Kong marks 25 years since its return to Chinese sovereignty, expats from Singapore, Malaysia and Thailand share why they remain confident in its future
From the Greater Bay Area plan to Hong Kong's support of entrepreneurs, they say there's still plenty to love – except the Covid-19 restrictions
Several years of political turmoil and the pandemic have sparked an exodus from Hong Kong as it marks the 25th anniversary of its return to Chinese sovereignty. But how do foreigners in the city view it? For many, the lure of economic opportunities trumps any fears over shrinking political space – even if Covid restrictions remain a major turn-off.
Before Gary Lim Boon Yew arrived in
Hong Kong
in 2002, the Singaporean's initial impressions were gleaned from films and television shows of the 1990s.
A favourite was A Kindred Spirit, a television drama series that aired on TVB Jade from 1995 to 1999. From watching the series, he thought large families in Hong Kong lived in "relatively big apartments".
"Of course this was not really true of the actual situation when I got to Hong Kong," said Lim, 47, an independent advisory director of A. Plus International Corporation, a subsidiary of a company listed on the Hong Kong stock exchange.
"Canto-pop was big and my favourite singer and band was and still is Jacky Cheung and Beyond," he said of the veteran singer and influential band.
Lim recalled that Hong Kong "came across as a very vibrant city" in those early years where "we would work all day and be out in Lan Kwai Fong until 2am to 3am and still be at our desks by 9am."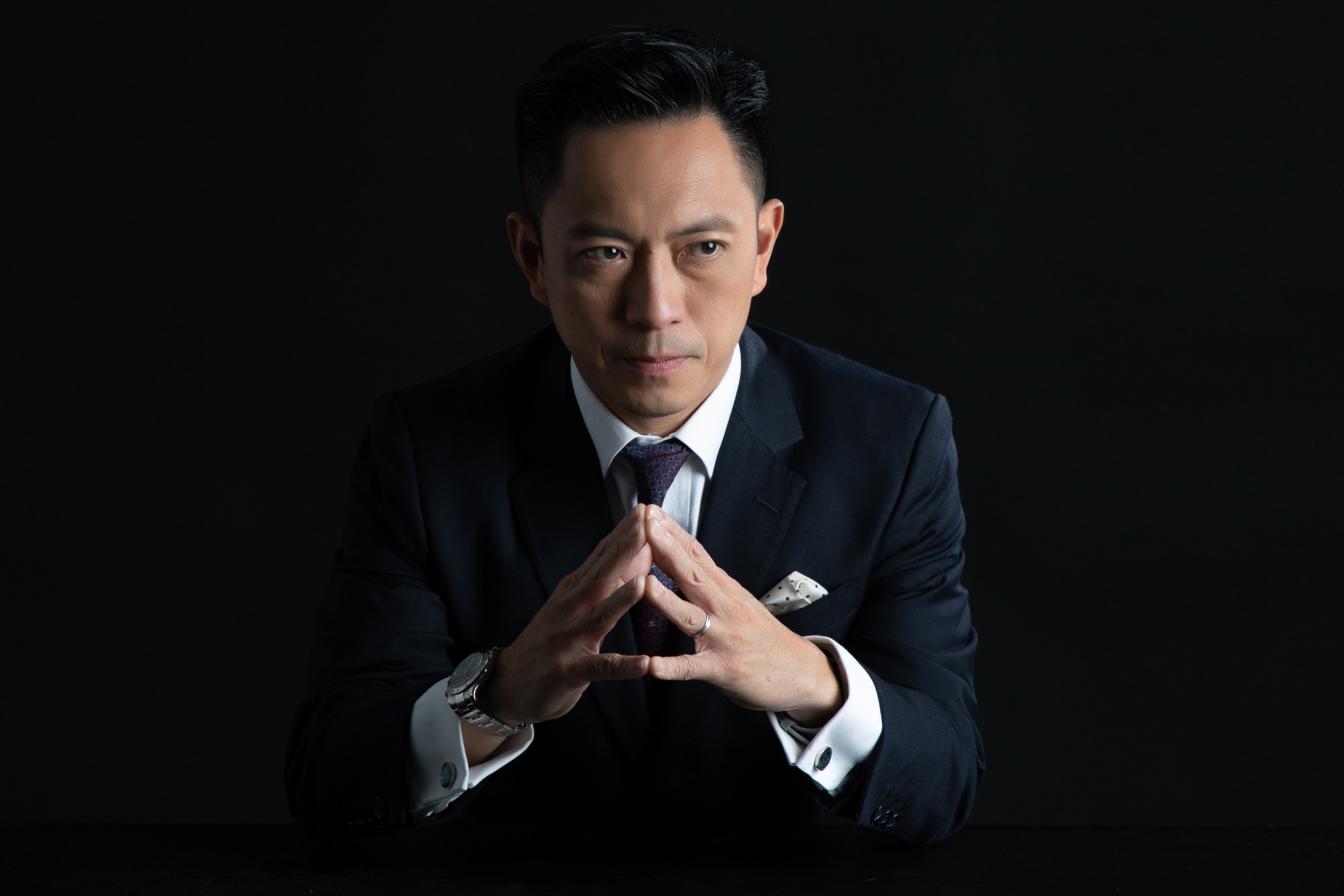 "Everyone I knew was there a few nights a week," Lim said, referring to the popular nightlife area on Hong Kong Island that's lined with restaurants, nightclubs and bars.
He felt that "the energy was palpable" back then, but in recent years has witnessed it drain away as the city around him has changed.
Lim attributed this shift to a myriad of factors, ranging from competition for jobs – including from mainland China – to a lack of affordable housing for younger locals, and the strict pandemic policies implemented by the Hong Kong government.
As for the erosion of personal and civil liberties in the wake of 2019's
protests
and the imposition of the
National Security Law
a year later, Lim said he still finds Hong Kong to be "a very free place", adding that "there is so much freedom to enjoy" as long as you respect the city's laws.
A cultural, financial hub
While Hong Kong prided itself as "Asia's world city" in its tourism campaigns at home and abroad, it was the city's output of films and singers and its reputation as a shopping destination that sealed its attraction for many in the region. Over the years, many Asians also began calling the city home.
Hong Kong's reputation as a financial hub grew after the 1997 handover from British colonial rule, attracting professionals from South and Southeast Asia to its thriving jobs market, especially in the banking, finance, and trading sectors, and making the population more diverse.
Mainland professionals known as gangpiao, or Hong Kong drifters, a term used to describe mainland Chinese who moved for work or study and stayed longer than they planned, were also part of this more varied mix of newcomers to the city.
Foreign residents now make up nearly 10 per cent of Hong Kong's 7.5 million population, about half of whom are professionals or technical employees working in a wide range of industries spanning banking, finance, hospitality, health and education.
In recent years, the political tumult and the pandemic have led to an exodus of foreigners from the city, prompting some to wonder if Hong Kong will become less diverse and less inclusive as it marks the halfway point in the 50-year "one country, two systems" experiment.
The exit of Western expatriates in recent months has been well documented – mostly in the form of surveys done by foreign business chambers – but few polls have surfaced on how the city's Asian population feels.
This Week in Asia spoke to Singaporeans like Lim and other expats from across the region to find out more about their plans and whether their early optimism towards the city had faded.
Lim said he planned to remain in Hong Kong, because he had seen how it always bounced back from past ups and down, such as the global financial crisis of 2008-2009.
"Now with the central government's plans to develop the Greater Bay Area, there will be a lot more opportunities for Hong Kong," he said.
The bay area development plan, which aims to link Hong Kong, Macau and nine cities in Guangdong province into an integrated economic and business hub by 2035, had been assiduously promoted by the Hong Kong government before pandemic-era travel curbs and quarantine requirements put a dampener on cross-border travel.
Covid-19 restrictions have also dented Hong Kong's attractiveness as an international city, but many of the interviewees who spoke to This Week In Asia remained hopeful that it would reclaim its former hub status.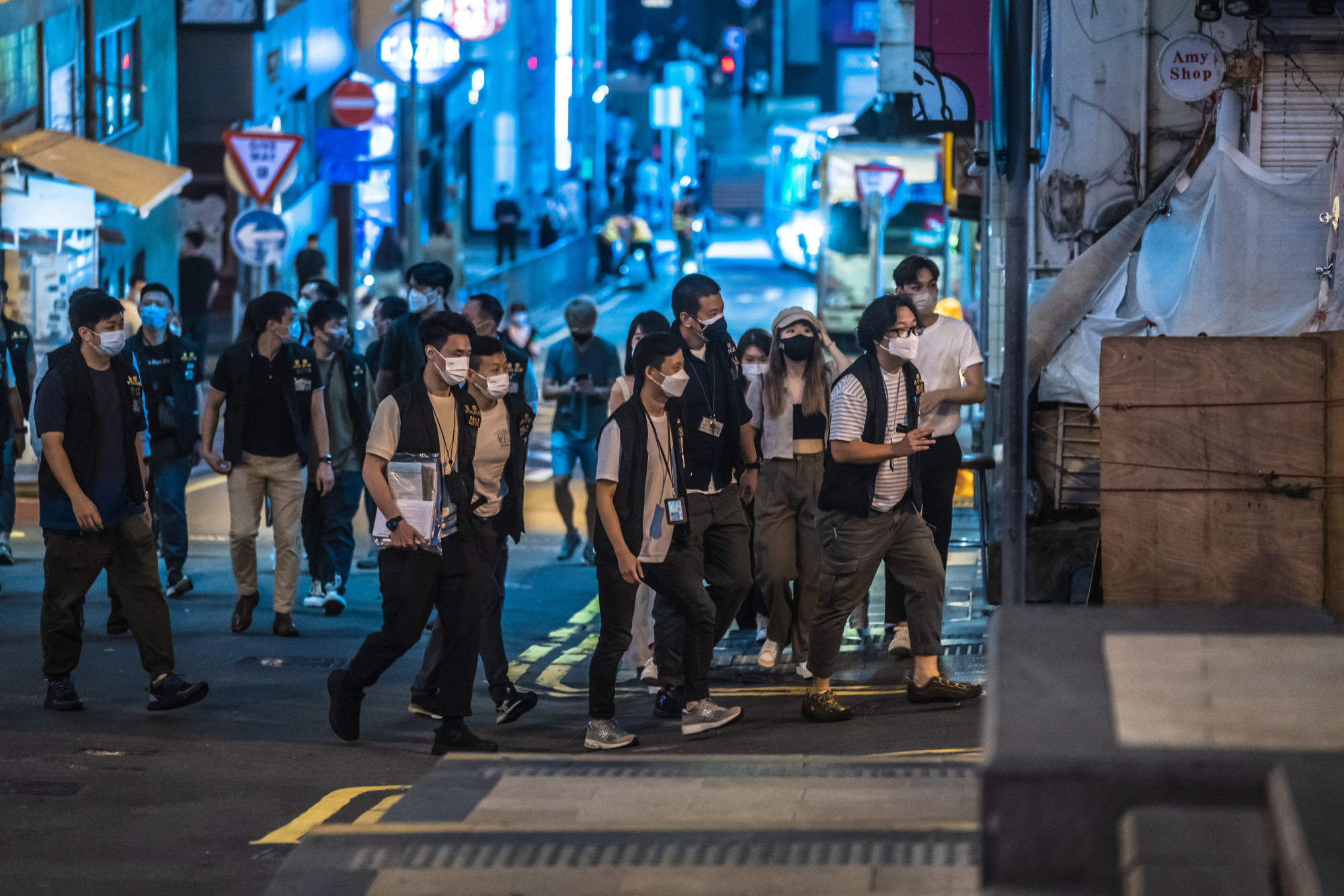 The impact has been felt most acutely in the city's tourism sector, which in 2018 accounted for 4.5 per cent of Hong Kong's gross domestic product, but last year made up just 0.4 per cent.
Even before the pandemic struck, tourists were already having second-thoughts about visiting the city amid 2019's protests, said Mercy Panggabean, managing director of Wesly Tour & Travel based in Indonesia's Medan.
"Tourists on vacation want a safe and comfortable trip," said Panggabean, who frequently led tour groups from Indonesia to Hong Kong before the pandemic.
The protests didn't put everyone off, however. Alfian Michael Sharifuddin, head of technology and operations for a company in the financial services sector, arrived in Hong Kong from Singapore at the end of 2019.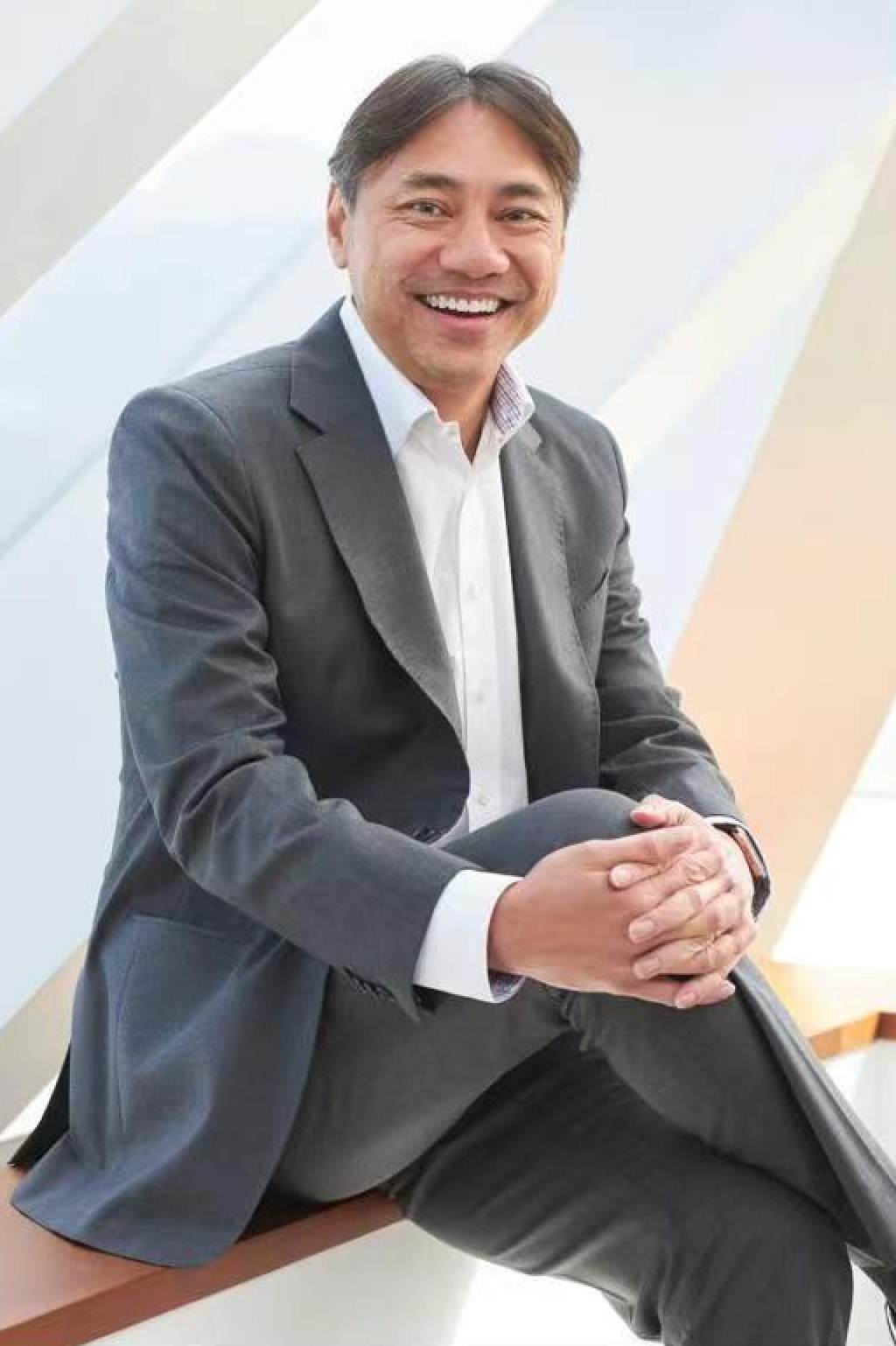 "You can get whatever you want from the cha chaan teng and dai pai dong to top restaurants in the world, that's the beauty that drew us here and still exists," he said, referring to the cafes and food stalls that are unique to Hong Kong.
Alfian, who visited Hong Kong frequently before moving to the city, said that it had a similar work culture to Singapore, with diligent, intelligent and adaptable people who displayed a strong work ethic.
"The buzz and atmosphere will return to Hong Kong as it's a very vibrant and dynamic city. People here are of a very special breed I would say and it will continue to thrive," he said, adding: "It's one of those places you'd never write off, ever, it would be a big mistake to do that."
Like Lim and Alfian, Thai architect and designer Achareeya Parkmaruk said she had no plans to join the exodus out of Hong Kong.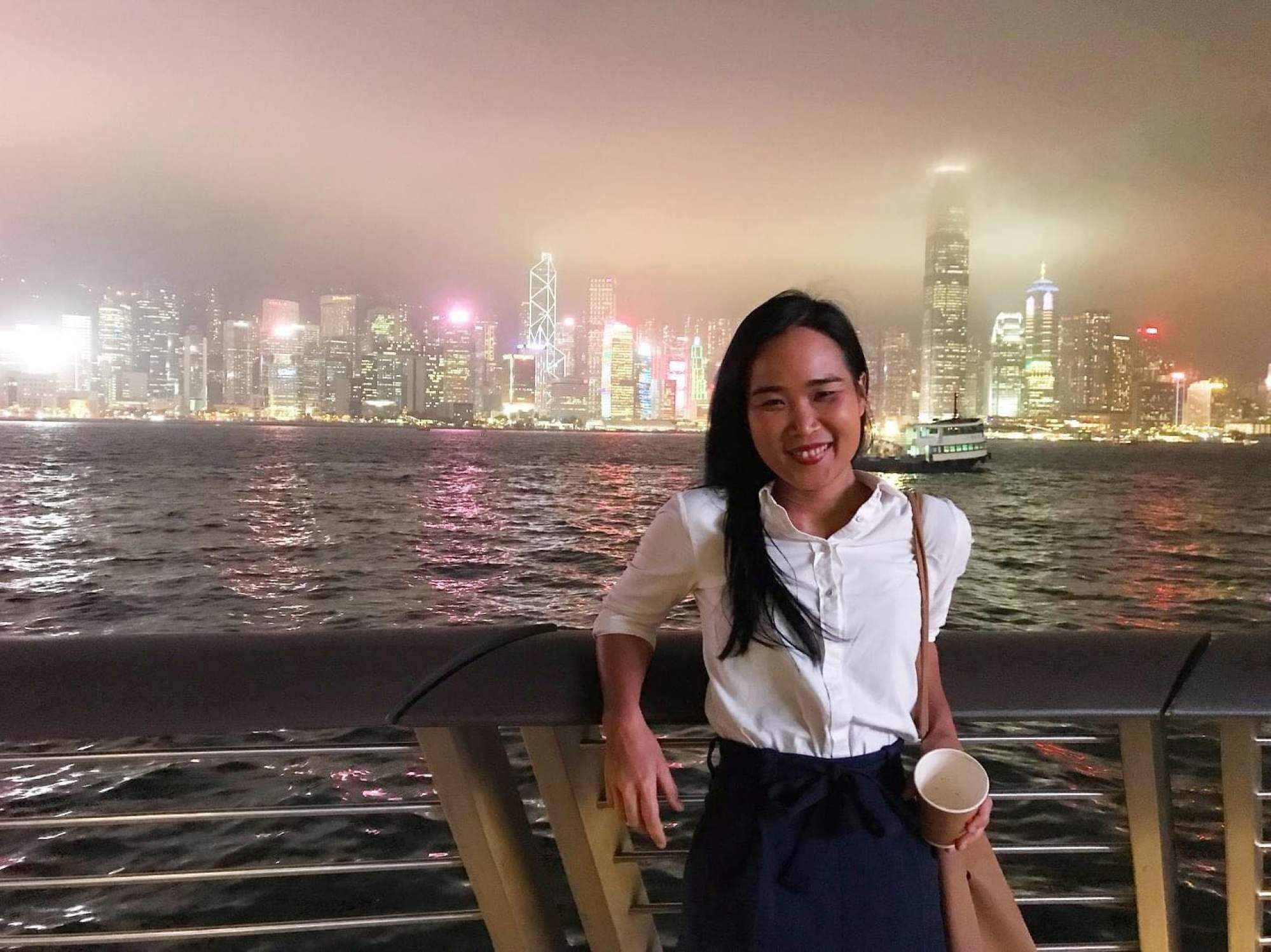 In 2020, Hong Kong lost 93,000 residents followed by another 23,000 in 2021, and early estimates indicate that more will leave this year.
"A lot of people in my life here have left Hong Kong during the past three years," Parkmaruk said.
The 41-year-old has lived in the city for eight years and said it "used to be more fun", but still identified benefits to calling Hong Kong home.
"We've seen a lot of businesses shut down but a lot of us still have our jobs and benefits from the government so we still stay," she said.
'A land with plenty of opportunities'
Singaporean Arthur Lim first arrived in Hong Kong in 1998. Since then, the city's transportation infrastructure and wide availability of food has largely stayed the same or improved, he said.
"I would definitely say that Hong Kong is still a land with plenty of opportunities," said Lim, who works in the logistics industry.
The only major change he said he had noticed was that "20 years ago it was a very 'white' place". White people could be found in greater numbers when he first arrived, Lim said, and were held in greater "reverence".
"Their companies are transferring their headquarters elsewhere [now], such as Singapore, or some of them are being sent back [home]," Lim said.
A recent European Chamber of Commerce report found that nearly half of all European businesses in Hong Kong were thinking of relocating, citing strict pandemic protocols that mirror those on the mainland. Among those planning to leave, 25 per cent said they would fully relocate by March next year, while 24 per cent said they plan to partially move out.
The number of American companies with regional bases in the city also fell to 254 last year, an 18-year low, according to the Census and Statistics Department. Strict Covid policies and what they see as the erosion of Hong Kong's autonomy by Beijing have been given by some as reasons for the move.
But it isn't just Western companies. A survey in January by the Japan External Trade Organisation and Japanese Chamber of Commerce and Industry found that among 620 companies polled, 36.6 per cent said their headquarters in Japan were pessimistic about the city's future, with 42.9 per cent saying they had been advised to reduce headcount in their offices.
An American IT professional who gave his name as Ryan was among those who have left Hong Kong. He packed his bags in March, after working in the city for more than five years.
Covid restrictions were the major reason he decided to move to Singapore, he said, as well as growing pessimism about Hong Kong's future.
"Among the foreign friends I have in Hong Kong, many are pessimistic about their long-term career opportunities", Ryan said.
But the city's move to adopt Beijing's zero-Covid policy "at all costs" was the biggest turn-off, he said, adding: "It makes you wonder, if Hong Kong can do it for Covid, then what about other areas in future."
Lim said during his time in Hong Kong he had noticed an increase in polarisation among those who remain in the city, a trend which became even more apparent in the wake of 2019's social unrest.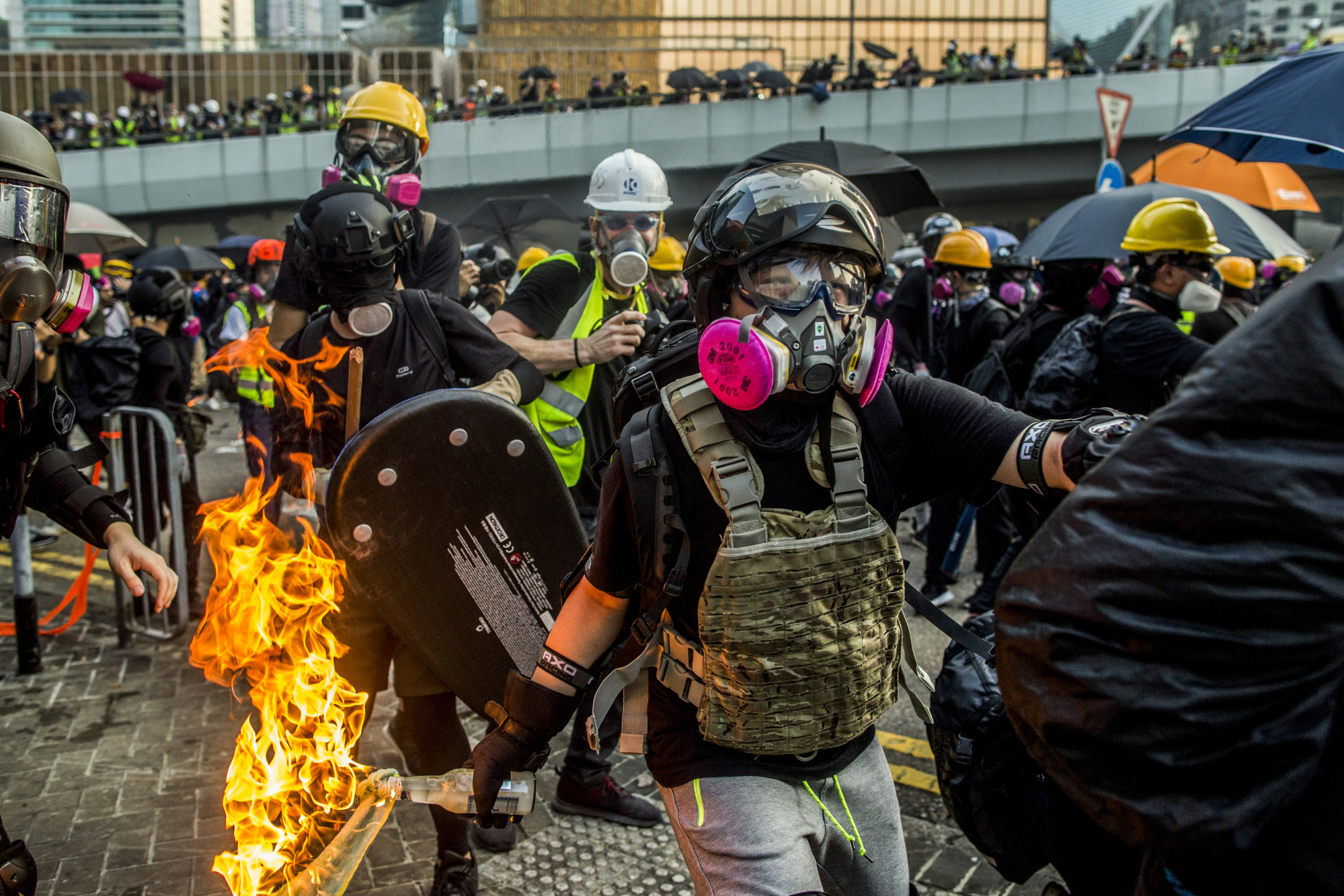 The protests of that year, which began in June, were sparked by an extradition bill that critics feared would undermine Hong Kong's judicial independence. Although it was withdrawn in September, the demonstrations morphed into a full-scale anti-government movement with increasingly violent clashes between police and protesters, who demanded accountability for the force's actions.
Recalling a recent discussion he had with some Western friends on Britain's historical role in Hong Kong, Lim said that the sharp differences in opinion had convinced him to keep out of such exchanges.
"I pulled away, I said I didn't want to discuss [further] as it will become nasty and it's going to be a very unhappy kind of debate," Lim said, adding that he plans to keep his political opinions to himself in future.
Since the National Security Law was implemented in 2020, more than 200 people, including opposition politicians and university students, have been arrested on various security charges and also under the sedition law.
Usman Hamid, head of Amnesty International Indonesia, said the organisation had been saddened by the deterioration of civil rights and shrinking civic space in Hong Kong over the last few years, particularly after the imposition of the National Security Law.
Amnesty felt forced to close its own offices in Hong Kong "because of security concerns", Usman said, noting that "civil society in Indonesia stands in solidarity with the people of Hong Kong who have had their rights violated and repressed".
Leo K. Shin, convenor of the Hong Kong Studies Initiative at the University of British Columbia said the widely-reported excess use of force by Hong Kong police during the 2019 protests as well as the "unusually expansive" National Security Law of the following year had served to deepen the negative sentiments that Canadians have towards the city.
"Not of Hong Kong necessarily but of the seemingly increasingly authoritarian Chinese party-state," Shin said.
Hong Kong's government has repeatedly dismissed such allegations and accused the West of orchestrating a smear campaign.
'A place for entrepreneurs'
Lawrence Liu Meng Fah first came to Hong Kong in 1985 knowing almost "nothing" about the city, he said, given "the lack of internet in those days". He took the plunge after meeting his Hongkonger girlfriend when both were students in the United Kingdom.
The former accountant turned entrepreneur, who is originally from Malaysia, decided to call Hong Kong home after marrying his girlfriend and having two children in the city.
"Hong Kong is a place for entrepreneurs and an even playing field for everyone," said the now 60-year old director of Galaila International, a company dealing with leather tanners and leather buyers.
Liu, who is also deputy chairman of the Malaysian Chamber of Commerce in Hong Kong and Macau, said the city had suffered from changing perceptions, such as concerns about the rule of law – a fundamental pillar of the one country, two systems model of governance – being eroded.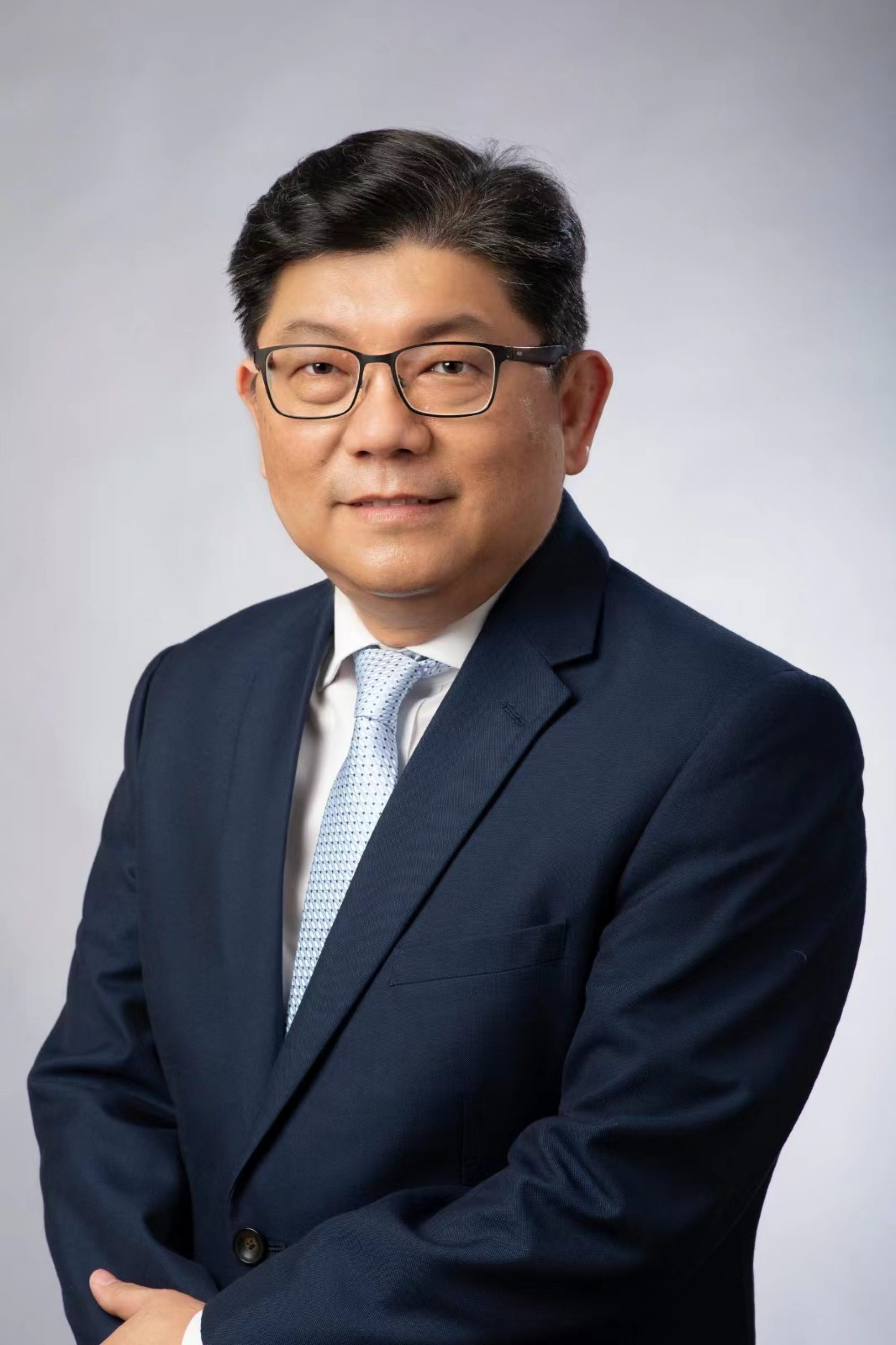 In recent months, critics have argued that Hong Kong's rule of law has deteriorated as the activists have been prosecuted under the National Security Law. But Liu said "most people would not have brushes with the law".
Before the handover, Liu said the city's government was more confident and decisive, citing the plan to build the airport on Chek Lap Kok in the 1990s.
At the time, like many others, Liu felt building an airport in such a distant location was a waste of money, "but now I think the move was visionary", he said, noting that the entire area from the city to the airport had since undergone development.
By contrast, the city's governments since 1997 have "governed with no guts", Liu said, are often swayed by public opinion and when "the media plays it up, they chicken out and things don't get done".
Hong Kong's ongoing Covid curbs have forced Liu to use Malaysia as a base for the frequent business trips he makes to South America, but he remains confident about the city's future prospects given its proximity to mainland China and the role it serves as a gateway to the world's second largest economy.
"It hasn't changed and there's no reason for that to change," Liu said, adding: "There is no reason to lose confidence" in the city.
As for political expression, Liu said that people are still free to complain about the government and even hold protests against high land prices.
"But if you are talking about sensitive subjects like independence and stuff like that I honestly think that is counterproductive," he said, echoing other voices who noted that Hong Kong's status as an immutable part of China had already been decided.
'Covid made everything worse'
For Gift, a 36-year-old mother of two who prefers to use a pseudonym, Hong Kong is no longer a place to call home even though she grew up in the city.
She moved back to Thailand after 20 years because prolonged pandemic-induced closures had not only ruined the restaurant business she ran with her Western husband, but also meant her children could not go to school for long periods of time.
"Hong Kong has changed so much," she said, adding that she had never thought about leaving, "but Covid just made everything worse".
"I felt depressed, my kids were having a hard time and our business was not going anywhere. I felt stuck," she said, adding that the long periods of quarantine imposed by the city has also made regional travel for work impossible for her and her husband.
But even so, Gift entertains hope of returning to Hong Kong in future as "the money isn't as good" in Thailand.
"Once my kids are sorted and off to college one day, I might go back to work in Hong Kong again, who knows?"
Expats insulated from local concerns
Wei Lit Yew, a lecturer at Hong Kong Baptist University, said Asian expats' perceptions of Hong Kong would be strongly shaped by their line of work, their expected duration of stay and their year of arrival.
"If you ask those who work in banking, insurance, and financial services, where a sizeable chunk of expats are, they will likely express optimism about Hong Kong's future," he said.
Yew said the city remained an indispensable financial hub for the region since it still acts as a gateway between China and the international markets, and as plans for the Greater Bay Area "kick into high gear", he said opportunities for mainland-facing financial innovation and services would multiply too.
"Yet, if you ask others, such as NGO workers or those who are in the education sector, there remain unresolved concerns and uncertainties, many of which were created by the 2019 social unrest and the National Security Law," Yew said.
Chong Ja Ian, an associate professor of political science at the National University of Singapore said expats everywhere, not just Hong Kong, were insulated from local concerns by language, lifestyles, work, class, and ethnicity.
"So long as they are able to make their money unencumbered, they may be more optimistic," Chong said.
"Being untethered to the local society, they do not see their longer term future tied to their temporary host society and broader developments there."
Kenneth Paul Tan, a communications professor at the Hong Kong Baptist University said expats were pragmatic, adaptive, and ultimately mobile, "so even if they had strong political opinions, they would choose not to express them in ways that can damage their own prospects in what continues to be a great place to live and work."
Other expats with strong political opinions may not want to inadvertently offend or antagonise their local colleagues, friends, or the communities in which they live, Tan said.
"In any case, political talk everywhere seems a lot more muted these days, not necessarily out of a rising sense of apprehension, but perhaps from fatigue and tedium," he said.
"Arguments on all sides are well-known by now, and yet they have reached an aporia (state of doubt) from which it is unclear how to proceed."
Additional reporting by Vijitra Duangdee and Aisyah Llewellyn