Did South Korean police use 'excessive force' to subdue a Vietnamese man holding a knife?
CCTV footage showed officers kicking, tasering and kneeling on a man named Nguyen, 22, who told them he was going to see his girlfriend who needed a kitchen knife to chop duck meat
The incident in Gwangju city sparked online debates on whether police had used excessive force against a suspect who was not resisting arrest
A video of South Korean police brutally subduing a young Vietnamese walking down an alley holding a kitchen knife has sparked controversy over human rights abuse.
The Vietnamese, identified by his surname Nguyen, 22, was deported to his home country on Wednesday after it was revealed that he had been working illegally since 2019 in the southern city of Gwangju.
Surveillance camera footage showed the man holding a knife while speaking on the phone. A baton-wielding policeman then approached and gestured toward him, before knocking the knife out of his hand.
A second officer promptly picked up the knife and the man meekly squatted down, but a third policeman fired a stun gun, causing the Vietnamese to collapse on the pavement.
Then one of the policemen kicked him, knelt down on his back and handcuffed him.
The incident, which happened on June 29 in Gwangju, made national news headlines, sparking online debates if police had used excessive force against a suspect who was not resisting arrest.
"The Vietnamese seemed to be at a loss, and apparently did not understand it's wrong to carry a knife in the street. But the police did not do anything wrong either!" said an online post written by internet user Park Won-hee.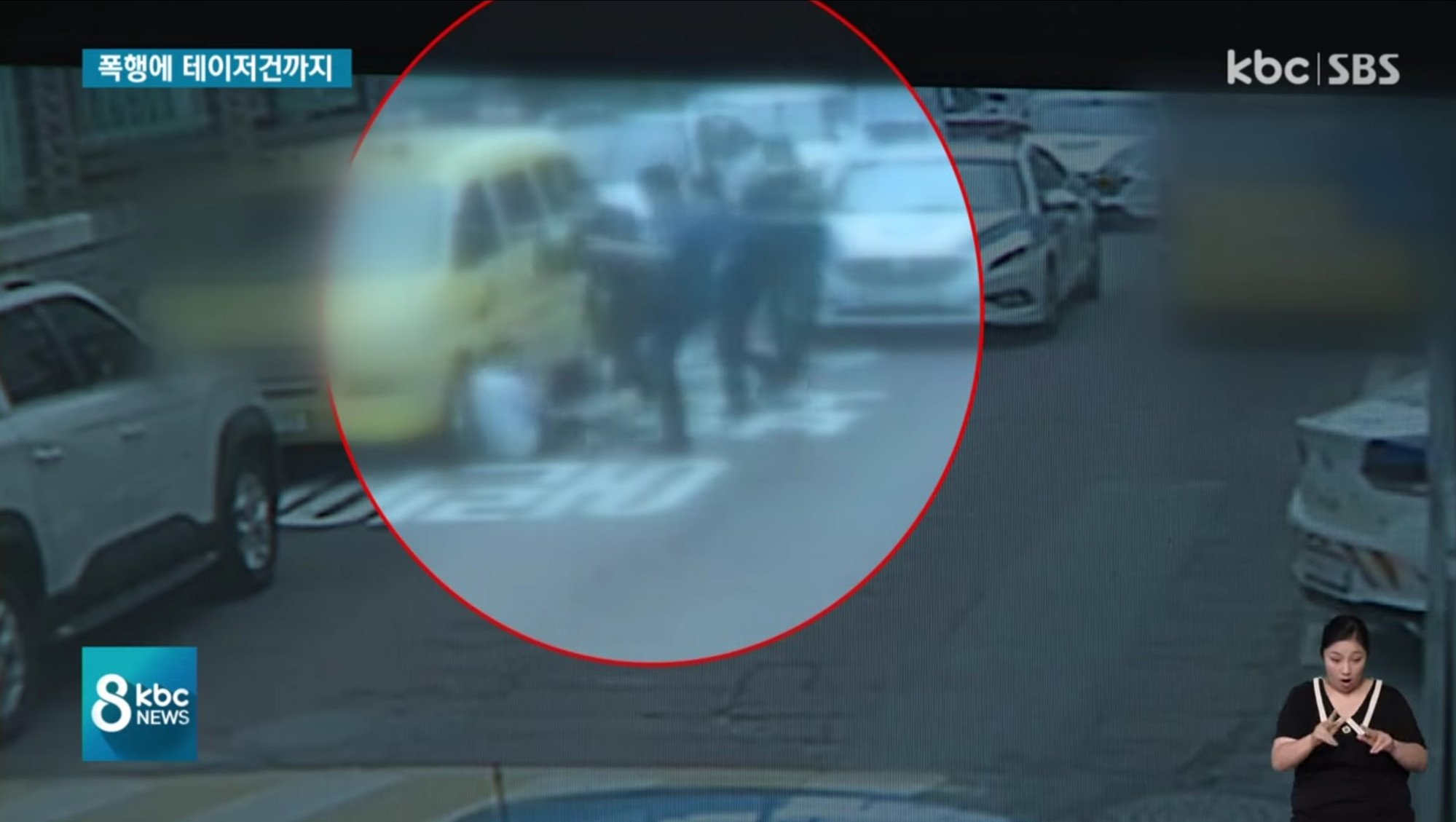 Police said they were responding to reports that a man with a knife was spotted near a kindergarten around dismissal time.
Three patrol cars were immediately sent to the scene for fear that he could harm the children.
The Human Rights Network for Immigrant Workers in Gwangju filed a complaint with the National Human Rights Commission of Korea (NHRCK) on Monday, decrying what they called "excessive" use of violence by police against a compliant immigrant worker.
"The man was not aiming the knife at the police. Even after the police knocked the knife out of his hand, they fired a taser gun at him, kicked him and knelt on him. That was simply too much," Kim Sun-yim, secretary general of the Network, said.
"No matter whether a suspect is a Korean or a foreigner, this is not the right way for police to discharge their duty," she said.
But police insisted they were merely following legal procedures to subdue a suspect after warning the man five times to drop the knife.
"We had to subdue him completely as you never know if he might have another weapon in his pocket and many parents were afraid the man might harm their children," said a police detective who did not want to be named.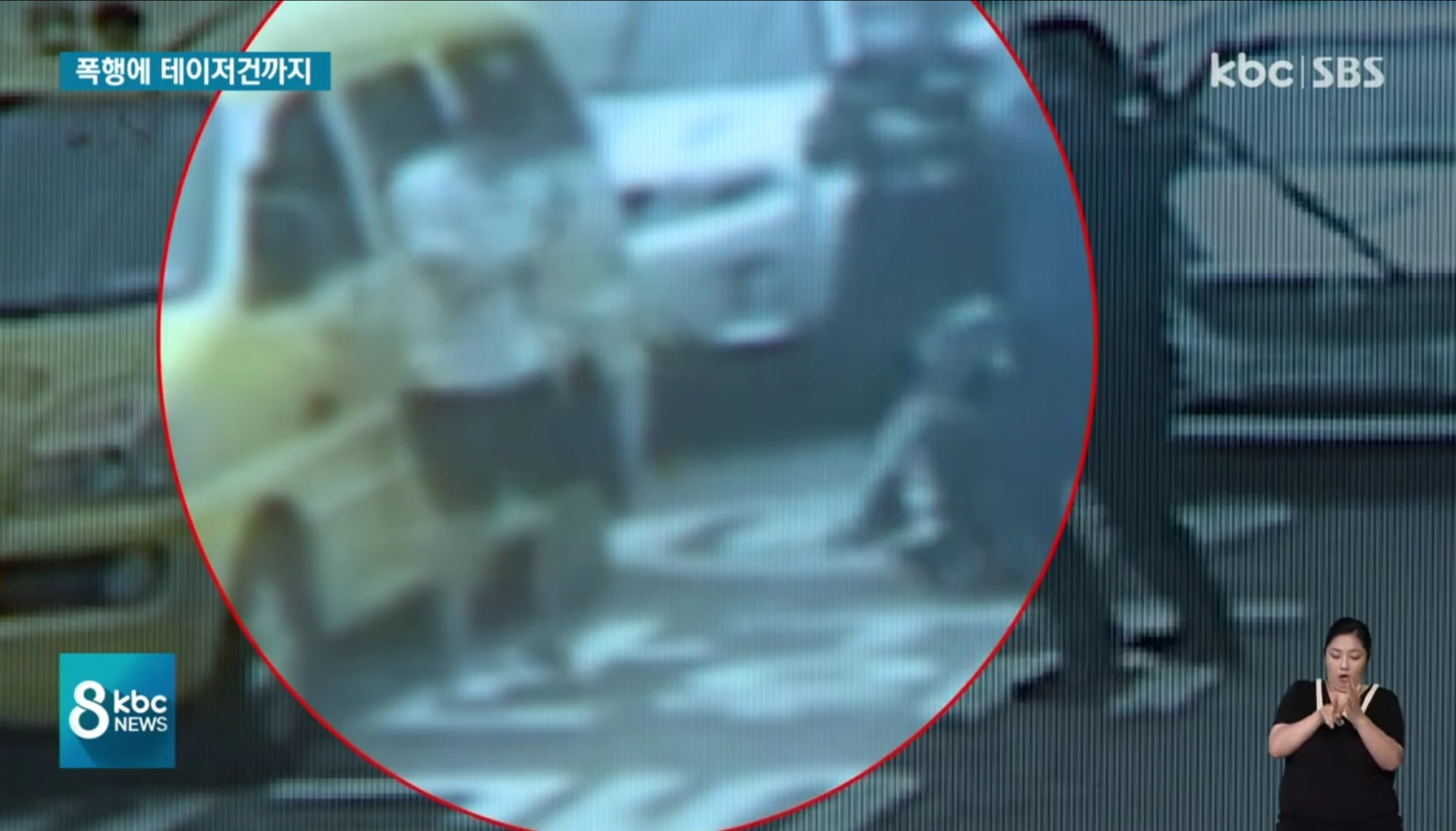 Activists said Nguyen had little command of the Korean language and thought he was being arrested for overstaying his tourist visa.
Nguyen told police that he was going to see his girlfriend who needed a well-edged kitchen knife to chop duck meat.
"He did not understand it was wrong to carry a knife so visibly in the street as it is customary in his home country that neighbours borrow and lend utensils among themselves," Kim said.
An official of the NHRCK said it had launched a "preliminary" investigation into the incident, starting with the police report.
Nguyen declined to be interviewed by human rights authorities for fear that his friends also working illegally in Gwangju might be exposed, Kim said.
There was no immediate comment from the Vietnamese Embassy in Seoul.
Nguyen arrived in
South Korea
in 2019 on a month-long tourist visa, and had been working illegally since it expired. After the incident, he was taken into custody by immigration authorities before being deported.
Political science professor Yoon Sung-suk at the Chonnam National University in Gwangju said following the restoration of democracy in 1987, South Korean police have largely avoided such brutal tactics.
"Compared with other countries, South Korean police are not particularly known for excessive or unwarranted use of force," Yoon said.
"This unhappy incident apparently happened due to cultural differences and the language barrier," he said.
South Korea had some 66,000 illegal Vietnamese workers, accounting for 16.5 per cent of 400,000 illegal immigrant workers in 2020 according to an estimate by the justice ministry.