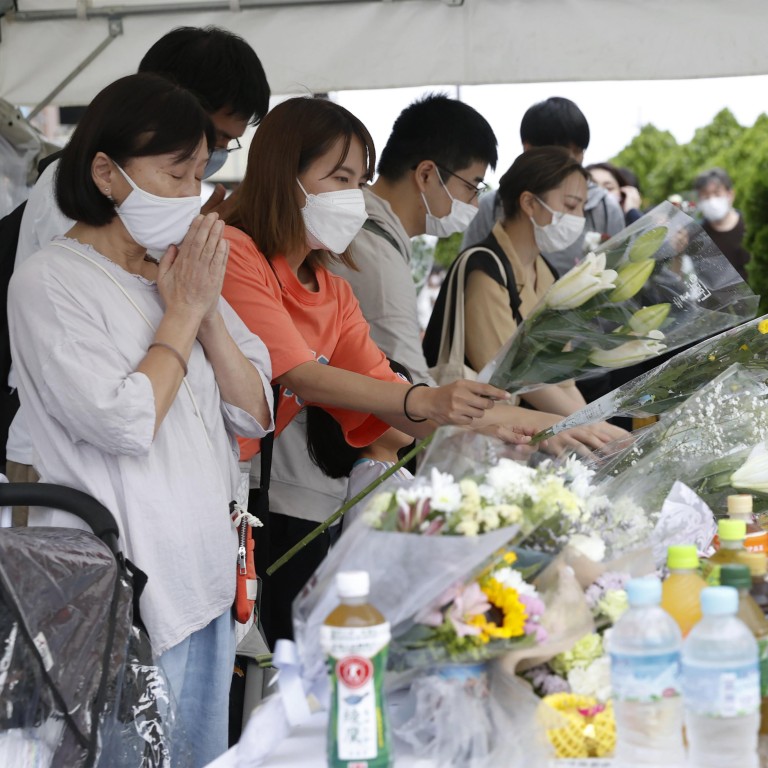 Shinzo Abe to have private funeral, with separate ceremony for friends of Japan that may include Trump
The government has confirmed Abe's funeral will be for family and close friends only
A second ceremony will take place on Tuesday for Abe's political colleagues and contacts from the worlds of business and diplomacy
Preparations are under way in Tokyo for the funeral of former Japanese Prime Minister Shinzo Abe, who was
shot dead on Friday
by a lone gunman while he campaigned for Sunday's upper house election, with reports in Washington suggesting that former US President
Donald Trump
intends to attend.
Accompanied by his wife, Akie, Abe's body returned to the family home in Tokyo on Saturday afternoon, where the cortege was met by Prime Minister Fumio Kishida and senior members of his government.
A wake for the 67-year-old former leader was held on Monday, with Akie Abe serving as chief mourner. The funeral was scheduled to be held later in the day at Tokyo's Zojo-ji Temple, the main centre of worship for the Jodo-shu Chinzei sect Buddhism in the Kanto region of eastern Japan, followed by a cremation service.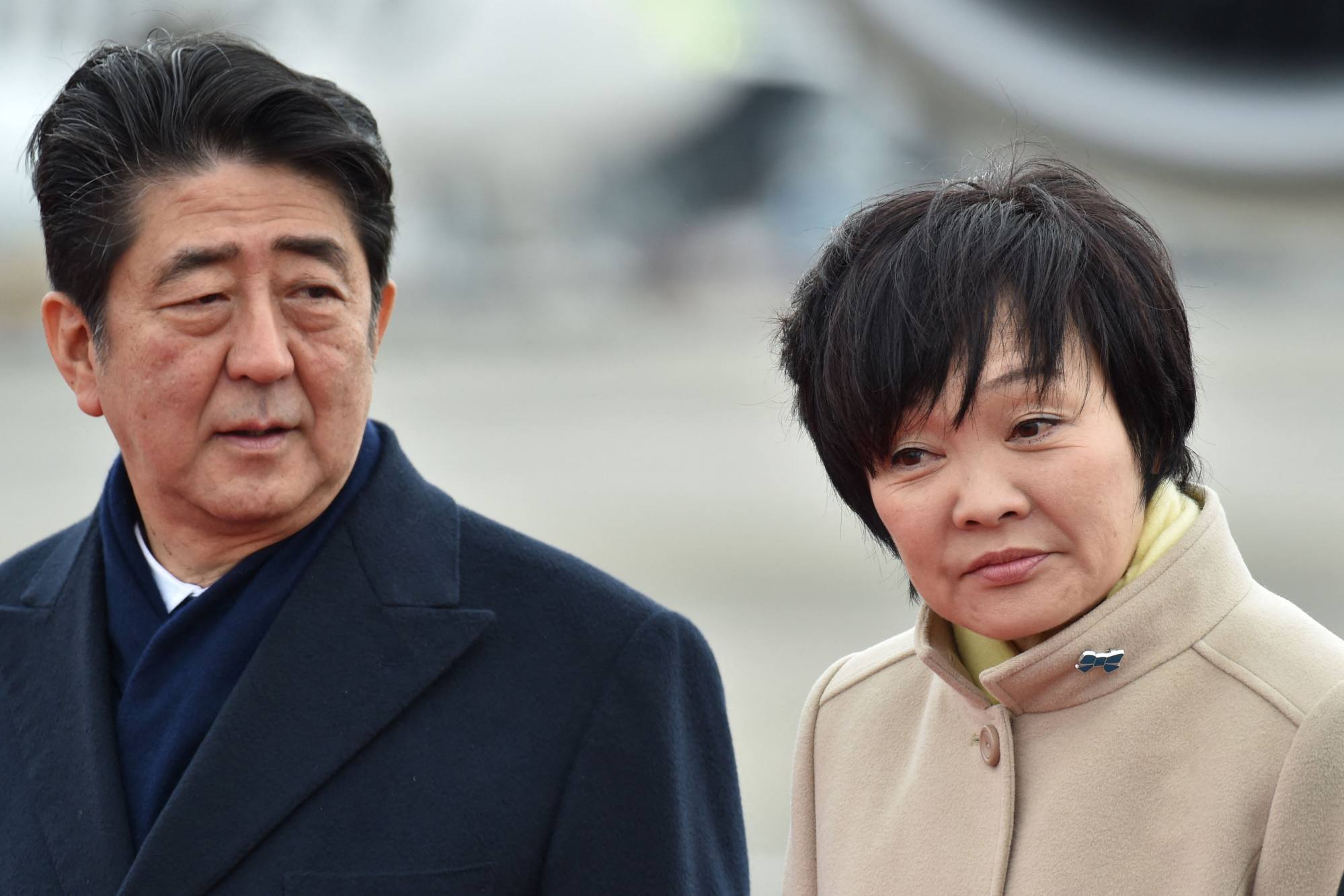 The government has confirmed that the funeral will be for family and close friends only, although an area has been set aside at the temple for members of the public to light incense sticks, lay flowers and pay their respects. A second ceremony is due to take place on Tuesday for Abe's political colleagues and contacts from the worlds of business and diplomacy.
Abe represented a political constituency in the city of Shimonoseki, in Yamaguchi Prefecture in southern Japan, with local representatives of the Liberal Democratic Party also holding a memorial event. A larger formal occasion will be held at a later date to commemorate the late prime minister, they said.
US Secretary of State
Antony Blinken
arrived to pay his respects to Abe in Tokyo on Monday, an unscheduled stop on his ongoing visit to Southeast Asia.
Blinken expressed his deep sorrow at the killing of Abe, whom he described as a "man of vision".
He added that he had altered his travel schedule at short notice to travel to Japan because: "We are friends, and when one friend is hurting, the other friend shows up."
While in office, Abe "did more than anyone to elevate the relationship between the United States and Japan to new heights", Blinken said after meeting Kishida.
"We will do everything we can to help our friends carry the burden of this loss," he added, describing Abe as "a man of vision with the ability to realise that vision".
Blinken also handed Kishida a personal letter from US President Joe Biden with the request that it be passed on to Abe's family.
Former President Trump has also reached out to the Abe family and requested that he be permitted to attend his funeral in Tokyo, The Washington Times reported.
The former president, who is now based in Florida, had a good working relationship with Abe when the two men were in office in Tokyo and Washington, with the Japanese leader the first foreign head of state that he met after his election in 2016.
After Abe was shot on Friday, Trump said his death was "bad news for the world" and indicated that he was already making plans to travel to Tokyo.
"We're going to see how it goes," Trump told Breitbart News. "We are talking to their [sic] family. We love the family. His wife is a phenomenal woman. He is so loved in Japan. I can imagine that is going to be an incredible celebration of life. He was just very special. Every aspect of that man was just very special."
Go Ito, a professor of international relations at Tokyo's Meiji University, said he was "surprised to hear" that the former president had sufficient time to contemplate a trip to Tokyo, given the political developments taking place in the US, but agreed that Abe had been one of Trump's closest foreign allies.
"Abe was one of the very few foreign leaders that Trump actually got on reasonably well with and I think Trump appreciated that," he said. "It's possible that he sees this as an opportunity to repay some of the respect that Abe showed him."
Ito believes it is unlikely that the Abe family will want the former US president attending events over the next couple of days, particularly any of the very personal family funeral rites, but it is possible that he may travel to Japan for the formal memorial service in the future.
"I am sure the US government will also send official representatives to Tokyo for that, but I think it is very likely that Trump will also come in a personal capacity as a private citizen," Ito added.