Japan
Get more with myNEWS
A personalised news feed of stories that matter to you
Learn more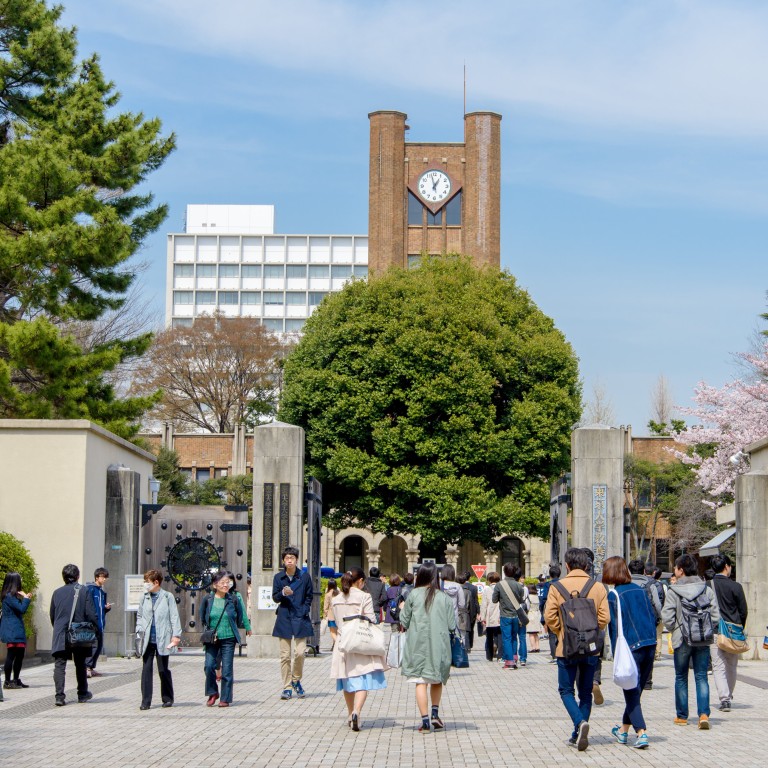 Japan's 2-year ban on foreign students may have driven talent away, academics say
Covid-19 restriction has hurt Japan's competitiveness and caused many students to give up their plans or head elsewhere for their study abroad experience, observers say
Foreign students contribute to Japan's soft power as unofficial ambassadors for the country, but 'that opportunity has been lost for the past two years'
Japan
's move to keep out foreign students during the Covid-19 pandemic has harmed its competitiveness and may have driven away talented graduates including those from STEM, academics say, as interest in once-popular language and humanities courses continues to decline.
The two-year ban, targeted at all non-Japanese wanting to enter the country, was introduced in the early months of 2020. It denied thousands of foreign students the opportunity to study in Japan, reversing earlier progress in this area.
In 2008, some 120,000 foreign students took up places in Japanese universities and colleges. By 2019, that figure had risen to 300,000. Students are now returning, but Japan still has a total daily cap of 20,000 arrivals, which must also cover businesspeople and tourists.
Kevin Short, a professor of cultural anthropology at the Tokyo University of Information Sciences, said some graduate students who were already partway through their studies were not able to complete them due to the travel restrictions.
"The graduates from my university are primarily in the programming and electronic engineering sectors, so they were immediately very employable in Japan, particularly as they also already speak Japanese," he said. "But those talented employees have now been lost to Japanese companies because of the travel ban."
The sciences, technology, engineering, the medical sciences and computing fields have traditionally attracted large numbers of students from other parts of Asia – particularly South Korea and China – and significant academic exchanges, but those opportunities have been lost for more than two years and the relationships will need to be rebuilt, he added.
Jeff Kingston, director of Asian studies at the Philadelphia-based Temple University, said the bottlenecks for students entering Japan were beginning to ease, but only after pressure had been applied on the government.
"We found that a lot of students just gave up their plans to come here and I also heard from a colleague at Cambridge University that Japanese studies in the UK is just bleeding students," he said. "Although, in fairness, it's the same with China as Beijing is also not letting students in."
One US student who had been "desperately keen" to get to Japan ended up completing their "year abroad" remotely while still in Kansas, which meant the student had "missed out on a big part of the experience", Kingston said.
"Many foreign undergraduates and graduate students have effectively become ambassadors for Japan in their home countries … and they tell people about the overwhelmingly good experiences they had here, all of which contributes to Japan's soft power," Kingston said.
"Foreigners who are into manga, anime, Japanese food, art … they are always so excited when they first arrive and it is in Japan's interest to keep those people coming here. But that opportunity has been lost for the past two years."
The longer entry bans remain in place, he added, the more people will lose interest in a destination and turn their attention elsewhere.
Matthew Wilson, president and dean of Temple University's Japan campus, said last October that as many as 500 students had missed out on the chance to study in Tokyo and more short-term programmes were under threat of cancellation.
Students looking forward to their year abroad in Japan either abandoned their plans or headed elsewhere, Wilson said, with some opting for the university's Rome campus at a time when Italy had reported close to 4.75 million Covid-19 cases and nearly 132,000 deaths, but no entry ban. Japan, in contrast, had only reported 1.72 million cases and 18,000 deaths.
More people are also applying for courses that offer better chances of landing a well-paying job after graduation, according to the New York-based Modern Language Association, which has seen a downward trend in interest in Japanese studies in the US since the start of the 1990s.
Some 68,810 students were taking some form of Japanese studies course in the US in 2016, up slightly from three years previously, although the figure is expected to decline when the next survey is released in 2023.
Another study by the American Academy of Arts and Sciences showed that the overall number of people taking humanities subjects, including languages, fell by 27 per cent between 2012 and 2018.
Engineers are more in demand than linguists, the Nippon.com website reported in an opinion article published this week, which claimed that as a result of the Japanese government's Covid-19 rules, foreign students "have been robbed of opportunities" to study overseas and, subsequently, promote Japan to the rest of the world.