Thailand
Get more with myNEWS
A personalised news feed of stories that matter to you
Learn more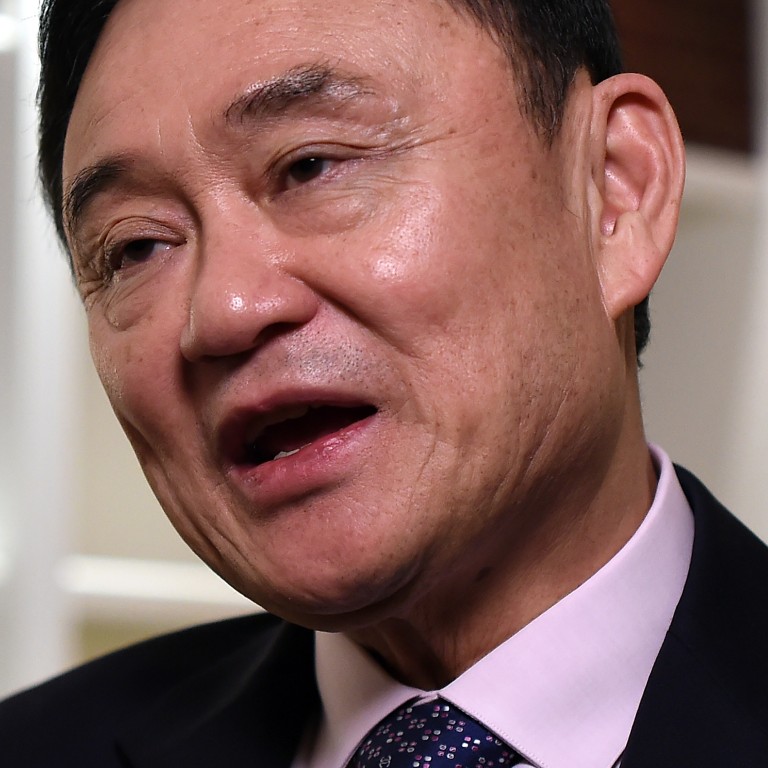 Even in exile, Thailand's former leader Thaksin Shinawatra tries to sway redshirts in bid to oust Prayuth Chan-ocha in 2023 election
Currently in exile, Thaksin has called on supporters of the Pheu Thai party to vote strategically to end the reign of Prime Minister Prayuth Chan-ocha
One analyst believes the Pheu Thai party may need to align with the Move Forward party and pool their votes to form a new government
Rattawee Puiprom has been let down by repeated military coups in
Thailand
. Numerous times throughout the years she has seen political parties she supported, ones backed by former Thai Prime Minister Thaksin Shinawatra, pushed out of power and its members tried in court.
Yet when Thailand holds its next general election in 2023, she will still vote for the Thaksin-backed Pheu Thai opposition – rivals to the government led by Prayuth Chan-ocha who staged a coup in 2014 overthrowing
Yingluck Shinawatra
, Thaksin's sister.
"It is going to be the Thaksin-backed party I will vote for, regardless of how many coups there have been or will be," she said.
Based in the northeastern province of Ubon Ratchathani, Rattawee can speak for the Pheu Thai's popularity in her area. Also as a red shirt, a once-formidable group of activists and Thaksin supporters that formed in the aftermath of the 2006 coup with strongholds in the north and northeast, Rattawee can also attest to why Thaksin, in exile since, still holds sway in Thai politics.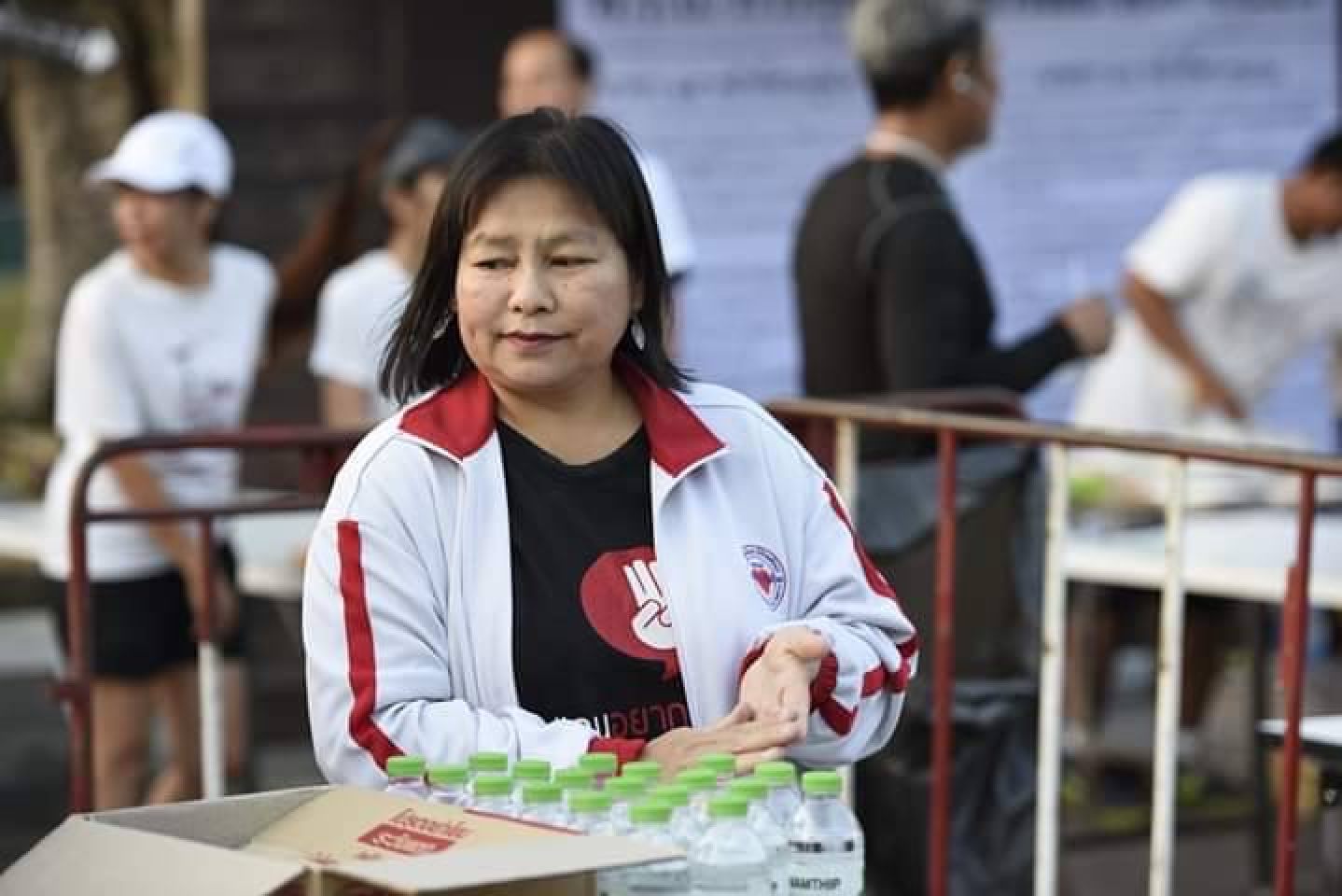 In recent months, Thaksin, from his base in Dubai, has raised redshirt members from their dormancy, calling on supporters to vote strategically next year to give the Pheu Thai a landslide win and effectively end Prayuth's eight-year tenure.
He has enlisted his daughter, 35-year-old Paetongtarn Shinawatra and the charismatic former red shirt leader Nattawut Saikua to lead the campaign. Both serve as head of Pheu Thai's Inclusion and Innovation Adviser committees and director of the Pheu Thai Family project, respectively.
They, along with Thaksin's son Panthongtae, landed in Ubon Ratchathani in June, and were greeted by a large group of redshirts.
Rattawee wasn't there to greet them, but said their arrival sparked both excitement, and concerns, among the red-shirt movement. "I worry if Paetongtarn is going to be slandered like her father or her aunt Yingluck" if she runs for prime minister, Rattawee added.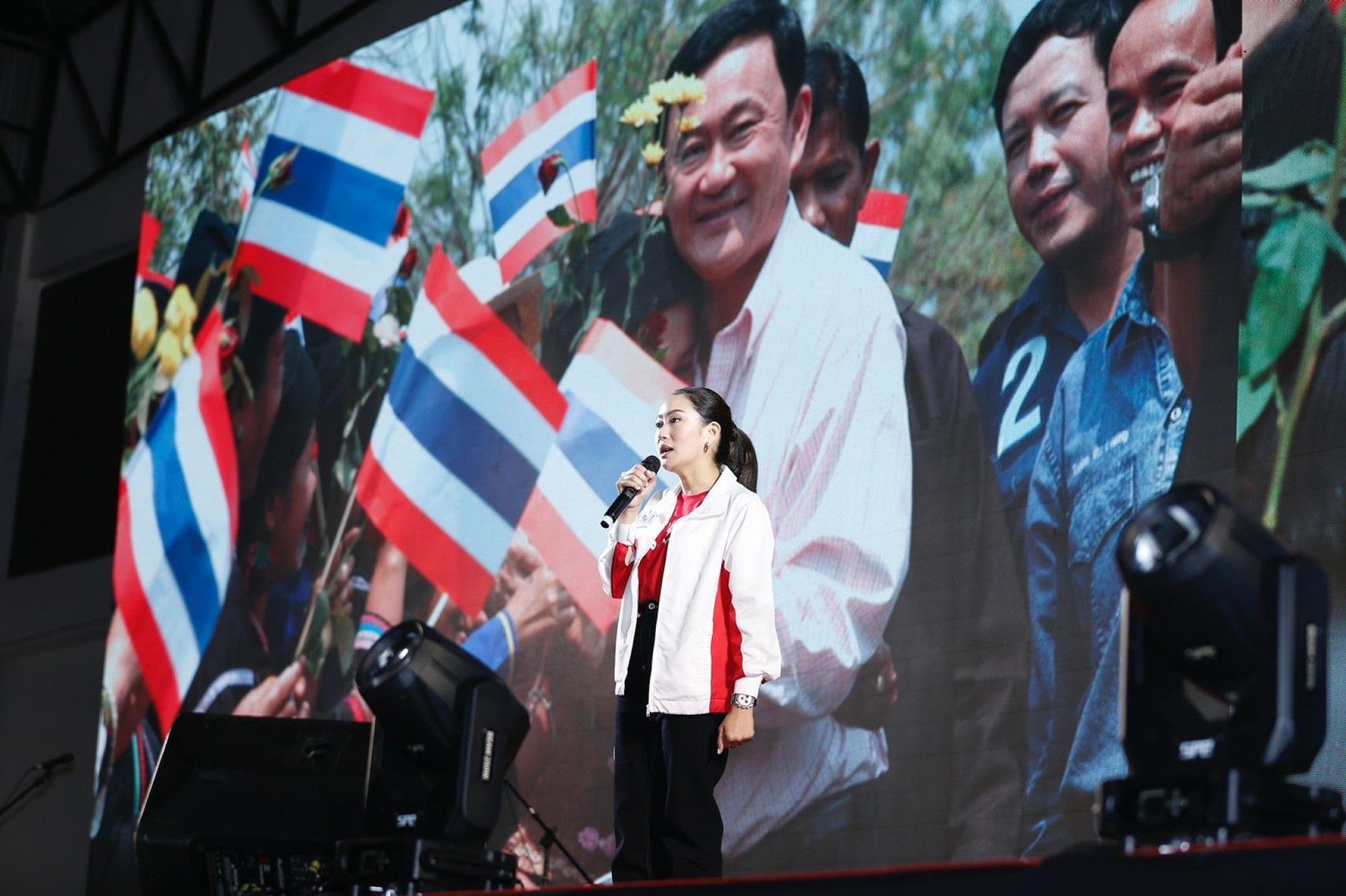 Election calculations
In May, Paetongtarn during a Pheu Thai-hosted event outside Bangkok said Thailand's destructive political climate the past decade had taken both lives and hopes. She asked the redshirts to "come home" and help the Pheu Thai return to governing, change Thailand and give Thais a better life.
This month, MPs will be working to finalise the ballot tally rules in parliament. The debate centres on how a list MP as opposed to a constituency MP of each party should be counted. A list MP is elected due to the number of votes the party won. A constituency MP is based on votes received by the MP personally.
A single ballot system was used in the 2019 election and a calculation method allowed smaller parties to gain seats even with fewer votes, thus Prayuth's camp was able to control micro parties in parliament and form a government.
Observers believe it is likely Prayuth's camp, which controls the house majority, could vote for ballot rules that favour them in next year's election.
This debate, part of a constitutional revision, has gained urgency, particularly as Prayuth's popularity fell due to
Covid and a struggling economy
, and his grip on power is being weakened by rumoured rifts among allies. Prayuth is also battling complaints that he will have reached a maximum 8-year premiership this month, which could leave his future PM candidacy up in the air.
Chonlanan Srikaew, Pheu Thai party leader, said a landslide win was crucial in the next election to "turn off" the voting power of the appointed 250-seat Senate, a constitutional tool devised by the Prayuth camp in drafting the 2017 constitution.
During Thailand's last election in 2019, the Pheu Thai party earned 7.9 million votes, second to the 8.4 million garnered by Prayuth's Palang Pracharath. The anti-establishment Future Forward received 6.2 million votes, mostly from first-time voters. It was the first time since 2001 that the Thaksin-backed political party lost a vote.
Thida Thavornseth, former chair of the now-defunct red shirt organisation, the United Front for Democracy Against Dictatorship, said those figures are half of Yingluck's winning total of 15.7 million votes in the 2011 election.
"After the 2014 coup, redshirts scattered into factions. Some voted for Future Forward in 2019. Some hardcore members found the amnesty bill proposed by the Yingluck government unacceptable," she said.
In 2013, the Pheu Thai party proposed a bill that would absolve those involved in Thailand's political upheaval including Thaksin and former Prime Minister Abhisit Vejjajiva who was in power during the bloody redshirt crackdown in 2010.
But despite the differences, redshirts would still vote for parties on the pro-democracy side. She said Thaksin needs to secure close to 20 million votes next year to gain a landslide, however, she did not see the Pheu Thai gaining a house majority on its own.
"The Pheu Thai could get about 12 million votes and the Move Forward [formerly Future Forward] could get another 8 million votes from the young generation, and together they could form a government."
More than 12 million people in the northeast – a Pheu Thai stronghold – voted last time, almost a third of the 38.3 million people who actually cast ballots.
Red-shirt movement vs Gen Z
Paetongtarn and Nattawut have been planning their campaign routes this month. Nattawut said there were plans to meet locals, and young voters throughout Thailand to come up with strategies for the election campaign.
Titipol Phakdeewanich, a political scientist at Ubon Ratchathani University, said the Pheu Thai campaign occurred when the political landscape was changing. "Thaksin cannot take for granted that the red-shirt movement would give him a landslide win. Young voters lean to Move Forward a lot because its ideology is more distinct compared to Pheu Thai's."
In 2020, youth-led
pro-democracy protests
demanded the removal of the Prayuth government, a new constitution and limits on the monarchy. Their activism, too, has been suppressed with protest leaders being monitored and jailed, mostly on charges of lese-majesty.
Ubon Ratchathani red shirt Rattawee has supported youth gatherings in the past when she could, bringing them food and offering advice. "I think of myself as a parent. I warn them not to go too extreme with their demands" but added that the redshirt morale is still strong despite Covid-19 gathering restrictions and official suppression limiting their ability to meet.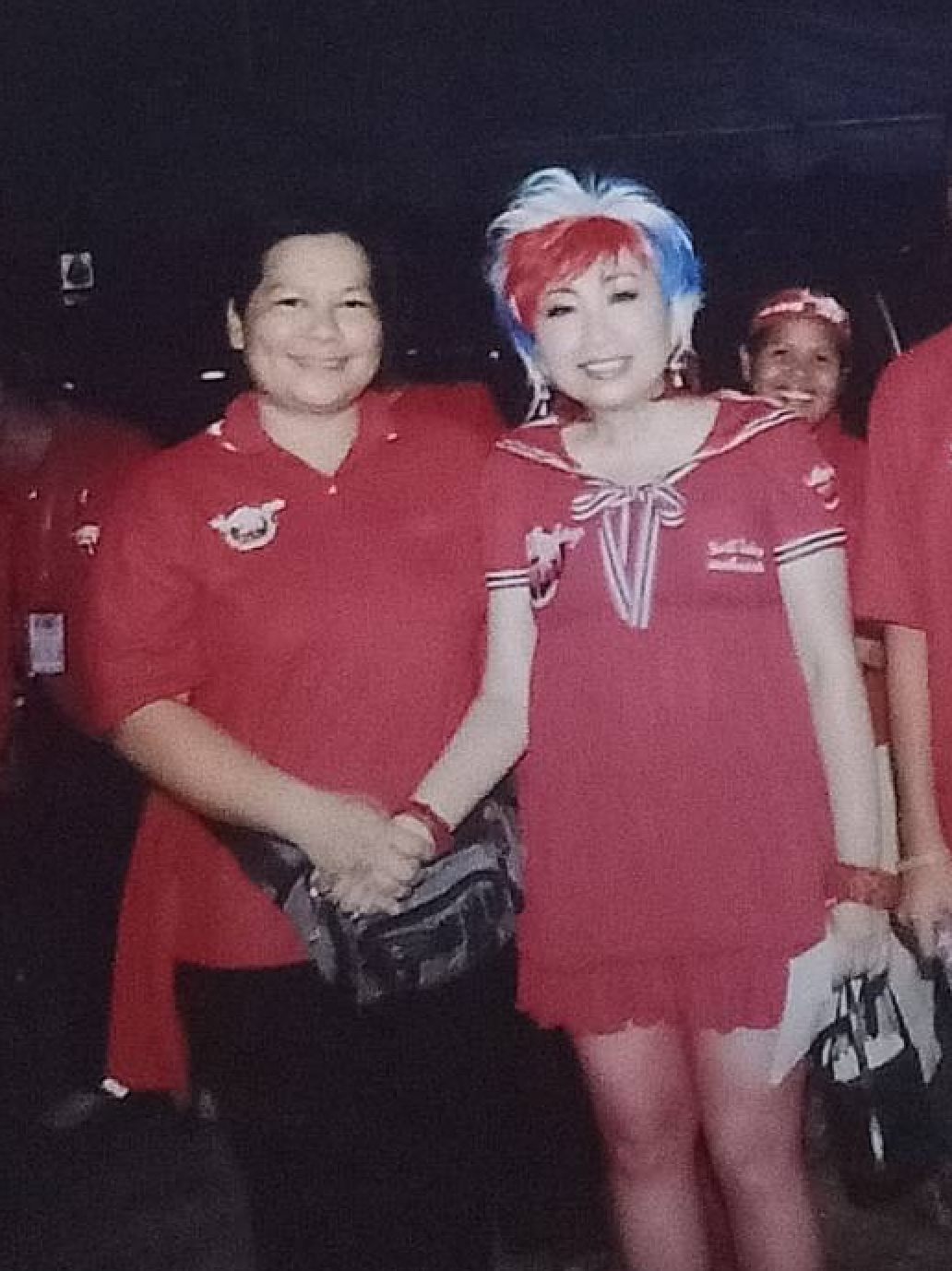 Rattawee, 53, said that in the coming poll those over 40 would support the Pheu Thai while younger voters would back the Move Forward. But given Prayuth's performance, many of his former supporters could switch sides too.
The redshirts have seen their movement suppressed by the military since the 2014 coup, but Thida said the fight for democracy and justice was a long game, and they could voice their political beliefs and faith in Thaksin through the poll.
"We hope the young will carry on with the fight. You can fight in the poll. Your votes are a weapon. From what I have heard, it is Paetongtarn's wish to enter politics. So this should help instil faith among supporters. It is as if Thaksin were here himself."