Japan
Get more with myNEWS
A personalised news feed of stories that matter to you
Learn more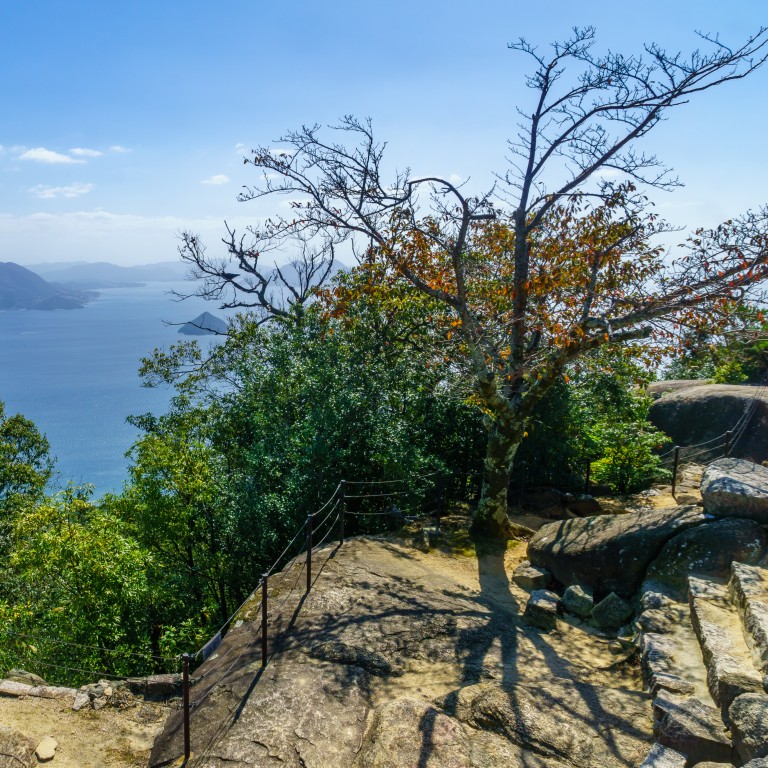 Lost Japanese hikers rescued after 10-day ordeal sorry for 'causing trouble'
Two women in their 60s reportedly got lost along a trail on Mount Misen when thick mist set in, triggering a search party
The hikers survived on biscuits and stream water, before the younger of the two went off to find the nearest village to seek help
Two women in their 60s have survived a 10-day ordeal on a mist-shrouded mountain in central Japan, getting by on water from streams and a rapidly dwindling supply of biscuits. And the first thing they did after being rescued was to apologise for causing a fuss.
The hikers were not named by police in Nara Prefecture, where they set out on an overnight hike on August 4, but were identified as a 61-year-old woman from the city of Nagoya and her 69-year-old friend from Ichinomiya, also in Aichi Prefecture.
The women began their ascent of the 1,895-metre Mount Misen from the village of Tenkawa, where they registered their route with the local mountain hiking office. According to their itinerary, the women planned to stay at a mountain refuge on the evening of August 4 before returning to a guest house in the village the following evening.
The women apparently lost the trail they were following in thick mist on the morning of the second day of their hike.
When the walkers failed to arrive before sunset on August 6, the alarm was raised and prefectural police and fire department officers dispatched search teams along the hiking trails that criss-cross the steep and heavily forested mountain valleys surrounding Mount Misen. After five days and with no sign of the two women, the search was called off.
The women have told police that after wandering in the mist for some time, they found a rudimentary shelter, lit a fire and waited for help. They drank water from a nearby stream and rationed their limited supply of biscuits and chocolate. Attempts to call for assistance on a mobile phone failed as they were not able to get any reception.
Apparently concluding that help was unlikely to be forthcoming and with the older woman suffering from exhaustion, the younger woman set out for assistance on August 13. With a map and the compass on her mobile phone, she made her way to the north and the village where they had started their hike.
As soon as she was able to get reception on her mobile phone, about 6km from the village, the woman contacted emergency services and a helicopter was dispatched to winch her to safety from a mountain ridge. She was able to give her rescuers directions to where she had left her companion, whom police were able to locate about three hours later.
The younger woman expressed her gratitude to the rescue teams, but also apologised.
"I feel so bad about causing trouble to so many people," the Asahi newspaper quoted her as telling police. "I should have had the courage to turn back earlier."