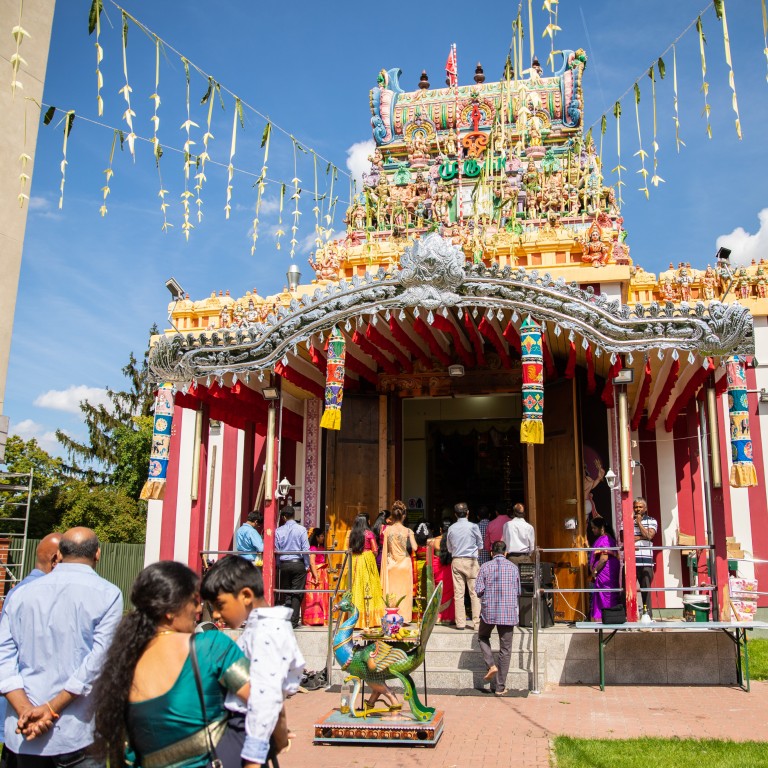 Sri Lankan Tamils in Germany cheer Gotabaya Rajapaksa's downfall, but not all will return
Since fleeing civil war, many Sri Lankan Tamils have juggled blue-collar jobs and trying to preserve their heritage while fitting into German society
Antipathy towards Rajapaksa remains high, but while many are relieved he's resigned, some say Germany is now home – not Sri Lanka
First the Maldives, then Singapore and now Thailand – disgraced former Sri Lankan president Gotabaya Rajapaksa's moves have been closely watched by many in Asia.
But almost 8,000km from
Sri Lanka
, one group in Europe is particularly fixated on news about Rajapaksa: the Tamils who fled the civil war and went to Germany as refugees.
They express relief that Rajapaksa has resigned but are dismayed that countries like
Singapore
have hosted him.
"Rajapaksa is a very bad and corrupt man, why would Singapore allow him to stay for more than 14 days? I hate it. It is disgusting," said Kumasamy Rajalingam, 64.
"He is a criminal. Everyone (in the Tamil community) was against Singapore housing him," said Kumasamy, who works as a driver for Nepal's embassy in Berlin.
Rajapaksa, a Sinhalese nationalist who helmed the country's defence ministry in the thick of the civil war, has been accused of war crimes including torture and killings. A United Nations investigation said as many as 40,000 mainly Tamil civilians had been killed in the final months of the war, which lasted from 1983 to 2009.
Rajapaksa travelled to Singapore
from the Maldives
on July 14, fleeing anti-government protests as Sri Lanka spiralled into an economic crisis. He
tendered his resignation
soon after he arrived. Singapore extended Rajapaksa's 14-day visit pass by two weeks and he
left for Thailand
on August 11.
Fleeing civil war
Hundreds of thousands of people like Kumasamy sought refuge in Europe and North America during the civil war, according to the UN High Commissioner for Refugees.
They were fleeing a separatist insurgency as the Liberation Tigers of Tamil Eelam (LTTE), widely known as the Tamil Tigers, clashed with the Sri Lankan army in their fight to form an independent state called Tamil Eelam in the country's northern and eastern provinces.
Back in Jaffna, the capital city of the Tamil-majority northern province, Kumasamy worked as a police officer from 1979 to 1983 but said he was constantly monitored by his colleagues on suspicion of having connections with the Tamil Tigers.
Eventually, he was dismissed from his job, and he moved to Germany in 1984, where he took on blue-collar jobs such as dishwashing.
Gnanagowry Kannan, 43, remembers hearing gunshots and bombs when she grew up in Jaffna during the conflict.
"Back then, even regular Tamils were suspected to be part of the LTTE. They (Sri Lankan soldiers) arrested and tortured them," she said.
Gnanagowry left Sri Lanka in 2000 for Germany, where she had an arranged marriage.
Just 22 years old then, she had a difficult time adjusting to a country where "everything was new" and was frequently homesick at the start.
"I missed my family. I had only my husband and felt alone here. I thought: why did I come?" said Gnanagowry, who now works as a cashier at a supermarket in Berlin.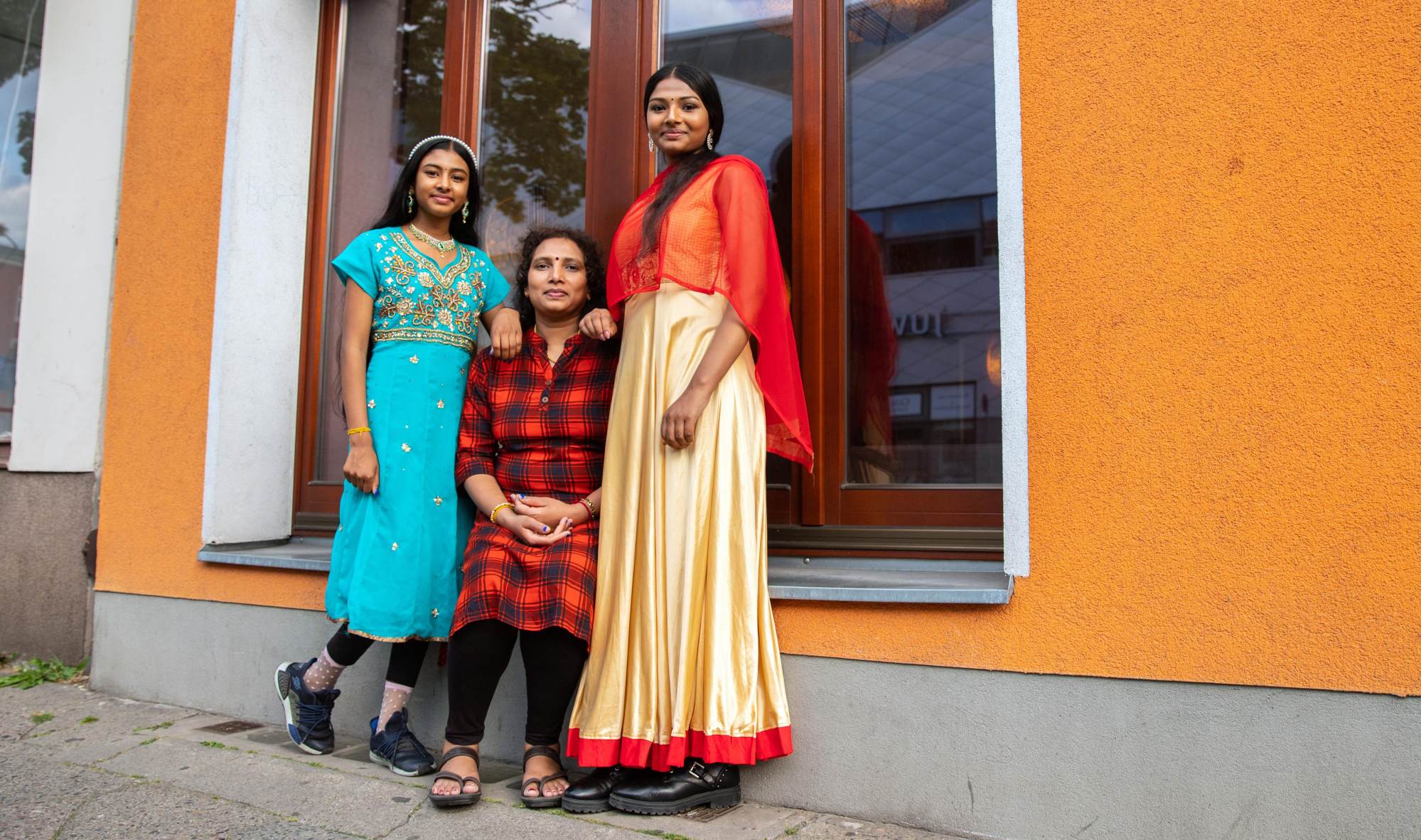 To remind her four German-born children of their Tamil roots, Gnanagowry makes sure they speak Tamil at home, and brings them to the Sri Mayurapathy Murugan Hindu temple in Blaschkoallee on Tuesdays and Fridays. On those two days, the family also avoids eating meat.
"We even wear our traditional saris to the temple," Gnanagowry said.
Her oldest daughter, Gayathiri Kannan, 18, said growing up as a German citizen with Tamil roots was challenging. She was the only Tamil student in her middle school and was bullied because of her skin colour.
"I was the black sheep. Everyone looked at me and in the past, I wished I had white skin, blonde hair and blue eyes," Gayathiri said in English. "I was a little ashamed of my culture and my history back then."
Tamil school, which she attends on the weekends, is where she feels she belongs. "In Tamil school, we all have the same skin colour and we can speak German and Tamil."
Pupils at these weekend classes brush up on their Tamil language skills or learn traditional instruments. But not all children are pushed to attend.
Kawint Navaratnam, 22, did not have this experience growing up. "Some parents are strict about learning Tamil, others are not that strict, like my parents," he said.
Compared to his two older siblings, his grasp of Tamil is stronger as he has taken over his father's restaurant, Naveena Path, which serves Sri Lankan and Indian food. He speaks the language more frequently now as he must communicate with restaurant workers and his father.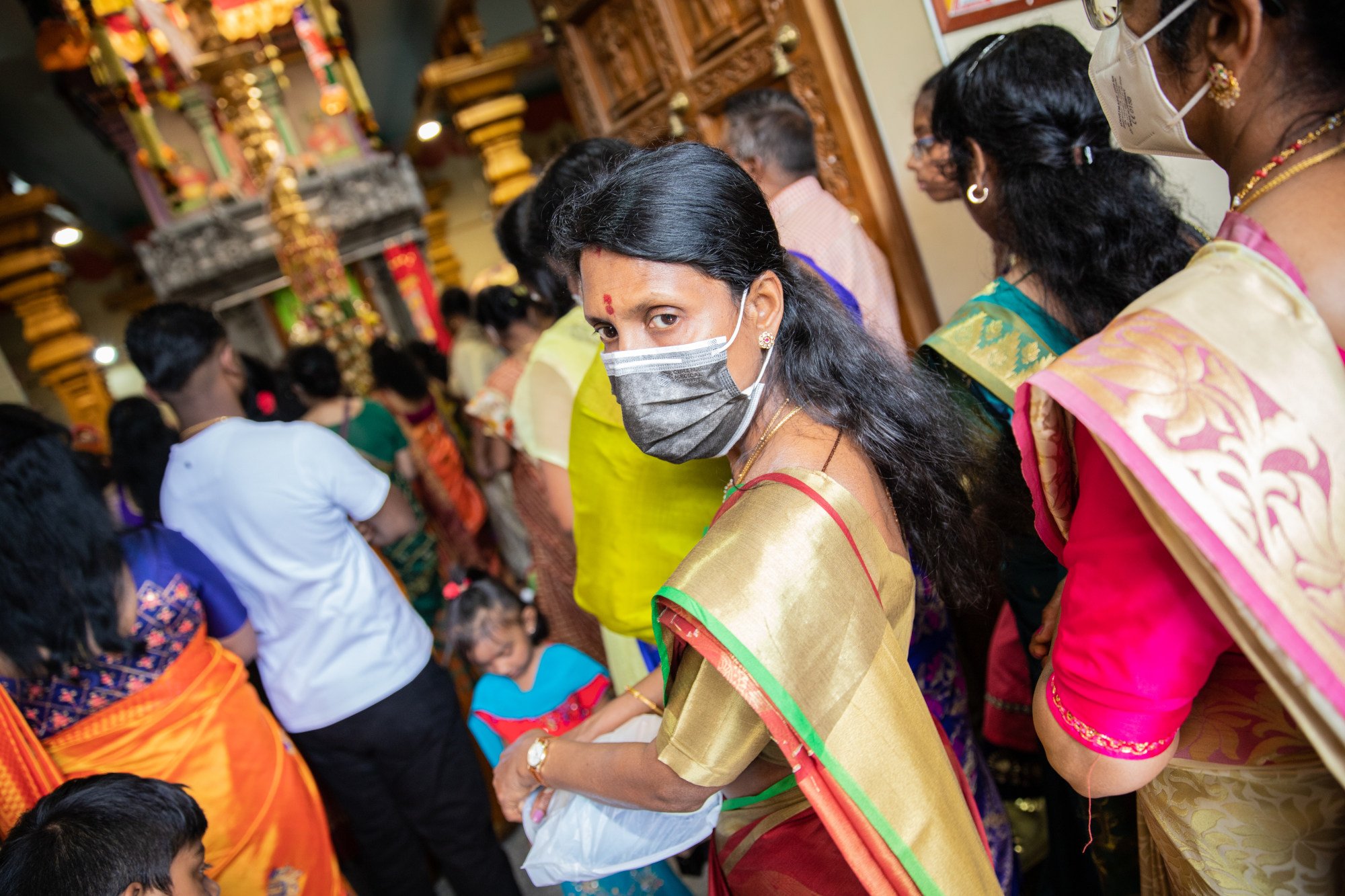 Some second-generation Tamils also still have arranged marriages, though it is less common than among the first generation.
Kapilan Raasenthiran, 32, whose parents fled to Berlin in the late 1980s, will wed in November in an arranged marriage.
By his estimation, nine in 10 first-generation Tamils in Berlin had arranged marriages, compared with around 60 per cent of his second-generation Tamil friends. About 40 per cent of those in his generation have "love marriages", he said.
"I think the older generation of Tamils is really into arranged marriages, but this will be less common in younger generations," said Kapilan, who owns a bakery in Berlin.
Kapilan's family engaged a marriage broker who connected him with women from the Tamil community in Berlin who were also looking to marry. The broker provided pictures of these women and details of where they were studying or working.
"When I'm interested in someone, then the broker can give me her contact details and we can talk."
His fiancée is the first woman whom he asked for a face-to-face meeting with.
Stay or go?
Kawint's father, Navaratnam Sellan, 67, is glad that Rajapaksa has been ousted and feels that Sri Lanka's political situation is more stable. He hopes that life in the country will now be more peaceful. "Now that Rajapaksa has quit, we can go home."
Navaratnam, who left Jaffna in 1979, hopes that the Tamils who fled Sri Lanka during the civil war, and who are doing better financially, can return to start businesses to help the country develop.
He is set on leaving his life in Germany behind to open a restaurant and help create jobs for locals in Sri Lanka.
Kawint, however, does not foresee himself moving to his father's homeland for the long haul any time soon.
"All my life I have lived here. It would be a big change to go back," said Kawint, who is studying civil engineering in university.
"It's not like we are the first generation who came here. They had it tough. But we, the second generation or third generation, have it better," he said. "We are going to school, we have good jobs, we live safely here. We are happy."