India
Get more with myNEWS
A personalised news feed of stories that matter to you
Learn more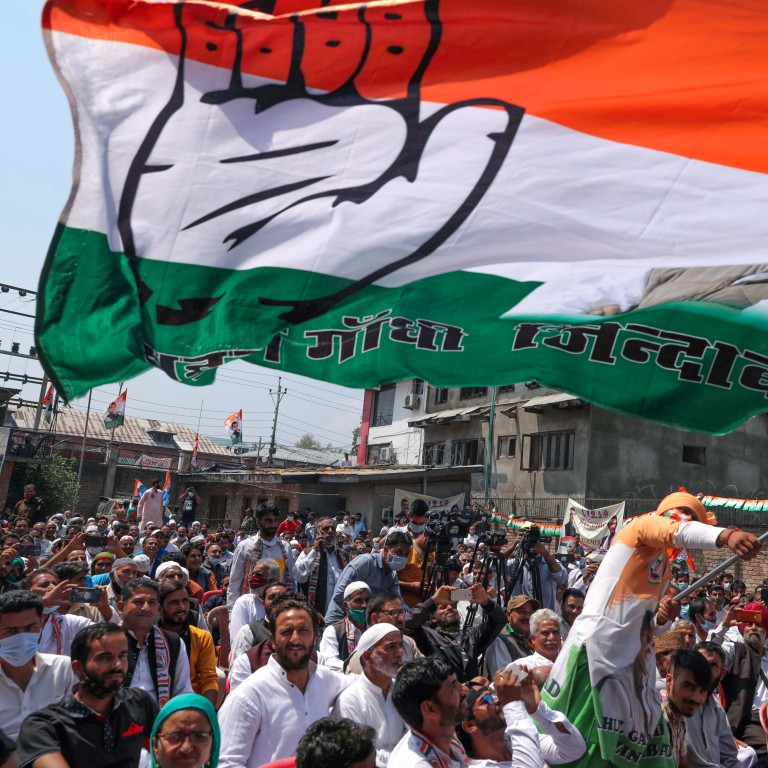 Rahul Gandhi's anti-BJP march across India shows Congress lacks fresh ideas, critics say
Gandhi and Congress party members will walk across India for five months to re-establish the party's political standing and drum up anti-BJP support
Critics have slammed the long march as a 'stale idea' that sends a confusing message to voters given he has resigned as party chief, prompting questions about his accountability
Rahul Gandhi, leader of
India
's opposition Congress party, has come under fire from critics for planning a long march with an ambiguous message to voters and for using a "stale idea" to garner political support.
Gandhi and 100 of his Congress party members will march across India for five months, covering 12 out of the country's 28 states, to revive his party's stagnant political standing and challenge the hegemony of the ruling, right-wing Hindu nationalist Bharatiya Janata Party (BJP) led by Prime Minister
Narendra Modi
.
Political columnist Parsa Venkateshwar Rao Jnr dismissed the march as "a stale idea". He said the Congress party has failed to find "a new idea, a new issue, a new challenge, a new goal" for India that could hold greater appeal than the BJP's brand of Hindu nationalism.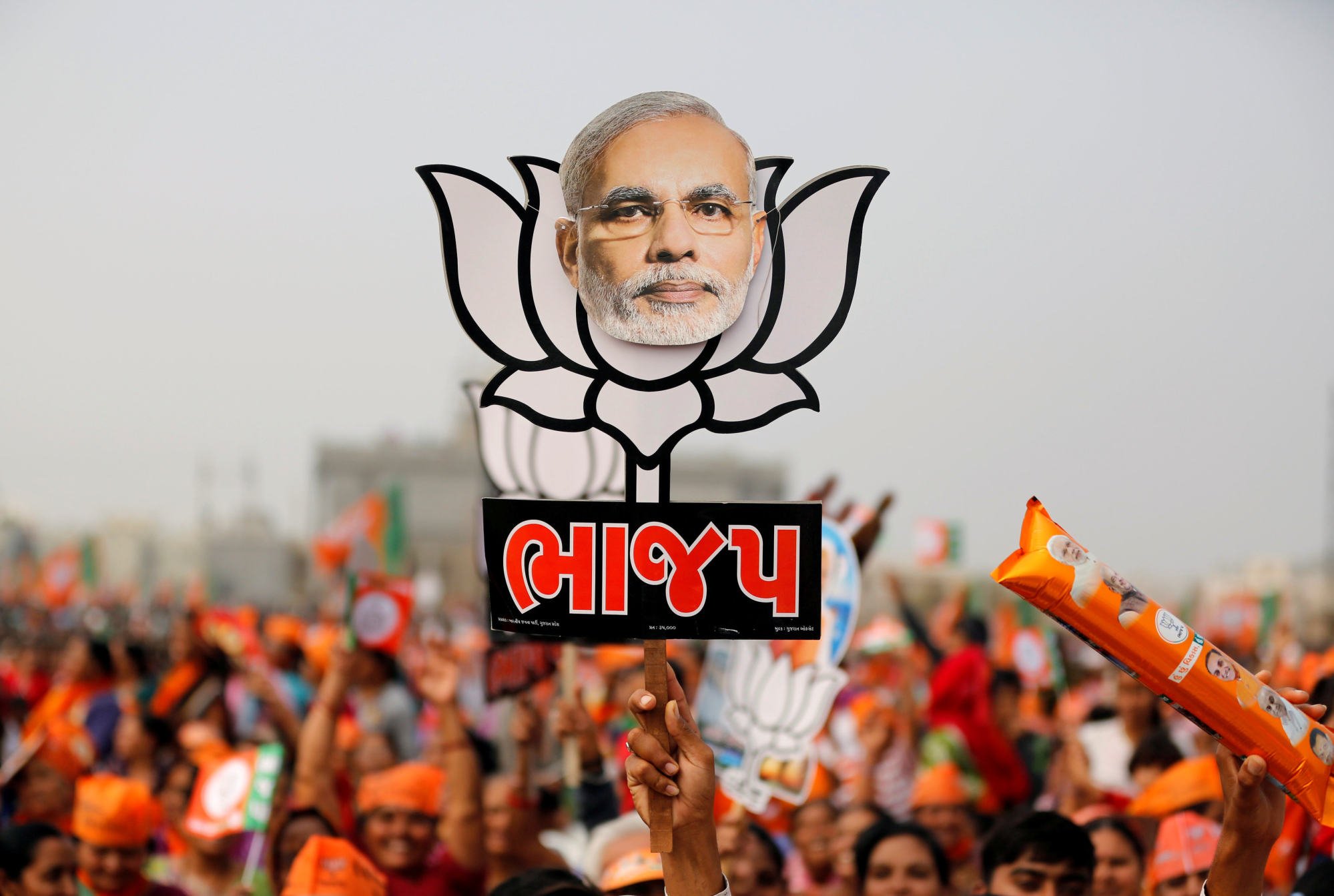 Experience had shown that the Congress party could not beat the BJP at its own game, he said. "The only thing that will work for Gandhi and his party is to offer something different and fresh that resonates with voters but they have failed to identify anything."
The march is a last-ditch effort by Gandhi to remain politically relevant and to "connect" with Indians. Since Narendra Modi took office in 2014, Gandhi has deployed every tool and tactic to erode Modi's popularity.
Nothing has worked. Name-calling, jibes and accusations have failed, while ridicule has mostly bounced off Modi.
Instead, it is Gandhi's own political credibility – never very high – that has declined even further. He also consistently polls lower than Modi as a potential prime minister.
In the latest edition of India Today's Mood of the Nation survey released on August 11, 53 per cent of nearly 122,000 respondents polled said they preferred Modi as prime minister, compared with 9 per cent for Gandhi.
Political analyst Arati Jerath also questioned the capacity of Gandhi in leading the march, especially after he resigned as party president in 2019 after Congress' drubbing in the polls that year.
She said:"What kind of leader is he if he isn't taking on the responsibility of running his party and being accountable to millions of Congress supporters across the country?"
The Congress party has continued its downward spiral for years – a far cry from its heyday when it had a strong nationwide presence and dominated Indian politics.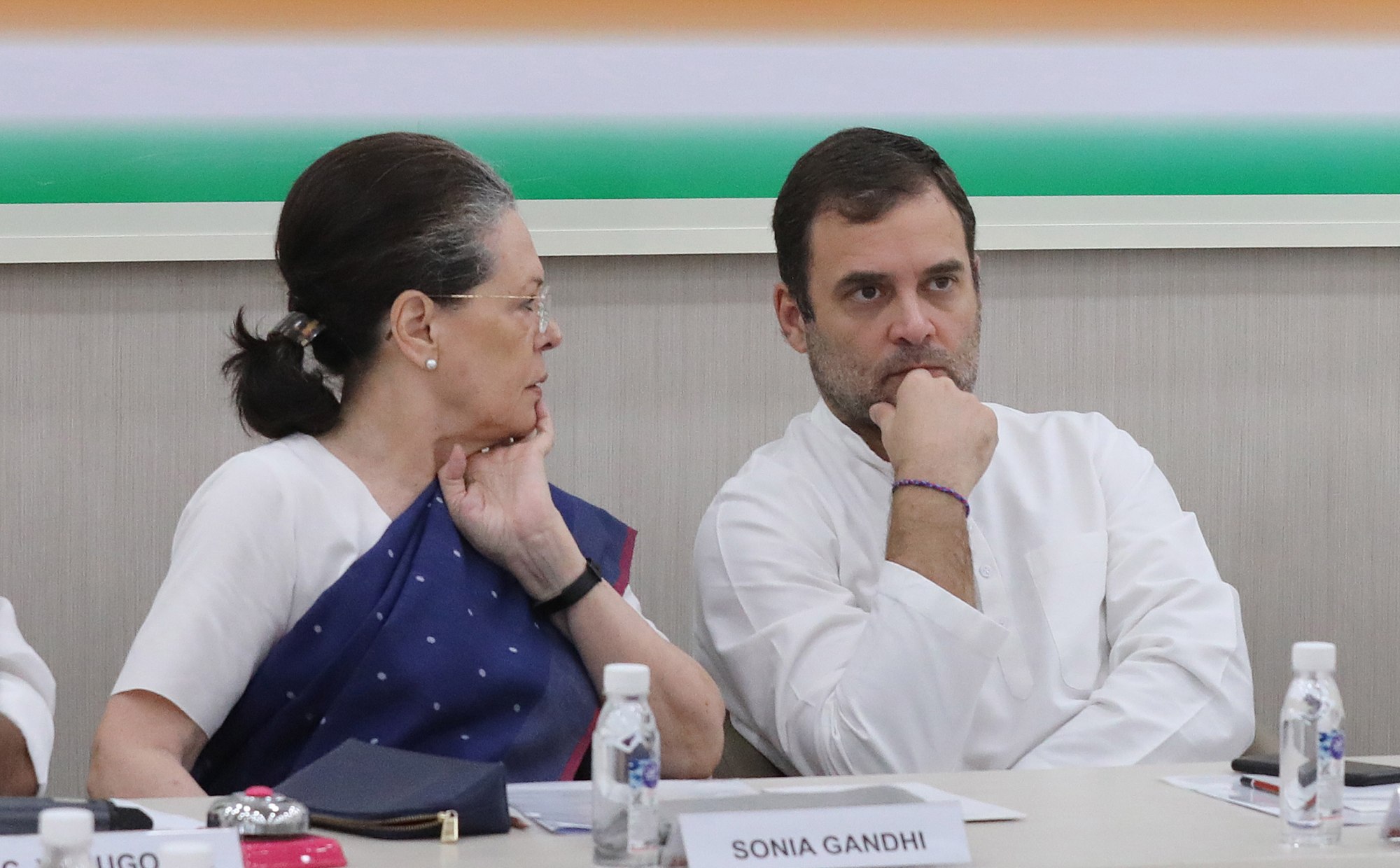 The party hopes to put on a strong showing by attracting large crowds. But Gandhi leading the march could send mixed signals to potential supporters. In 2019, he led the party to a spectacular defeat, failing to win even 10 per cent of parliament seats required of the main opposition party.
Since then, speculation has been rife over his return as party president. His recent statements appeared to reflect a disinclination for a return, reinforcing years-long criticism of being a "part-time dilettante" in politics.
Jerath also finds it peculiar that the march will bypass the states of Gujarat and Himachal Pradesh, which are carrying out local polls later this year. "This means Gandhi will not send out a clear message to voters linked to the forthcoming elections, which does not make any sense to me," she said.
Other commentators have been struck by the "jaded" nature of the march, called yatra in Hindi. Indians viewed a march like this as a shopworn tactic for politicians mobilising support, similar to hunger strikes. It is also unclear if Gandhi has a vision to project during the march.
At a meeting in New Delhi on Monday with civil society organisations, he indicated that the march would highlight the Modi government's failings, the "danger to democracy" posed by the BJP and its politics of divisiveness.
"We are starting this journey with the belief that the people of India want the politics of uniting, not dividing," he said.
Gandhi welcomes everyone who opposed the BJP to come out and walk with him, in addition to Congress party supporters. Regardless of the turnout, he said he would "walk alone".