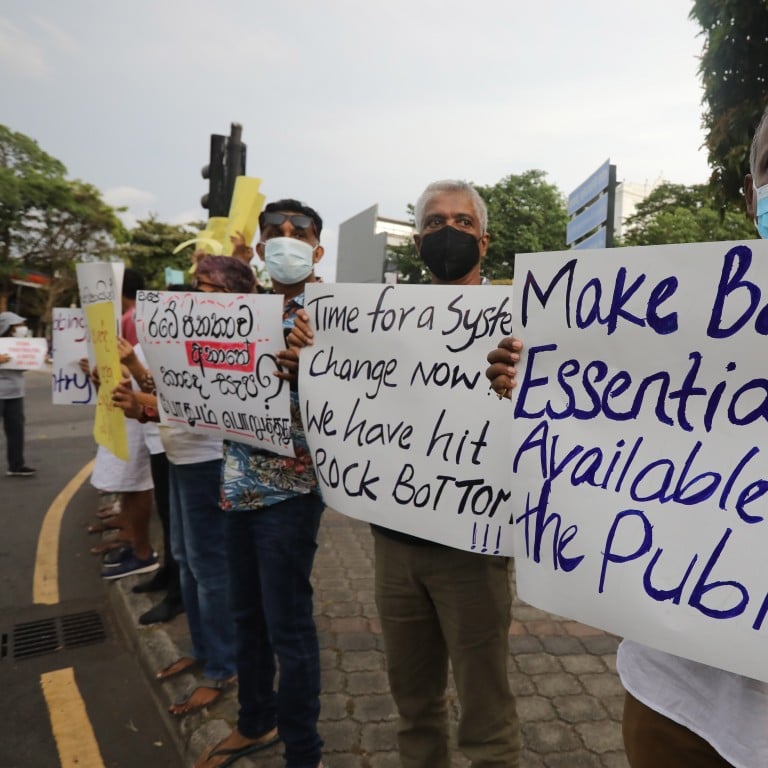 Sri Lanka's transgender community in need of 'life-saving assistance' amid economic crisis
Many transpeople can no longer afford rent, drugs for hormone therapy and struggle to find employment as country is mired in crisis
Struggles of transpeople are further exacerbated in conservative Sri Lanka, where they face social stigma and prosecution
Self-employed transwoman Teena was a bridal makeup artist in Negombo,
Sri Lanka
, but as the country became more entrenched in an economic crisis and her client pool dried up, she lost her monthly income of about 45,000 Sri Lankan rupees (US$145) and became a sex worker.
"I cannot go hungry. I had to do something else to earn money; to be able to buy food and pay the rent. So these days I do deals," the 33-year-old said, referring to sex work.
Even before the
crisis
, finding and retaining employment was already a challenge for Sri Lanka's transgender community, who often had to hide their transgender status from their family and colleagues in the conservative South Asian nation. To avoid social stigma and workplace discrimination, many transpeople have chosen to be self-employed.
The setbacks faced by the already-marginalised community have been exacerbated by the country's economic crisis, cutting off their access to vital hormonal therapy and rendering them unemployed and homeless.
Sri Lanka's 22 million people have undergone months of food and fuel shortages, extended blackouts and soaring inflation. In April, it defaulted on its US$51-billion foreign debt.
In June, the United Nations said that nearly 5.7 million people in Sri Lanka were estimated to be in need of "immediate life-saving assistance". By July, year-on-year food inflation rose to 90.9 per cent, and inflation stood at 60.8 per cent, even as the country underwent a rocky leadership change following mass protests.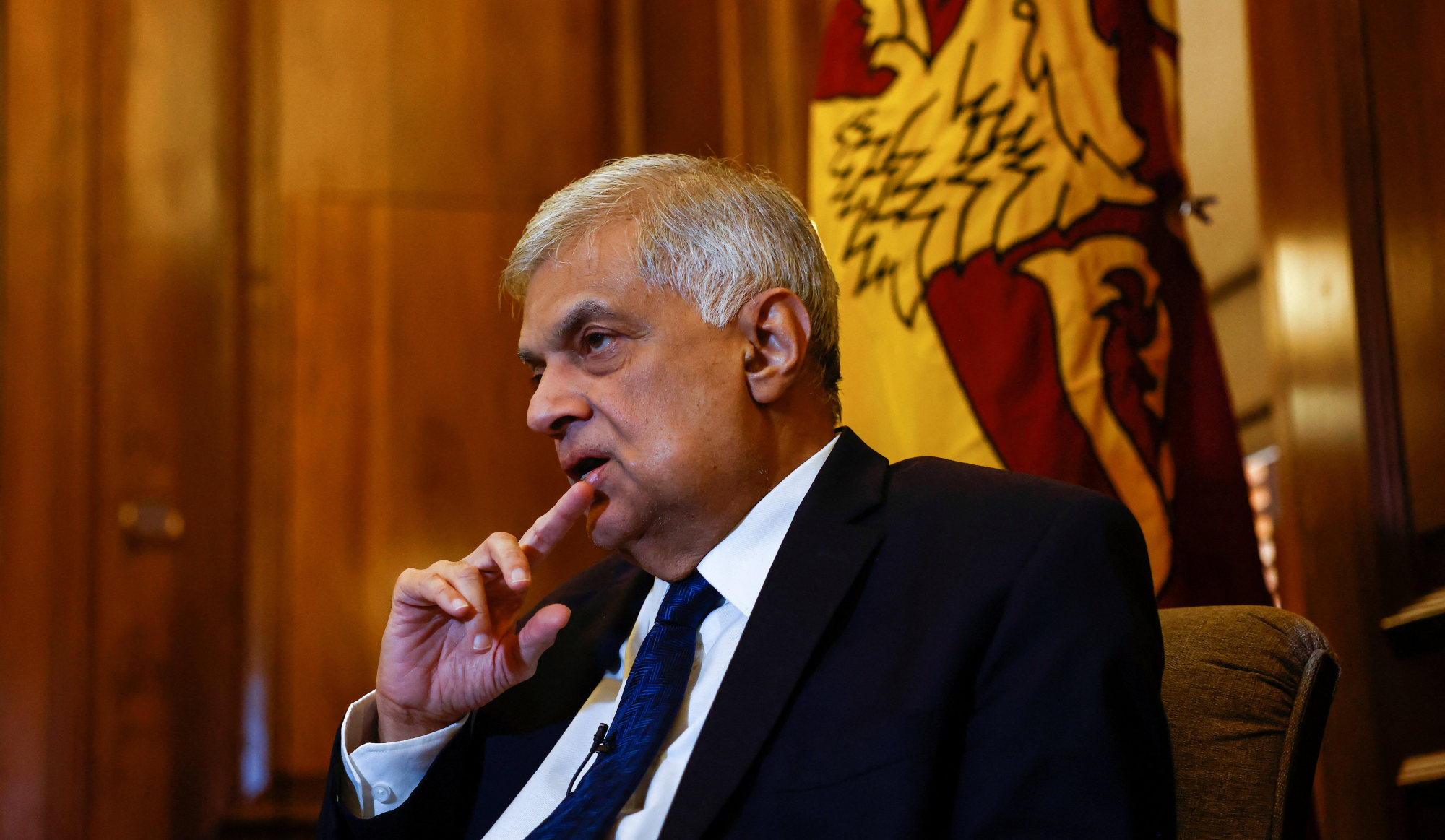 There are some 122,000 people in Sri Lanka aged 18-65 that identify as transgender, showed a December 2019 report by Equal Ground, a non-profit group that advocates for LGBTQ rights in the country.
Transpeople in Sri Lanka are often ostracised and persecuted by law, with the police using the Vagrants Ordinance on transpeople, accusing them of "gross indecency", among others, according to a 2016 report by New York-based Human Rights Watch.
Gender transformation's 'step back'
Sri Lanka's crisis has put hormonal therapy out of reach for most of the transgender community, as prices of hormones soar and availability declines, said Bhoomi Harendran, executive director of Sri Lanka's National Transgender Network.
"Most transmen work as labourers, while transwomen work as sex workers. So, when the prices of hormones increase, these individuals can afford them less frequently," she said.
Hormone therapy is vital to the transgender community. Transmen stop menstruating when they take hormones but menstruation restarts if they stop therapy for a month and a half, disrupting their transition cycles and "the gender transformation takes a step back", Harendran explained.
If the hormone therapy cycle breaks down, it can be "very depressing" for transpeople in the transition stage, Harendran noted.
For Teena, this is a difficult reality. She continues to undergo gender transition but can no longer afford hormones with her irregular income.
"I used to consistently take hormones for six months. But now I could not take hormones for three to four months, so all the changes in the body, all the developments, are getting reversed, Teena said.
"It is really difficult for me [emotionally] when I can't take hormones."
Many transgender people can no longer afford meals needed for daily survival, said Suranga De Zoysa, a team leader from Venasa Transgender Network.
Intermittent curfews imposed from the end of March due to clashes between anti-government protesters and pro-government groups, combined with economic unrest, have left them in hunger, he said.
"I have come across trans individuals who did not have any food to eat for two to three days," De Zoysa said. Some of these individuals suddenly lost their jobs, and others were sex workers who had no clients during the curfews, he added.
Community kitchens and meal drives operate across the country, but De Zoysa said that these are out of the reach of the trans community because most are "embarrassed and afraid to move in the society".
'No place to stay'
Transpeople are often shunned by their own families, forcing them to move out of the family home. "This is because their families do not want to admit that [a family member] has gone through a gender transition," De Zoysa said.
As more transgender people lost their jobs in the economic crisis, many can no longer afford a roof over their heads. Harendran also pointed out that most of these transgender people also have difficulty finding work under current economic circumstances.
Madhu is one such individual. Before the crisis, the 31-year-old made about 30,000 Sri Lankan rupees per month working as a salon assistant.
He had to forego his salary in the last few months as salon business ebbed. He now depends on his father, an odd-job worker who cleans roofs and fells trees. But Madhu's dependency on his family is delaying his gender transition.
"I would like to begin hormone therapy even tomorrow," Madhu said. He is unsure of his family's reaction to his transition as he has not come out to them. "If I have to leave home because of [the transition], I would not have a place to stay."
Back in Negombo, Teena has managed to pay her rent so far and have at least two meals per day, but she worries that her situation would worsen as the country's economic crisis extends. "Even now most men do not have money [for sexual services]. So fewer men come in."