Japan
Get more with myNEWS
A personalised news feed of stories that matter to you
Learn more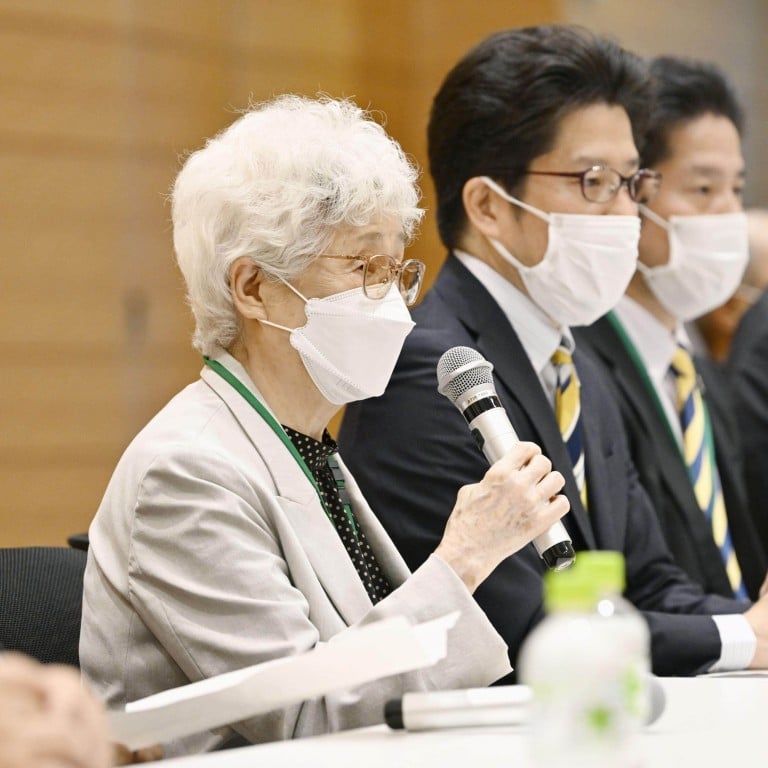 Japan mother, 86, loses hope of reunion with daughter North Korea abducted in 1977
Sakie Yokota, 86, wants her daughter Megumi, snatched aged 13 in 1977, home; but it's 20 years since Japan, North Korea had high-level meeting
'The issue has remained unsolved for so long. I feel a sense of intense, indescribable frustration. We have been waiting and working so hard'
Twenty years after her hopes were raised, Sakie Yokota's optimism that she would one day be reunited with her daughter – missing for almost half a century – has long since faded.
In its place is a deepening anger towards North Korea and frustration over the shortcomings of her own Japanese government in securing the freedom of Megumi, who was 13 when she was abducted by Pyongyang's agents in 1977.
Saturday marks two decades since then-Prime Minister Junichiro Koizumi travelled to Pyongyang for a meeting with Kim Jong-il, after which the North Korean leader permitted the release of five abducted Japanese nationals.
Song Il-ho, North Korea's ambassador responsible for negotiations to normalise the relationship with
Japan
, said on Thursday that the issue of abductions had been "already resolved", adding that prospects for a shift in bilateral ties "entirely depends on the attitude of the Japanese government".
Despite such claims by the North, Sakie insists Pyongyang is lying and she refuses to believe that her daughter is not still alive. That belief has been fuelled by reports from defectors who claim they saw Megumi after the date on which North Korea claims she died, as well as the results of DNA testing on cremated remains returned to Japan.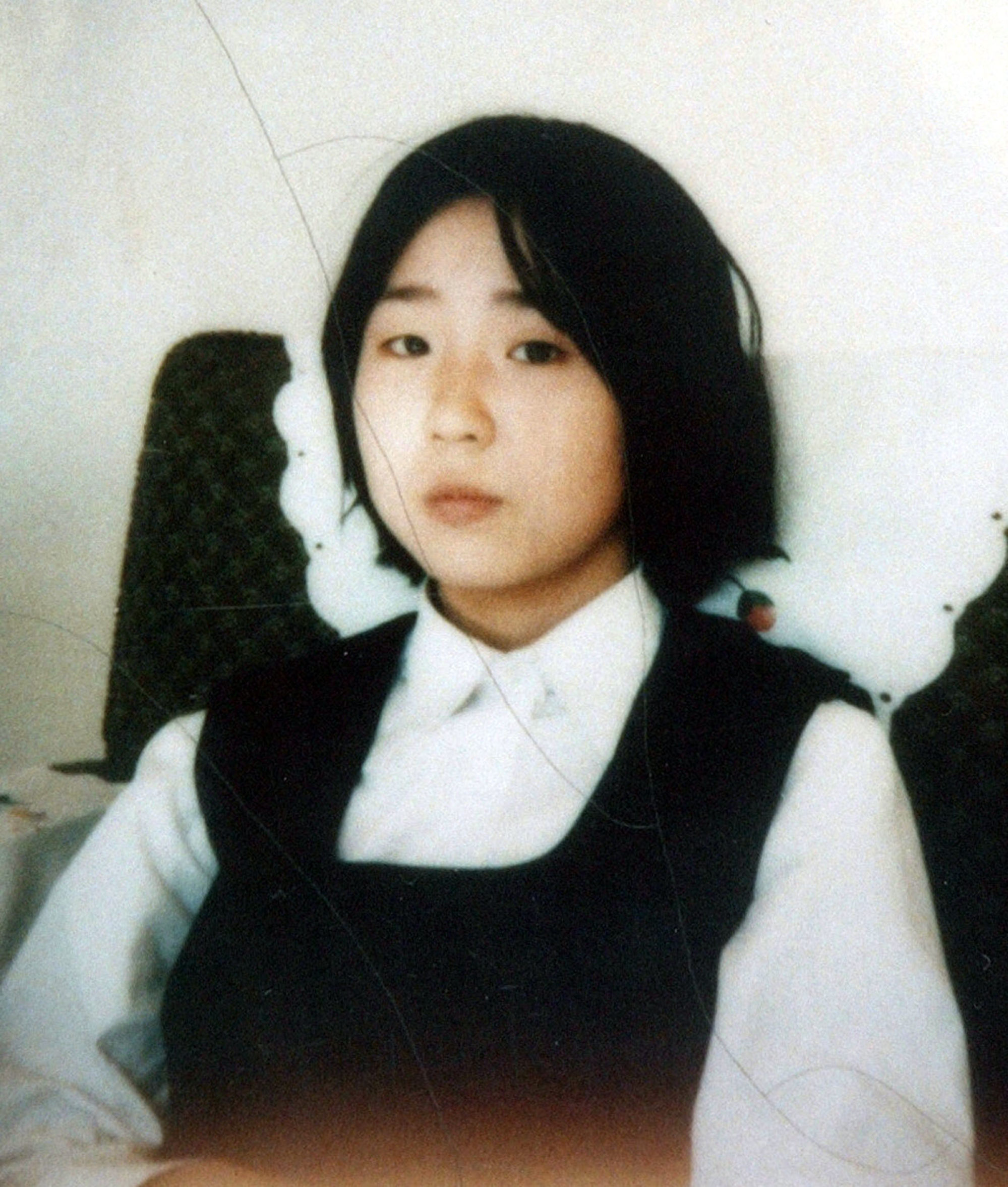 Pyongyang insisted the remains were of Megumi, but tests in Japan indicated they were from two people, neither with the same DNA as her family.
Now 86, Sakie has for decades been a tireless campaigner for the freedom of her daughter and other Japanese kidnapped by
North Korea
. The role of the human face of the families torn apart by the North's actions is one she has had to shoulder alone since her husband, Shigeru, died in 2020 aged 87.
But the years and the stresses are beginning to take their toll. In a series of media interviews in the run-up to Saturday's anniversary, she has looked frail and sounded frustrated.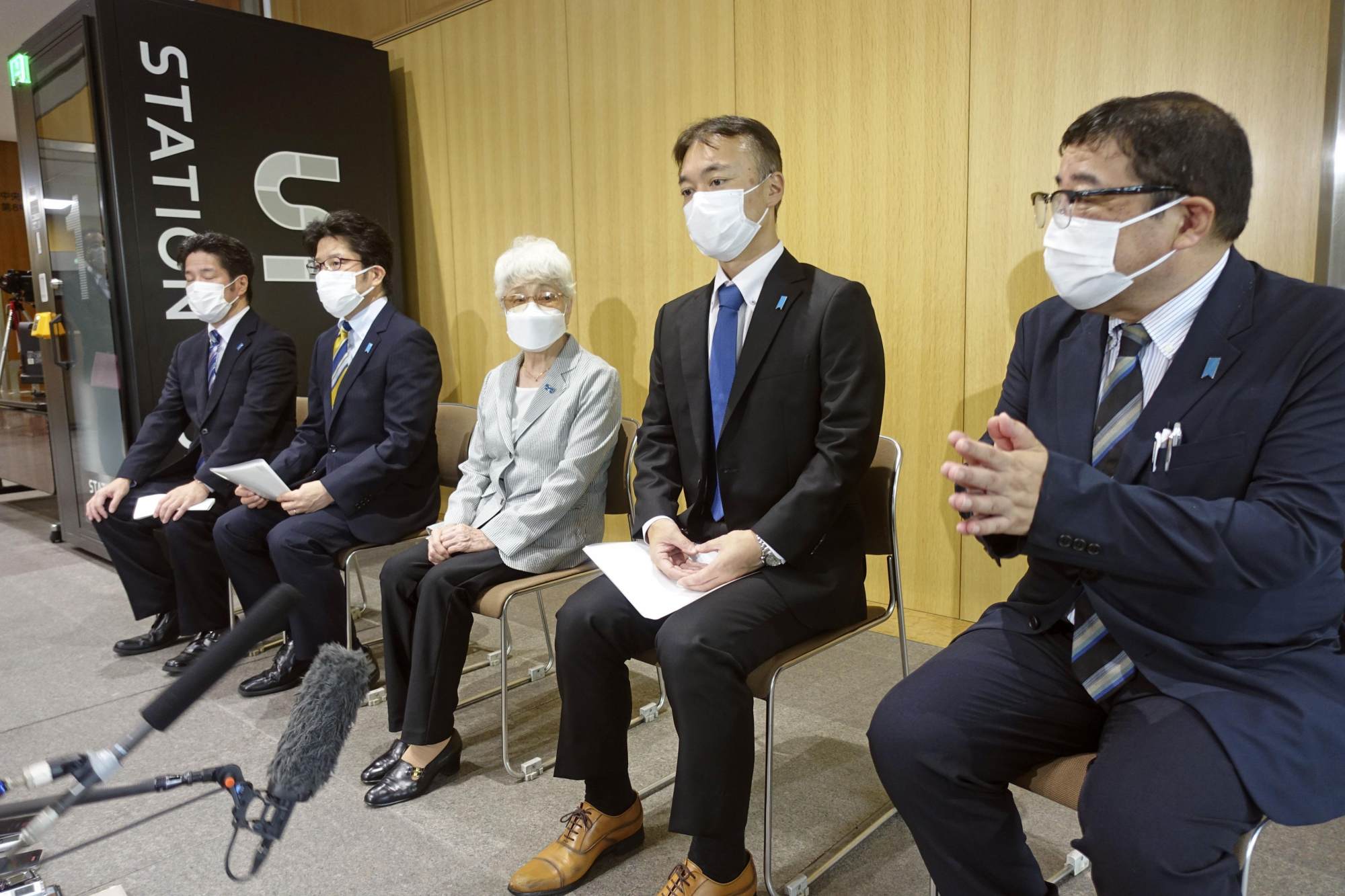 "The issue has remained unsolved for so long. I feel a sense of intense, indescribable frustration," she said in a press conference in Kawasaki City, 20km from Tokyo, on September 6.
"Why can't we do more to help them?" she asked. "We have been waiting and working so hard [for the abductees' return], so even though we have been told they are dead, we cannot just say 'I understand'.
"Even now, I still believe [North Korea's explanation] is absolutely untrue."
Successive Japanese governments have insisted they are doing everything in their power to communicate with North Korea and secure the release of the 23 Japanese nationals who are officially recognised as having been abducted, but there has been virtually no progress since September 2002 as relations between the two nations have deteriorated to the point that diplomatic exchanges are rare.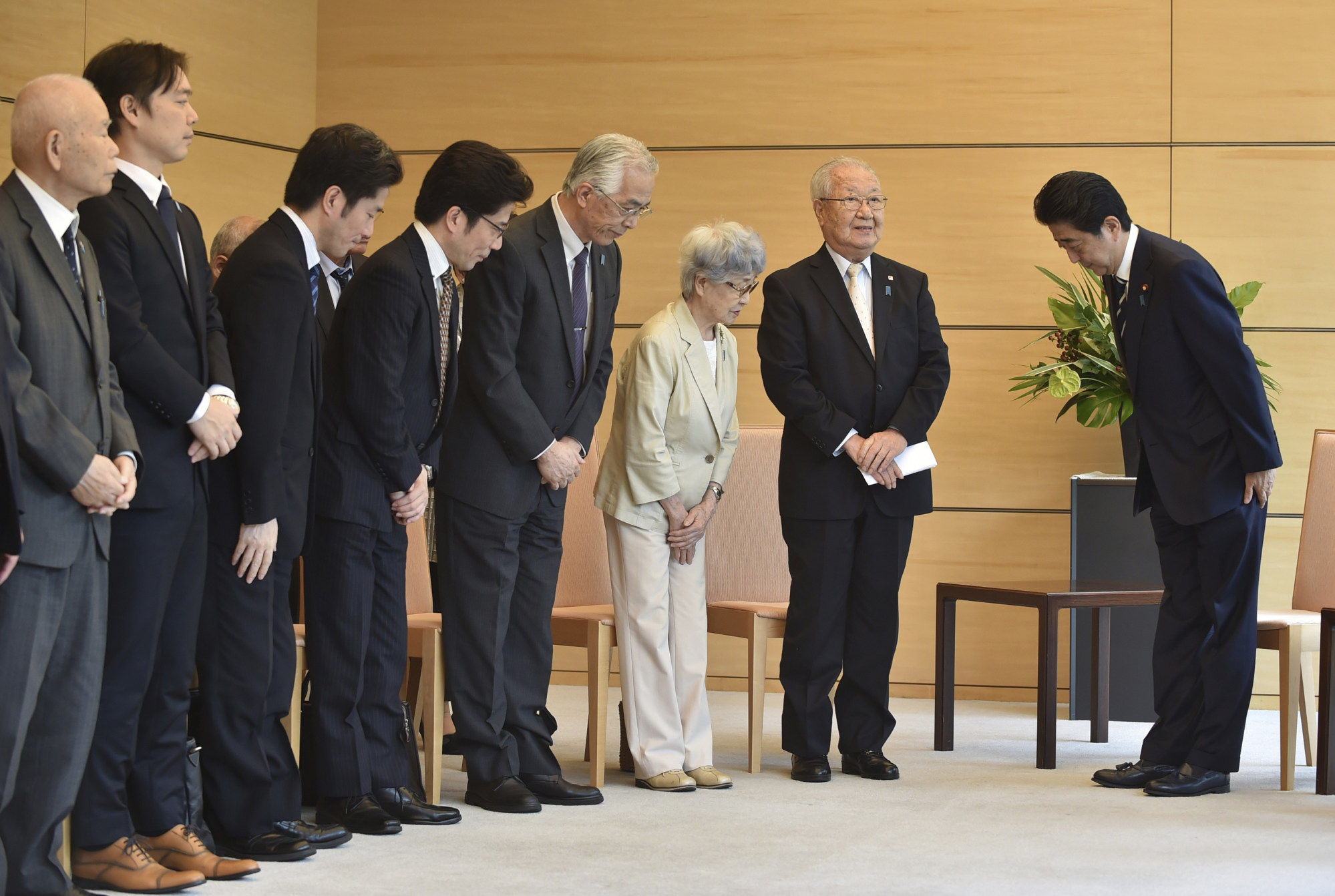 Asked what she wants the government to do, Sakie said: "We have to get them back and let them step back onto Japanese soil. I hope the government will take action to make this happen."
Campaigners are similarly calling on the government to take a firmer line, with groups such as The Investigating Commission on Missing Japanese Probably Related to North Korea insisting that the actual number of abductees is far higher than either side have admitted. The organisation has files on more than 100 Japanese who have disappeared in mysterious circumstances.
"We believe the Japanese need to take a far tougher line on the North and to use a new generation of energetic, Korean-speaking diplomats to make Pyongyang understand our position," said Yuki Yakabe, a director of the organisation.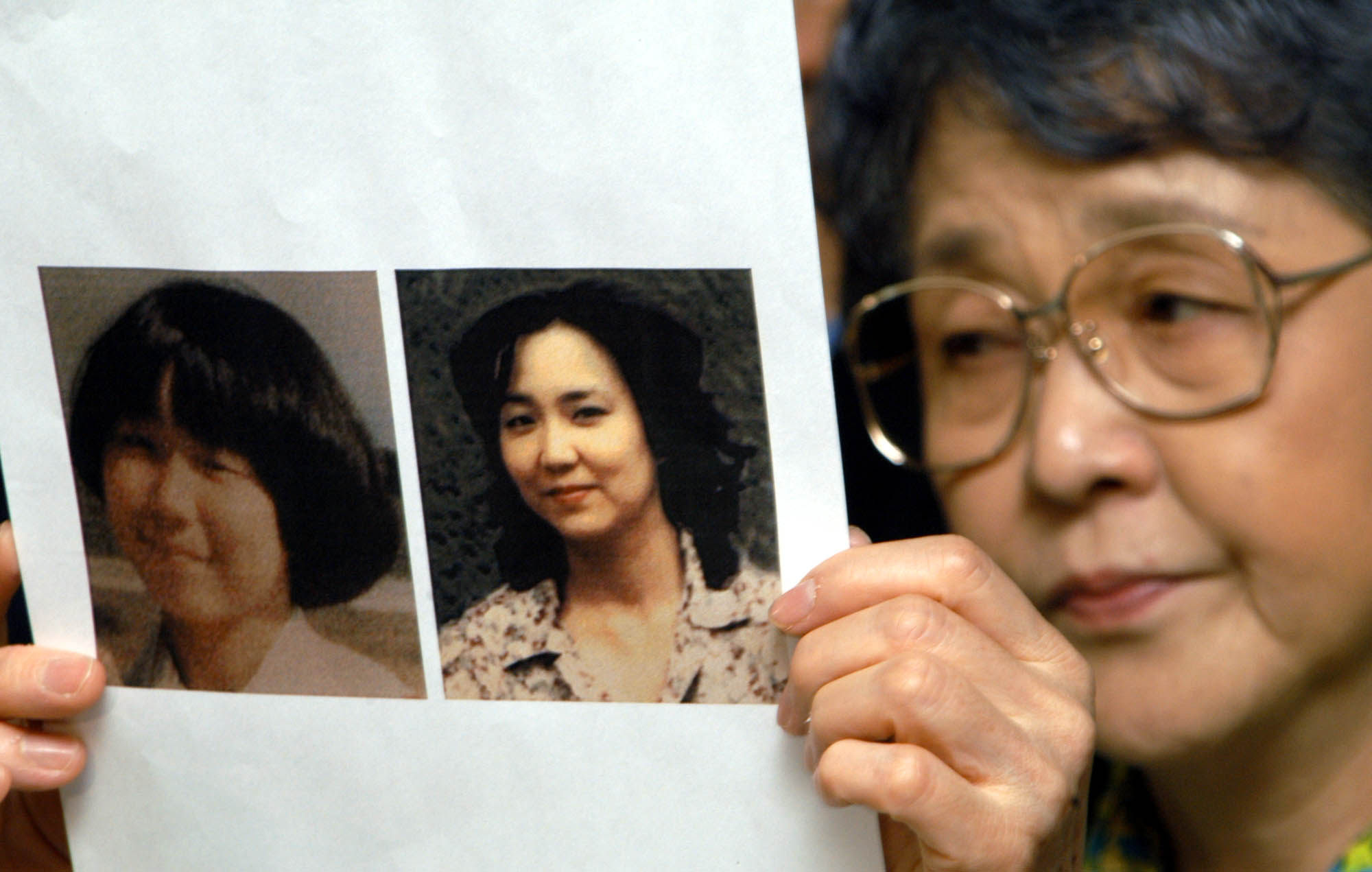 She said her team was "disappointed by what recent Japanese governments have achieved", adding that it was "particularly disappointing as so many years have now passed that relatives here are becoming older and dying without their hopes of being reunited being answered".
The organisation operates the Shiokaze radio station which broadcasts in Japanese, Korean, Chinese and English in North Korea, but is otherwise largely limited to continuing to promote the issue to the public through the media.
A solution is "difficult", Yakabe agrees, with China supporting North Korea and Japanese politicians preoccupied with many other issues. There is also a sense that time is passing.
Asked if she is optimistic that the abductees will be able to return home, even if they are indeed still alive, she said: "That's a very difficult question. But I am able to say that we will never give up our efforts to bring them home."
There are indications elsewhere that the issue is fading from the forefront of the public's mind, with other campaigners and pressure groups the South China Morning Post spoke to when Koizumi went to Pyongyang in 2002 either disbanded or their websites not updated for years.
Yoichi Shimada, a professor of international relations at Japan's Fukui Prefectural University and a supporter of the campaign to win the freedom of the abductees, admits that so much time has gone by and that links with Pyongyang are today so tenuous that the task is becoming extremely difficult.
"The basic problem can be traced back to 20 years ago, when the diplomats who went to Pyongyang with Koizumi did not push the North hard enough on the other abductees," he said.
Shinzo Abe was able to win international support for economic pressure on the North while he was prime minister, Shimada said, but economic pressure needs to be applied in conjunction with military and diplomatic pressure as the regime's greatest fear is an attack that would topple the Kim family.
Military pressure is extremely difficult to bring to bear, however, as the North has in recent years shown that it has an effective nuclear capability, Japan is limited by the terms of its constitution, successive US governments have not resorted to the use of force and Pyongyang has courted Beijing as its supporter.
In the last six months, geopolitical expediency has also meant that North Korea has forged closer ties with Russia.
"It's very difficult," said Shimada. "Frankly speaking, short of the immediate collapse of the North Korean regime, I do not think we will ever be able to recover all the abductees. And that is why my heart breaks every time that I see Sakie Yokota being asked about her daughter."
Additional reporting by Kyodo