Thailand
Get more with myNEWS
A personalised news feed of stories that matter to you
Learn more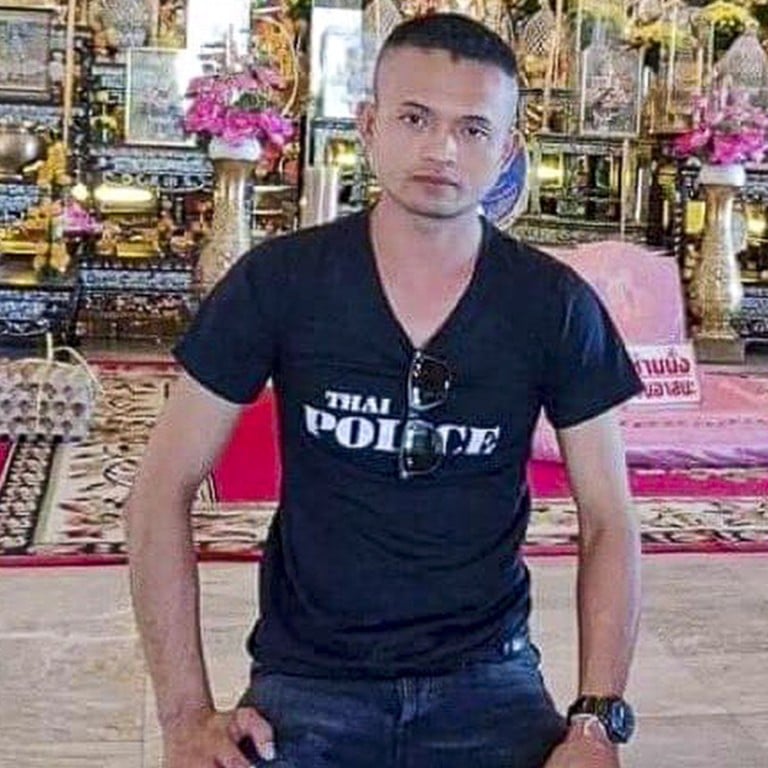 Former Thai policeman kills at least 37, mostly children, in nursery attack
The attacker, armed with a shotgun, a pistol and a knife, opened fire on the childcare centre in the northeastern province of Nong Bua Lam Phu
The man, identified as former police sergeant Panya Kamrab, went home and killed his wife, child and himself after the shooting, an official said
Dozens of people, mostly children, were killed on Thursday in a mass shooting by an ex-policeman at a day care centre in northeastern Thailand, police said.
The attacker later killed his wife and child before taking his own life.
The death toll at 9.30pm local time stood at 37, making it the worst mass shooting in recent Thai history.
The assailant, armed with a shotgun, a pistol and a knife, opened fire on the childcare centre in Uthaisawan, Nong Bua Lam Phu province, about 500 kilometres north of Bangkok, at about 12.30pm.
After the attack, the gunman went home and killed himself and his wife and child, said police colonel Jakkapat Vijitraithaya, from the province where the attack happened.
The gunman was identified as Panya Khamrab, 34, and he was dismissed from the force last year for drug use, Jakkapat said.
Nineteen boys, three girls and two adults were killed in the building before the assailant fled, according to a separate police statement. The total death toll remains unclear.
Photos and videos of the scene posted online showed sleeping mats scattered in a preschool room, its floor smeared with blood, with alphabet pictures and other colourful wall decorations.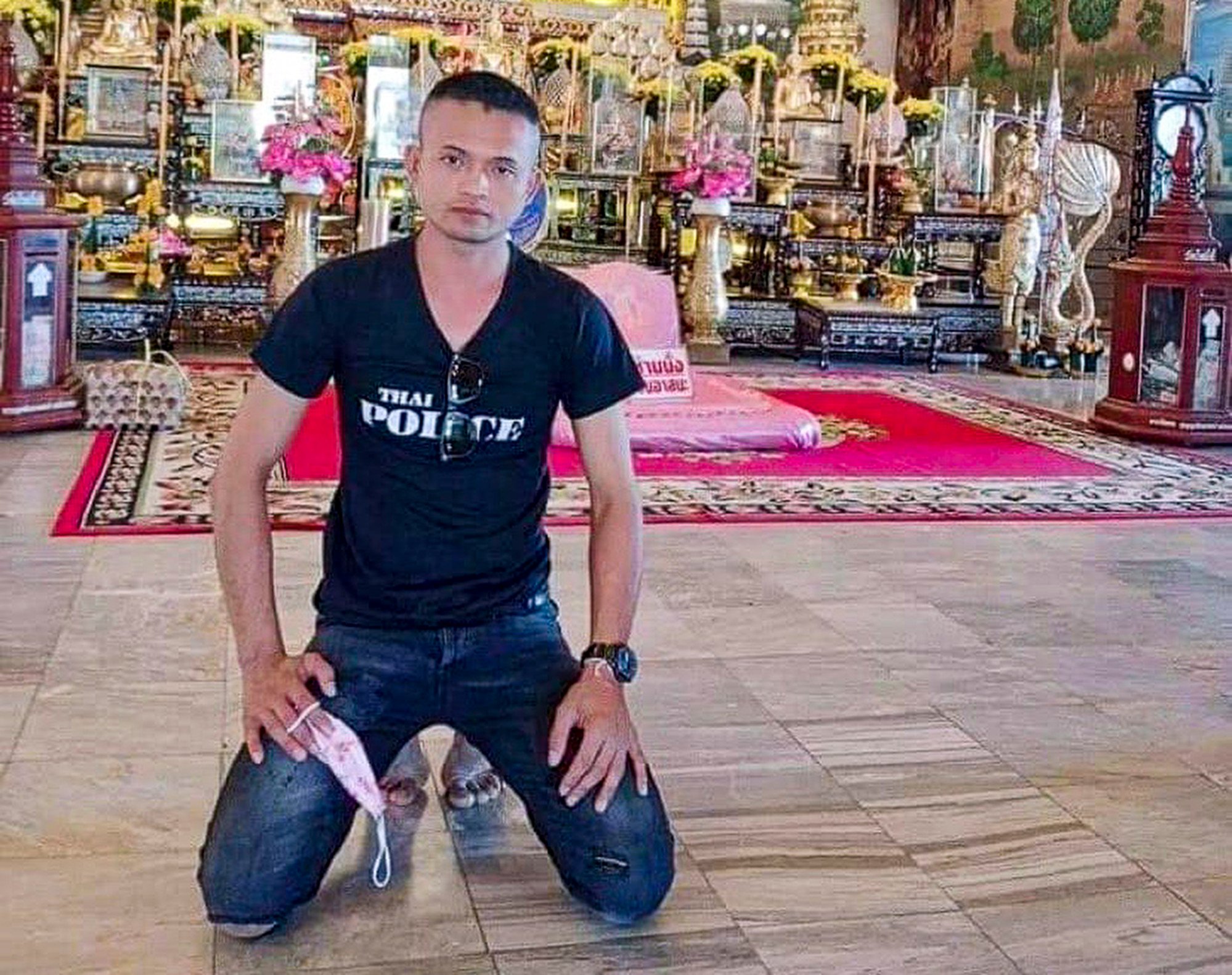 Eyewitness Paweena Purichan, 31, was riding her motorcycle to her shop when she encountered the fleeing Panya driving erratically.
"He intended to crash into others on the road," she said. "The attacker rammed a motorbike and two people were injured. I sped off to get away from him."
Paweena claimed the attacker was well-known in the area as a drug addict.
Police said Panya had been dismissed from a police station close to the scene of his rampage in Uthaisawan after being arrested with yaba – the methamphetamine pills which are easily available Thailand.
He had attended a court hearing on a drugs charge before opening fire at the centre, police said.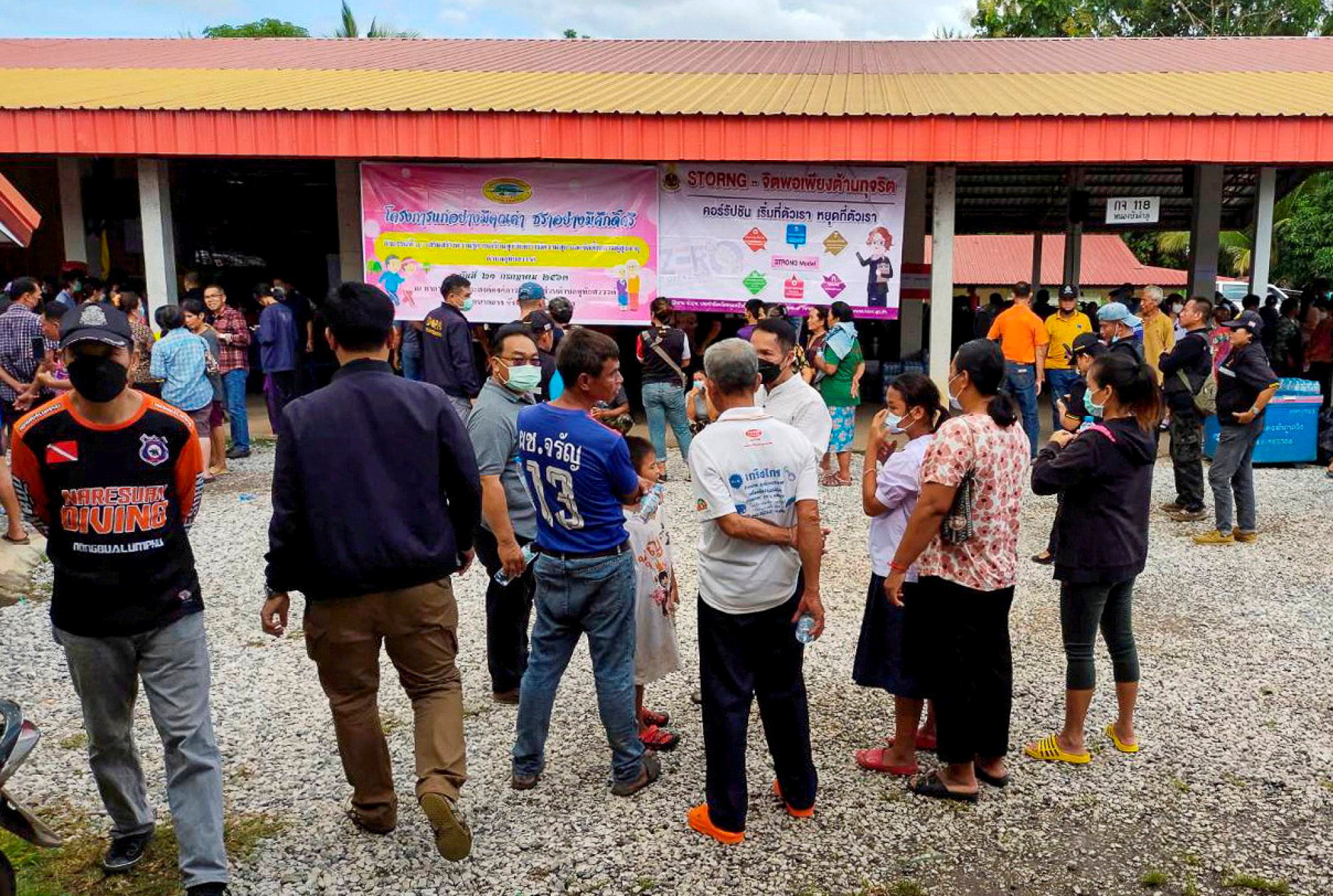 The attacker was agitated when he arrived at the day care facility to find his child was not there and left, then shot at bystanders and drove his vehicle at them, Paisan Luesomboon, a police spokesperson, told ThaiPBS television.
Unverified video showed armed police in body armour searching for the assailant, while conflicting reports from local media in a remote part of Thailand said the gunman had already turned his weapon on himself.
A video clip posted on social media showed relatives of victims weeping in the bloody aftermath as doctors swarmed the area and dazed survivors looked on. Thai PBS reported the death toll at 26, all but three children.
In another clip, a woman, whose face is covered by the broadcaster and is wailing, is asked by a TV reporter how many children were at the centre. She replies: "Thirty … but there's only one left".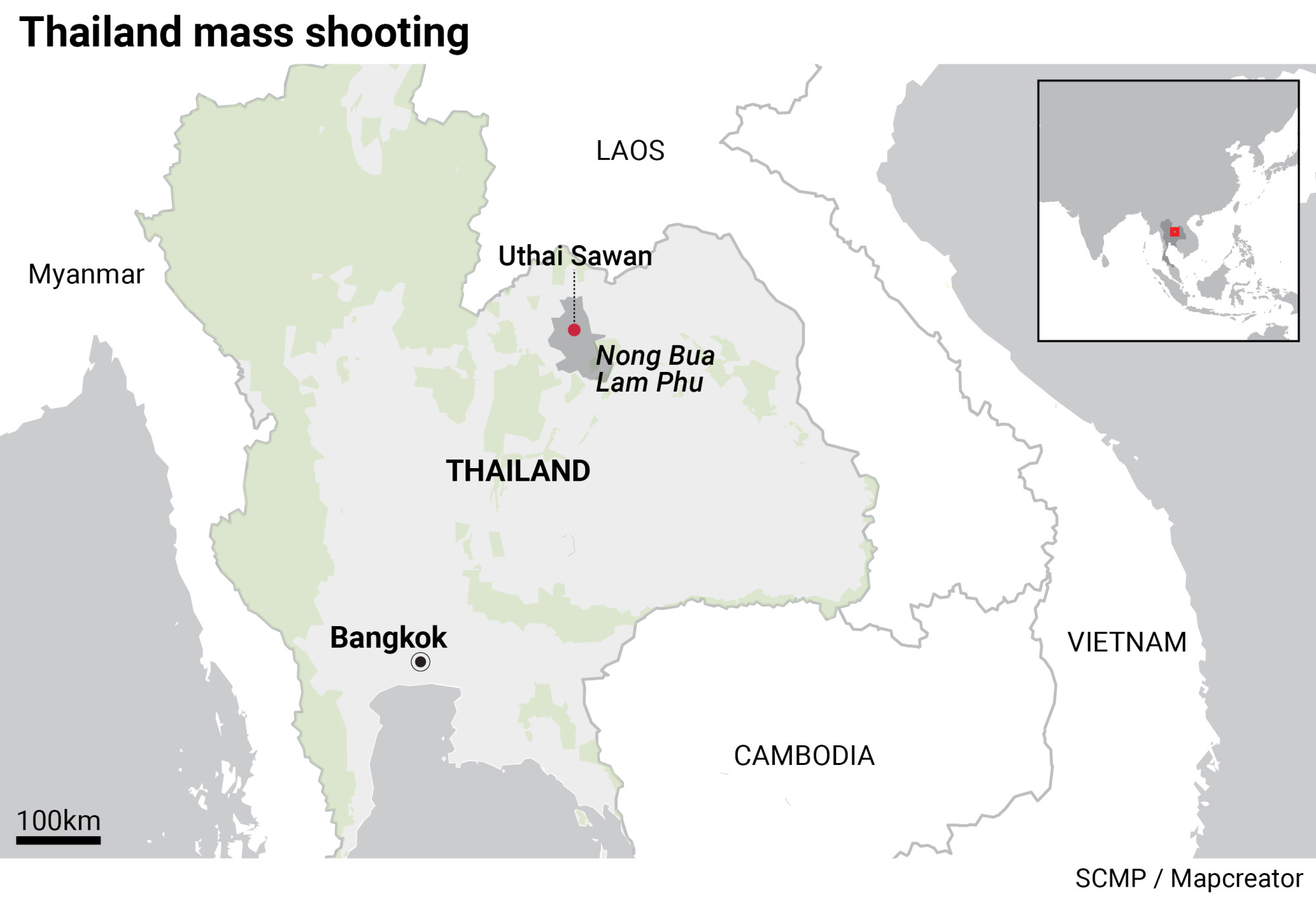 Thai Prime Minister Prayut Chan-ocha said he had ordered the national police chief to "fast-track an investigation".
"Concerning this horrifying incident ... I would like to express my deepest sorrow and condolences to the families of the dead and injured," Prayut wrote on his official Facebook page.
School shootings are rare in Thailand, but gun rampages by former or serving police officers or soldiers happen with increasing frequency.
The worst to date was in 2020, when a soldier apparently angered over a property deal gone sour killed at least 29 people and wounded 57 in a gun rampage that spanned four locations around Korat, including a mall packed with weekend shoppers.
The rate of gun ownership in Thailand is high compared with some other countries in the region but official figures do not include huge numbers of illegal weapons, many of which have been brought in across porous borders over the years from strife-torn neighbours.
Additional reporting by AP, Reuters and AFP