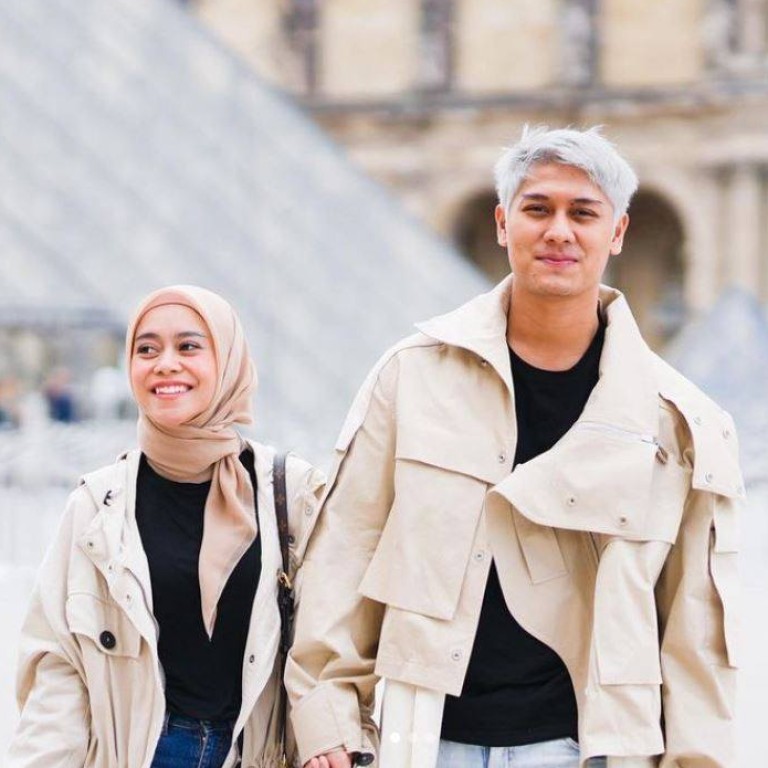 Indonesian singer Lesti Kejora retracts assault claim against husband Rizky Billar 'for baby son'
Lesti had earlier told the police that the violent incident took place after she learned about Rizky's infidelity
The couple, known among their fans as 'Leslar', has nearly 40 million followers on Instagram and had celebrated their first wedding anniversary in August
Indonesian social media was in a frenzy on Friday after the hugely popular traditional folk music singer Lesti Kejora said she was withdrawing her report of domestic violence against her husband, soap opera actor Rizky Billar.
Rizky's arrest had come weeks after the South Jakarta Police received a complaint from Lesti, 23, who alleged that he had assaulted her at their home on September 28.
Speaking during a press conference at the South Jakarta Metro Police station on Friday, Lesti said she revoked her report for her son.
"The reason is my son. After all, my husband is the father of my child," she said. "Alhamdulillah, he has also admitted to his actions and apologised to me and my family, especially my father."
The couple, known among their fans as "Leslar", boasts a total of nearly 40 million followers on Instagram. Lesti built her massive following as a star of dangdut, a genre of folk music that has become increasingly popular in urban Indonesia. Rizky's Instagram account appeared to have been taken down on Friday.
On Thursday, after hours of questioning, police said they had charged Rizky, 27, with suspected domestic violence – a charge that can lead to imprisonment for at least five years. He had also been detained for at least 20 days.
However, on the same day, Surya Darma Simbolon, a member of Rizky's legal team, told Indonesian news outlet Kompas that the couple had reconciled and signed a letter of revocation when Lesti arrived at the police station.
"Lesti suddenly came [to the police station] and wanted to withdraw the report," said Jakarta Metro Police spokesman Endra Zulpan to CNN Indonesia on Thursday.
"It's not like he will be released tonight if the report has been revoked," he added. "Now the authority of the case is in the hands of the investigators, they have already started the fingerprinting process and began naming suspects. This process must be respected."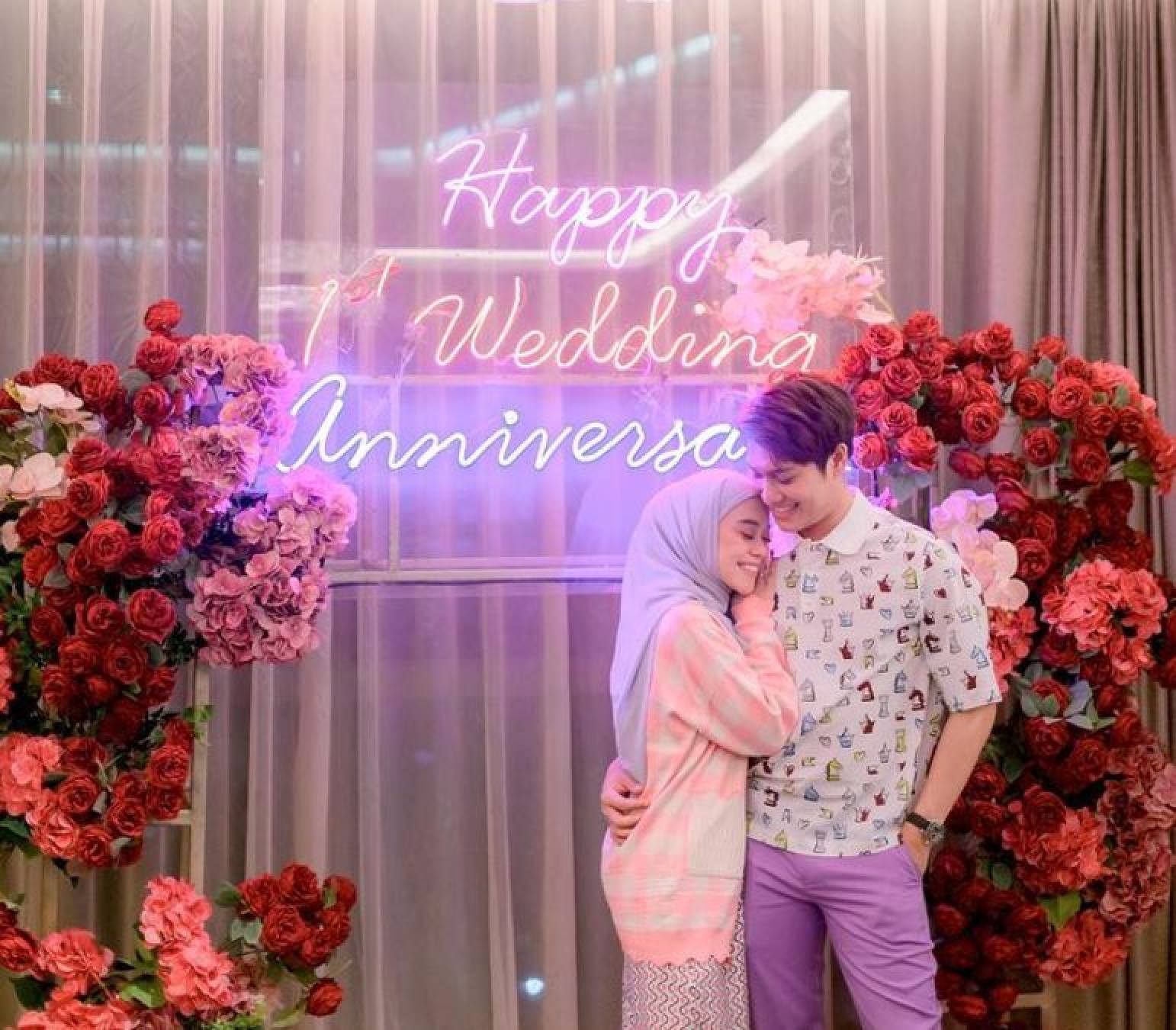 Lesti had earlier told the police that the violent incident took place after she learned about Rizky's infidelity and confronted him.
"The culprit was angry and tried to push the victim and slammed her on the bed. He then choked her neck until she fell on the floor," Zulpan had said in a press conference on September 29 following Lesti's initial report. "The victim is feeling pain in her right arm and the left side of her neck."
Detikcom reported that Rizky had been summoned several times by South Jakarta Police investigators for questioning regarding the alleged domestic violence but had failed to show up.
A video released by police officials – that has since gone viral on social media – also showed CCTV footage of Rizky allegedly hurling a billiard ball at Lesti in October last year.
Some social media users reacted with shock and confusion towards Lesti's revocation of the domestic violence report.
"It is her right to do so, but I don't understand why she would do this," one Twitter user said. "Speechless … I hope she considers her own safety," said another.
The couple, who have one child, celebrated their first wedding anniversary on August 19 this year. Their wedding in 2021 was highly publicised and parts of the ceremony were broadcasted live on television.
However, their wedding was also laced with controversy after it was reported that they had already been married earlier in the year under a nikah siri arrangement – marriage recognized by religion but not by the state.
They were faced with accusations of public deceit, with some saying that the couple should be reported to the police for trifling with the country's marriage laws.