Thailand
Get more with myNEWS
A personalised news feed of stories that matter to you
Learn more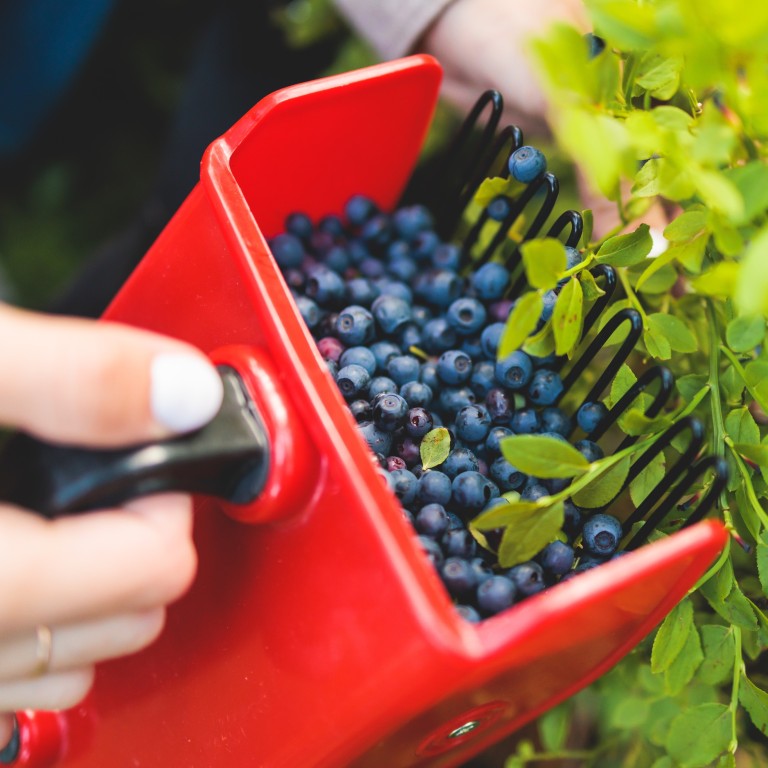 Thai migrant workers demand action as berry-picking hardships in Finland go unheard
Thousands of Thai workers have been lured to Finland and Sweden over the past decade with promises of earning thousands of dollars to pick wild berries
Instead, they were faced with inhumane working and living conditions, and rarely received the money they were owed, advocates say
It has been almost 10 years, but Praisanti Jumangwa, 53, still recalls the events in 2013 when he worked as a berry picker in
Finland
.
"A recruiter came into the village and said everyone would be paid between 100,000 and 200,000 baht (US$2,660-US$5,320) in exchange for two months of picking wild berries there," said the Thai cassava farmer, who worked in the Nordic country between July and October that year.
He had a feeling it was too good to be true, but the salary was irresistible. The annual income for an agricultural household in Thailand is about 400,000 baht (US$10,500).
"Before we went we had to put down 73,000 baht (US$1,944) in advance for expenses. I was cheated even before I started working," he said. "But we all knew working for two months in
Thailand
couldn't get us anywhere near the promised salary."
Such promises have lured tens of thousands of Thai workers to Finland and
Sweden
the past decade to pick wild berries. Workers' accounts have been reported by both Thai and Finnish media, but for Praisanti and many others, justice has not yet been served. Many are still owed money and recruiters have never been brought to justice while job agents continue to send people to work overseas.
Thousands of Thai workers arrive in Finland and Sweden every year only to face inhumane working and living conditions. They are then ripped off through a human trafficking process long overlooked by authorities on both sides of the world, advocates say.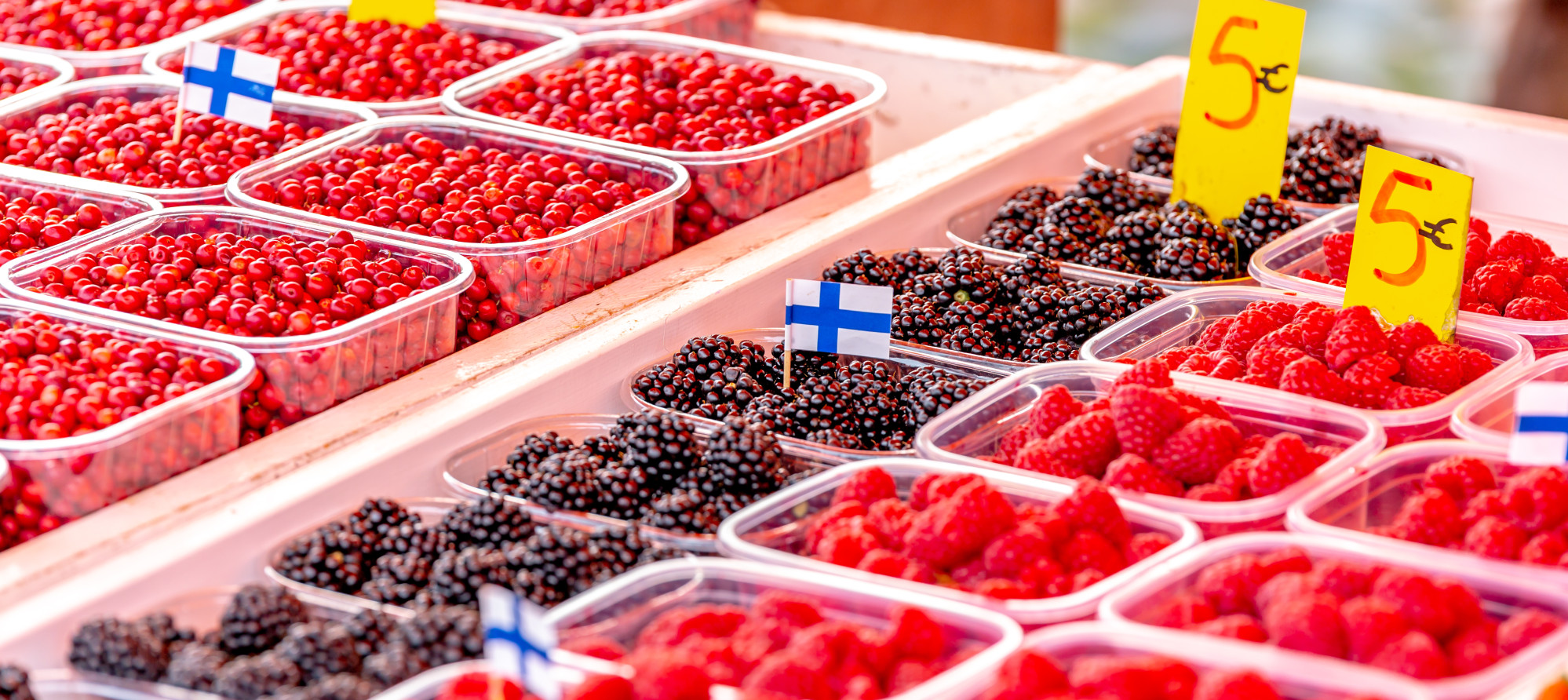 Awaiting justice
Praisanti, along with more than a dozen other berry pickers, last month submitted a petition to several agencies, including the Thai parliament and the Thai labour ministry asking for tougher regulations on local recruiters and to speed up the compensation and prosecution in their cases.
Teerasak Pakdinopparat, a Thai migrant worker who travelled to Finland in July and returned in October, was among those submitting a petition. Out of the few months he worked picking berries "from sunup to sundown" he went home with only one-tenth the amount he was promised.
"I worked from 4am to 11pm, which is when daylight lasts in Finland," said the 44-year-old. "I was told before I travelled that I had to turn into cattle to handle such hard work."
The payment slip showed Teerasak picked 1,681kg of blueberries and almost 700kg of lingonberries altogether worth €2,772 (US$2,700), but after expenses such as rent (€7 a day for 65 days), food, car, gas, clothing, a Sim card and a company loan, he was left with just €247 (US$240).
"Up to six people shared a 3-by-3-metre space. There were just three restrooms for over 100 of us who stayed in the same camp. Each camp was overseen by a few Thai people who were agents and managed how much berries the company would buy from us," said Teerasak.
Back in September 2013, Praisanti knew that he and fellow migrants were deceived. They were originally promised €1.8 per kilo for blueberries and €1.4 per kilo for lingonberries, but the company usually paid €1-1.20 for both, citing market prices at the time.
Moreover, there were fewer berries to pick as more labourers moved to work in the same area. Praisanti and other migrants often had to drive farther – one time 300km from the Finnish town of Juva where they were based – to seek wild berries, doing so at their own expense.
More than a month after arriving in Finland, Praisanti became one of among 50 Thai workers who revolted by refusing to work and demanded a one-month payout before returning to Thailand.
A compromise was reached during a negotiation presided by staff from the Thai embassy and a representative from the Finnish company Ber-Ex. In the end, 30 people including Praisanti were each paid €1,300 (US$1,270), which was close to one month's salary originally promised. The company said the other 20 still owed them money in the form of a loan.
Injustice continues
Labour activist Promma Phumipan said there were currently up to 18 Thai job agencies recruiting people to pick berries in Sweden and Finland. While the agencies are legitimate, their process involved deception, he said.
"The company might recruit 20 people legally, but it could add another 100 people on tourist visas to pick as many berries as possible," he said.
Promma said Teerasak and his group's complaint in Finland months ago resulted in the imprisonment of a CEO of a Finnish company and a Thai recruiter by the name of Kalyakorn.
A paper obtained from the Thai labour ministry by Promma showed that in 2019, Kalyakorn represented three Finnish companies that collectively requested about 800 workers.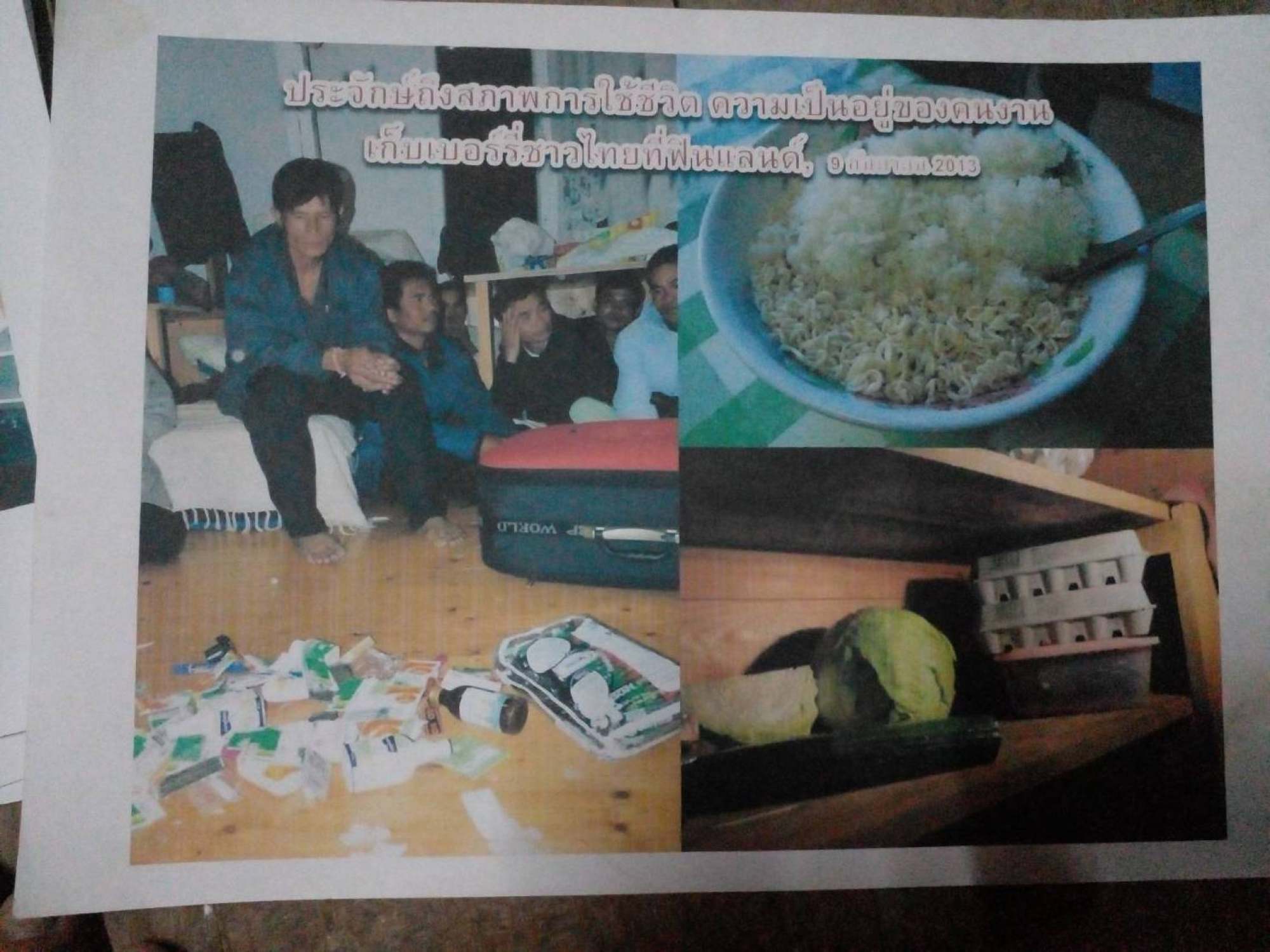 According to Finland-based Thai human rights activist Junya Yimprasert who helped both Teerasak and Praisanti, over 110,000 workers went to Finland and Sweden for the berry-picking jobs between 2005 and 2022. Over 4,000 travelled to Finland and just under 5,000 went to Sweden this year.
But this number is set to pick up, said a Thai labour ministry official who accepted the petition last month, as Finland and Sweden face a shortage of workers from
Ukraine
due to
Russia's invasion
, but reassured labourers that any owed payment is now being looked upon with the help of the Thai embassy in Finland.
However, any involvement from the Thai embassy focuses on sending workers back to Thailand instead of helping them with the legal issues in Finland, said Junya.
Promma is also collecting statements from workers to help with the prosecution of a Finnish executive and Kalyakorn in Finland, although from Praisanti's past experiences, company executives and recruiters are rarely convicted. After returning to Thailand in October 2013, Praisanti lodged a complaint with the Department of Special Investigation against a local recruiting company and three of its recruiters. So far, no prosecution has been made.
"Workers who travelled with me then are now in different parts of Thailand so it is difficult to get together to push the case," he said. "But the three recruiters still send people to Finland and Sweden every year and it hurts me inside to see that."