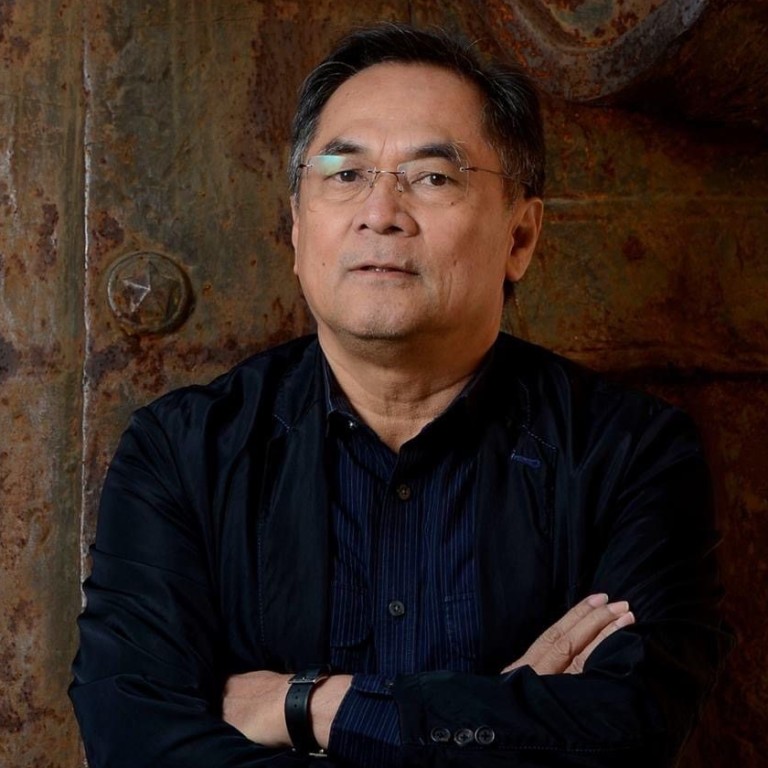 Former Filipino exile Jaime FlorCruz who joined the Cultural Revolution slated to be Manila's envoy to Beijing
Jaime FlorCruz and a group of 'subversives' defied a government ban 51 years ago and travelled to China leading to their exile under Ferdinand Marcos Snr's rule
During his time in China, FlorCruz joined the Cultural Revolution, then attended Peking University at the same time as politicians Bo Xilai and Li Keqiang
A veteran Philippine journalist, who self-exiled in
China
during former dictator Ferdinand Marcos Snr's rule and joined the
Cultural Revolution
, is slated to become Manila's envoy to Beijing.
The nomination of retired
CNN
Beijing bureau chief Jaime FlorCruz, 71, was made public on Monday, weeks after he was appointed on October 19 by
Philippine
President
Ferdinand Marcos Jnr
, while Congress was in recess.
This "ad interim" appointment means FlorCruz can immediately assume the post left vacant by the death in April of Ambassador
Jose Santiago Santa Romana
, even while his confirmation by Congress' Commission on Appointments is pending. His appointment is likely to breeze through, given his credentials and the fact that the Commission is dominated by Marcos allies.
FlorCruz's life took an unexpected turn 51 years ago when he, Santa Romana and 13 other young radical activists, who were then fighting against Marcos Snr, defied a government ban against travel to China by going there for a three-week study tour.
A bombing in Manila landed five members of the group, including FlorCruz and Santa Romana, on a most-wanted list of "subversives", forcing them into self-exile. This was even though the blast went off late on August 21, 1971, a day after their departure.
From then on, the banned Red Book of Chairman Mao Zedong became more than theoretical for FlorCruz as the exiles opted to join the Cultural Revolution and work in the countryside like millions of young Chinese. The exiles were sent to Hunan, Mao's birthplace, where the romance of the revolution was dampened for FlorCruz by harsh reality.
In his memoir published in July, The Class of '77: How My Classmates Changed China, FlorCruz wrote how he had to learn to light a primitive stove, layer bulky clothing to ward off his first-ever winter, and carry buckets of human waste from latrines to vegetable plots.
"One sight that will never leave my mind was of the white maggots crawling on the mud-packed latrine walls," wrote the former middle class youth from Manila, who was given the name Ji Mi by the Chinese government, meaning "lucky rice".
In 1973, the Chinese government relocated the exiles to a fishing firm in Yantai, Shandong province. "On board Yantai's trawlers, we would sail out for five to seven days at a turn. Working alongside Chinese members of the crew, I dropped and pulled in huge fishing nets and learned to navigate the boats," FlorCruz recalled.
Interacting with the Chinese crew forced him to speak
Mandarin
at night. He also slowly pored over the People's Daily newspaper with a borrowed dictionary to learn to read Chinese characters.
It was during this time he wondered what had happened to his girlfriend-activist Jo-Ann Maglipon and the others "in the face of the ruthless political repression under Martial Law" of Marcos, Snr. He would sob quietly so no one would hear.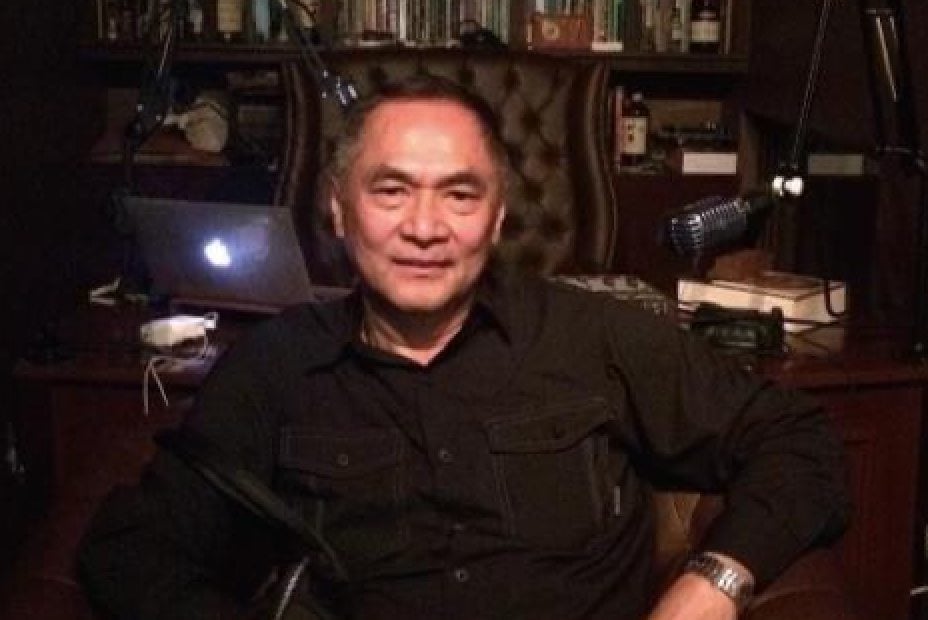 Instead of feeling sorry for himself, FlorCruz decided "to treat the experience as a rare opportunity to know China first-hand". He opted to study Mandarin intensively for two years in Beijing then enrolled in Chinese history in Peking University. Among the notable names in his graduating class were the disgraced
Bo Xilai
and the now outgoing premier
Li Keqiang
.
FlorCruz's deep knowledge of China and personal connections enabled him to report incisively on the
Tiananmen Square crackdown
. He scooped Chinese state news agency Xinhua by breaking the suicide of Mao's widow after she was sentenced to death for "counter-revolutionary crimes".
FlorCruz on Monday declined to be interviewed, particularly on why he agreed to serve as envoy for the son of the late dictator whom he once bitterly fought.
While his insightful memoir reveals a deep admiration for China and what its people and leaders had accomplished, it made no mention of his opinions on the
South China Sea
conflict.
However earlier this year on March 2, FlorCruz who was then a visiting professor at Peking University teaching a course on "China and Media Matters", said during a webinar that Chinese nationalism was shaping Beijing's South China Sea claims.
He called the conflict between
Manila and Beijing
"a very complex issue" and stressed that while Filipinos should be aware that the Chinese were as patriotic as them, the Philippines should "just as much defend our territorial and sovereign rights and claims".
"My hope and my wish is that we will protect our own national interest and that we will strike a deal … that is mutually beneficial and that is fair to both sides," FlorCruz told educators at the webinar organised by the Philippine Asian Institute of Management.
During his talk, FlorCruz explained President
Xi Jinping
's
Chinese dream
then posed the question – without answering it – "If China succeeds, will it be a benign superpower or a threat to global peace?"
He stressed the importance of understanding China because "when China sneezes everybody else catches a cold".
With its numerous problems, including a widening income gap, moral decay, uneven distribution of resources, he also asked: "Will China implode?"
He added: "Probably not, [because] many Chinese can eat bitterness, even poverty."