Pakistan
Get more with myNEWS
A personalised news feed of stories that matter to you
Learn more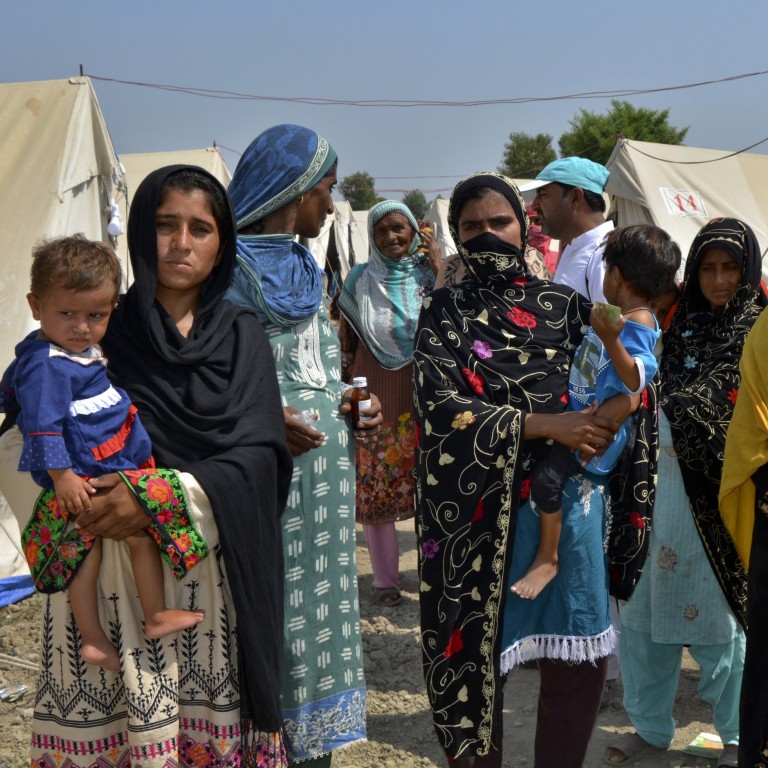 Pregnant women caught in Pakistan's floods left struggling for maternal healthcare
Some 650,000 pregnant women in flood-hit provinces are affected by maternal malnutrition, with about 2,000 mothers a day giving birth in unsafe conditions
Unregulated use of medicines, untrained birth attendants, lack of access to health facilities and hospitals among problems post-floods
Pakistani health worker Mai Janat Buriro, 37, spends three hours every day handing out medicines to pregnant women with iron deficiency or malnutrition in the flood-affected province of Sindh.
Of the 11 mothers who gave birth last month in her neighbourhood in the Allah Rakha colony, three who suffered from maternal malnutrition lost their infants.
"Most pregnant women have nothing to eat," Buriro told
This Week In Asia
. "They don't have access to milk either because animals they reared had died in the floods."
Over the past several months,
devastating floods
have killed more than 1,500 people and displaced 7.6 million people.
Some 650,000 pregnant women living in provinces including Sindh, Balochistan and Punjab are affected, with two in five needing urgent care and about 2,000 mothers a day giving birth in unsafe conditions.
Health experts have said that maternal healthcare in the country – long plagued by the rampant use of unregulated medicines, heavy dependence on untrained childbirth attendants and poor antenatal and postnatal care in the backward areas of these provinces – has worsened after the floods.
Unregulated use of medicines
Neha Mankani, founder of Karachi-based non-profit Mama Baby Fund which provides essential medical services to mothers and babies, last month claimed on
Twitter
that untrained birth attendants in
Pakistan
used the veterinary drug oxytocin to augment labour during childbirth.
Mankani told This Week in Asia that this had "happened in many places for many years" because of "lack of regulation" of both drugs and untrained childbirth attendants.
This lack of strict regulation has led to "irrational and unregulated" use of medicines, and "sometimes, veterinary medicines are used in humans, and vice versa", according Zafar Mirza, a former special assistant to the prime minister on health.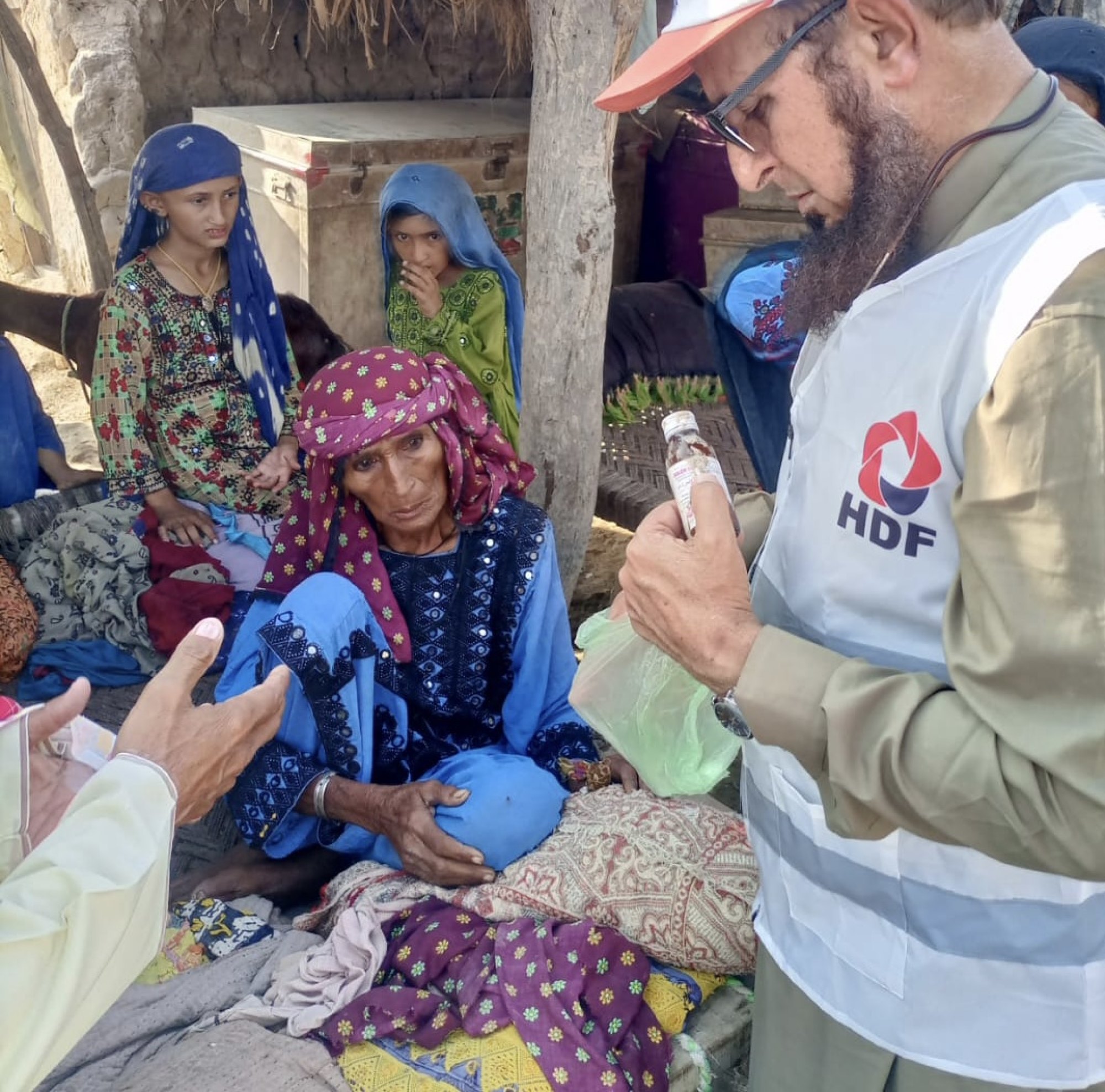 Lahore General Hospital's medical officer Alia Haider said pregnant women in remote areas of Balochistan were largely dependent on untrained birth attendants, who could use veterinary oxytocin without any due supervision.
According to a 2016 study, oxytocin, which is manufactured for humans, is given in an unregulated manner by untrained birth attendants. The study said of 6,379 women respondents, 607 (9.5 per cent) received labour-inducing medication before reaching hospital, and of the 607 women, 528 (87 per cent) received unregulated medication. Of 528 women, 94.5 per cent received oxytocin injections.
Sexual and reproductive health specialist Syed Rizwan Ali said untrained birth attendants, who have been masquerading as health workers and midwives in flood-hit areas, barely checked the expiry dates of oxytocin or syntocinon injections before administering them.
Ali visited flood-hit Balochistan and Sindh in October and found that no drug inspectors were on hand to check for medical malpractice.
Bushra Arain, chairperson of All Pakistan Lady Health Workers Association, said Sindh's local feudal leaders – who have a political stronghold – also helped some untrained birth attendants to operate. Arain said that despite making police complaints, no action has been taken against the untrained birth attendants.
Mazhar Mehmood Abbasi of the non-profit Human Development Foundation, which advocates social change in Pakistan, said many pregnant women in Sindh's Rind Wahi turned to untrained childbirth attendants because local facilities for institutional deliveries were non-operational while government hospitals were either too far away or inaccessible without prior connections with doctors.
Pregnant women in Balochistan's Dera Allah Yar travelled for two hours to Larkana in Sindh on flood-ravaged roads to give birth at a tertiary hospital, Haider said, adding that some "suffered excessive bleeding because of the stressful journey".
United Nations
Population Fund data showed that as of September 2022, 1,946 health facilities largely in the Sindh and Balochistan provinces had been partially or fully damaged. The lack of services meant that "community midwives", who are trained in assisting childbirth, stepped in to fill the gaps, said Zeba Sathar, Pakistan director of US-based non-profit Population Council.
Maternal mortality may rise
Before the floods in 2019, Pakistan's maternal mortality ratio stood at 186 per 100,000 live births with rates of 224 and 298 in flood-hit Sindh and Balochistan, respectively.
According to Mirza, an adviser to the
World Health Organization
on universal health coverage, oxytocin is given to pregnant women to prevent post-partum haemorrhage during childbirth and requires specific conditions – between 2 and 8 degrees Celsius – for storage.
The drug becomes "ineffective" if the storage conditions are not maintained during the supply chain, which is a common problem in Pakistan, thereby causing women to continue bleeding despite being administered with it.
In 2019, more than 41 per cent of maternal deaths occurred due to obstetric haemorrhage.
The trend of underage marriages in Pakistan adds to the woes affecting flood-hit areas. According to Unicef, 21 per cent of Pakistani girls marry before the age of 18, and three per cent before they turn 15.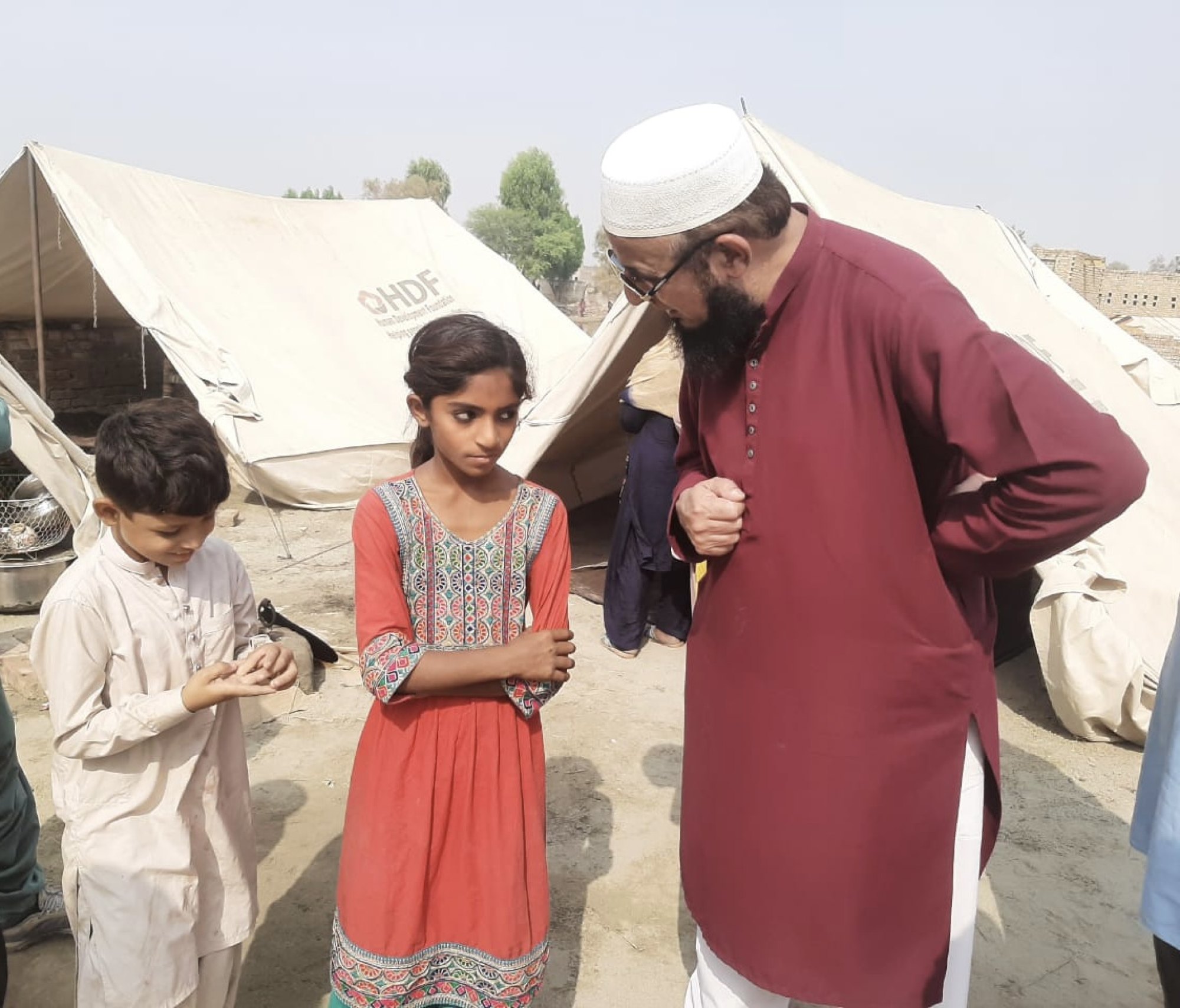 Saima Bashir, senior research demographer at Pakistan Institute of Development Economics, said young women such as underage mothers and minor girls in flood-hit rural areas became pregnant soon after marriage and often did not have access to contraceptives. Nationally, only 34 per cent of married women aged 15-49 use contraceptives.
A 2017 study showed that of an estimated 10.1 million pregnancies, 37 per cent are unintended while 2.5 million children are acutely malnourished. In Pakistan, 2.5 million children are currently acutely malnourished.
Bashir feared that underage marriages, unintended pregnancies, maternal mortality rate and number of malnourished children would rise in flood-affected areas.
Mirza urged local authorities in flood-hit areas to routinely identify and register pregnant women to monitor them at every stage of pregnancy. Authorities should also facilitate eight regular antenatal visits by healthcare workers to ensure pregnant women get their ultrasounds done, and receive tetanus toxoid injections and a steady supply of iron and folic acid tablets.
"Planning their childbirth under trained hands is essential besides postnatal care of the mother and child," Mirza said.