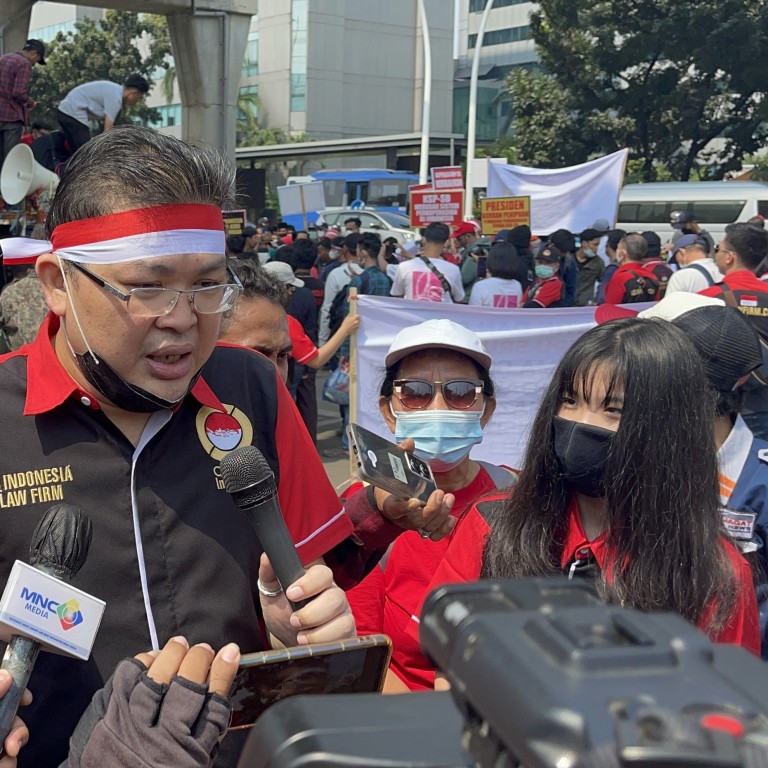 'No viral, no justice': Detained Indonesian whistleblower Alvin Lim's teenage daughter leads social media campaign to free him
Lim is in jail again, accused for the second time of letting couple use his address in insurance claim; daughter Kate is speaking out to free him
Legal team says authorities have locked Lim up once more as he exposes corruption; he also recently aired several YouTube videos about a 'mafia den'
"My dad isn't a terrorist. So why was he arrested? In fact, he often represents the downtrodden," said 15-year-old Kate Lim in a video clip that quickly went viral on Indonesian social media.
The teenager, the only child of Alvin Lim, a nationally known lawyer popular with the everyday man, also appealed to President
Joko Widodo
to "uphold justice" by facilitating her parent's release.
Lim, 45, who has often represented people with no money for legal fees, is accused of involvement in fake identity cards – needed for most aspects of life in
Indonesia
– for a couple making a claim with a major insurance firm in 2017.
They used his address without his knowledge and the insurance firm took Lim to court, but the case was dismissed by the Supreme Court, the nation's highest court, in 2018 even after the lawyer had spent nine months behind bars, before and during his trial.
And it did not end there. The state attorney's office in South Jakarta (generally every city or town has its own, while the capital has several) resurrected his case in recent weeks after Lim claimed
corruption
was endemic within Indonesian law enforcement agencies. In videos he spoke of a "mafia den" and said he wanted to help usher in the rule of law.
The founder and senior partner of the LQ Law Firm was arrested at his home in October, then convicted and sentenced to 4.5 years in prison by the South Jakarta High Court, which is lower in the pecking order than the Supreme Court.
Lim's daughter Kate's heartfelt pleas elicited much sympathy from netizens. Yunier Arinda said on Facebook that by "speaking out about our corrupt law enforcers, your father has awakened the tiger. You must be patient in awaiting justice. You should also be commended for your bravery".
Lim, in Jakarta's Salemba Penitentiary that was built more than 100 years ago by Dutch colonisers, is allowed visitors and has been able to make more videos from the prison.
His legal team has insisted his arrest was a "reckless miscarriage of justice", saying his exposé of corruption in the state attorney's office made him a "troublemaker" and his detention was a bid to silence him.
Lim's lawyers hope his case will again be thrown out by the Supreme Court but in the meantime, Lim is languishing in jail.
Kate, who has said she wants to pursue a legal career like her father, has become the face of the public campaign to demand his freedom, staging protests and appearing on talk shows.
"My dad has always been my inspiration. That's why I decided to go out there to seek justice. I will never tire of speaking out because unfortunately in our country the principle of 'No [going] Viral, No Justice' applies," Kate said.
Lim's lawyer La Ode Surya Alirman said the case was an "old" one "resurrected to persecute my client", dating back to 2018 when it was dismissed by the Supreme Court "for lack of evidence" and Lim was acquitted.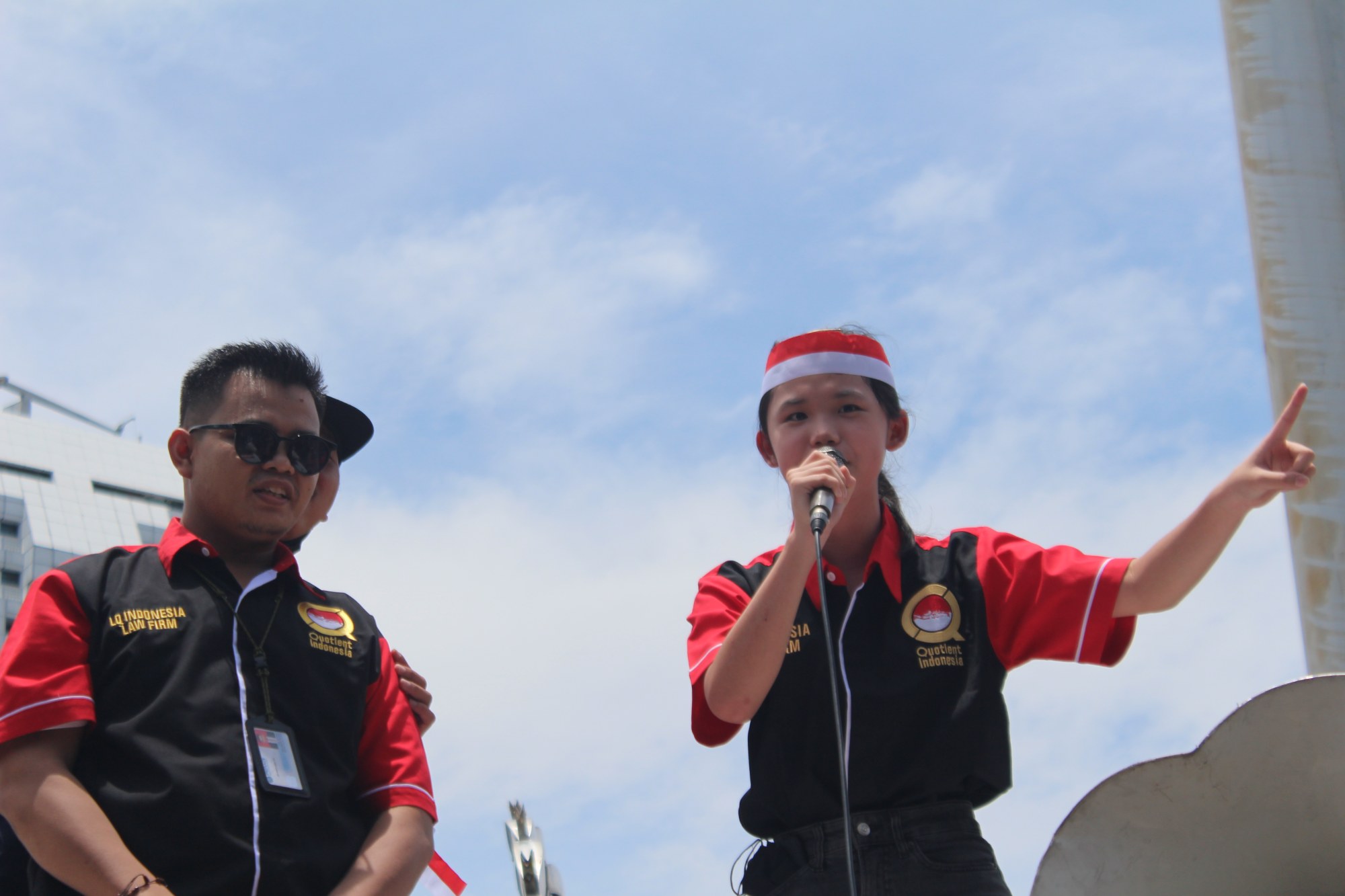 Citing the principle of double jeopardy, which is enshrined in Indonesian law, Alirman said Lim could not be charged and tried for the same offence twice.
Another lawyer on Lim's team, Priyono Adi Nugroho, said Lim "regularly took on pro bono cases to represent ordinary people with no access to power against corporate entities. He did not shy away from publicly exposing their collusion with law enforcers wherever he found it".
Things seemed to go downhill for Lim after he posted dozens of videos on his YouTube channel, Quotient TV, in September and October, laying bare corruption within the state attorney's office and the police force. With 144,000 subscribers, three "mafia den" videos had 403,000 views.
"He did not make these allegations lightly, because Mr Lim had evidence to back up his claims," Nugroho said.
State lawyers across the country nevertheless lodged a total of 185 apparently coordinated complaints to police against Lim's September 12 video entitled "State Attorney's Office A Mafia Den", accusing him of defamation.
Lim's case was then reopened by the state attorney's office which claimed that the lawyer's arrest and subsequent incarceration by the South Jakarta High Court were legal.
South Jakarta state attorney spokesman Ade Sofyan insisted his agency had only acted to execute the court order, adding, "His legal team can always appeal, which I have heard they plan to do."
Nugroho, however, alleged anomalies in the original case. He explained Lim had, in 2018, been accused of being an accomplice to the couple who had used his address for an insurance claim.
"Say my client was guilty," he said. "The fact of the case was that the couple as the main perpetrators were sent down for 2.5 years [in 2018]. But Mr Lim's sentenced to 4.5 years as an accomplice. Is that justice?"
He also said there was no urgency to take Lim into custody because his team had filed an appeal against the guilty verdict. "An arrest should only be made if we lose the appeal."
But Suparji Ahmad, a law professor at Jakarta's Al-Azhar University, disagreed.
"The ruling [from South Jakarta High Court] came with an order to detain [Lim]. It would have been a misstep for the attorney's office not to proceed with the arrest."
Indonesian investment guru and financial fraud expert Roy Shakti said he was dismayed to hear about Lim's detainment, calling Lim a conscientious lawyer who often represented victims of bogus investment schemes.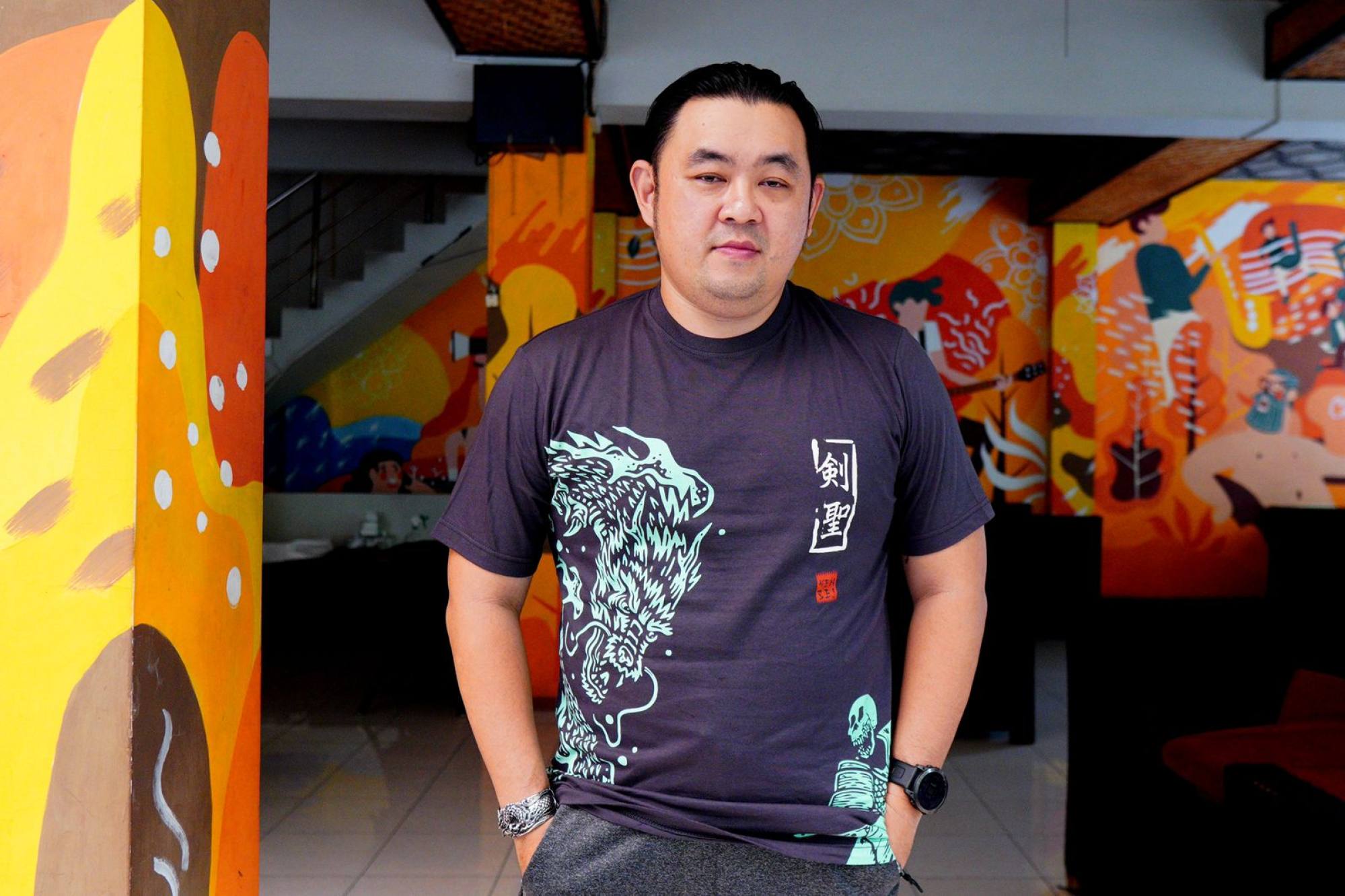 "We crossed paths a fair bit and during the time I knew Alvin, he impressed me as a lawyer with integrity, which is rare in this country," he said. Lim was "gutsy" and had a habit of saying the "unvarnished truth", he added.
Shakti said Lim had always made a point of "going all out" when defending clients, even when they did not have the money to pay him.
At a protest on November 1 in front of the attorney general's office, with a crowd of around 100 people – mostly Lim's grateful former clients, academics and human rights activists – Kate said she only wanted "equality before the law" for her father. She claimed his legal team had evidence that the Attorney General Sanitiar Burhanuddin was known to have three different ID cards.
"His three ID cards all bear different information. If my dad is charged with using fake ID cards, shouldn't the same thing happen to the Attorney General? So why the cherry-picking?"