Thailand
Get more with myNEWS
A personalised news feed of stories that matter to you
Learn more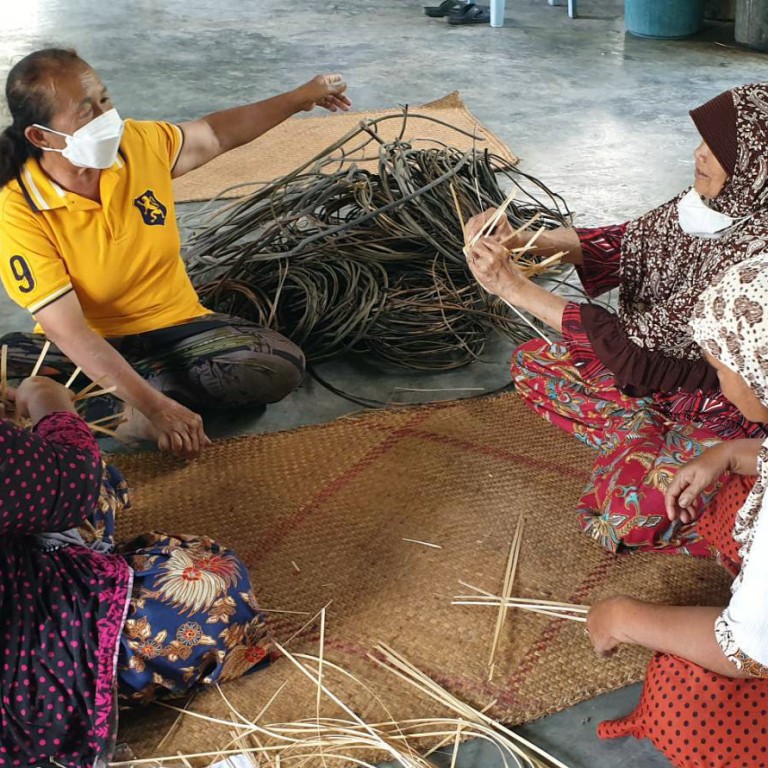 In Thailand's conflict-hit south, women community leaders are using food, education as tools for peace
Advocates say women are key to resolving the deep south conflict, but they are still left out from peace and security decision-making positions
Female community leaders in south Thailand have taken the lead in providing support, training for women and youngsters
This is the third and final story in a
series
on the role of women in peacebuilding efforts and security across Asia.
Sompong Ad-Inmong was a street food vendor in 2004, when Islamic insurgents launched simultaneous attacks on 11 government locations and security checkpoints in the Muslim-dominated provinces of southern
Thailand
.
More than 100 insurgents and five members of the security forces were killed.
The attacks prompted Ad-Inmong to become a community volunteer and she has since found creative ways to bring neighbours closer together – from weaving baskets to sharing food.
"The conflicts come from outside. We are a model village, where Muslims and Buddhists live together peacefully," said Ad-Inmong, currently based in the Panare district of Pattani province.
Female community leaders in southern Thailand have stepped up by providing support and training especially for women and youngsters, who have grappled with endemic violence, poverty, drug trafficking and the pandemic.
Advocates say that women are key to resolving conflict in the deep south, but they are still not part of the peace and security decision-making process.
Provinces in southern Thailand along the border with
Malaysia
have endured a decades-long insurgency, which has pitted the Thai government against groups seeking greater autonomy for Pattani, Yala, Narathiwat, and parts of Songkhla.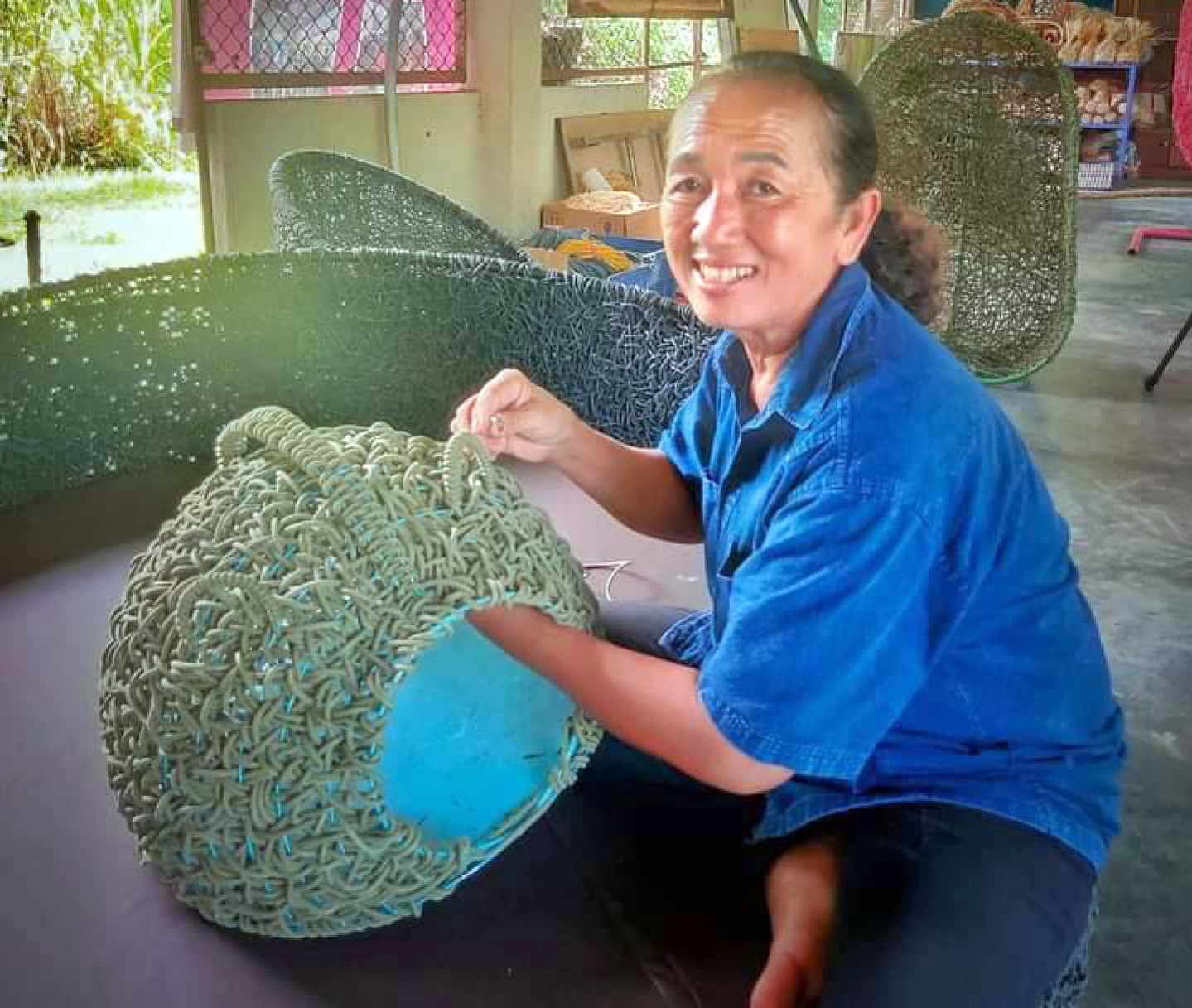 According to the non-profit Deep South Watch, the conflict has killed more than 7,200 people and injured over 13,500 since 2004.
Ad-Inmong, who had friends "killed and decapitated", has dug into old traditions to cultivate trust within her community.
Every year, "we give the new crops of rice to the Muslim temples [mosques] and then we cook something together", she said as an example, noting that about 60 per cent of her village is Muslim and the rest is Buddhist. "We can't be paranoid about the people next door."
Ad-Inmong, a 63-year-old Buddhist, has little faith in top-down solutions. "When outside people and authorities introduce things without involving the community, residents don't like it because each village has a different way of life," she said, describing the work of government officials as "very academic".
A former hairdresser from central Thailand, Ad-Inmong has learned how to grow rice and cane sugar as well as how to weave baskets – and she has shared that knowledge with the community.
"I believe in creating a safe space, in the middle of a rice field – somewhere that does not belong to anyone, a safe space for people to express their opinions," she said. Peace and happiness "can be built and created among us".
Women fighting inequality
Advocates said women and children had borne the brunt of the violence from conflict and social issues that were worsened by the pandemic and annual flooding in some parts of the region.
Phaisah Tuamngam, a 55-year-old former food vendor and rubber farmer, lives in the Mueang Yala district of Yala province, where she volunteers with the non-profit Women's Justice Association.
She said growth in the region's illegal drug trafficking trade had led to higher domestic violence and divorce rates.
"I live between three provinces and this is a place where people who face drug charges often run away to. We see violence from users and sellers," she said.
"I have started a group – 20 to 30 teens, who are learning about creating businesses, so they are busy with work instead of going out and taking drugs," Tuamngam said, noting that many did not have the resources to attend school.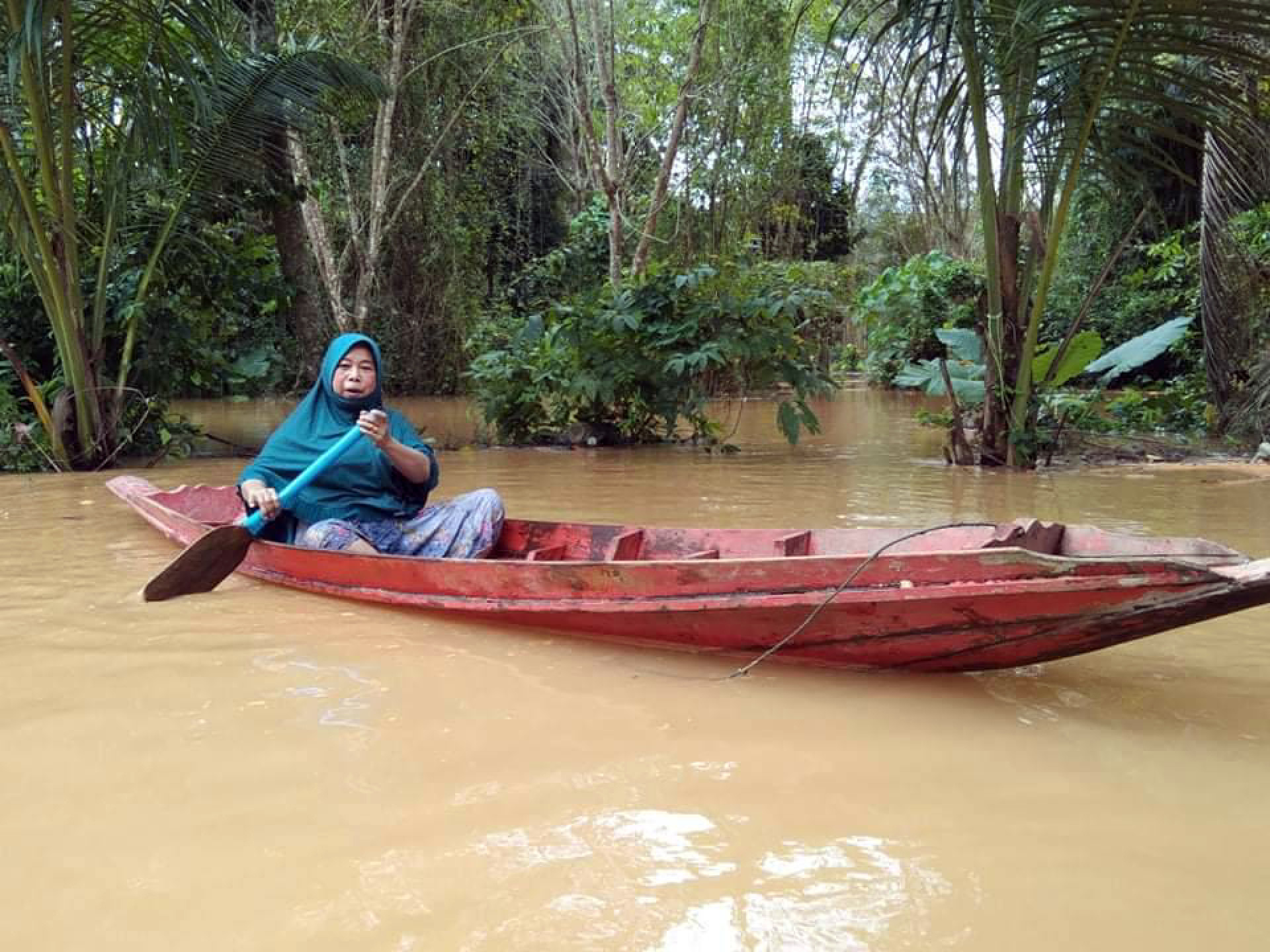 Anchana Heemmina, founder of Duay Jai Group – a non-profit organisation that provides rehabilitation for torture victims and their families – said poverty had been "a tool to attract young people to join the [insurgency] movement", with many believing that "state discrimination" had led to a lack of educational and economic opportunities.
"Part of this is due to [male] family leaders fleeing after being accused by the state," she said. "That leaves women and children in the midst of economic hardship and facing threats from security forces," Heemmina said, noting that many have become single mothers and breadwinners.
Suphatmet Yunyasit, lecturer at the Mahidol University's Institute of Human Rights and Peace Studies, said that in addition to "fixing structural violence" and acknowledging everyone's "identity and political rights", it was necessary to address "drug, poverty, and youth issues".
Human rights advocate Waeismaael Naesae, 37, is all too familiar with the impact of conflict on young people from the deep south.
"I've seen conflicts since my childhood," he said, recalling a time when military officers entered his school and questioned his classmates and teachers.
As a young Muslim man, he had tried to be as discreet as possible. "From my house to the university in Pattani, I would have to go through like 20 checkpoints," he said. "I tried to not dress as a devoted Muslim because it was easy to be spotted, checked, and also detained in military camps."
His university years were also marked by friends getting arrested, assassinated, disappearing, or fleeing to Malaysia.
Naesae, who studied political science, eventually founded the People's College, a Pattani-based organisation focused on empowering youth and women to promote peace in Thailand's southernmost regions.
In recent years, the checkpoints and detention rates in military camps have dwindled, but Naesae said other types of violence have emerged, including "assassination of village and religious leaders, kidnapping cases, missing persons".
'Women only want peace'
Despite fresh dialogue between the Thai government and insurgents earlier this year, Heemmina said that "both sides" have violated human rights, with more "abductions" and "extrajudicial killings" in recent months. "Raids, arrests, and detentions of women continue to occur as well," she said.
Yunyasit is also concerned about a growing number of attacks on civilians. "Ethno-religious tension [between Muslims and Buddhists] will surely be on the rise," she said.
According to Matthew Wheeler, a Bangkok-based security analyst for the think tank Crisis Group, talking and fighting are not mutually exclusive, meaning "we can expect militants to continue attacks to maintain a bargaining position" while "security forces are likely to maintain pressure on militant cells".
Wheeler also said that Malaysia's new Prime Minister
Anwar Ibrahim
is likely to appoint a new chief facilitator.
But for peace negotiations to be effective, Yunyasit argued that women, who are "key stakeholders in this conflict", need to be involved.
More women should sit "at the negotiation table on permanent committees for both sides", she said. "Their voices deserve to be heard."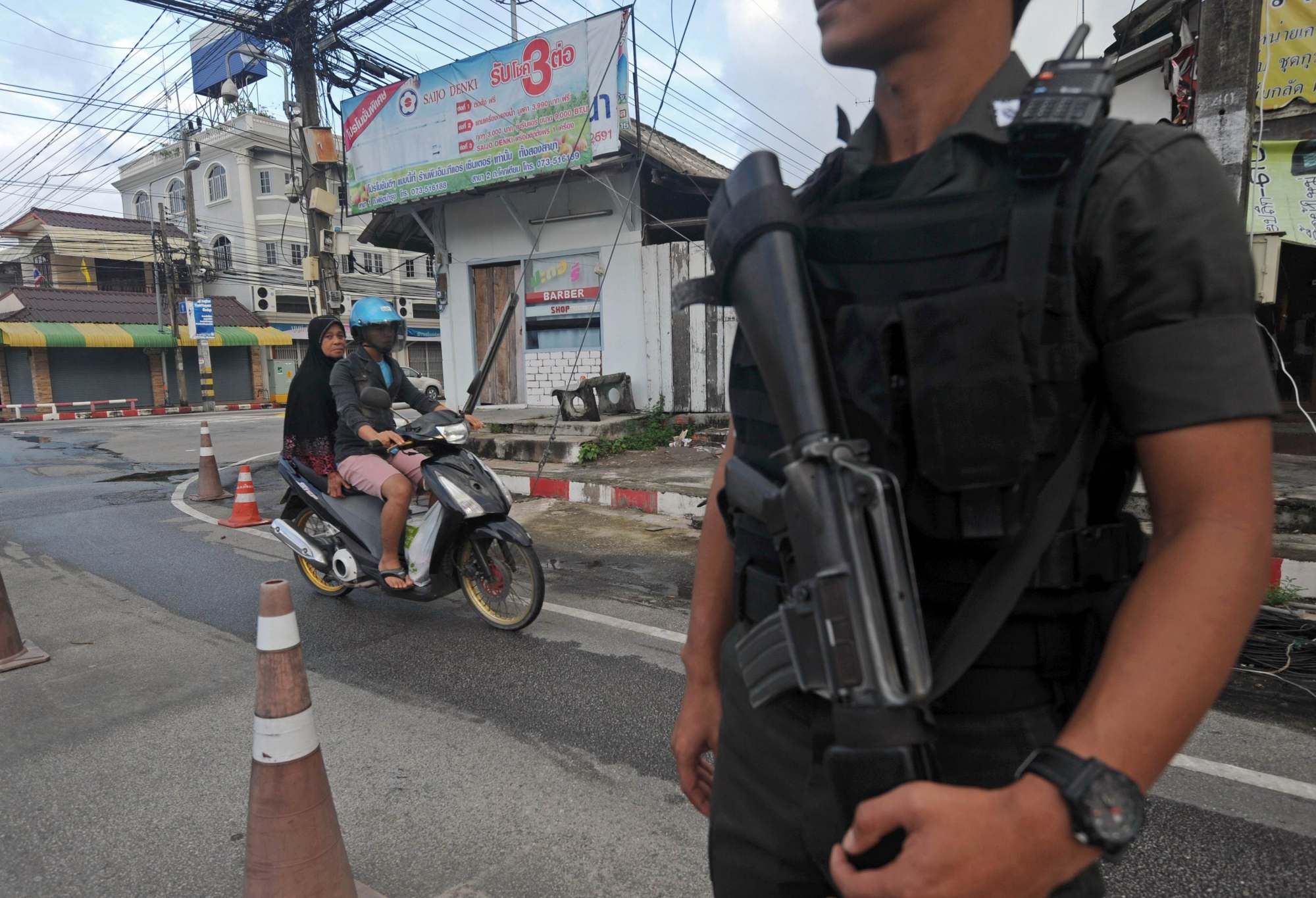 Heemmina also said that women have played an important role both among victims' groups as well as between the state and separatists.
"Women only want peace," she said, adding they are essential when it comes to introducing inclusive solutions that are welcomed by local communities.
Sarah Knibbs, regional director for UN Women Asia and the Pacific, noted that women have provided "frontline support to the hard-to-reach communities in southern Thailand".
But she said more efforts are still required "to strengthen women leadership and participation in local governance, peace and security decision-making".
Knibbs also called for greater resources towards programmes promoting the "economic empowerment of women and youth" and "addressing gender-based violence".
Earlier this month, Asean launched the Regional Plan of Action on Women, Peace and Security.
Although Yunyasit said it was unlikely to have any impact in the deep south in the next "three to five years", she hailed it as "a positive ingredient for peace".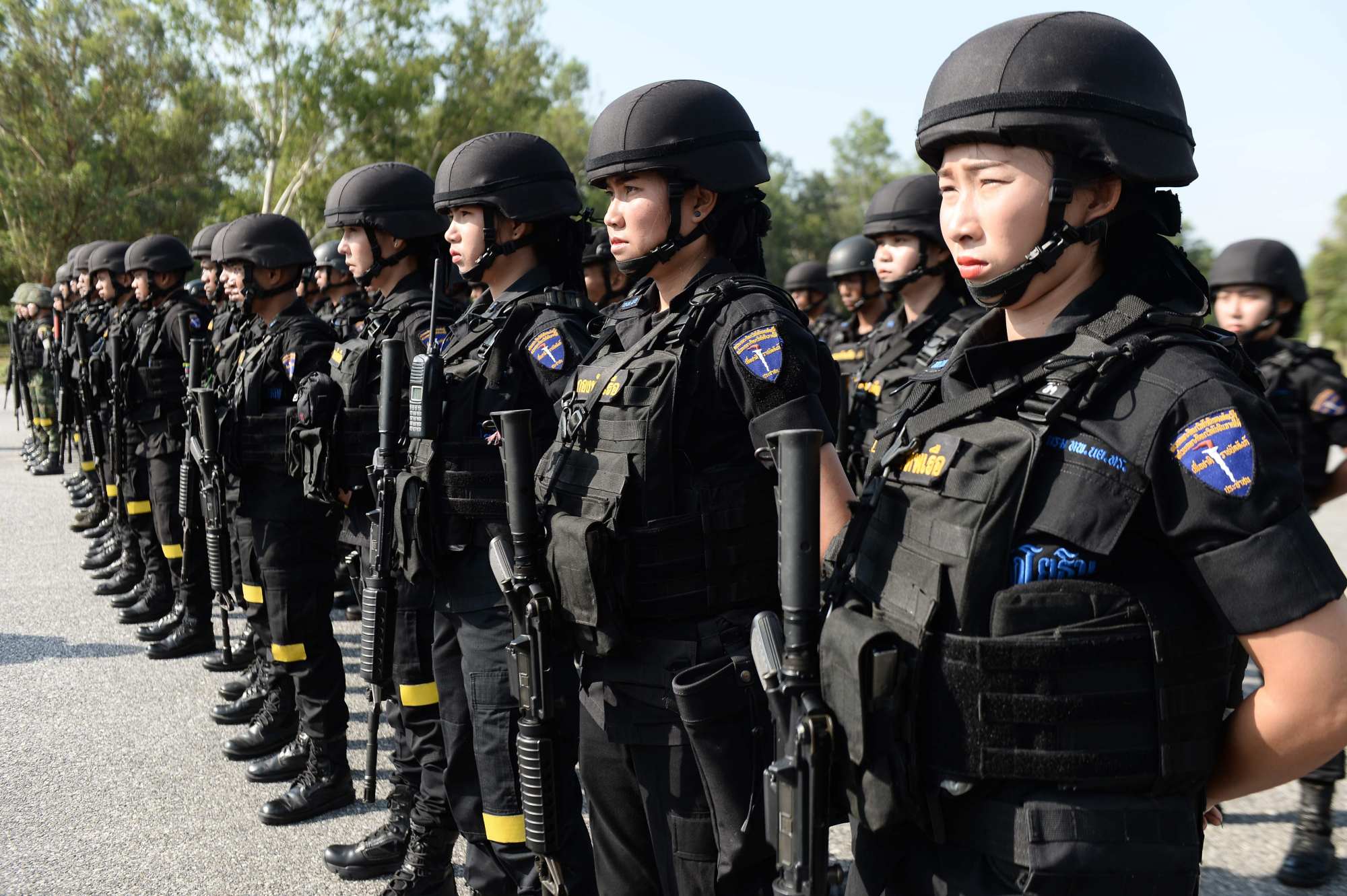 More females rising to power
The role of women in southern Thailand was highlighted last month with the appointment of Pateemoh Sadeeyamu – the first female Muslim governor of Pattani province.
Although "a welcome development in its own right", Wheeler also noted that "her appointment is unlikely to have any immediate impact on the course of the conflict … Governors implement policy made by the central government, and they are not responsible for devising security policy".
Heemmina said the appointment "represents a new acknowledgement of the role of Muslim women in the public and private sectors".
She said the presence of female governors may lead to more "compromise or negotiations rather than the use of force".
Yunyasit also described it as "a huge step for the southern region", where "strong patriarchal" structures prevail.
"It's a good start and such an inspiration for women there," Yunyasit said. "But I don't think this will lead to the end of the violence … Having just one lady in charge, but keeping [the] old structure, can't create a constructive change."