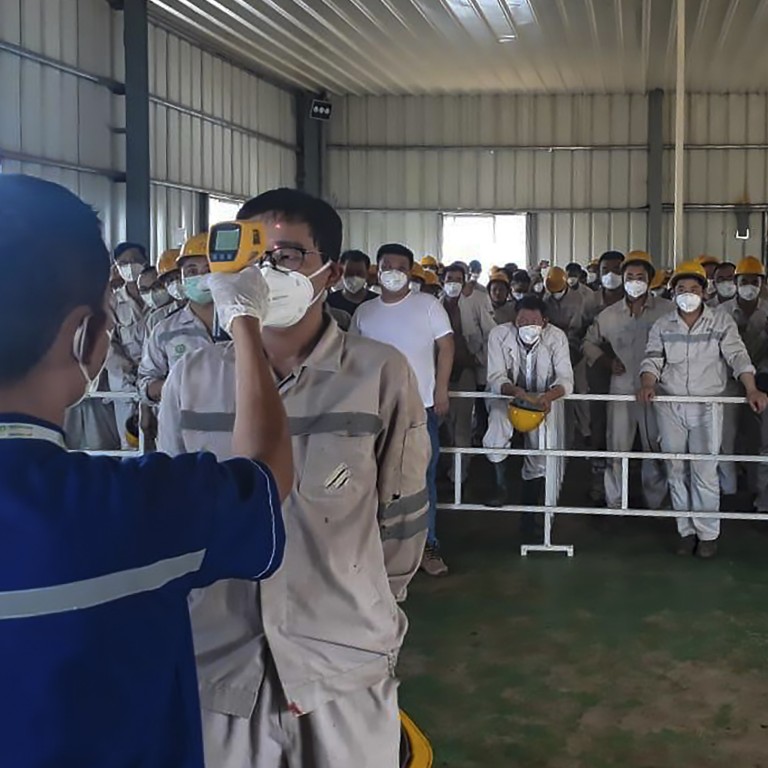 Indonesia's nickel sector under scrutiny as Chinese workers allege inhumane working conditions
Three Chinese workers say they have 'suffered' from breathing problems, and faced restrictions to their freedom in Indonesia's nickel-mining hub of Sulawesi
Many investments by Chinese companies often overlook workers' rights and environmental impacts, says a lawyer from the firm representing the miners
Indonesia's decision to partner
China
to realise its ambition in growing its nickel-refining sector is under scrutiny after three Chinese workers filed a rights complaint over their alleged inhumane working conditions in the nickel-mining hub on the island of Sulawesi.
Jakarta-based AMAR Law Firm & Public Interest Law Office is representing the unnamed workers, who had "experienced a lot of suffering in physical, psychological, financial, and their dignity as human beings while working in the
Indonesia
Morowali Industrial Park (IMIP)".
One of the workers put up with the poor conditions for six months before finally quitting over declining health, the law firm said in a statement.
The industrial estate in question, known as IMIP, was founded by China's Tsingshan Holding Group, one of the world's largest producers of nickel, and Indonesian miner Bintang Delapan. The estate started operating in 2015, mainly to process nickel for use in stainless-steel production.
In their complaint, workers said they suffered "respiratory problems, memory loss, rapid heartbeat, and so on, because the factory is filled with dense smoke and it is difficult to breathe".
They said employees were also forced to work more than 12 hours a day, and had no holidays and rest days. Workers from China were not allowed to leave the IMIP compound, had their passports withheld, and had difficulty communicating with those around them due to language barriers, the report said.
"There are many work accidents, many of the Chinese workers witnessed or experienced it themselves. They cause serious injury or death, and they happen almost every week at IMIP," Airlangga Julio, a lawyer from the firm, told This Week in Asia.
"Many investments by Chinese companies do not pay attention to workers' rights and environmental and
human rights
impacts, this kind of culture can be found in [their companies in] Indonesia."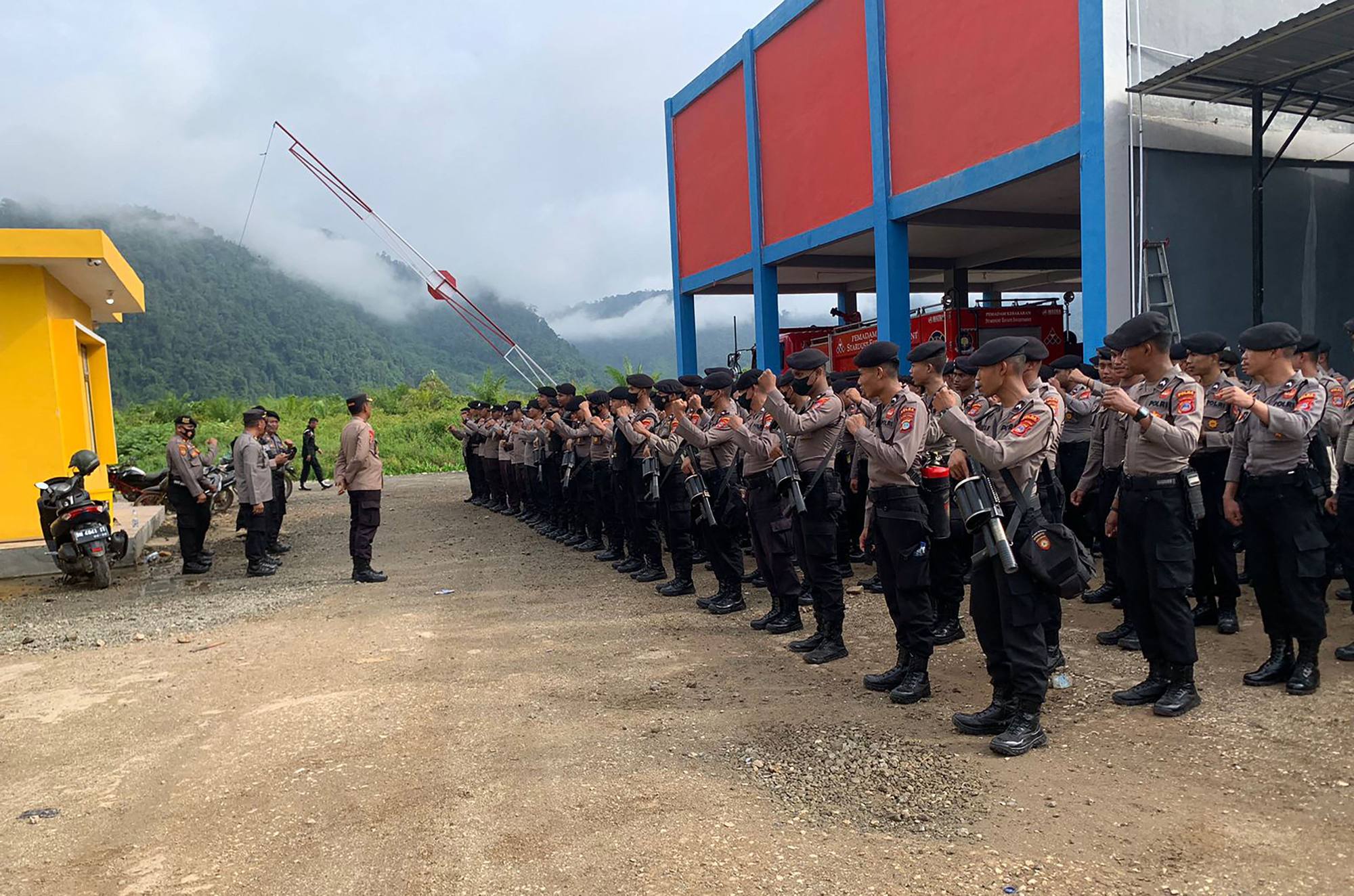 As of February 11, there were 70,758 Indonesian workers and 10,690 foreign workers, largely Chinese, at IMIP.
According to Airlangga, the Chinese workers were only given a day off during Lunar New Year, and even then it was not given by all companies. Most of them came from villages in China, where they heard about the job opportunity from employment agencies or online brochures from WeChat. These vacancies promised them a high salary, which was rarely turned into reality, he said.
Workers sometimes had their wages withheld and did not have inadequate medical facilities as there were only a few clinics with limited facilities, which meant they had to travel great distances for hospital-level medical services, the report said. The migrant workers were also prohibited from forming associations and trade unions, which was a violation of Indonesian labour laws.
"We hope that the National Commission on Human Rights will monitor and launch an in-depth investigation regarding human rights violations and others at IMIP," Airlangga said. "We also hope that they can provide recommendations to several parties including the government to improve the situation, as their authority is still limited."
The commission, known as Komnas HAM, does not possess punitive powers.
Money over people?
Aside from lack of work safety, the health of both local and migrant workers also deteriorates due to heavy pollution around the mining facilities, said Aulia Hakim, an environmental activist with environmental NGO Walhi's Central Sulawesi branch.
The pollution, caused by coal-fired plants that power the nickel smelters, triggered respiratory problems for workers and local residents, he said. Prices of rental accommodation near the industrial complex, typically taken up by Indonesian workers, had also soared in recent years but their houses were threatened by floods "that occurred due to the massive dredging of nickel mines from upstream", Aulia said.
The disposal of acidic waste from the nickel extraction process into the oceans has contaminated the river water, which was used by local residents to clean their housewares. Now, nobody touches the river water as it is deemed unfit for consumption, Aulia said.
"I once took the water, it turned out that the seawater was boiling hot," he said. "Not to mention the threat of barges loaded with coal for nickel that would sometimes spill into the sea."
Aulia said he saw the filing of a complaint to Komnas HAM as "progressive" but was not entirely optimistic that it would lead to better working conditions in Morowali.
He pointed to a lack of state action when two workers at a Chinese-owned nickel smelter Gunbuster Nickel Industry (GNI) – a 20 year-old crane operator Nirwana Selle and her 20 year-old assistant Made Defri Hari Jonathan – burned alive following an explosion at the facility in December.
GNI's factory is located in North Morowali, some 165 kilometres from IMIP.
After the workers' death, the local branch of trade union National Workers' Union (SPN) set out a list of demands to the GNI, including providing decent protective equipment to workers and compensating both dead workers' families, but the company rejected them.
Workers later launched a three-day strike on January 11-14, which eventually turned into a clash between security forces and the workers.
Two workers
, one Chinese and one Indonesian, died from the clash.
"When Nirwana and Made burned inside the GNI [factory], to this day, no thorough investigation has been carried out by the state," Aulia said.
"This problem is not only our nation's problem. Labour exploitation at [IMIP and GNI] must be put under the spotlight by various other countries too to raise solidarity."
He accuses Jakarta of turning a blind eye to the poor labour standard in Morowali as "the government wants to protect the inflow of large foreign capital, not only from China, to advance the economy, which only benefits a handful of elites".
Iwan Kusmawan, chairman of the central board at SPN, hopes that the central government will tighten supervision of the nickel industry from Morowali, as currently he claimed that there was no direct supervision from the Ministry of Labour.
What did IMIP say?
In a statement provided by spokesperson Dedi Kurniawan to This Week in Asia, IMIP said that one of claimants in the report to Komnas HAM "worked for a company that produces cathode precursors for EV batteries … in Konawe, not in the IMIP area. How can the person conclude the working environment conditions in the IMIP, which cover a 4,000-hectare area with dozens of factories?"
Konawe, another centre of nickel mining in Sulawesi, is located some 237km from IMIP.
When a labour rights violation occurs within the complex, IMIP said that "the responsibility for the incident is attached to the respective company where they work. IMIP's management is certainly not able to monitor the actions of every employee who works in one company, let alone those working outside the IMIP area".
The company also denied that they prioritised production over work safety.
"Safety and health are the first priority. IMIP Management is planning to build two clinics that will operate 24 hours and not only serve the health needs of employees but also those of the surrounding community. The clinic will be built with complete equipment and staffed by highly qualified medical personnel," the statement said.