Hong Kong film stars Andy Lau and Jackie Chan are among Asia's most widely celebrated showbiz personalities, but even their fan support pales in comparison to the adulation the Indian actor Rajinikanth enjoys.
The 66-year-old – born Shivaji Rao Gaekwad – is balding, scrawny, and fond of sporting an unkempt grey beard. The physical appearance of the man dubbed Thalaivar (The Leader), however, betrays the sheer scale of his stardom. Rajinikanth for decades has found himself pleading with fans not to treat him as a demi-god. His exhortations to fan clubs in the state of Tamil Nadu to cease bathing billboard-sized portraits of him with milk – a ritual reserved for Hindu deities – have largely fallen on deaf ears.
And across Asia, from Singapore, to Kuala Lumpur and even Tokyo, thousands of fans throng to cinema halls to catch his latest films.
In 2016, Kabali, starring Rajinikanth as an ageing gangster in Malaysia, became one of the all-time highest grossing Indian movies in overseas markets. Despite the relatively small Tamil market of some 80 million people globally, Rajinikanth has become one of Asia's highest paid actors, along with Jackie Chan and north India's Salman Khan and Shah Rukh Khan.
WATCH: Kabali official movie trailer
This week, the how, what and why of Rajinikanth's immense popularity has come under scrutiny in India amid rising speculation that he is planning to launch a post-showbiz political career in alliance with the Indian premier Narendra Modi. Such a move could be groundbreaking in Indian national politics – strengthening the prime minister's already firm grip on power – but some observers say Rajinikanth could be in for a rude surprise.
While there are several examples of actors who have successfully transitioned into the world of politics – former US President Ronald Reagan, Arnold Schwarzenegger, the Philippines' Joseph Estrada and Tamil Nadu's former chief minister J. Jayalalithaa come to mind – it remains a skill only a few have mastered.
'IMPENDING WAR'
In a rare town hall session last week, Rajinikanth urged fans to ready themselves for an "impending war". "The way people think of democracy has changed drastically. People's notion about democracy needs to change," he said in an innuendo-laden speech in which he did not outrightly confirm he would be entering politics.
The actor for years has denied having designs on power despite expectations that he would follow in the footsteps of former chief ministers Jayalalithaa and M. G. Ramachandran – both of whom achieved stratospheric fame as film artistes in the 1960s and 1970s before taking the political plunge. But with age catching up and the sun setting on his illustrious film career, observers say Rajinikanth is set to make a dramatic about turn.
A Rajinikanth alliance with Modi's Bharatiya Janata Party (BJP), is seen as a way for the ruling party to make inroads in Tamil Nadu. The BJP has staged decisive victories in regional Indian elections since coming into power at the federal level in 2014. Tamil Nadu, however, remains a hold out to the so-called "Saffron Tide", a term referencing the party's Hindu roots.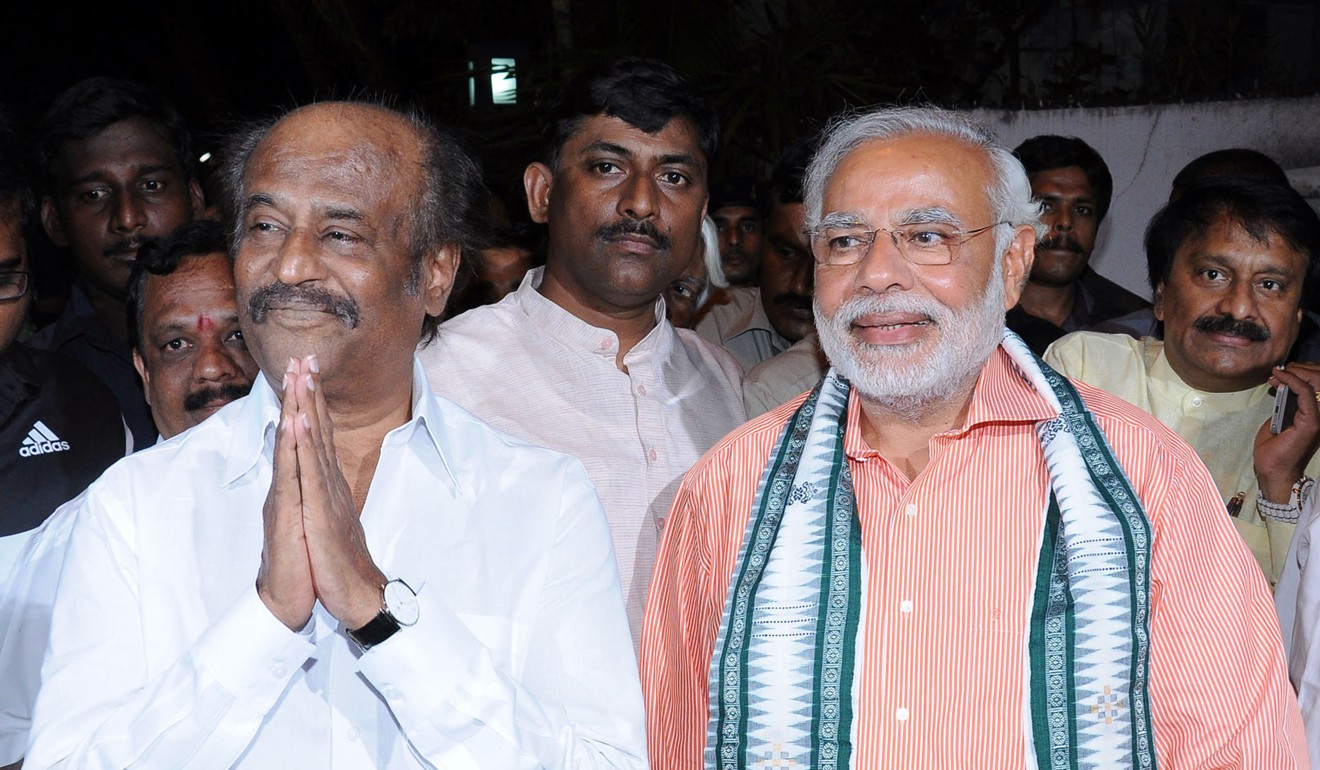 "I think he will actually take the plunge this time but he's going to find it's not going to be so easy. Tamil Nadu politics continues to be dominated by the two Dravidian parties," said Vasugi Kailasam, a Tamil culture researcher at the National University of Singapore.
She was referring to the DMK and AIADMK – two rival regional political parties that have ruled the state turn by turn since 1967. Both parties are built around the cult of leaders drawn from the film industry. Their ideologies valorise Tamil Nadu's Dravidian roots and paint north India and national-level parties such as the BJP as intent on subjugating the country's south.
Theodore Baskaran, a Tamil film historian, said this "is about what other people want him to do". "It's about what the BJP wants in order to find its way into Tamil Nadu... it remains to be seen if he will have any impact at all," Baskaran said.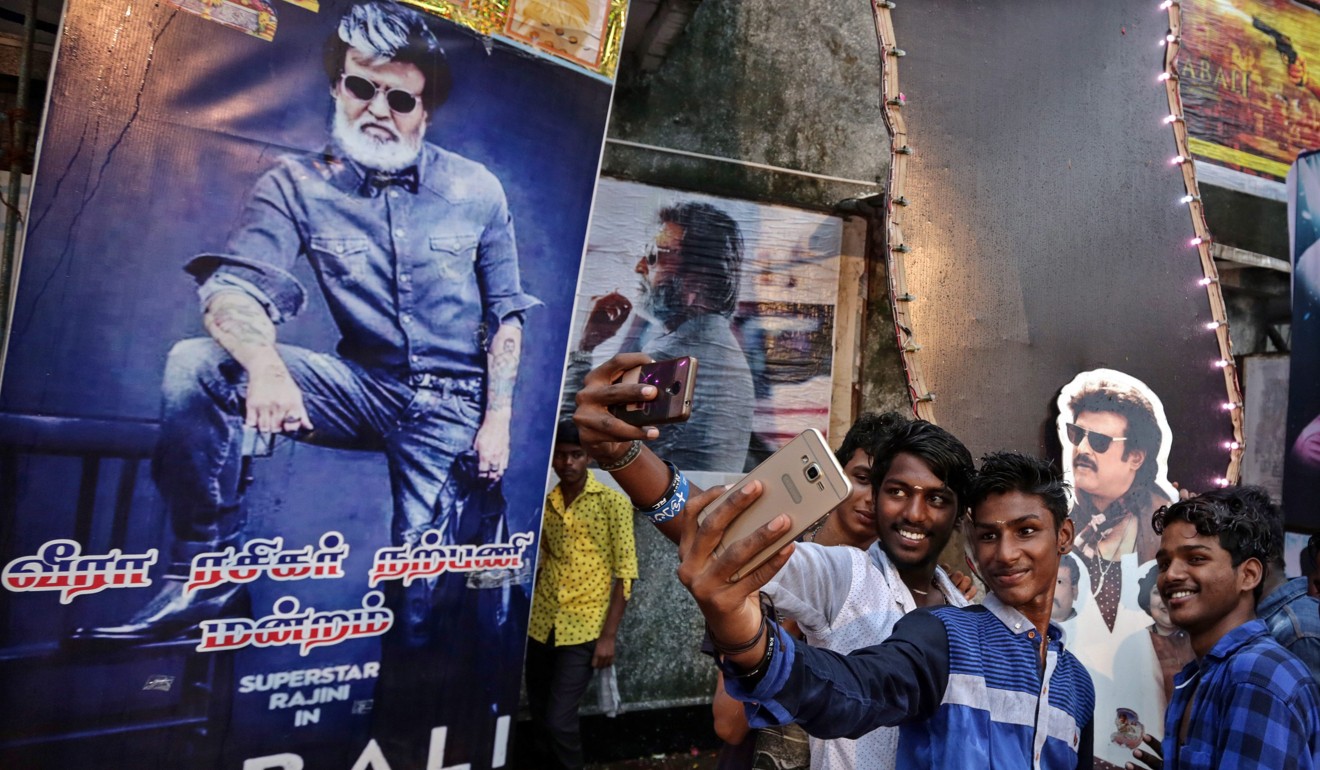 The film industry's influence over Tamil Nadu politics stems largely from the fact that the "Tamilians are among the most exposed to cinema within India," Baskaran said. He said there was a long tradition of Indian political parties using actors as "the public face of an ideology".
ULTERIOR MOTIVE?
Other observers said Rajinikanth's charisma and rags-to-riches story – he was a bus conductor before being talent spotted at the age of 25 – might not be enough for him to deliver Tamil Nadu to the BJP.
"One factor is that he cannot count on his fans. At age 66, many of his fans are older, in their 40s and 50s and they have their own lives to consider. These people are unlikely to be able to run around in election campaigns," said Sathiya Moorthy, a Chennai-based researcher at the Observer Research Foundation think tank. Moorthy said neutral voters might question Rajinikanth's true motives for entering politics. "He has been making noises about entering the field for two decades now. Some of his films are laced with political messages. The question will be: why now? Is it to survive after the end of his acting career?," the researcher said.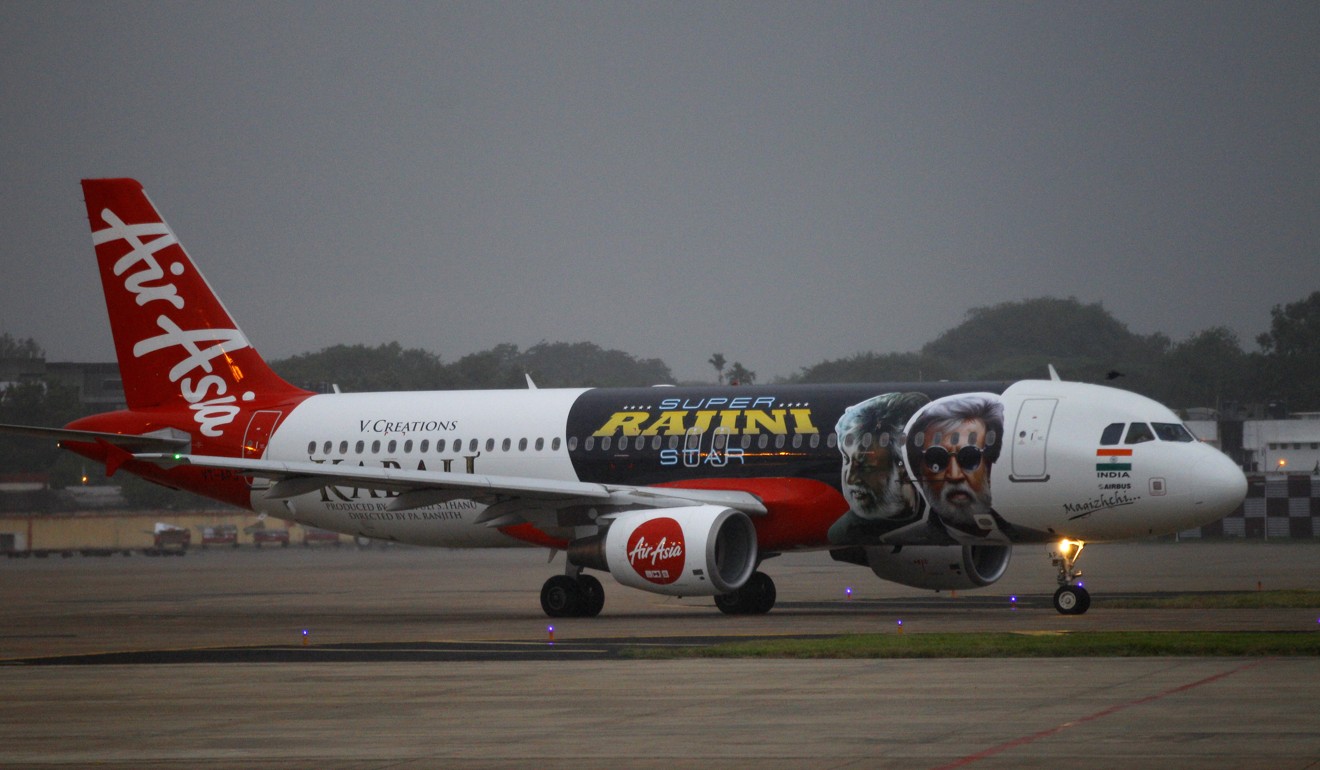 In his widely publicised comments, Rajinikanth said Tamil Nadu had a few standout politicians but "the system is spoilt".
The state of 70 million people – one of India's most developed provinces – is currently in the midst of a leadership crisis following a split in the ruling AIADMK after the death of Jayalalithaa last December.
Both the AIADMK and its rival DMK have been embroiled in corruption scandals in the past. In February, Jayalalithaa was posthumously convicted of corruption.
The BJP, fresh from crushing victories in regional elections in March, has tacitly gestured that it is ready to accept Rajinikanth into its fold. Amit Shah, Modi's de facto number two, on Sunday said "every good person is welcome to join politics" when asked if the BJP was keen on bringing on board Tamil Nadu's Thalaivar.