Susi Pudjiastuti shows off a copy of an application for a permit submitted one year before she was named Indonesia's fisheries minister in 2014. Made out to an Indonesian company with an address in Fuzhou, China, it sought permission to operate a vessel capable of hauling in 3,000 tons of fish per voyage. The vessel would have operated a purse seine, a type of circular net used in commercial fishing to target dense schools of fish. The nets are controversial because they are so efficient – some vessels run out several kilometres of netting that drops from the surface to 650 metres deep, entrapping hundreds of tons of fish at a time.
Not on her watch, says the woman known by everyone here as Ibu Susi. "Can you imagine? This will vacuum your fish," she says.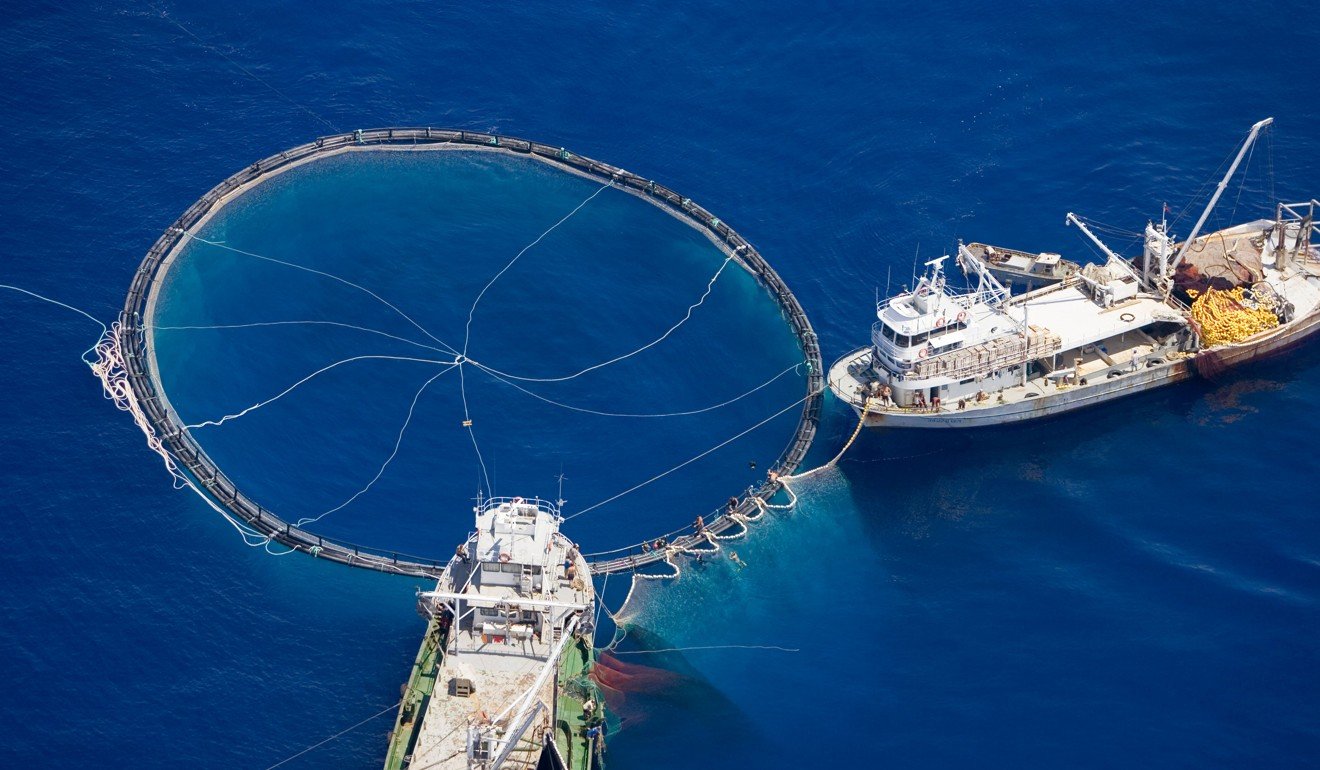 As China's fishermen fan out farther amid collapsing fish stocks, Susi is standing firm. She has limited the size of domestic fishing vessels and entirely sealed off Indonesia's nearly 6 million square kilometres of ocean territory from foreign fishing vessels. In a stark warning to poachers she has detonated and sunk foreign fishing boats in front of news cameras. So far, 363 boats, operating in the country illegally, have been scrubbed of their parts, nets and fuel and sent to the bottom of the sea. The hardline approach has earned her death threats as fishing industries in neighbouring countries have lost out on billions of dollars in lost catches of species.
Still, Susi says she doesn't discriminate. She resents all foreign fishing boats equally. "I am not anti-China. If it's any other country I will do the same thing. I wouldn't be successful doing this combat if I discriminated."
As proof of her results Susi rattles off numbers that for months have formed the backbone of a PowerPoint presentation she has trotted out to journalists, conservationists and government counterparts.
The estimated sustainable catch has doubled to 12.5 million tons over the past four years. Exports for items such as shrimp have surged by more than a third to countries such as Thailand. Exports of all fisheries products to Thailand have ballooned nine fold. "Now they don't steal our fish," Susi says of Thailand's fish processing industry. "They have to pay for it."
The turnaround has stopped a slide in the number of households that make a living from the sea. Between 2003 and 2013 that number had halved to 800,000.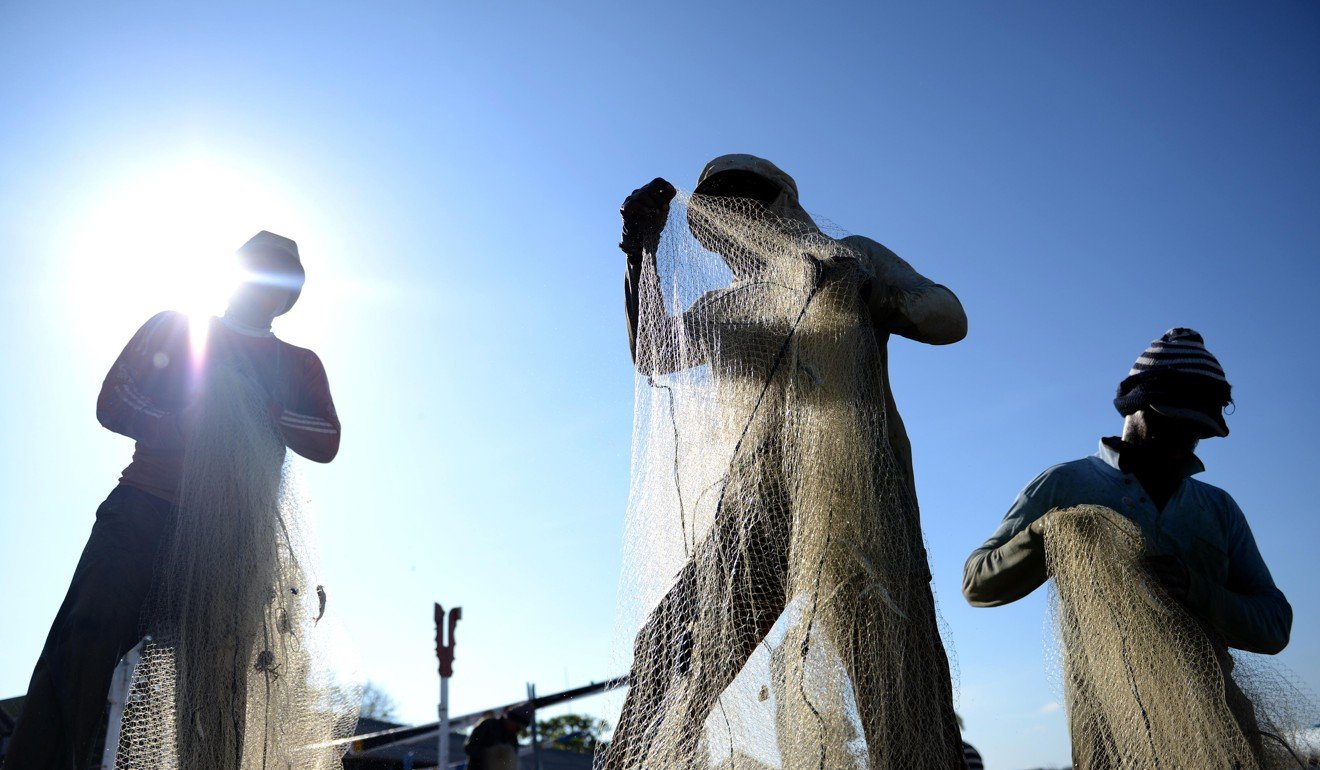 All this feeds an extra US$20 billion into the country's GDP every year, Susi says, while enforcing the crackdown costs no more than US$10 million.
"We only blew up a few boats for show," Susi admits. "Now we just drill holes in the bottom."
Meanwhile, fishermen haul in bigger and better catches closer to shore. That saves time and fuel. Boats based at her hometown of Pangandaran, on the south shore of West Java, haul in red snapper weighing about 8kg when 2kg was the norm not long ago.
Susi flips open a laptop and shows off some video taken from Kaimana in West Papua of a woman hoisting a tuna into an open wooden fishing boat. She lights a cigarette and laughs. "I feel really good when I see this. I travel a lot and I listen to what people say."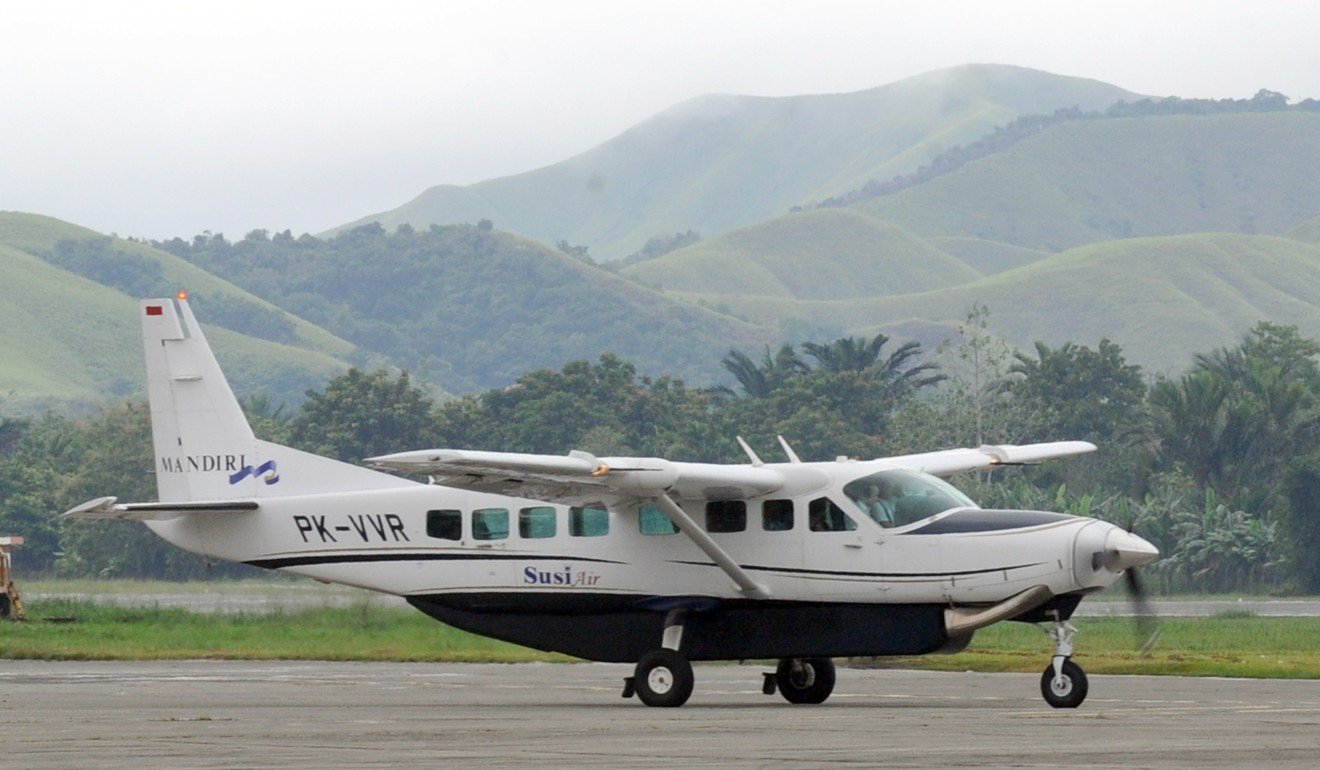 The tattooed, straight talking Susi was an overnight sensation when she was handed the fisheries portfolio soon after President Joko Widodo swept to power in 2014. Founder of PT ASI Pudjiastuti Marine Products and charter airline Susi Air, which services some of the country's far flung islands, she embodies Widodo's vision of a cabinet filled with entrepreneurs rather than political hacks. Her hawkish stance on asserting sovereignty dovetailed with Widodo's promises of returning the country to its maritime roots. The government quickly banned fishing by foreign vessels and put limits on the size of ships that may operate in Indonesia's waters, moving to promote investment in fish processing plants.
The approach brought Susi plaudits. Last year the WWF gave her the Leaders for a Living Planet award. Activists credit her for highlighting the plight of fisheries. "When it comes to fisheries, Indonesia is now cool in the eyes of the world," says Susan Herawati, the secretary general of KIARA, a non-profit agency promoting the issues of the industry.
Even so, implementation in a country as vast as Indonesia and in places still profoundly corrupt is sketchy. Indonesian boats will often fish on behalf of Asian clients and simply transfer their catch to bigger factory ships just outside Indonesia's exclusive economic zone, which usually extends 200 nautical miles from shore.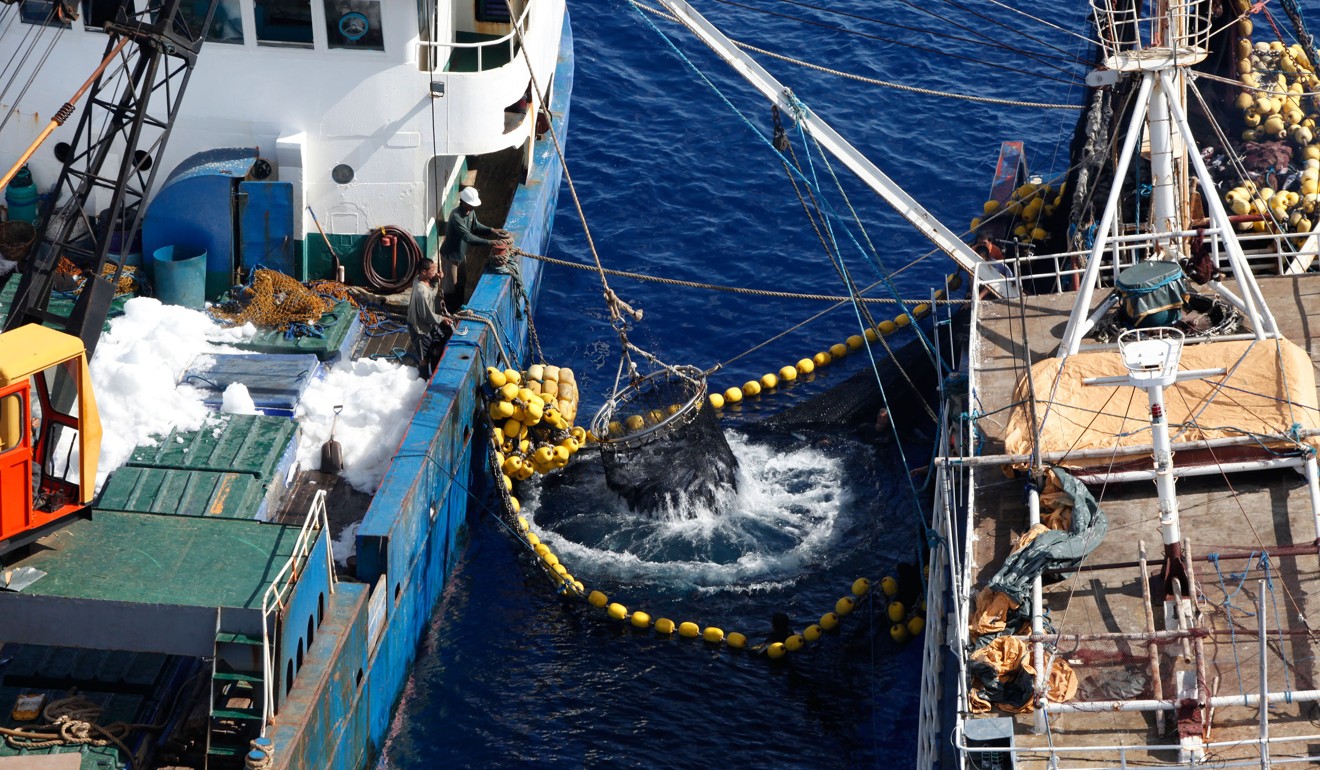 "There are fewer foreign fishing boats now," Herawati says. "It's cool to bomb ships, but the big bosses [outside Indonesia] are still safe and have not been made to pay for our losses."
Still, Indonesia's experience is at odds with other emerging economies. The UN's Food and Agriculture Organisation says 90 per cent of the world's fisheries are either fully exploited or facing collapse. China's government doles out billions in subsidies to underwrite bigger ships that can scour far-off fishing grounds. That has led to conflict. This year Argentina sank a Chinese vessel. Last year, Indonesia accused China's coastguard of interfering in the seizure of Chinese vessels in waters around Indonesia's Natuna Islands, which abut an area claimed by China as traditional fishing grounds.
The clash tests Indonesia's relationship with China. Indonesia maintains it has no claims on portions of the South China Sea claimed by China. Even so, Susi supports Indonesia's move earlier this year to rename the waters around the Natunas as the North Natuna Sea. At present the waters are part of the South China Sea – Beijing has dismissed the move as meaningless. "I have called for that since I took over as minister," says Susi, who insists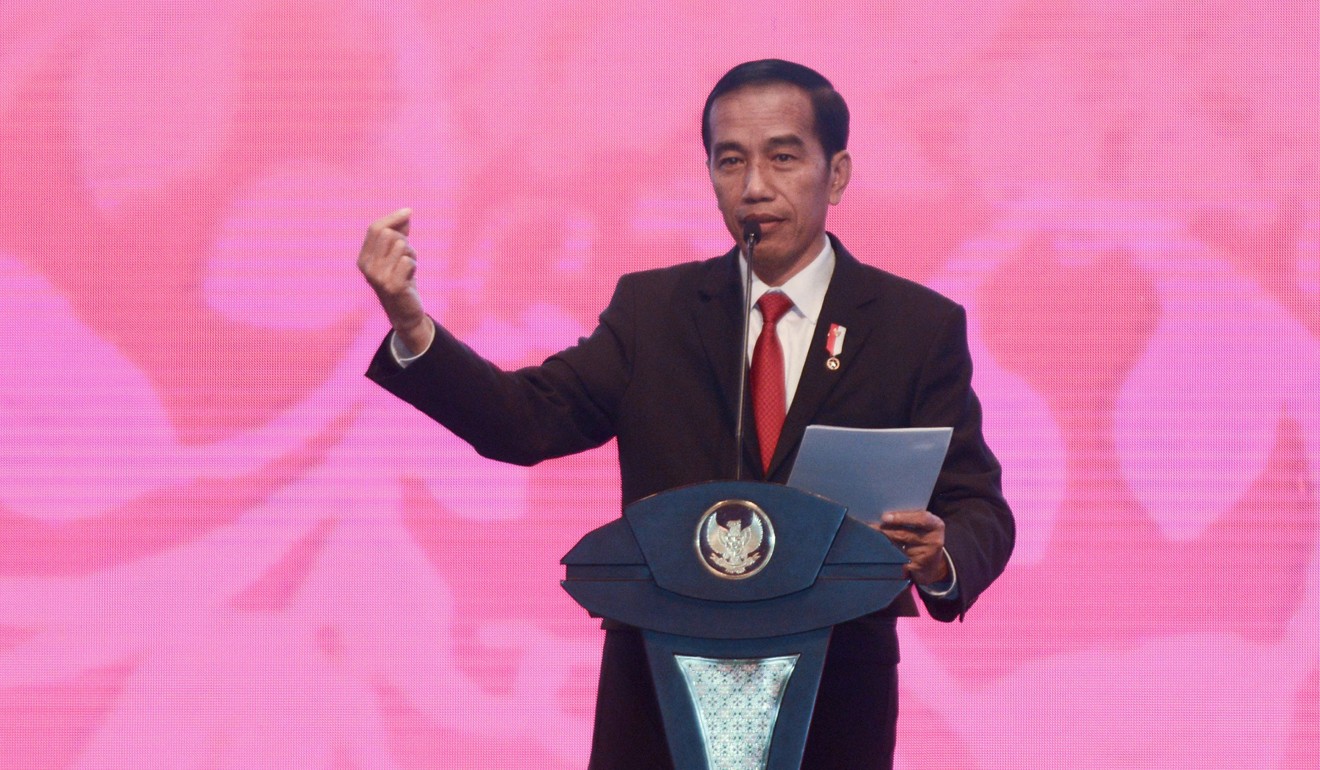 the name is for convenience and not an escalation in the turf war. "Why should [China] be so sensitive? What is claimed or unclaimed, that is not my portfolio. I care only about the sovereignty of Indonesian fish stocks. What other countries call the ocean above our [exclusive economic zone] is not my business."
As Widodo prepares for re-election in 2019, Susi worries the changes she has made may be reversed by a less crusading minister. The foreign fishing ban, for example, is a presidential decree. Susi wants the protections enshrined in law. That may be a useful backstop. So far the restrictions have not led to a meaningful increase in foreign investment in fish processing plants – a sign, she says, that foreign fishing bosses are biding their time until Susi moves on. "I'm happy with our result. By having power and authority you can do great good for the nation," says Susi. "But I'm worried what will happen when I'm gone." ■
Additional reporting by Imam Shofwan