From Eric Clapton to Dennis Rodman, she has scripted an image makeover with a finesse few would have expected of the hermit kingdom.
As North Korea takes the stage with the opening of the Pyeongchang Olympics, its sudden shift from menacing hermit to engaging debutante is attributed to Kim Jong-un's baby sister Kim Yo-jong, who is said to be the mastermind behind a rebranding campaign that includes her brother befriending Dennis Rodman, staging photo ops at amusement parks and possibly even accepting South Korea's invitation to the Olympics.
Kim Jong-un's sister arrives in South Korea in landmark visit
The deputy director of the Propaganda and Agitation Department within the Worker's Party, she first entered the public eye in 2011 at one of the darkest points in North Korean history, during the funeral of her father, Kim Jong-il. Now she appears on the world stage at arguably the brightest moment in its recent history, blazing the trail with a stunning Olympic charm offensive.
That offensive intensified this week, with the announcement that she would attend the opening ceremony of the Olympics, marking the first time a member of the Kim family has ever entered the country, and sparking hope in the hearts of South Korean liberals that this is a genuine shot at peace. Some worry, though, that the two Koreas have all their work still ahead of them when it comes to peace. "Unification is needed," said Kim Moon, a coffee shop manager in eastern Seoul, "but the logistics for both countries to adapt to each other's cultures might not be possible".
WATCH: Ahead of the Winter Olympics, a North Korean delegation arrives in Seoul – to protests and police
Others fear that North Korea's charm offensive is merely a ruse. Its Samjiyon Orchestra, expected to perform at the opening ceremony and again on February 11, is led by Hyon Song-wol, an N-pop star who is also the director of the regime's agitprop bureau. In addition to the 140 orchestra members, North Korea has sent 229 cheerleaders, 30 taekwondo players, a host of reporters and a government delegation.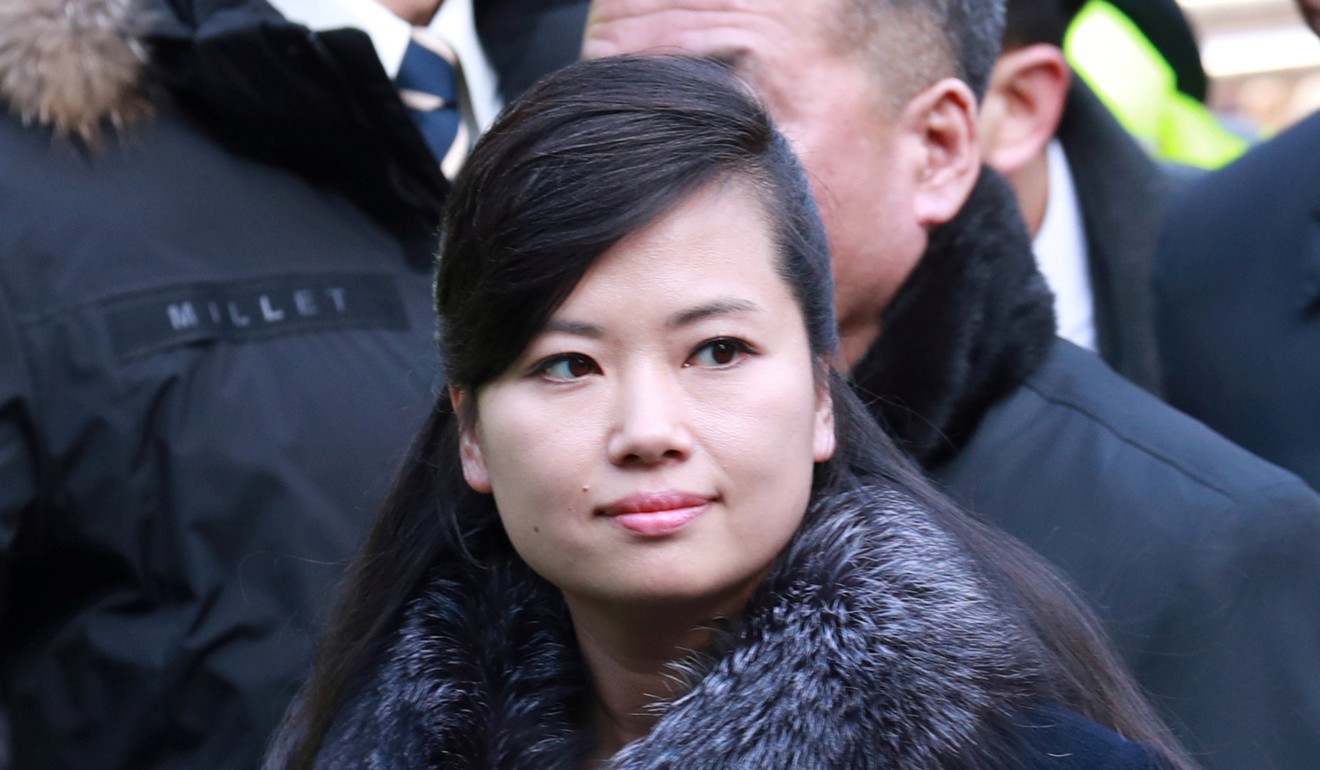 But Kim Yo-jong stands out among them as a notably stark contrast to the typical North Korean official. She was spotted attending an Eric Clapton concert in Singapore in 2011 and is usually seen smiling beside her elder brother as he tours factories and farms. Known in the South as "North Korea's Ivanka", she is believed to have her brother's ear, and lived for a time in veritable isolation with him while they studied together in Switzerland in the late 1990s.
In South Korea, she will join Kim Yong-nam, North Korea's 90-year-old president of the committee that rules the legislature, which makes him the country's nominal leader and its de facto second-in-command. US Vice-President Mike Pence, Japanese Prime Minister Shinzo Abe and South Korean President Moon Jae-in will also be at the opening ceremony, which has had analysts initially excited about the possibility of an unprecedented meeting. Such a meeting would be a dream come true for Moon, who has staked enormous political capital on Pyeongchang.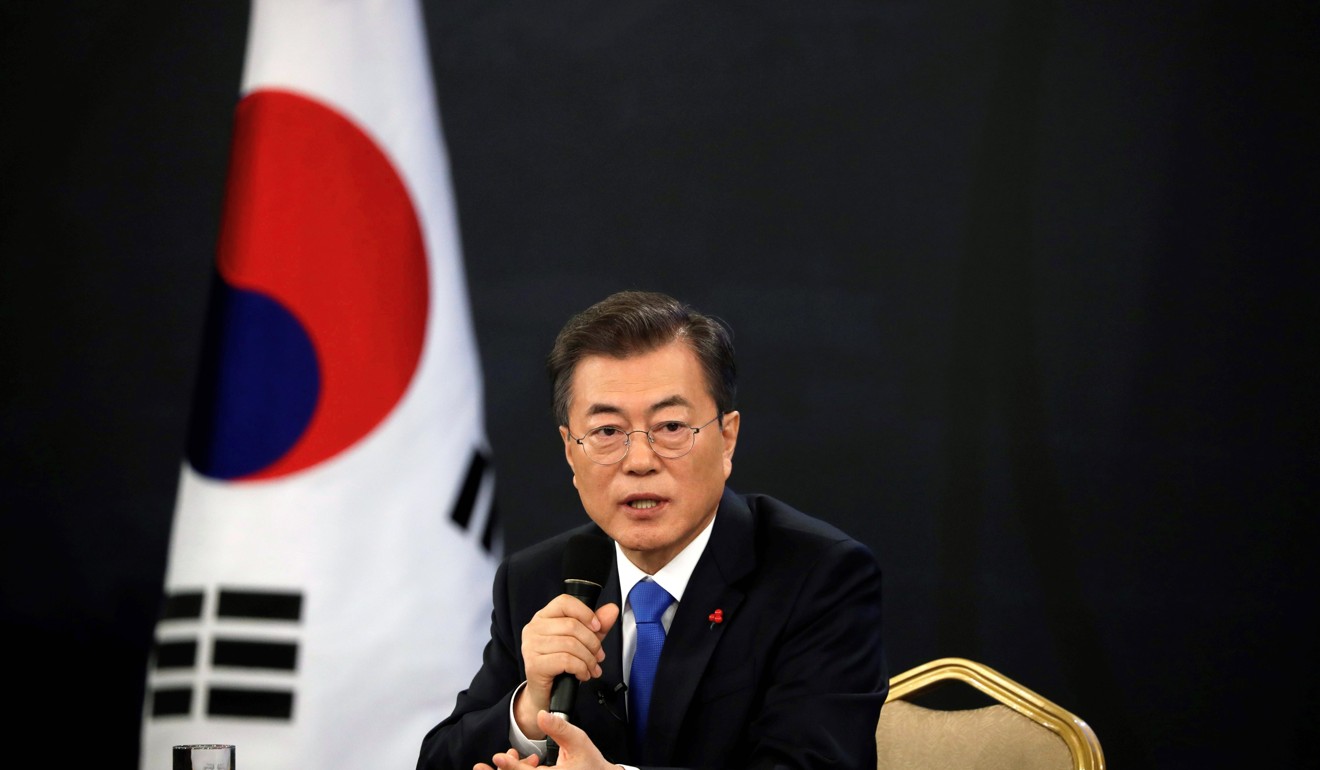 The possibility of such a meeting loomed larger this week when Pence was asked about meeting North Korean officials and replied, "I have not requested a meeting, but we'll see what happens." A day later, the vice-president – who has brought as a guest to the opening ceremony the father of Otto Warmbier, the University of Virginia student who was imprisoned in North Korea, released in a vegetative state and then died soon thereafter – announced while meeting Abe in Japan on his way to Korea that the United States would soon "unveil the toughest and most aggressive round of economic sanctions on North Korea ever" in an effort to force it to abandon its nuclear and missile programmes "once and for all".
North Korea's KCNA new agency announced the following day that it had no intention of meeting US officials during the Games, after which Pence said that the US expected the recent rapprochement between the two Koreas to end once the Olympic Games are over. But there is still hope that Kim's sister will deliver a message from her brother, and if she does, a senior presidential aide told the JoongAng Ilbo this week, the Moon administration is willing to consider sending a special envoy to Pyongyang.
Hopefully it will soon become clear whether she is here to here to make peace, or is simply the smiling face of a disarming new kind of warfare. On Saturday, Kim Yo-jong will have a lunch with Moon.
"It's a nuclear issue, right?" said Kim Namkyu, professor of political science at Sungkyunkwan University, who added that the lunch with Moon and Kim Yo-jong's visit as a whole was likely to have no significant impact on such matters. "But in terms of the present moment," he said, "it is a de-escalation."