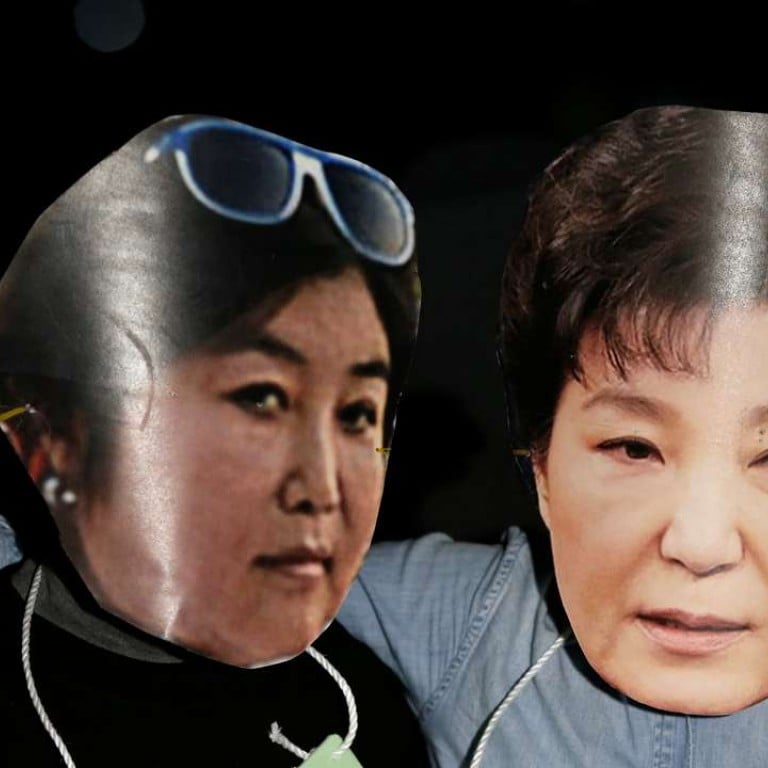 A Rasputin in Korea bleeds President Park
Last week South Korean President Park Geun-hye apologised to the nation as she faced the biggest scandal of her career. Her approval rating sank to 25 per cent and it seemed things couldn't possibly get worse – until they did.
The controversy centred on Park having allowed her long-time friend, Choi Soon-sil to edit some of her speeches in advance, raising questions about how much power Choi held. Was she making decisions the people of Korea had entrusted Park to make? Could Choi be running the country for her own personal benefit? Allegations spread that the president was a member of a cult, that Choi had shamanistic power over her, that Park had been casting spells in public and that the government was secretly run by a group of cult members known as the "Eight Fairies".
The scandal now threatens the political survival of Park, under whom relations with China have rapidly deteriorated over South Korea's determination to install an advanced US missile defence system called THAAD (Terminal High Altitude Area Defence).
Trouble began last October, when the Federation of Korean Industries (FKI) created the Mir Foundation to promote Korean culture. Three months later, it created the K-Sports Foundation to promote Korean sports. But heads started to turn when it was revealed Mir had managed to raise US$42.8 million in just two days and K-Sports raised US$25.4 million in under six. Choi, who virtually created the two foundations herself, had allegedly used her ties to Park to dragoon conglomerates like Samsung Electronics, Hyundai Motor and LG Group into giving these lavish sums.
Social media sizzled with stories of Choi's shamanistic hold on Park, rumours that stemmed from the fact that Choi's late father, Choi Tae-min, had been the leader of a cult who contacted Park after her mother's assassination in 1974, telling her he'd met her mother in a dream. Park met him, and he soon became her mentor. According to a 2011 WikiLeaks release, US Deputy Chief of Mission William Stanton, in a document classified by US Ambassador Alexander Vershbow, referred to Tae-win as "Korea's Rasputin".
As the probe into the foundations deepened, FKI announced late last month that it would scrap them both and create a new one in their place. But critics called this an attempt to destroy evidence. Then when reports surfaced that Choi had fled to Germany and purchased a hotel with money funnelled from the foundations using two shell companies, Widec and The Blue K, Park tried to distract the opposition parties by reversing her position on a constitutional amendment to provide a second presidential term. The opposition parties have badly wanted this and Park has consistently refused to change her stance, calling it in January "a black hole".
But the opposition parties were not fooled and refused to return to the issue without first seeing how far down the Choi rabbit hole went. After allegations emerged that Park had been sending Choi her speeches in advance, Chief of Staff Lee Won-jong responded to the rumours by saying, "You'd have to be crazy to believe this." But in the week since, evidence has been released proving that, in fact, Choi had access to Park's speeches.
Park subsequently apologised to the nation on Tuesday, but the scandal worsened when the President was shown to have fired eight senior officials of the Ministry of Culture, Sports and Tourism after Choi's daughter won second place in an equestrian competition in 2013 and subsequently filed a complaint demanding that the judges at the event be investigated. Park also called a cabinet meeting and ordered an audit of the sports community – particularly the Korean Equestrian Foundation – after which she fired the eight officials. It was later revealed that Choi had the notes for the cabinet meeting saved on her computer in advance, with emphasis on investigating equestrian groups.
Things took a stranger turn when rumour surfaced that Choi had created a cabal, or cult called the "Eight Fairies" to control state affairs, and that Park had changed the National Intelligence Service's seal to an image of a dragon – since dragon symbolism is central to the cult.
Park's future is now uncertain. Her approval slipped to an abysmal 17 per cent on Thursday, from 25 per cent on Tuesday, according to a Gallup Korea poll. Student groups throughout the country have begun to plan candlelight vigils demanding the president resign and be impeached.
"This isn't even a dictatorship," Choo Mi-ae, chairwoman of the Minjoo Party, said. "it's a terrifying theocracy."
David Volodzko is the national editor at the Korea JoongAng Daily