JAKARTA THIS WEEK will vote for its next governor in an election that will be a crucial test of Indonesia's secular credentials as hardline Islamist groups continue their rolling protests against alleged blasphemy by the ethnic-Chinese Christian incumbent.
Wednesday's election is unlikely to throw up a clear winner. More likely, Basuki Tjahaja Purnama, the 50-year-old governor, will fall short of the required 50 per cent majority and have to wait until April for a run-off against either former education minister Anies Basweden, 47, or retired military officer Agus Harimurti Yudhoyono, 38.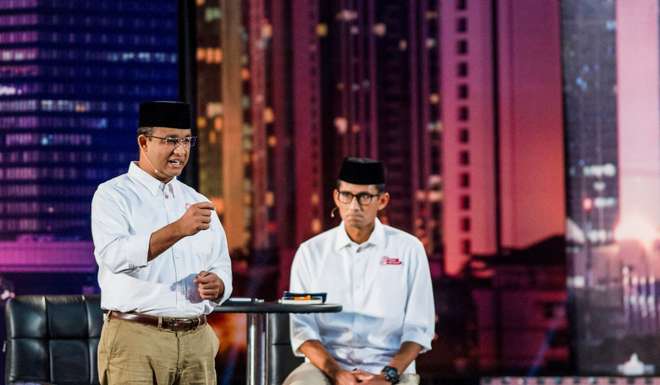 What happens then, in a sprawling metropolis going through the biggest infrastructure boom in its history, will demonstrate how most of Jakarta's majority Muslim population feels about having a leader with a Hakka Chinese background for the next five years.
The latest polls have Purnama and running mate Djarot Saiful Hidayat with 34 per cent to 38 per cent of the vote, comfortably ahead of Baswaden, who is pulling away from third-placed Yudhoyono, the eldest son of former president Susilo Bambang Yudhoyono. After taking an early hit in popularity, Purnama has come back strongly despite being on trial for blasphemy, which he is alleged to have committed during a campaign speech in Jakarta's Thousand Islands constituency last October. The prosecution says Purnama insulted Islam by misusing a Koranic verse that suggests Muslims should not be ruled by non-Muslims. He says his comments were aimed at politicians incorrectly using the verse against him, not the verse itself.
Purnama's recovery may have a lot to do with his tearful apology on the first day of his trial in December, but he has also noticeably toned down his abrasive behaviour and cutting remarks, something that grated with manner-conscious Javanese who make up the city's largest ethnic group.
While he is likely to carry his lead into the February 15 election, analysts doubt Purnama can retain that advantage in a second-round decider when those supporting the two other candidates consolidate their vote behind what is expected to be Baswedan.
"The black campaign will get very ugly," predicts Tobias Basuki, an ethnic-Chinese analyst at the Centre for International and Strategic Studies (CISS), referring to the two-month period when he believes tensions over race and religion will be that much higher.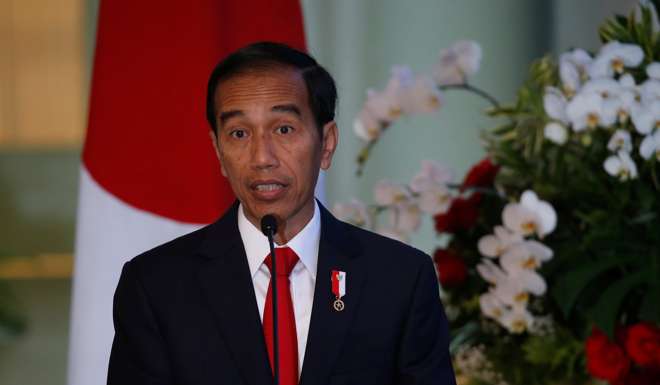 National police chief Tito Karnavian has said he won't allow planned rallies calling for Muslims not to vote for a non-Muslim leader, but these are nervous times for the ethnic-Chinese population, still mindful of the rapes and bloodshed that followed president Suharto's downfall in 1998.
Many families fled overseas to escape the violence, particularly to Singapore where the businessmen among them still fly to Jakarta on the first Monday morning flight and return to their homes in the island republic at the end of the working week.
Basuki says the blasphemy case against Purnama is both an attack on what he calls "new politicians" – those with Chinese backgrounds – and an opportunity for Indonesian leaders to have a conversation they have never had on religion and state relations.
In the meantime, Purnama may be encouraged by the fact that he and President Joko Widodo, the previous governor, easily won the second round of the 2012 gubernatorial election with 53.8 per cent of the vote. They beat incumbent Fauzi Bowo by more than seven percentage points, though what helped Widodo then was his Muslim credentials which gave him the legitimacy Purnama lacks in an electorate where only 7 per cent to 8 per cent of voters are undecided.
Bowo had tried the same primordial tactics as the hardline Islamic Defenders Front (FPI) and rival political parties are using now in pushing a blasphemy case that seems flimsy at best, but might yet deny even a victorious Purnama a second term if he is convicted and jailed.
The case triggered huge anti-Purnama demonstrations in central Jakarta in November and December, which Widodo saw as an effort to weaken him politically ahead of the 2019 presidential elections when he is expected to run for a second term.
Tensions have subsided since then, in large part because of an effective public campaign mounted against FPI leader Rizieq Shihab, who now faces a string of charges himself, ranging from defamation and hate speech to distributing pornography and insulting Pancasila, the state ideology.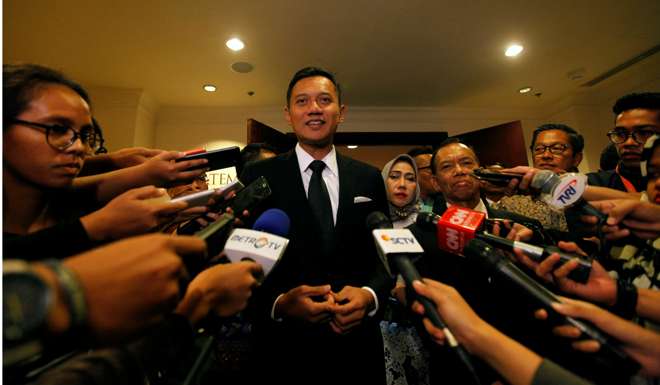 Ex-president Yudhoyono is also feeling the heat, having to fend off claims that he not only helped fund the protests, but urged the Indonesian Ulema Council (MUI), with which he had close ties during his presidency, to support the case against Purnama.
Shihab asserts he is the target of an orchestrated movement. It would be hard to argue otherwise, especially with the national police now under a hand-picked commander. The worm, it seems, has turned, with the wily Widodo remaining silent on Yudhoyono's request for a meeting.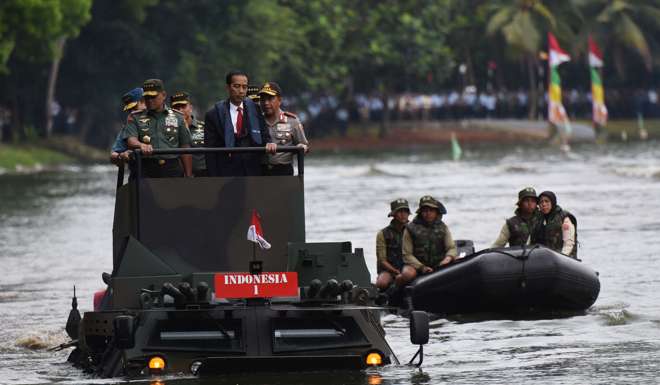 More than 85 per cent of Jakarta's 7.1 million registered voters are Muslim, just below the national average. But most analysts would agree that trying to determine the outcome of the vote merely from a religious, ethnic or class perspective is a fruitless exercise.
Ethnically, 36 per cent of the population are Javanese – from the eastern and central parts of the country's third largest but most populous island – 28 per cent are distinctly Betawi, or native Jakartans, and 15 per cent are Sundanese, from western Java.
Where Jakarta stands out is its ethnic-Chinese population, which at 7 per cent is far above the 1 per cent national average and much greater than any other minority group, including the Melayu, Batak and Minangkabau of Sumatra, and Sulawesi's Bugis, traditional traders who are more spread out than anyone.
The largest group of Indonesian-Chinese have always lived in north Jakarta, the old part of the capital once known as Batavia. But in more recent years, as part of the growing middle class, younger families have accumulated in the western suburbs.
Voting patterns cut across all social lines, from the well-educated who favour Purnama because of his effective track record, to lower class citizens bitter over being removed from the city waterways and other squatter settlements to reduce flooding.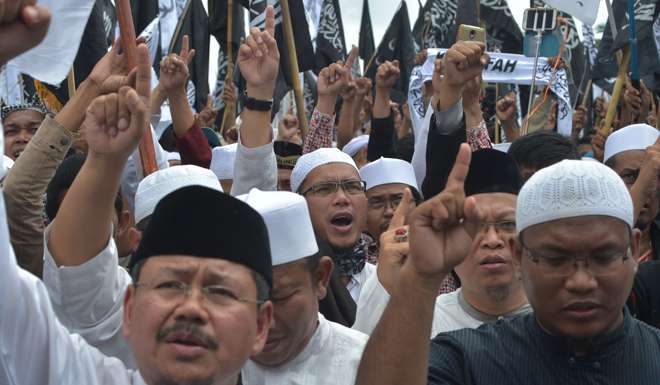 Currently going out of his way to groom the conservative Muslim lobby, Baswedan's main backer is former presidential candidate and Great Indonesia Movement (Gerindra) leader Prabowo Subianto, who must be experiencing a profound feeling of déjà vu.
He and his tycoon brother, Hashim Djojohadikusumo, were responsible for bringing together the Widodo-Purnama ticket in 2012, little realising that Widodo, a popular town mayor, would kill off Prabowo's long-held presidential ambitions two years later.
Now he is confronted with Purnama, whose candidacy helped him repair bridges with Jakarta's ethnic-Chinese population, which had been destroyed over Prabowo's alleged role in the 1998 riots that left as many as 1,000 dead.
Political sources say this time Prabowo persuaded Baswedan to sign a pledge that if he does win the governorship, he will not follow in Widodo's footsteps and contest the presidency in 2019, when the retired general is expected to make another bid.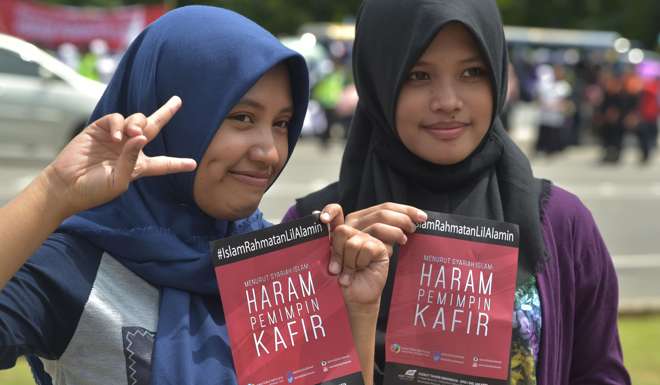 Although there are now three ethnic Chinese ministers in Widodo's Cabinet, more than at any other time, hardline Islamists see the election of a so-called infidel to such an important political post as a major setback in their struggle to eventually turn Indonesia into a sharia state.
In that sense, the election is shaping up as a watershed event. Short of it attracting national media coverage, with all of its other implications, it is unwise to view the outcome as a political barometer for what happens in 2019. It won't be, but it is clearly putting political parties on notice that the national election season is just around the corner.
With more Chinese-Indonesians entering public life and openly celebrating Chinese holidays and cultural events, it will be more a barometer of where they stand in a society they embrace. Many, in fact, are more Indonesian in outlook than other Indonesians – such as ethnic Yemenis who form the backbone of the radical Islamic movement.
The younger, more confident ethnic-Chinese have less fear of a backlash. But their parents and the older generation still live in trepidation that they will become scapegoats again at a time when there has been a worrying willingness on the part of some politicians to play what has always been a dangerous religious card.
One expert on Chinese relations has no doubt they can be the target of future social upheaval: "I'd like to say that I can be 90 per cent sure there won't be any trouble," she says. "but I can't be 100 per cent sure." ■