Since the assassination of Kim Jong-nam at Kuala Lumpur airport on Monday, the fingers of suspicion have almost universally pointed towards North Korea.
But, as is often the case with Pyongyang, questions have been coming in thick and fast, while answers have been few and far between.
That a famous philanderer should be killed apparently by two beautiful women, possibly while visiting one of his many girlfriends for Valentine's Day, almost seems a considered outcome rather than a coincidence. But again, we do not know. What we do know (at least, according to reports) is that Kim Jong-un's older half brother was poisoned by two women. As Malaysian police official Fadzil Ahmat told the local newspaper The Star: "Someone grabbed him from behind and splashed a liquid in his face."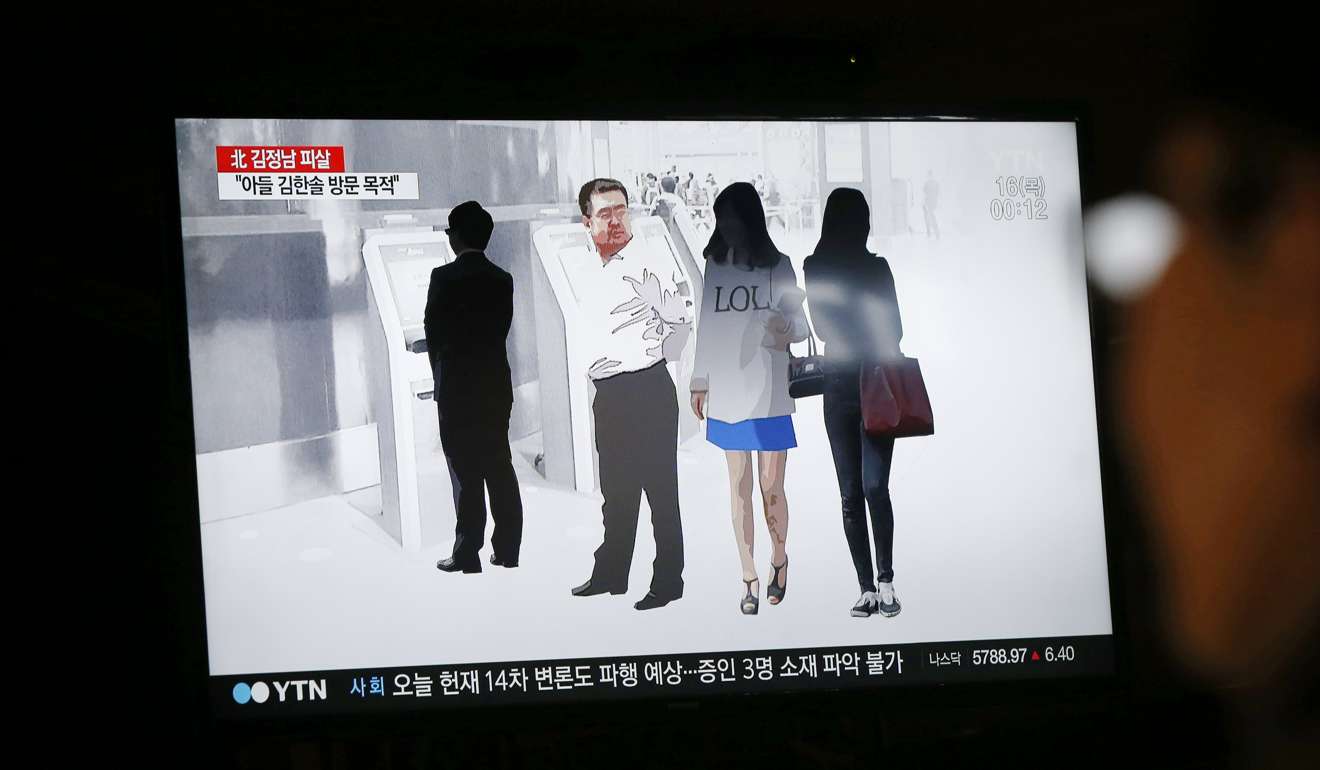 A lack of evidence hasn't stopped politicians and journalists from accusing North Korea.
Kim Myung-yeon, a spokesperson for South Korean President Park Geun-hye's Liberty Party Korea, called it a "naked example of Kim Jong-un's reign of terror", yet this remark itself is more a naked example of anti-communist sentiment than anything else because, again, we simply don't know.
Or consider the front page story of The Korea Times on February 16, which ran the headline "Kim Jong-un shows ruthless brutality" along with the subhead "Murder of half-brother risks ties with China". The body of the story offers qualifications, but readers are also treated to side-by-side images of the two brothers, a close-up of the North Korean ambassador to Malaysia's Jaguar and, well, you get the idea.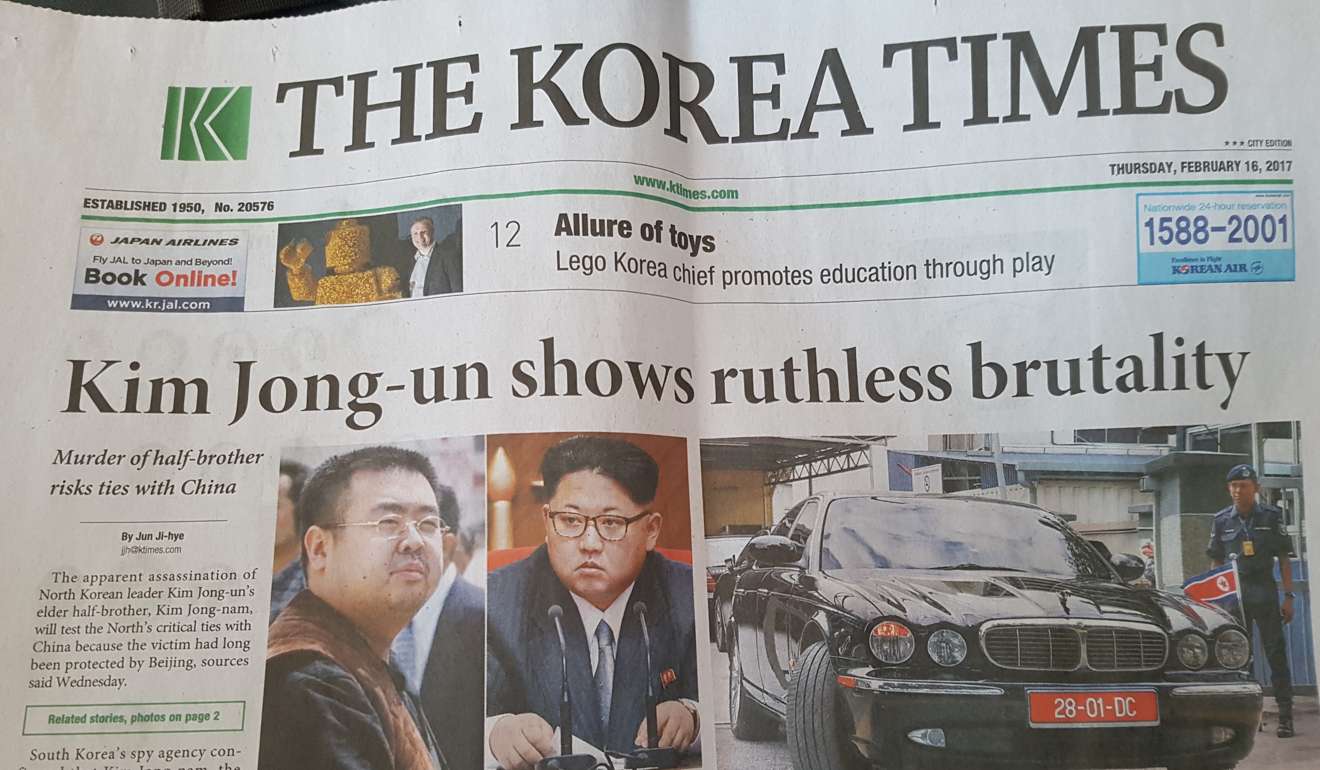 According to NK News, a US-based news site on North Korea, Mohmad Salleh, the director of the Malaysian Criminal Investigation Department, said there was "no sign that suggests Kim was murdered", adding, "We have to wait for the post-mortem examination report to determine the cause of death."
Those results will be out very soon, but they haven't come out yet, which is why such accusations or implications are not only sloppy and unprofessional, but dangerous. More than that, they're simplistic because other possibilities abound.
"We shouldn't assume that it was Kim Jong-un behind it," said Charles Armstrong, professor of Korean studies at Columbia University. "It might have been a lower-level authority who was trying to work in the interest of Kim Jong-un, and indeed, it's unlikely that we would ever be able to definitively say that Kim Jong-un was behind it."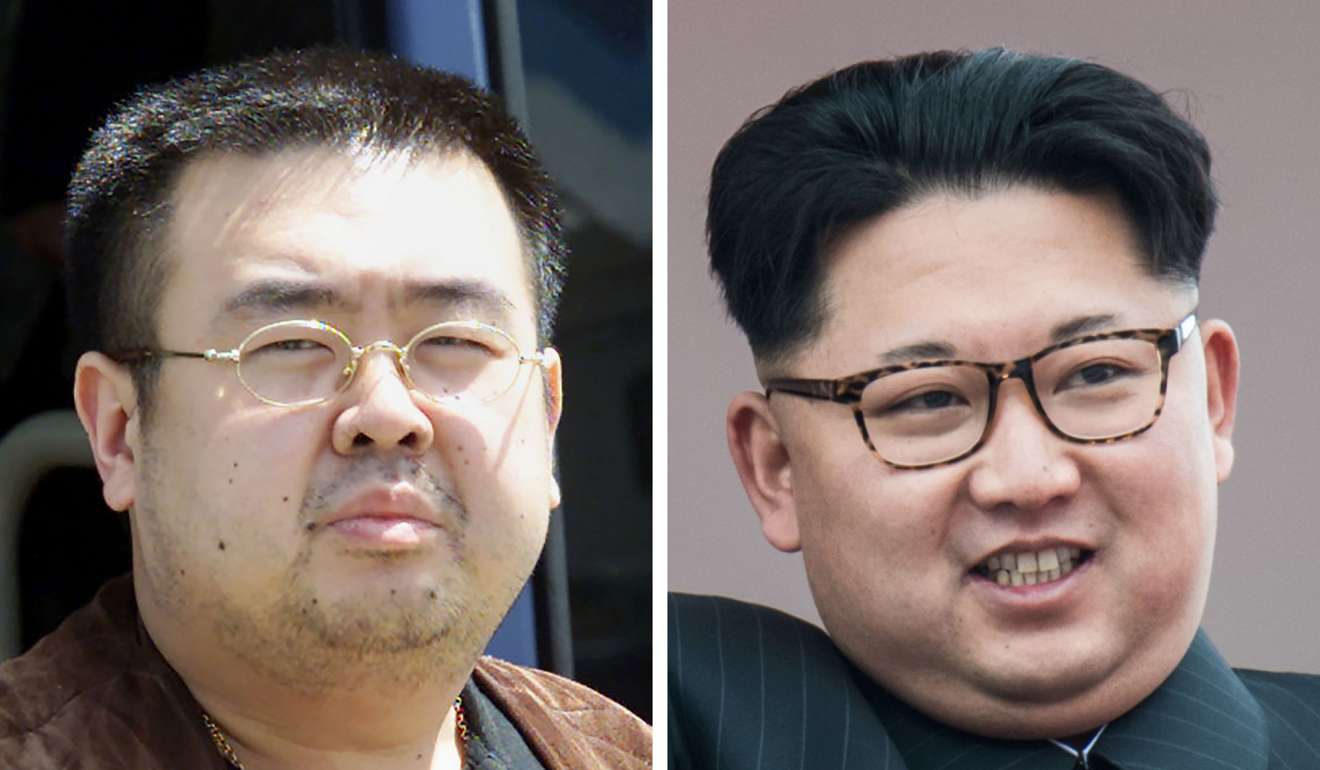 If North Korea was behind the killing, one possible motive could be to prevent the rise of an opposition. With an increase in defections from North Korea, Kim Jong-un might have feared his older brother would become a totem for a government-in-exile, said Mark Tokola, vice-president of the Korea Economic Institute of America.
But Tokola, too, stressed such notions were speculative: "It's conceivable that Kim Jong-un was concerned that when people leave North Korea they might have thought about that. But it's very tenuous."
To be sure, people who suspect Kim Jong-un aren't wrongheaded or foolish. There is good circumstantial evidence to think he is responsible, but that is all it is – circumstantial.
Kim Jong-nam was considered the heir apparent until May 2001, when he tried secretly to enter Japan to visit Tokyo Disneyland with his four-year-old son, using a forged Dominican Republic passport and the Chinese alias Pang Xiong, or "fat bear". Thereafter, he remained an embarrassment to the regime and lived in exile, dividing his time between his wife in Shanghai and his second wife and mistress, who both live in Macau.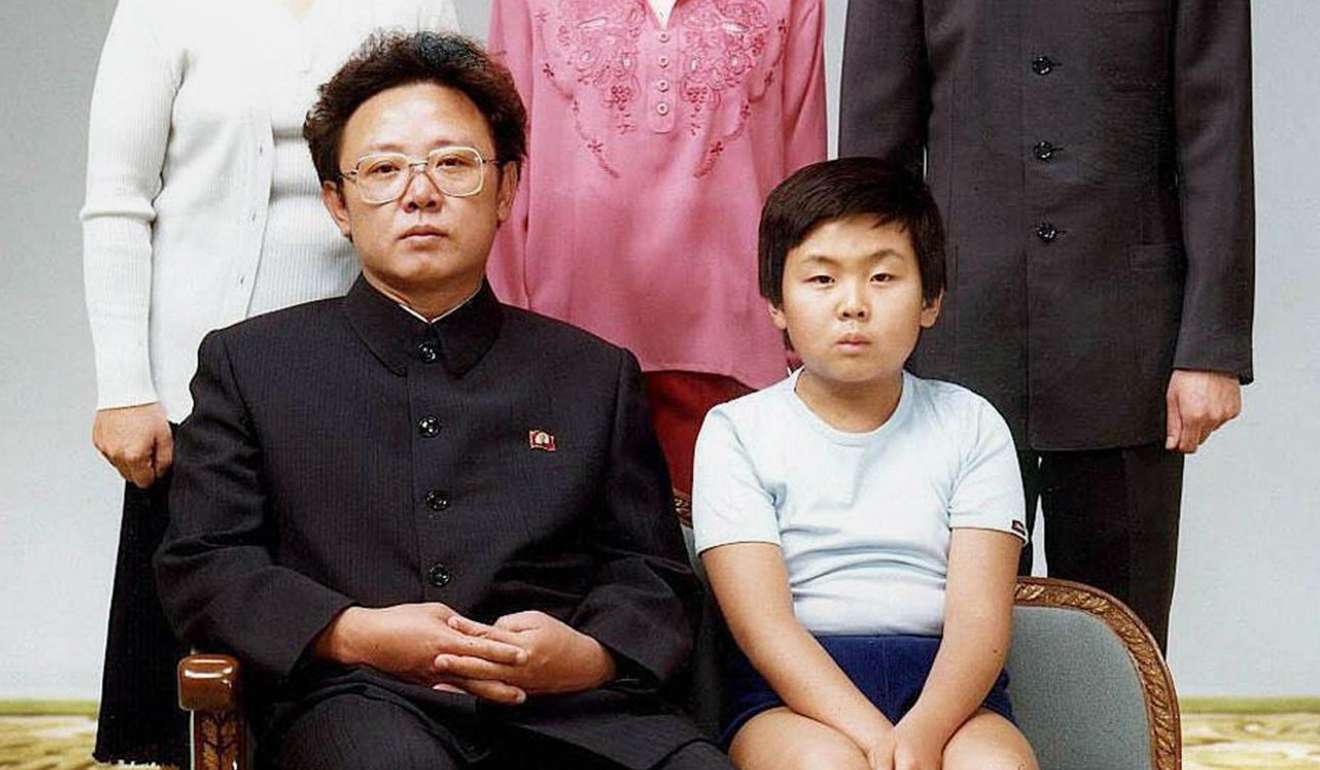 In January 2009, when Kim Jong-il tapped his youngest son, Jong-un, to succeed him, Jong-nam told reporters in Beijing he had "no interest" in ruling North Korea. This might have been his saving grace, except in 2012, Japanese journalist Yoji Gomi published a book titled My Father, Kim Jong Il and Me, in which he related his email exchanges with Jong-nam, who had told Gomi he didn't think his father believed in third-generation succession, that his little brother wasn't up to the task, that the country would be a "laughing stock" and that ultimately, the regime would collapse if it didn't reform.
North Korean defectors have been killed for less.
So yes, all this makes a good case for believing Jong-un planned the murder of his brother – not to mention that in October 2012, South Korean officials arrested a North Korean spy named Kim Yong-su who said he went to China two years earlier to kidnap Jong-nam.
Then again, it's also possible Jong-nam ran up gambling debts in Macau or crossed the wrong people in Malaysia. And even if the order did come from North Korea, that doesn't mean it came from the top.
"I don't think Jong-un actually ordered his half-brother's death," said Michael Madden, a regular contributor to 38 North, a website on North Korea. "There are other elites who could do something like this and get away with it. They could have done it to get into the leader's good graces, or conversely, to send a message to him."
And if it was Kim Jong-un, Madden said, he might not have acted alone – Jong-nam was a Chinese asset and Beijing may have cut him loose, or let his whereabouts be known, simply because he no longer served his purpose. In other words, there are many robust theories but none that demands full confidence.
"The idea that Pyongyang ordered the assassination is tenuous at best so far," said Se-woong Koo, managing editor at Korea Exposé. "I laugh at the paucity of sources supporting that particular claim. I cringe at the articles that seem to take it for granted that Kim Jong-un is behind the hit." ■