In the unlikely event that you have been living in a cave for the past few days – minus the obligatory smartphone – here are just some of the Hong Kong news headlines you missed.
● In a spectacular fall from grace, Donald Tsang Yam-kuen , the proud son of a police sergeant who rose to be the city's chief executive became the first holder of that exalted position to be jailed for a criminal offence.
● Days earlier, seven officers from the same force Tsang's father served were given two-year jail terms over the very public beating of a political activist during the Occupy protests of 2014.
● As all eight men steeled themselves for stints at the maximum security Stanley Prison, just short of 35,000 serving and former police officers staged a massive display of "solidarity and support" that one senior officer described as "the biggest single gathering of police officers the world has ever seen".
To that could be added the maiden budget of the new finance chief and the small matter of a former leader suggesting that the winner of Hong Kong's upcoming chief executive election might not actually be appointed by the Chinese central government, but that might risk you blowing a news fuse.
In short, it would be no exaggeration to say that the past few days have been nothing short of momentous for anyone connected to the Hong Kong Police Force – past or present.
Much of the commentary that followed the jailing of the seven officers for the assault on activist Ken Tsang Kin-chiu – and the police demonstration that followed – focused on the loud and on occasion racist chorus of criticism aimed at District Court Judge David Dufton who sentenced the seven officers.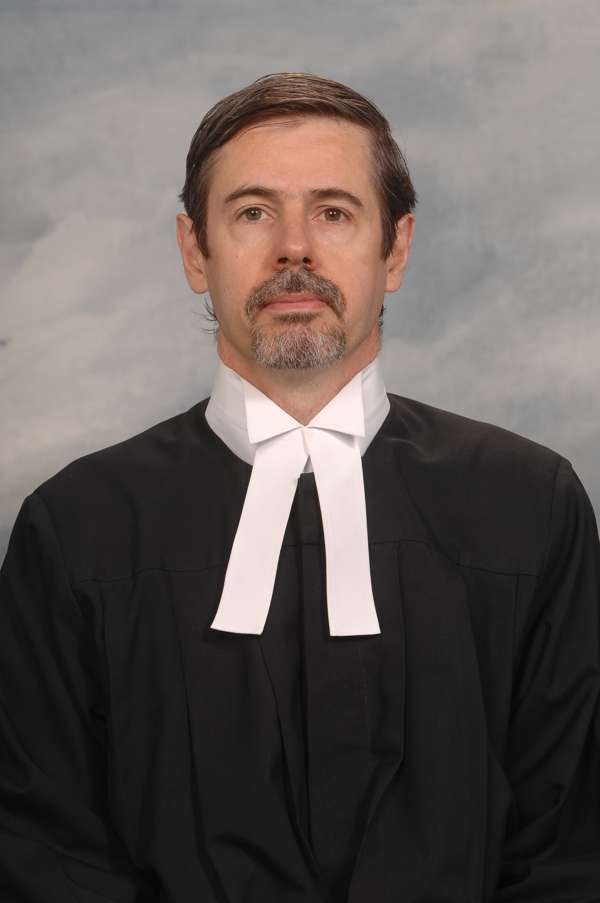 Even the most virulent of critics of Judge Dufton's sentencing must surely accept that the assault of an individual – any individual – in a civilised society, however extenuating the circumstances, cannot go unpunished.
The fact that such an attack was carried out by a group of police officers upon whom society depends to uphold and respect the law, makes the need for that punishment even more acute.
The consequences of the ongoing storm of condemnation surrounding Judge Dufton's decision – should it be allowed to fester and mutate – could damage the administration of justice in the city.
But in a sense the noise surrounding the fate of the Occupy Seven – as the jailed officers have come to be known – may obscure a much deeper malaise facing the proud men and women who serve and have served the Hong Kong Police Force since it was set up 173 years ago as a British colonial law enforcement organisation.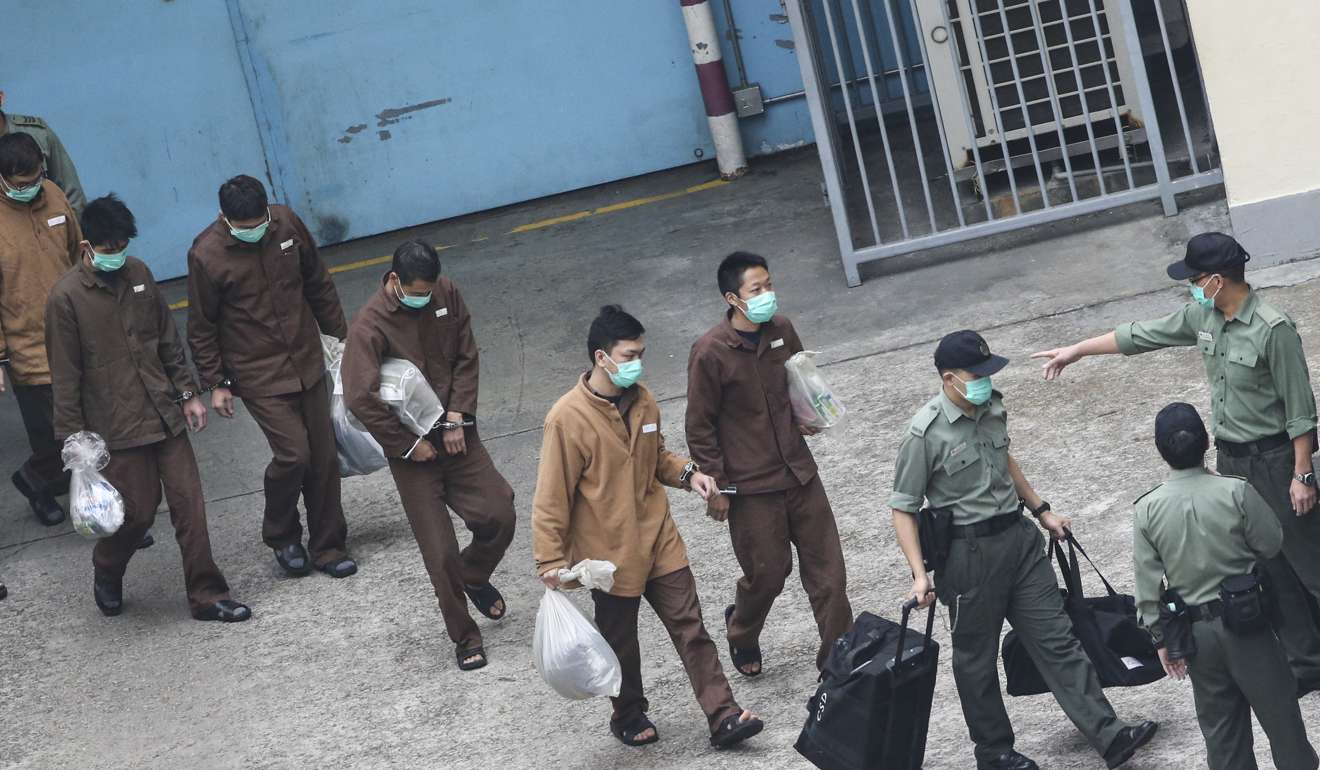 This Week in Asia has spoken to several serving and former police officers – all of whom still live in Hong Kong and who requested anonymity – and what emerges is a picture of frustration and emasculation, two conditions which even at the best of times can create the type of siege mentality which was very much on display at the mass gathering.
It may perhaps also shed light on why the police commissioner, Stephen Lo Wai-chung, has been loathe to openly condemn the actions of the seven men under his ultimate command who went to jail earlier this month and the more than tacit support his top brass colleagues gave to last Wednesday night's show of force.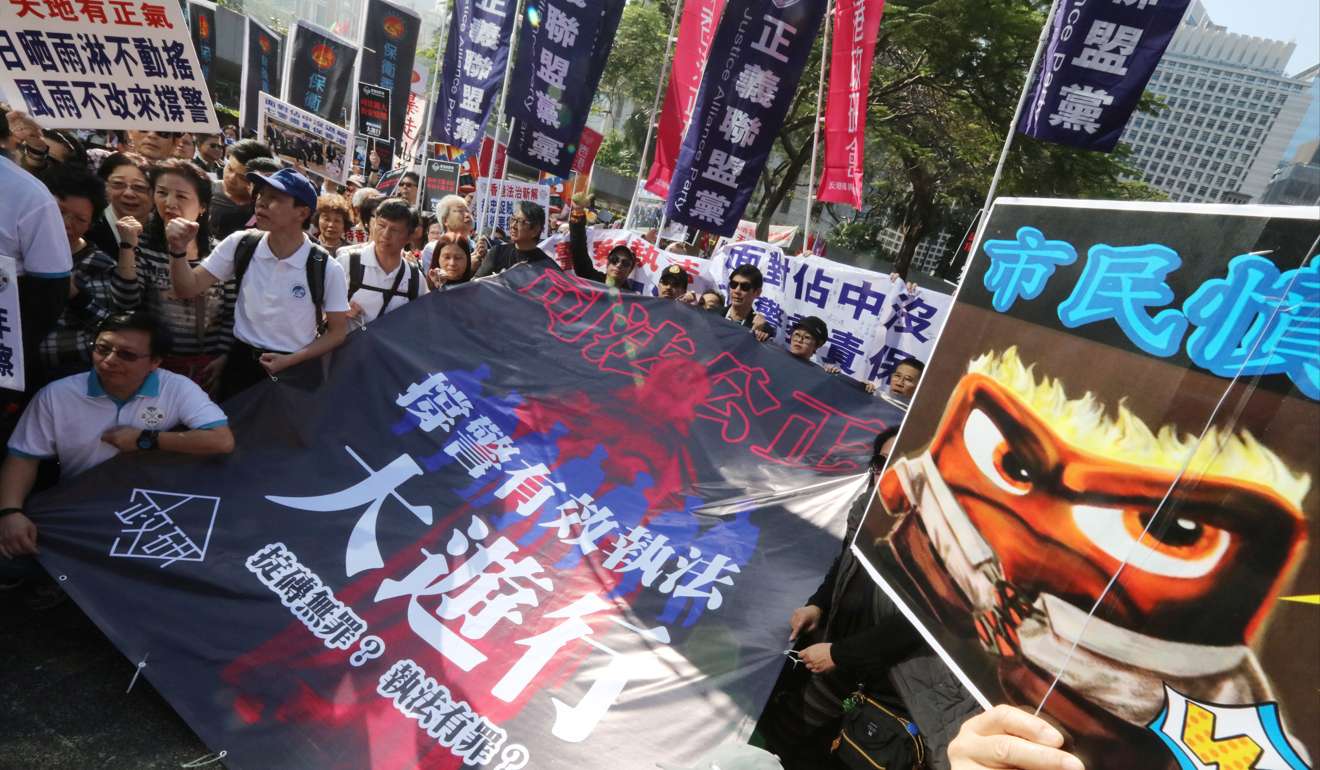 It might also explain why none of the seven – who under normal circumstances would have been stripped of their badges and drummed out of the force upon conviction – have not been fired and why all remain on the payroll of the force. Three of the seven have filed appeals already, and the other four plan to do so.
His is a body of men and women who – whatever the individual rights and wrongs of specific operational decisions – have been asked to be the upholders-in-chief of centrality, fair play and political neutrality at a time when the city they police is going through one of the most politically charged periods in its history.
WATCH: More than 30,000 gather in support of jailed Hong Kong officers
Not only that, according to three veteran officers This Week in Asia spoke to after the gathering at the Police Sports and Recreation Club in Kowloon Tong, what has been vastly underestimated is the damage done to the confidence and self-respect of the force by two major incidents involving possible unconstitutional incursions by mainland law enforcement onto their "patch".
These two incidents, in which mainland agencies are suspected of spiriting away from Hong Kong a group of booksellers and a billionaire businessman, have had a material negative effect on the force – making it look impotent at best and incompetent at worst.
"That is not a good look for any police force, anywhere in the world. Once you lose even a small amount of the authority any police force needs to do its job properly, you are on a slippery slope to public mistrust and potential acts of misjudgement by officers in an attempt to make up the lost ground," said one officer.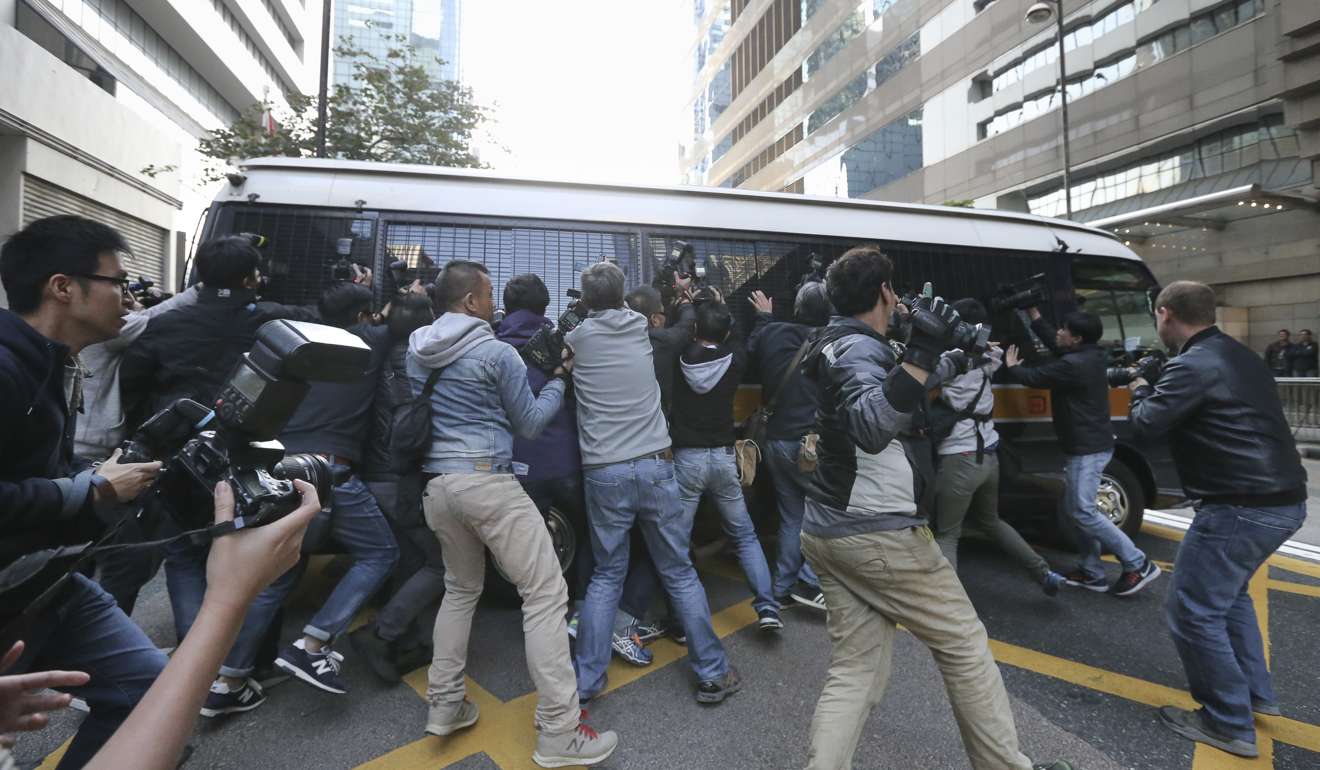 So, would it be incorrect or overblown to suggest that last week's gathering in Kowloon Tong was more than just an act of solidarity and support for fellow officers, but in some ways a disciplined cry against a feeling of growing impotence and a push-back against a lack of respect the force gets from both society at large and the powers that be, here and in Beijing? "No, that would be fair," said another officer.
The officer said that what for many may seem a mundane matter in these heady days of political protest, intrigue and change, can become bitter bones of contention with wider implications for a police force under pressure.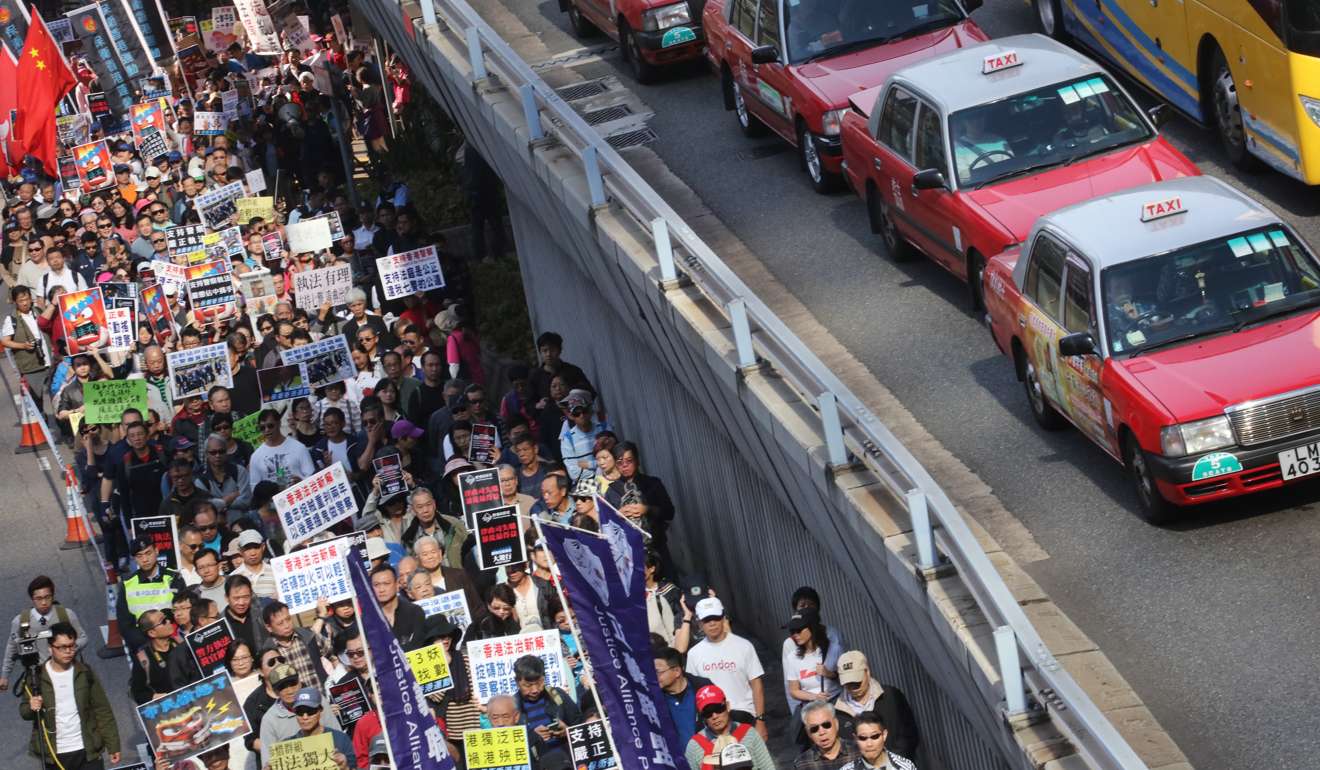 "The retirement age is also a major factor here, new recruits to the force get to work to 60, as do other departments in the civil service, why should the police be different? Why not 60, and why do senior officers get to work to 57.5, while the rest of us police officers have to go at 55?
"It is too young to retire, especially when you don't get the mandatory Provident Fund until 65, how do you support your family for 10 years?" the officer said.
He also said the force had a recruitment problem, with "nothing to join for, no job security, no leave, no benefits".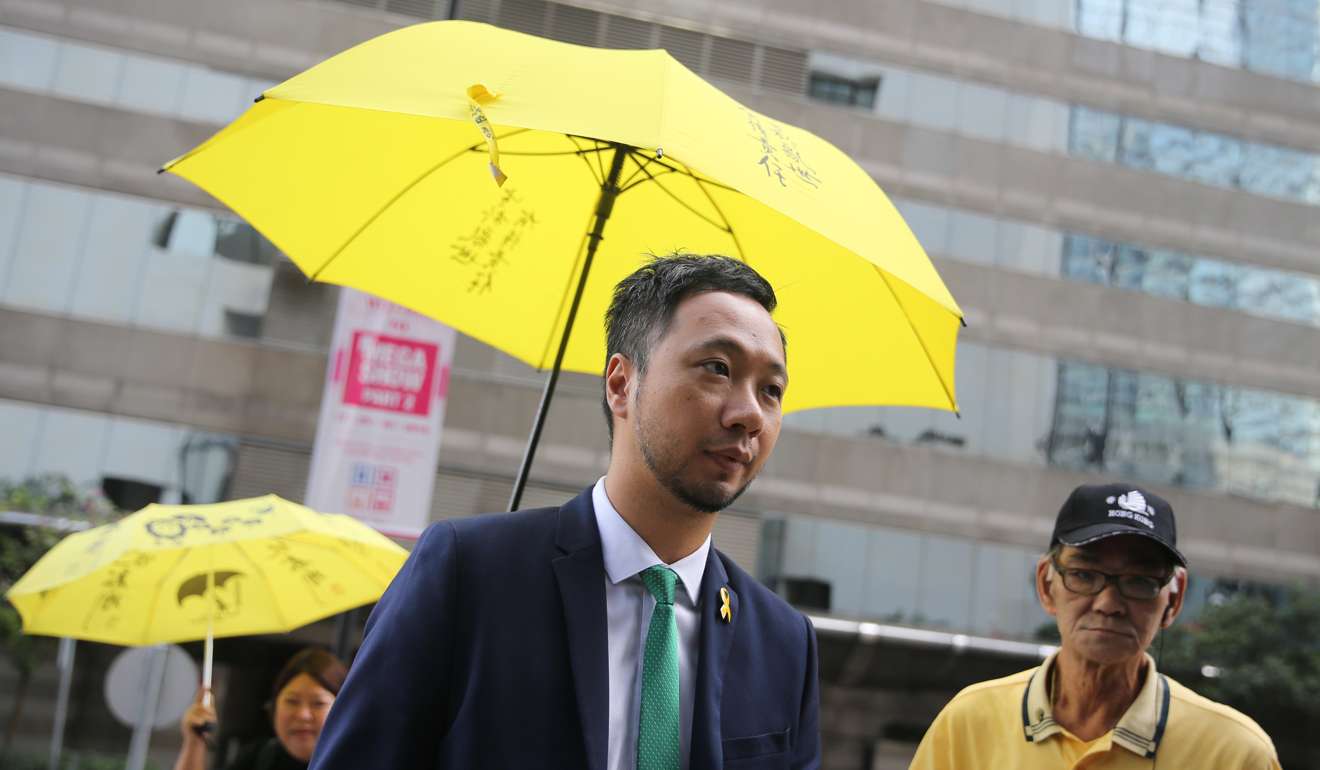 But, back to the gathering in Kowloon Tong, a number of officers were not happy at the presence of pro-Beijing political figures and former security chief and chief executive hopeful, Regina Ip Lau Suk-yee at what was supposed to be an event for police officers and their families.
"We are moving in a very dangerous direction towards becoming a puppet of the pro-Beijing camp, if this does not stop now there is no way back," one long-serving detective said.
This Week in Asia requested an interview with Police Commissioner Lo but received no response from the Police Public Relations Bureau. ■