As President Donald Trump's administration recrafts its controversial travel ban on citizens from a handful of majority-Muslim countries and moves towards mass deportations of undocumented immigrants, the measures and a perceived rise in racism are stoking memories from dark episodes in America's past treatment of minorities.
Under the latest executive order regarding the ban, signed last week, Trump watered down the controversial January order that had indefinitely banned Syrian refugees and temporarily banned all other refugees and travel from seven predominantly Muslim countries. The new order narrows the countries down to six – Syria, Sudan, Yemen, Iran, Somalia and Libya – and removes the indefinite ban on Syrians. It also exempts people with valid visas and green cards and makes room for case-by-case exceptions.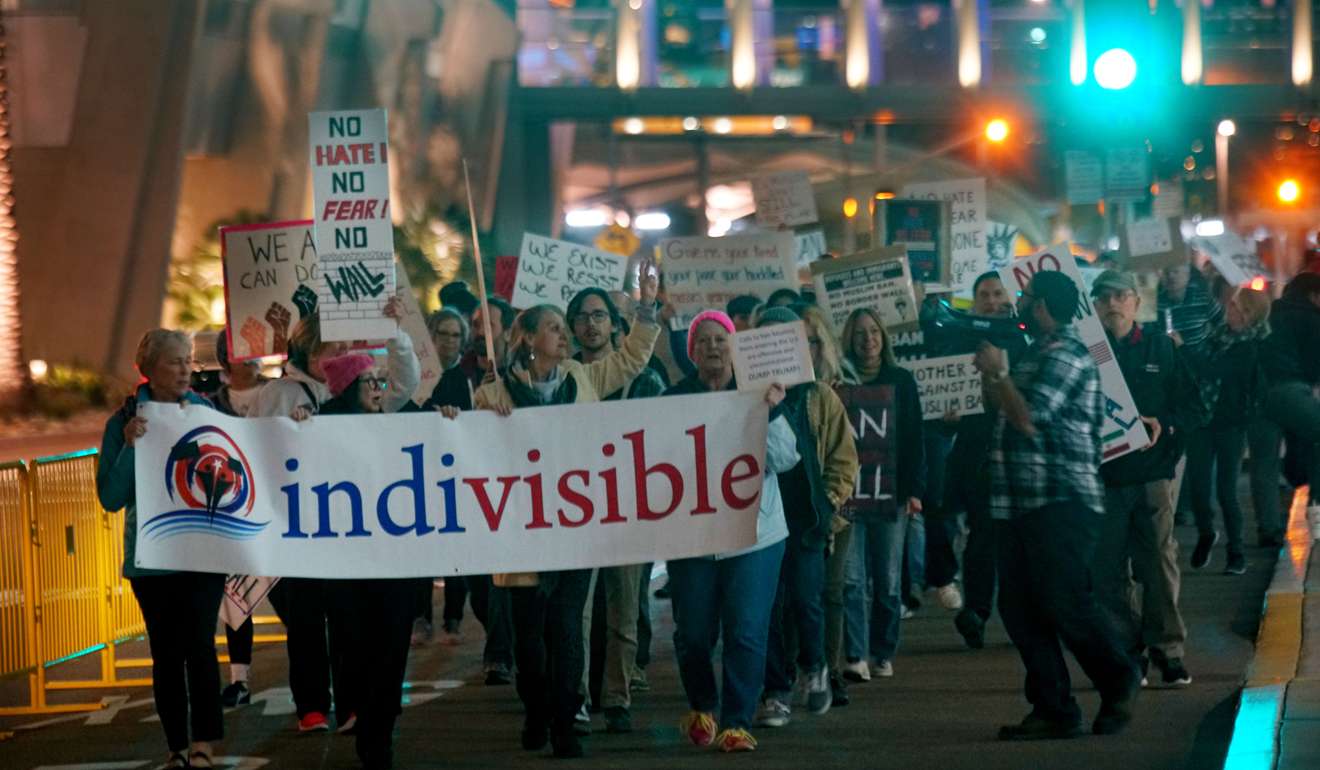 The concessions appear designed to circumvent legal problems with the first executive order, which was suspended by US courts following chaos at airports and lawsuits nationwide. Whether it succeeds in so doing may not become clear until it takes effect on Thursday – the ban is already facing a barrage of new legal challenges and what has become apparent is that any form of ban remains deeply unpopular with many segments of American society.
Among these are Japanese-Americans, for whom the debate has dredged up painful memories of another notorious executive order, this one signed by President Franklin D. Roosevelt 75 years ago in February.
Executive Order 9066 led to the internment in concentration camps of around 120,000 people of Japanese descent living in the US. Two-thirds were US citizens, and many lost homes, farms and businesses along with their freedom.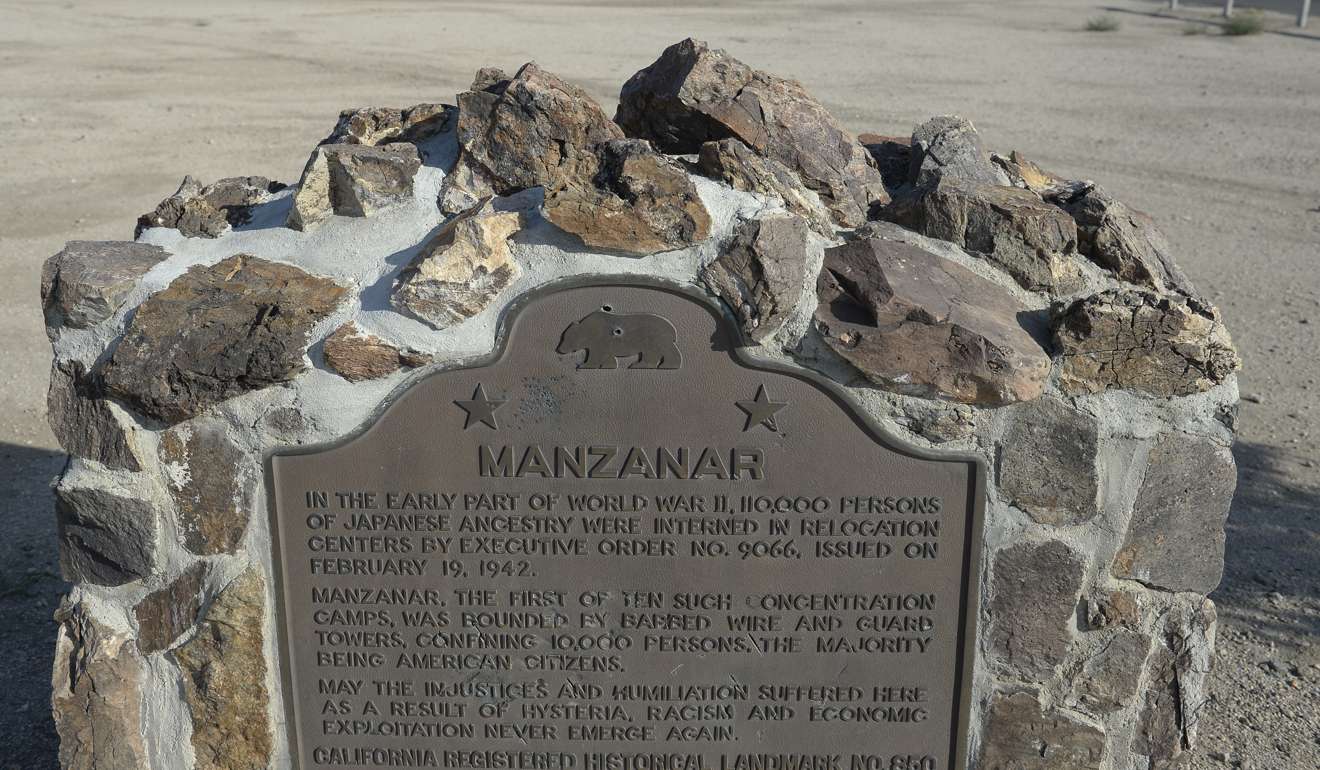 It took more than four decades for the US government to make amends. When President Ronald Reagan signed the Civil Liberties Act of 1988 – legislation that stated the internments were based on "race prejudice, war hysteria, and a failure of political leadership" – compensation of US$20,000 was offered to survivors (though not accepted by all) and an education fund established to prevent a repeat of such injustice.
Yet many Japanese-Americans feel that just such an injustice is indeed being repeated, this time at the hands of the Trump administration.
"After [the September 11 terrorist attacks], when there were hate crimes against Muslims, the Japanese-American community was the first to come out and say 'don't make the mistake of racial profiling'. Since then there has been a close relationship between the two communities," said Gil Asakawa, author of Being Japanese American: A JA Sourcebook for Nikkei, Hapa...and their Friends.
When Trump talked about a registry for Muslims during his campaign for the presidency, Japanese-Americans spoke out "because it was the same problem with internment, putting people into categories", said Asakawa.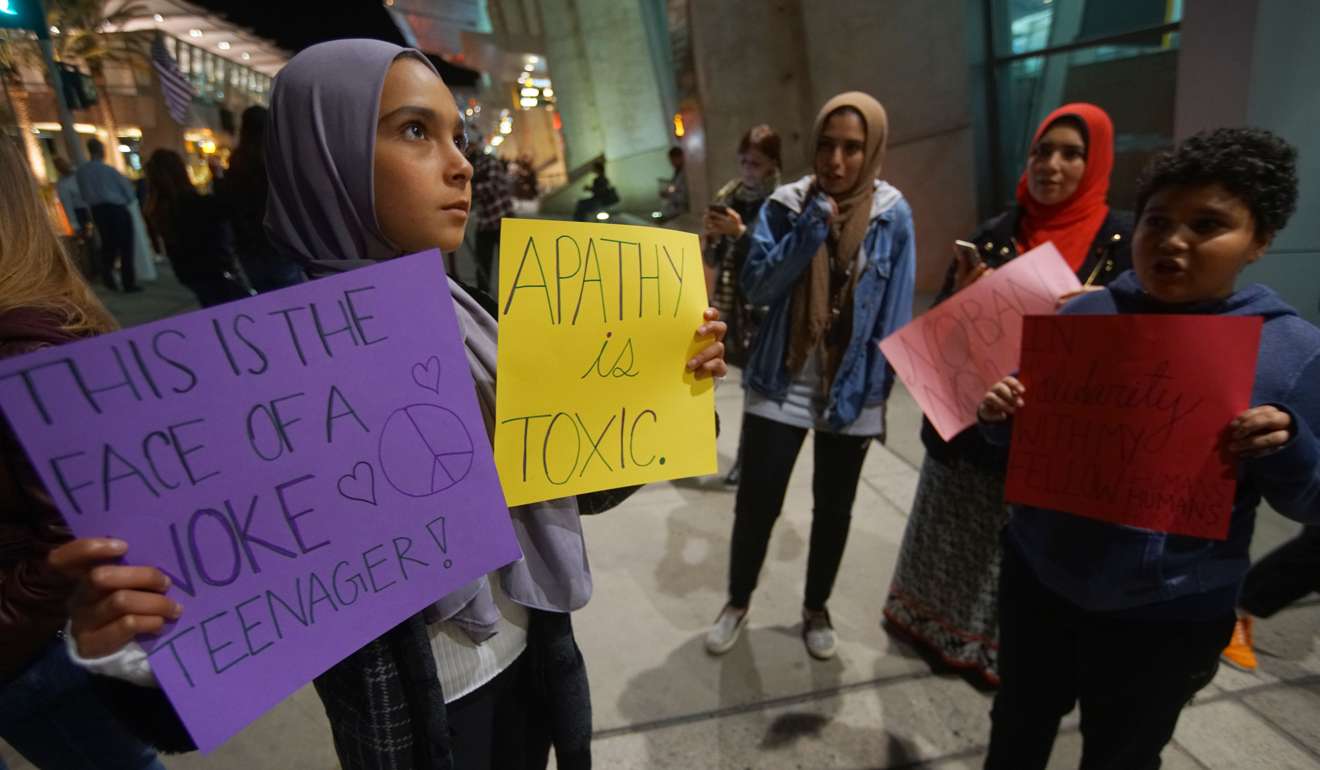 A little more than a week after Trump's surprise presidential election victory in November, Carl Higbie, a spokesperson for a Trump-supporting organisation, suggested the internment of Japanese during the second world war set a precedent for a Muslim registry.
"We've done it based on race, we've done it based on religion, we've done it based on region...We did it during [the second world war] with Japanese," said Higbie, a former Navy Seal, while appearing on Fox News.
When pushed by host Megyn Kelly, who asked: "Come on, you're not proposing we go back to the days of internment camps, I hope", Higbie said: "I'm not proposing that at all. But I'm just saying there is precedent for it."
Asakawa said Japanese-Americans were keenly aware of that precedent. He said for the past couple of decades, Japanese-Americans had held remembrance days in February to mark one of their darkest hours – he himself helps organise one at the History Colorado Centre in Denver, his hometown.
"Last year on Remembrance Day we held a panel with Muslims discussing the parallels between the current situation and internment," said Asakawa.
"In the past we were happy if 100 people attended; this year we had more than 500 people and most were not Japanese-Americans. People do realise the rhetoric is scary, they need to remember what happened and find their voice."
Meanwhile, across the Pacific, many Japanese, especially those with ties to America, are also concerned about the shift taking place under Trump.
"Any country has the right to protect its borders and I don't think anyone is against stricter vetting. But the [travel ban] seems unconstitutional, ill prepared and doesn't seem rational. You cannot classify terrorism by nationality…which seems to go against fundamental American values and reminds me of Japanese internment camps during [the second world war]," said Makito Sugiyama, who lived in the US as a child, returned there to go to university and has been involved in international business for decades.
Japanese Prime Minister Shinzo Abe has faced criticism from opposition politicians at home for not speaking out against his US counterpart's actions, but Sugiyama said Japan was in no position to take the moral high ground given its own reluctance to accept refugees. Out of more than 10,000 asylum applications last year, Japan accepted just 27, an increase of one from 2015, though the number applying jumped by 44 per cent.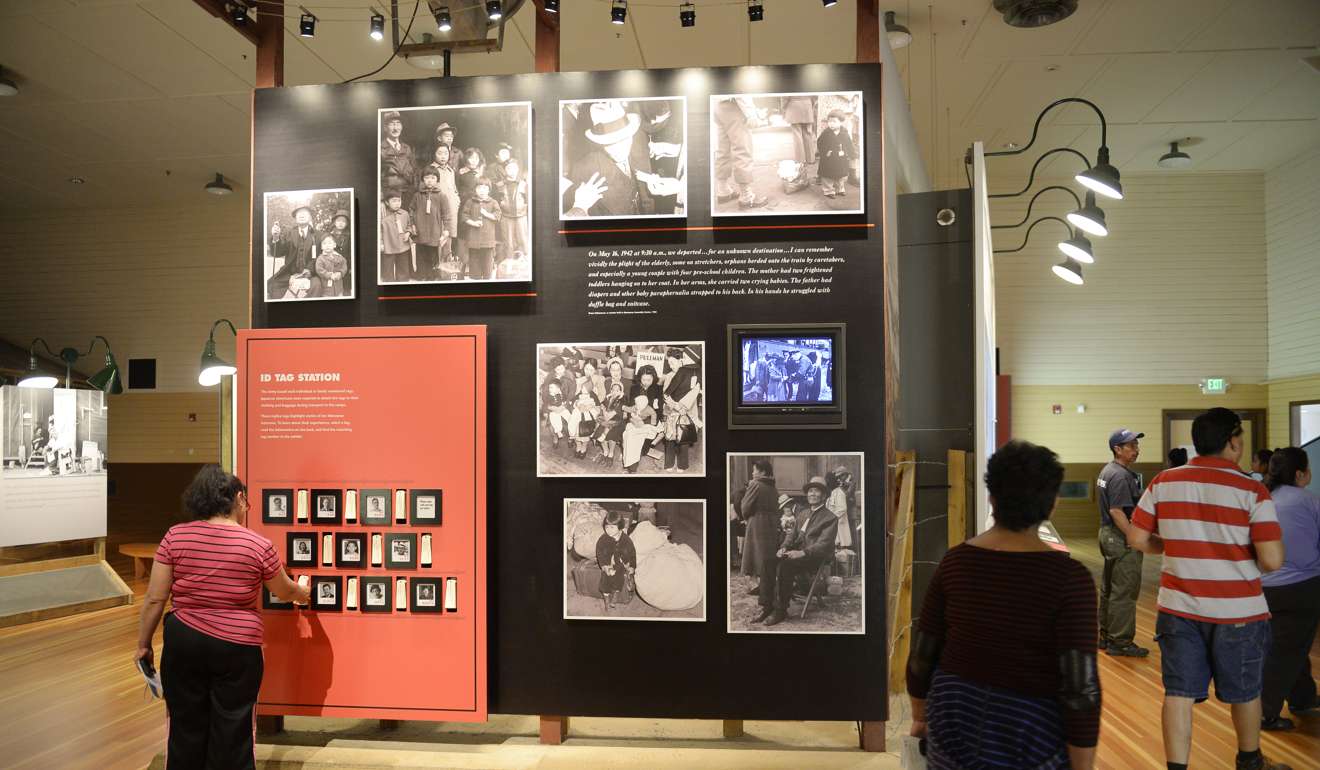 "Abe doesn't want to cause issues with the US and it seems like he and Trump have become good friends, at least on the surface. Japanese politicians have always been like that with the US, they try to avoid confrontations," said Mayako Fujino, an interpreter who studied in California.
Fujino said many of her Japanese friends still living there had felt "insecure since Trump became president. Even though they're legal, they are worried about their visas and place in society. Many say they're scared.
"And for Japanese people who want their kids to learn English overseas, many would now rather send them to Canada, Australia or the UK. The overall atmosphere is not good in the US," she added.
Asakawa said there was a more fundamental shift being channelled and enabled by the president.
"I'm more concerned about the people who voted for him and how they feel they can now be open. It feels like permission has been given for racially motivated hate crimes," said Asakawa. "That's what I'm nervous about."