A rally in Kuala Lumpur calls for elements of a strict Islamic penal code to be adopted. Photo: Reuters
What's driving Malaysian support for Islamic penal code?
Critics say introduction of a strict sharia punishment code known as hudud could dissuade investment, strain social harmony, ruin Malaysia's reputation and encourage extremism. So why would PM Najib Razak view it as a vote-winner?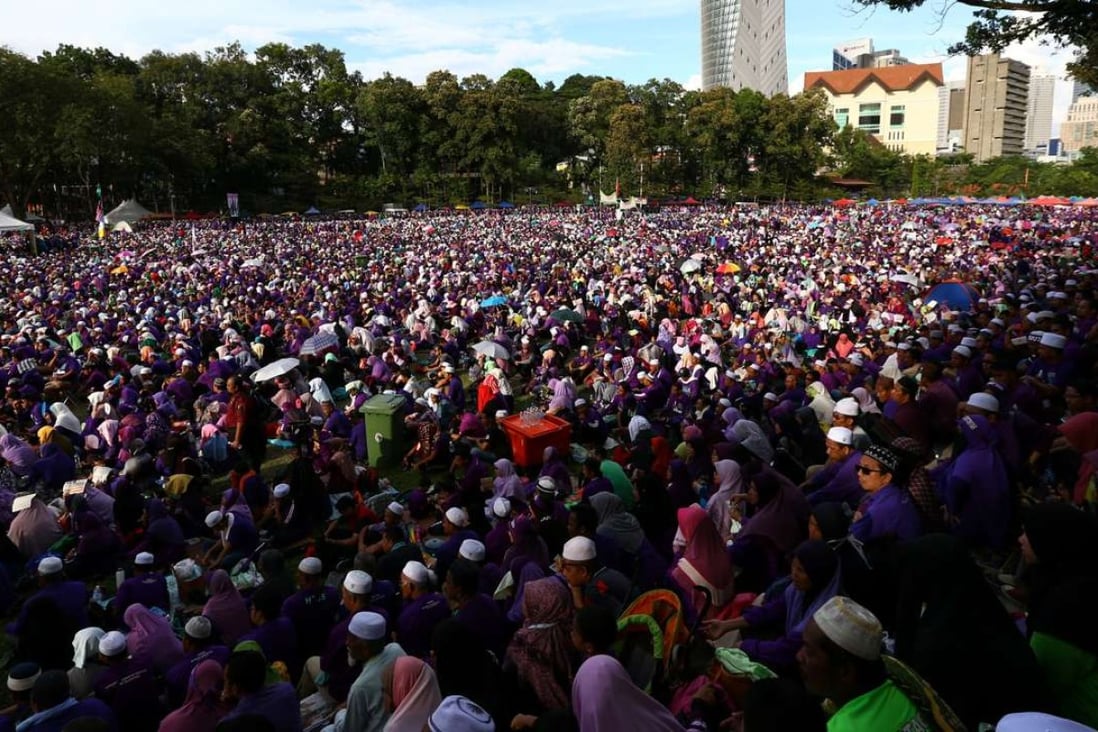 A rally in Kuala Lumpur calls for elements of a strict Islamic penal code to be adopted. Photo: Reuters