In his first week in office, Narendra Modi's surprise pick to run India's most populous state has pretty much stuck to the script. The new chief minister has ordered a blueprint for better policing in crime-infested Uttar Pradesh and is cracking down on cow slaughter by shutting illegal abattoirs. Crime and cows – considered holy by Hindus – were among the top promises made by his Bharatiya Janata Party (BJP) in the recent state election. So was building a contentious Hindu temple.
Now much will turn on how 44-year-old monk-turned-politician Yogi Adityanath handles the religious fault lines of his giant state and his own commitment to build the promised temple at the site of a demolished mosque. A deeply divisive issue that once rocked India with countrywide riots, it looks likely to stir to life once again after nearly a quarter century of bubbling away below the surface, testing afresh the resilience of India's social and political stability.
Modi's BJP this month surprised supporters and detractors alike when it chose Adityanath as chief minister of India's most electorally significant state with a population of more than 200 million. Not only does the saffron-clad monk stand apart in the crowd of kurta-jacketed government ministers and BJP apparatchiks, his rabid rabble-rousing and open Muslim-baiting makes him a bit of an outlier even within his own Hindu nationalist party.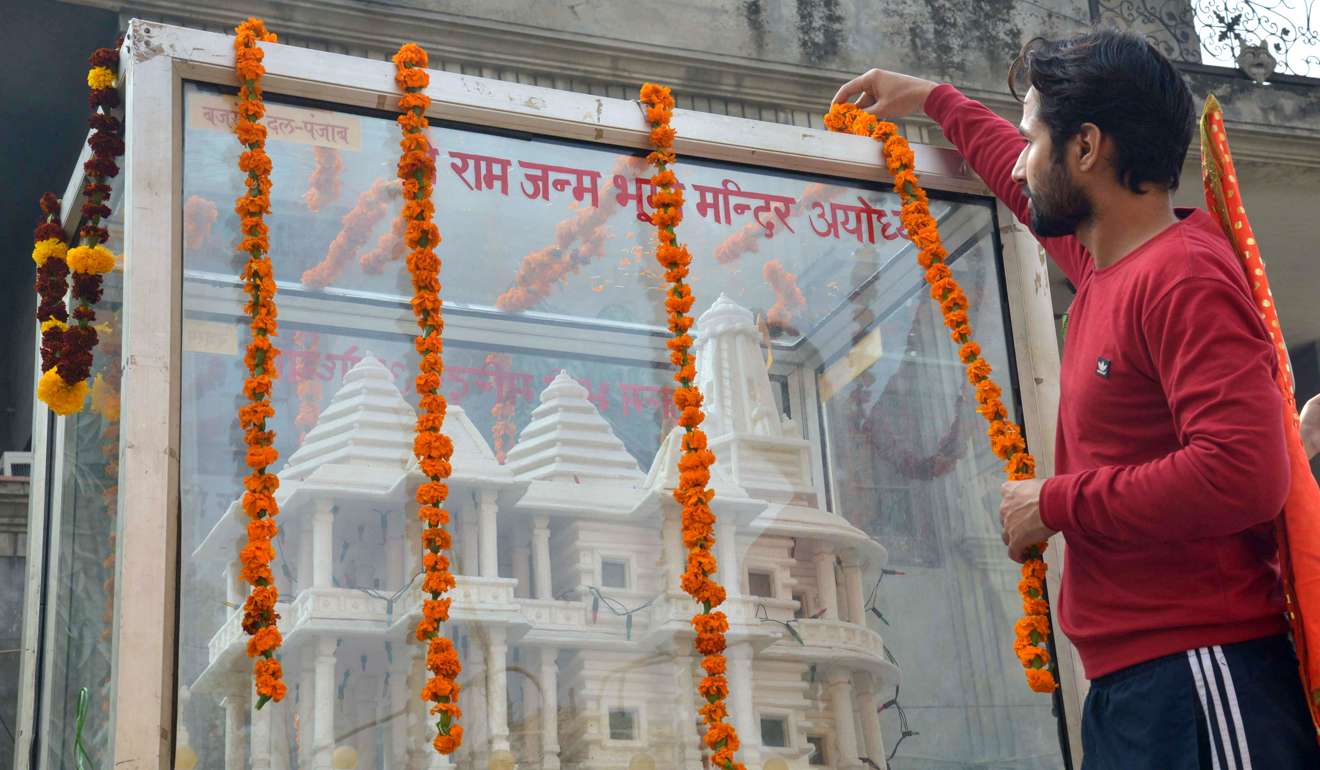 A maths graduate who chose priesthood, Yogi is an energetic and immensely popular politician who has won his parliamentary seat five times, the first time when he was just 25. He has since been a dominant force in the state. But his right-wing vigilante group Hindu Yuva Vahini (or Hindu Youth Army) has earned him a measure of notoriety, inviting charges of incitement to mob violence, attempt to murder and criminal intimidation.
Yogi has also made regular headlines for his explosive comments, ranging from threats to install Hindu idols in every mosque to equating Bollywood superstar Shah Rukh Khan to a terror kingpin and calling Mother Teresa a part of a conspiracy to Christianise India. While this openly aggressive sectarianism has made him a popular figure among grassroots Hindu activists in his state, it has – so far – also been at odds with Modi's moderate plank of economic reforms and development.
But after the sweeping mandate this month in Uttar Pradesh, where the BJP won 312 of the 403 seats, the party seems open to tilting towards Adityanath's variety of muscular Hinduism. "We told voters about the need for the Ram temple and that's why we won. You don't see such a wave because of purely governance issues, it had to be something fundamentally emotional," top BJP leader Subramanian Swamy told This Week in Asia. Swamy is spearheading the legal campaign to build a temple of Hindu god Ram at the site where the 16th century Babri Mosque once stood.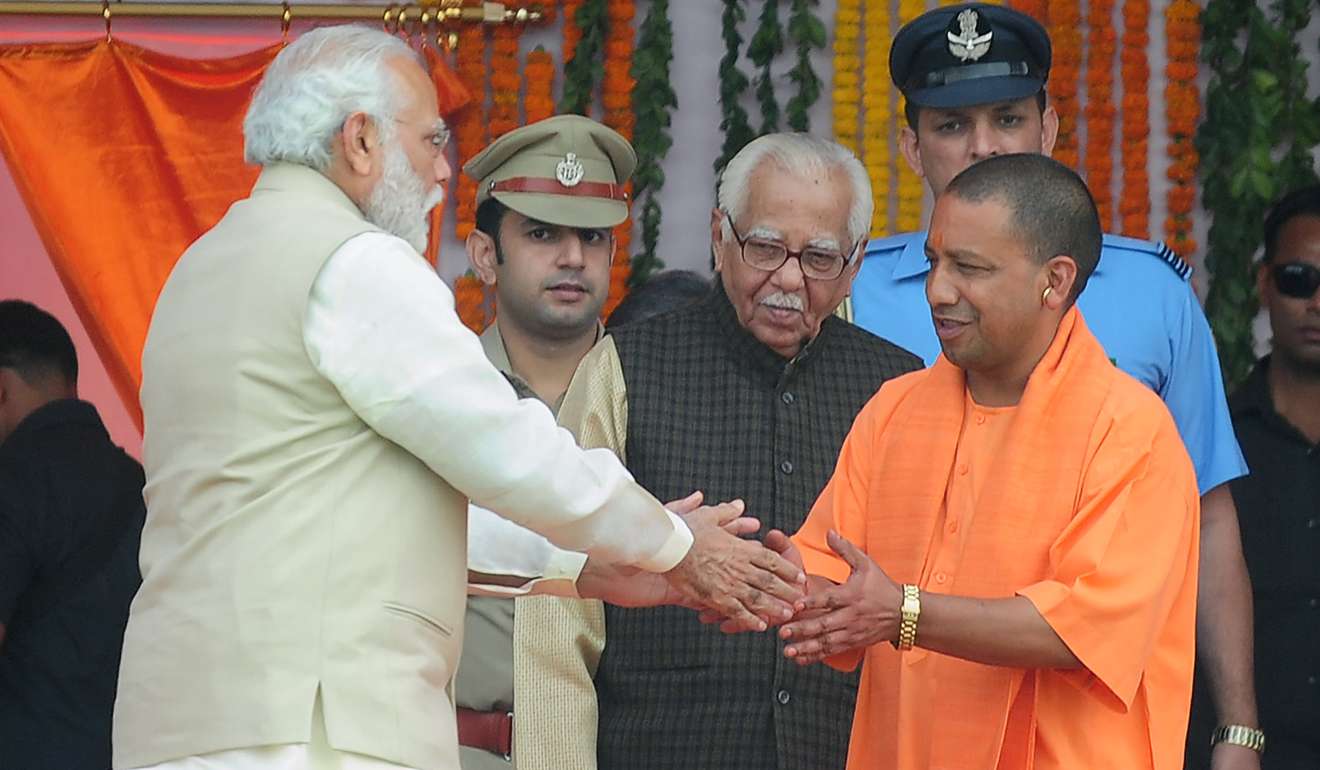 Hindu groups, which believe the mosque was built by Mughal conquerors at the site where Lord Ram was born, brought down the mosque in 1992. More than 2,000 people died in the Hindu-Muslim riots that ensued. But the movement for a Ram temple transformed the BJP into a national political force by helping it rally the Hindu vote, cutting across linguistic and caste lines.
India is 80 per cent Hindu, 14 per cent Muslim and 2.3 per cent Christian. In Uttar Pradesh, about 18 per cent of the population is Muslim.
As the party approaches a general election in two years, it does not want to leave anything to chance, even if it means returning to its Hindu majoritarian playbook. "We read the verdict in Uttar Pradesh as an endorsement of the party's Hindu nationalistic appeal, along with its governance abilities. So you'll see more Hindu rhetoric in BJP politics from now on," said Swamy.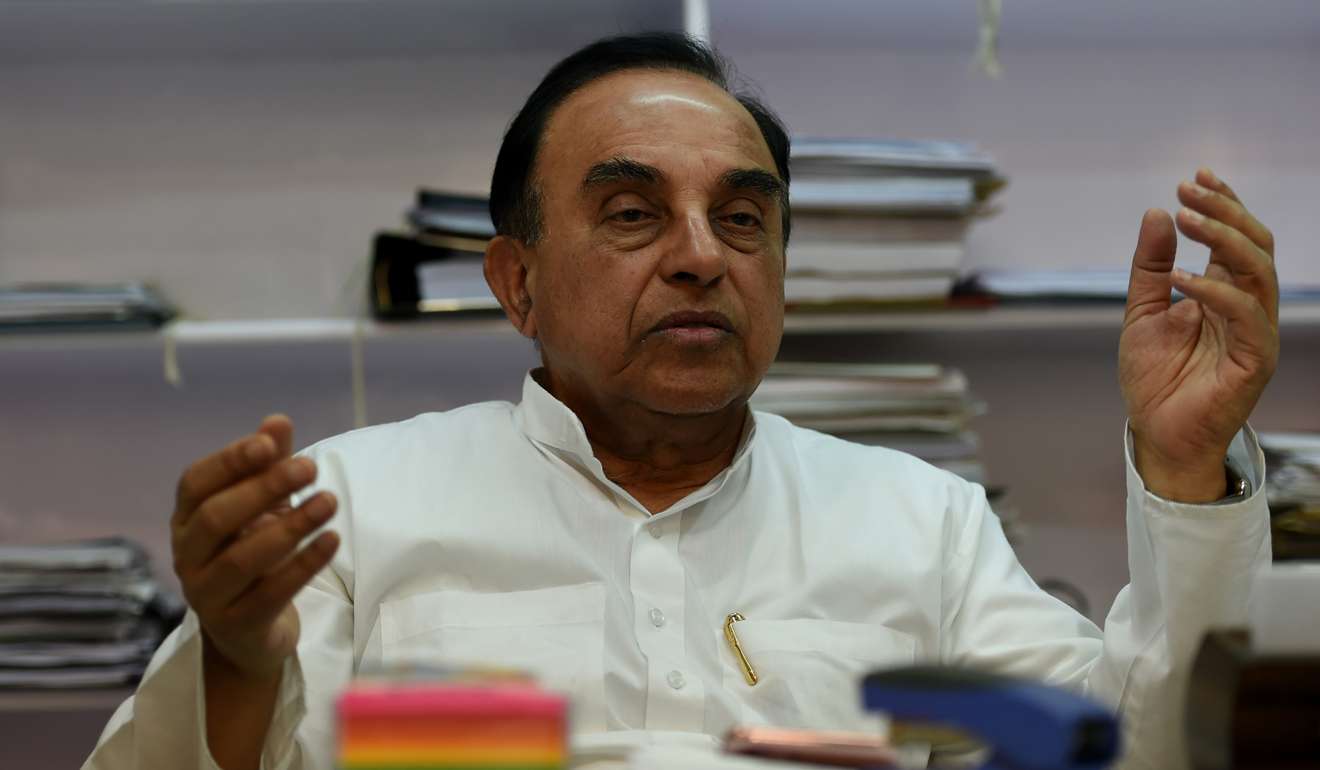 The Supreme Court last week urged the disputing parties to settle the temple issue outside the court but Swamy has been threatening parliamentary legislation to get the temple built if talks with Muslim groups and legal options fail. With a court hearing next month on the complicity of senior BJP leaders in the conspiracy to demolish the Babri Mosque in 1992, the temple issue is only just beginning to return to the centre of Indian politics, piling pressure on the new chief minister. More so because of the expectations from him as a result of his own fiery campaign for the temple. A meeting of seers last year demanded Adityanath as the BJP's chief ministerial candidate to pave the way for the Ram temple.
"There will be greater focus on the temple issue now, which has been on the back-burner for some time. Pressure is increasing for Adityanath to act. But actually building it will be a tall order and risk grave instability," said Jan Zalewski, head of Asia at risk consultancy Verisk Maplecroft, who believes the BJP is unlikely to sacrifice economics for politics just yet.
"The appointment of Adityanath signals the strength of the Hindutva bloc over the BJP's development wing. However, the party's leadership regards economic development as a foundation for its more nationalist goals," echoed Firat Unlu at the Economist Intelligence Unit.
But for Manjari Katju, author of Vishva Hindu Parishad and Indian Politics, another temple movement might not be far away. "In all likelihood this mandate will lead to the revival of the Ram temple issue. An absolute majority of the BJP at the centre and the state has paved the way for moving ahead on the temple if it chooses to do so," she said.
If the party does opt for status quo, one reason could be the need to maintain Modi's image as a pragmatic moderniser and his appeal to a wide cross-section of voters in the 2019 elections, said Siddharth Goel, senior analyst, South Asia, at global risk consultancy Control Risks. "Modi has every incentive to ensure that things don't get out of hand in Uttar Pradesh. This is likely to act as a significant restraining influence on Adityanath," he said.
Young Adityanath's take-no-prisoners style and independent streak, however, do not suggest he can be easily restrained. If his party wants to restrain him at all, that is. ■