Appearing before foreign correspondents a few days ago, wealthy businessman Sandiaga Uno, the running mate of Jakarta gubernatorial candidate Anies Basweden, sought to convince his sceptical audience that next week's election was all about unemployment, education and basic living costs.
If only that was true. When Jakarta goes to the polls on Wednesday, upper- and middle-class citizens may look beyond religion, but the average voter will still be swayed by the ongoing blasphemy trial of Basweden's rival, ethnic-Chinese incumbent Basuki Purnama.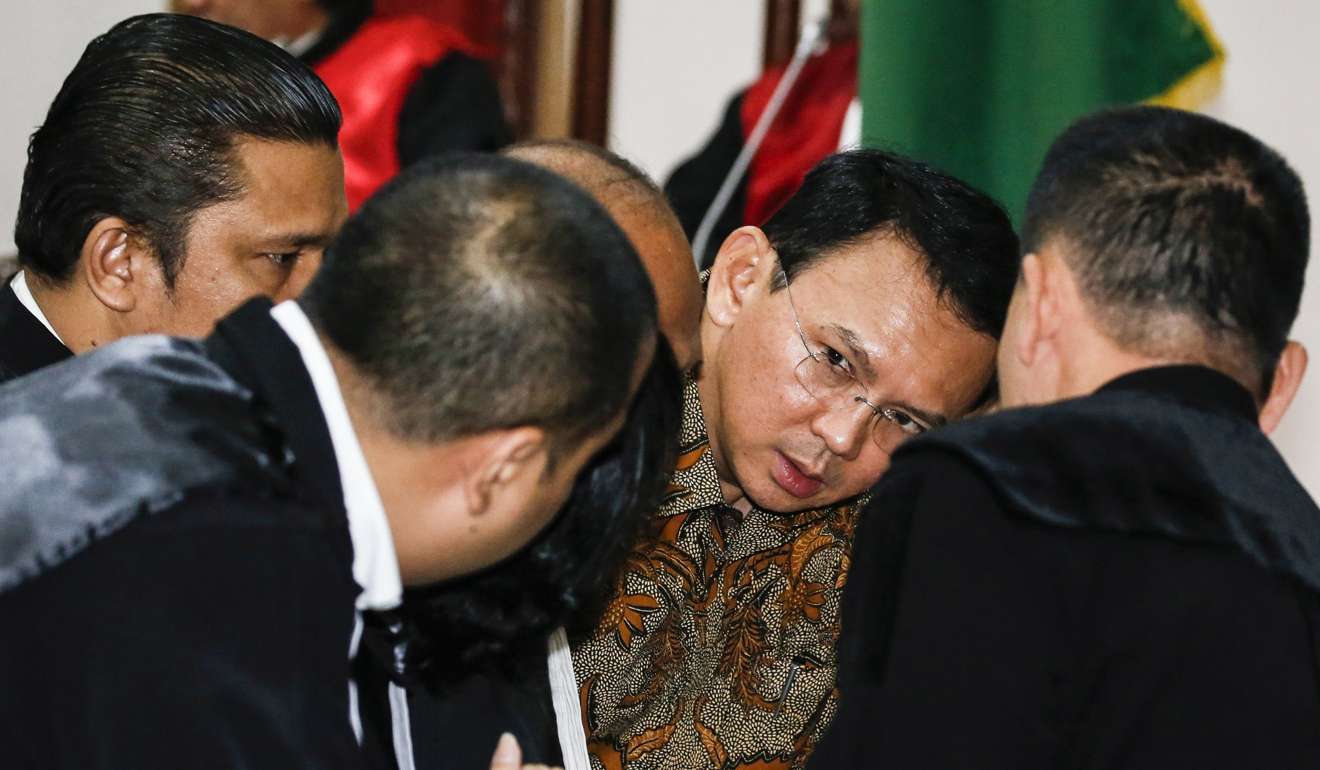 With that "emotional issue" as the backdrop, the candidates are running neck-and-neck after Purnama and partner Djarot Saiful Hidayat won the first round by a 42.9 per cent to 40 per cent margin in February.
Well-regarded pollster Saiful Mujani Research and Consulting has Basweden and Uno ahead 47.9 per cent to 46.9 per cent in a survey taken in early April. with 5.2 per cent undecided and a margin of error of 4.7 per cent.
With third-placed Agus Yudhoyono, son of former president Susilo Bambang Yudhyono, forced from the race in the first round, the run-off hinges to a large extent on how many of his voters will throw their support behind Basweden, given their common strategy in playing the Islamic card.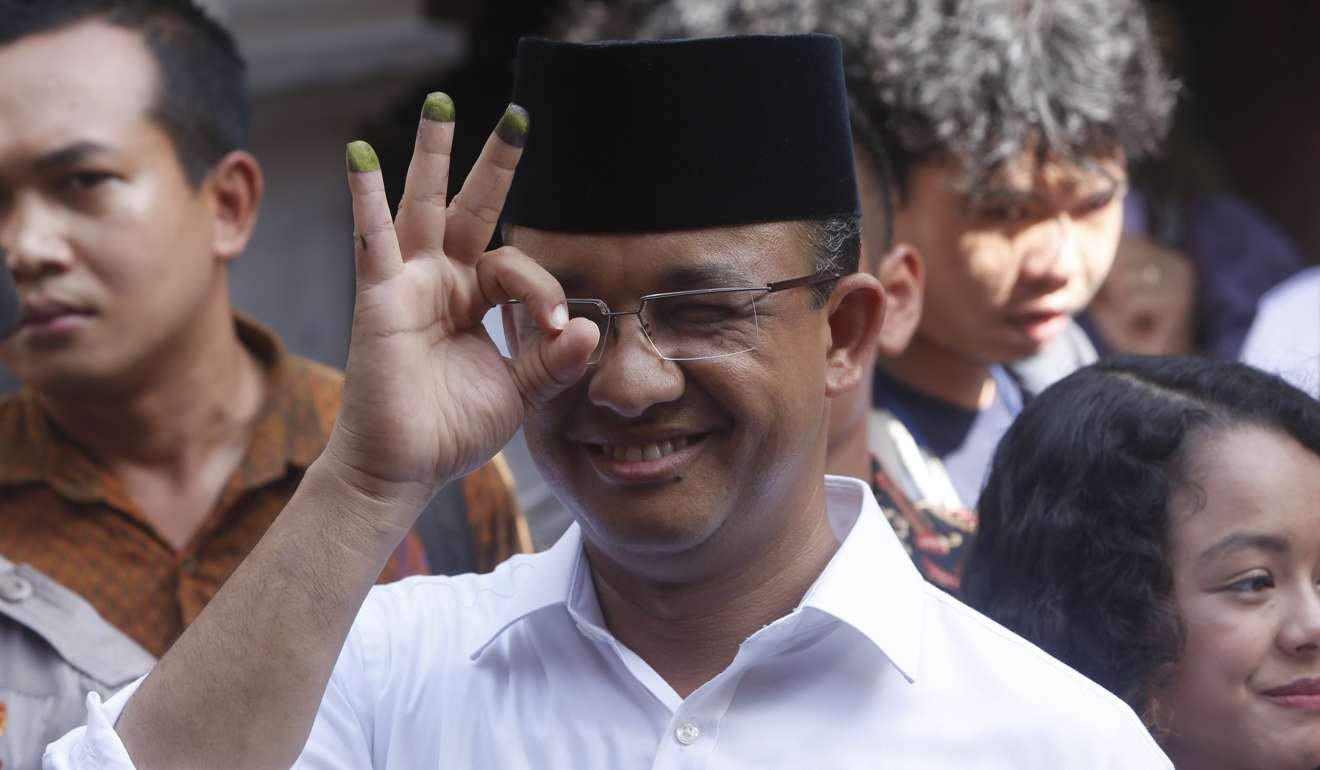 A survey conducted by the Kompas newspaper after the February ballot indicated a majority of those voters would likely swing behind Basweden, a former education minister, enough to put him over the top if his core support stays firm.
Since then, with tacit government backing, there has been a secular backlash by nationalists and moderate Muslims against the hardline Islamic coalition which mobilised 100,000-200,000-strong crowds at anti-Purnama rallies last November and December.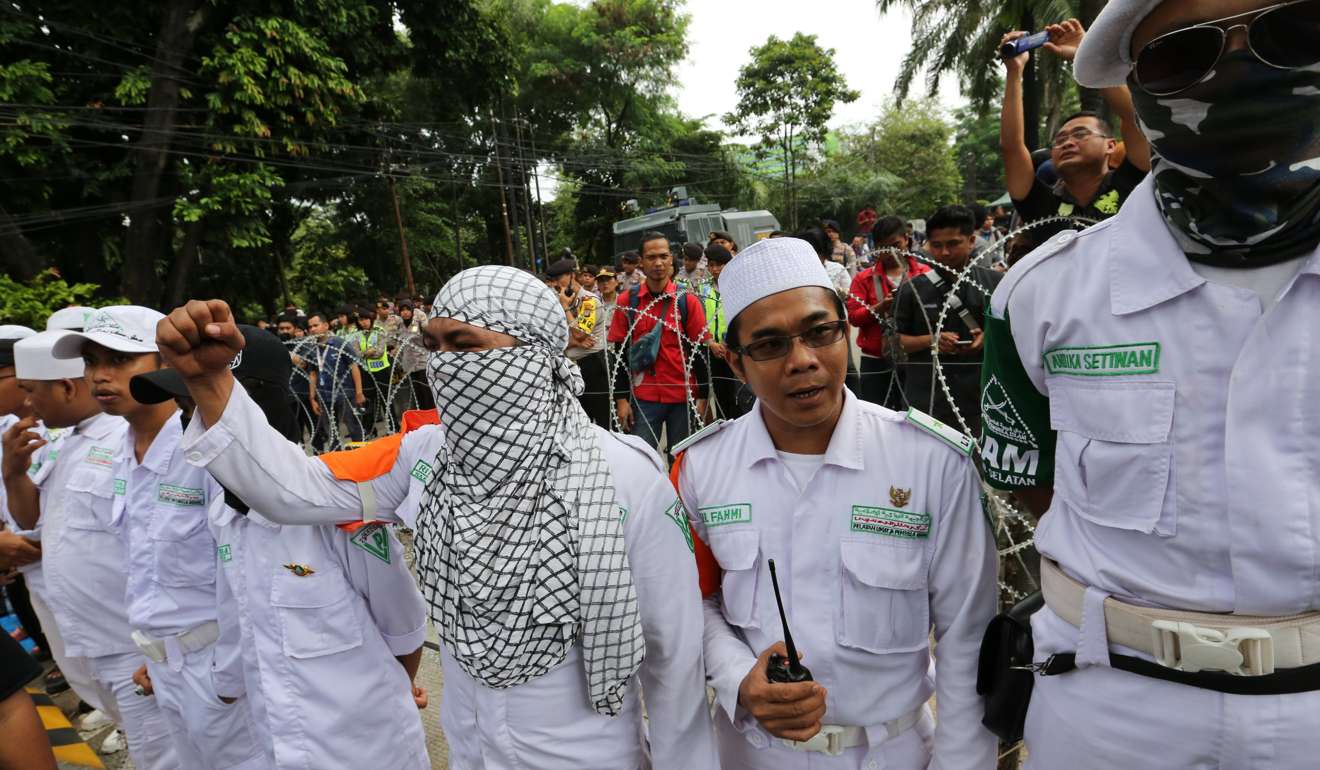 In a sign of waning enthusiasm for the anti-Purnama cause, a similar March 31 rally attracted only 10,000; the number of radicals attending the governor's regular trial appearances has dropped off significantly as well.
Indeed, the atmosphere around the trial has changed perceptively since senior clerics from the Indonesian Ulemas Council (MUI), which once issued a fatwa against Purnama, and the mass Muslim organisation Nahdlatul Ulama have appeared in Purnama's defence.
After initially backing Agus Yudhoyono, the secular National Awakening Party (PKB), which has its roots in the 35 million-strong NU, has now joined the Purnama camp, signalling there is nothing wrong with Muslims voting for a non-Muslim.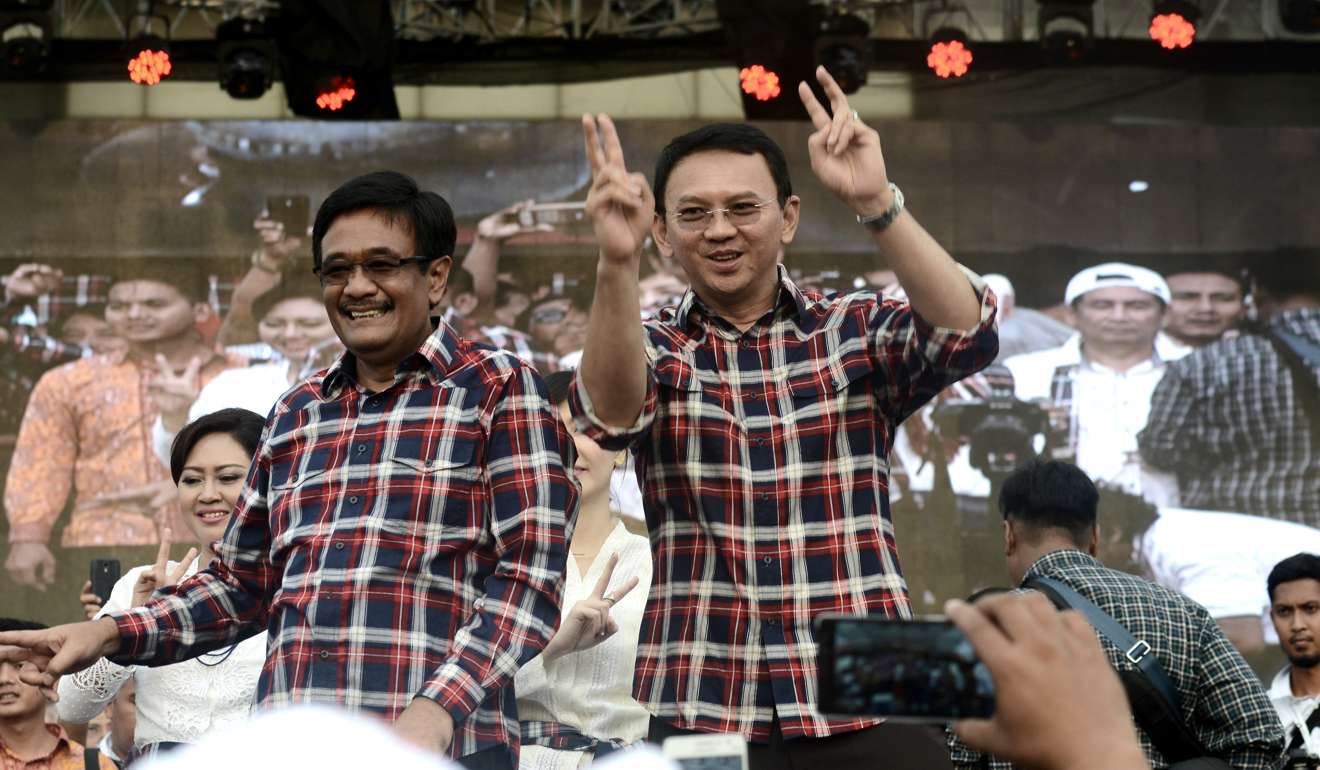 More surprisingly, so too has the whole of the Sharia-based United Development Party (PPP). One faction has always supported Purnama, but it has now been joined by the opposing faction which previously campaigned for Yudhoyono.
The opposition Justice and Prosperity Party (PKS), the largest of the three Sharia-based parties, has been a staunch supporter of the Basweden-Uno ticket.
PKS is a member of the parliamentary opposition led by Great Indonesia Movement Party (Gerindra) patron Prabowo Subianto, who chose Uno as his candidate, but was forced to relent at the last minute when Basweden refused to accept the running-mate role.
Another major factor in the equation has been the position of the police, which under new commander Gen Tito Karnavian has shifted from openly siding with the Islamic Defenders Front (FPI) and other radical groups to a point where it is now trying to rein them in.
In the latest in a series of legal moves against the hardliners, investigators arrested Muslim People's Forum (FUI) leader Muhammad Al Khaththath and four other suspects on treason and conspiracy charges on the eve of the March 31 rally.
Police have said little about allegations that the five had been meeting to plot the overthrow of the government of President Joko Widodo, whose Indonesian Democratic Party for Struggle (PDI-P) is Purnama's main backer.
Unlike the armed forces, Karnavian reports directly to president, who hand-picked the former Detachment 88 anti-terrorist unit chief in August over the heads of five more senior officers in what was seen as an effort to strengthen security ahead of the election.
The New Zealand and Singapore-educated police chief will serve for seven years, longer than any of his predecessors, taking him through the 2019 legislative and presidential elections when Widodo is widely expected to seek a second term.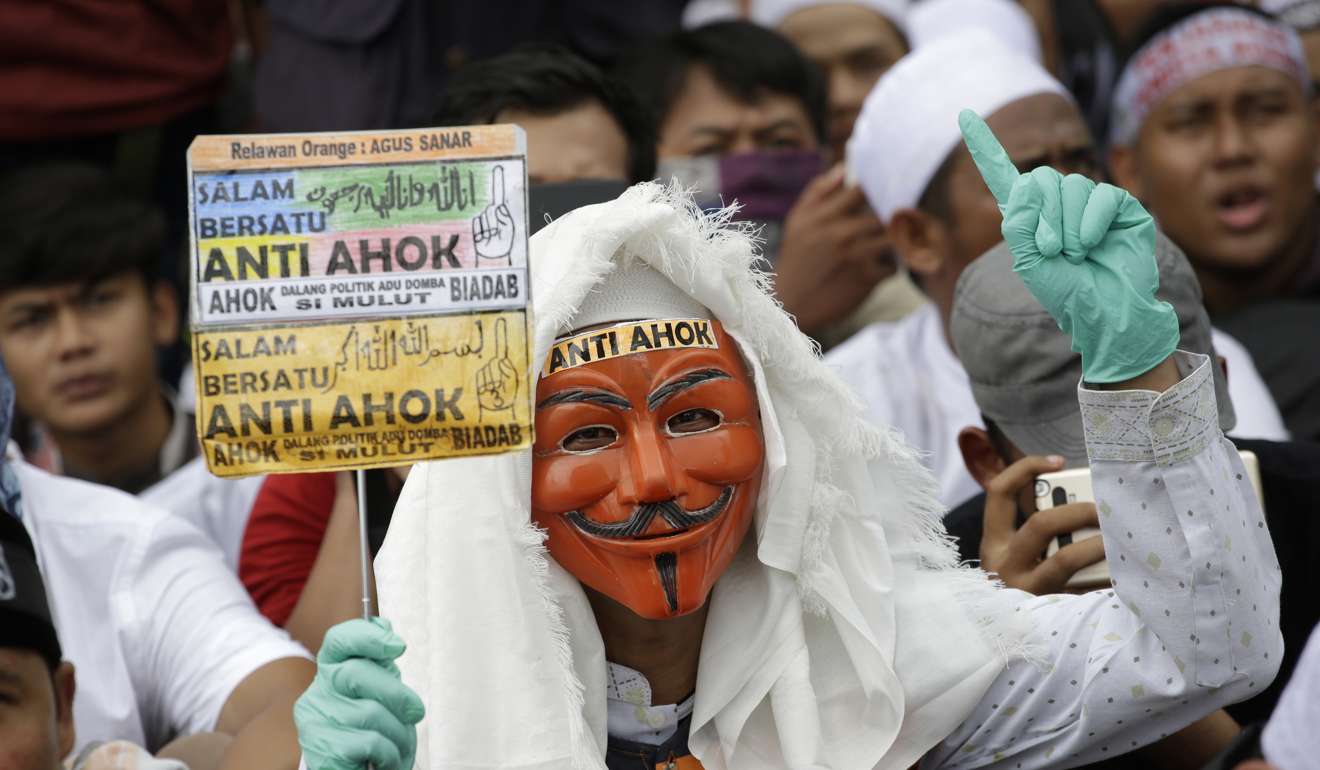 Basweden's open courting of Islamic conservatives, and his recent controversial comment that there is no need to fight for diversity, has harmed his reformist image among Jakarta's educated classes and made the former university rector a target on social media.
He and Uno, a Muslim who acknowledges spending 80 billion Indonesian rupiah (HK$46 million) of his 4 trillion Indonesian rupiah net worth on the campaign, have had to fight off claims they will implement Sharia law in the capital, similar to by-laws introduced in many parts of Indonesia over the past decade.
Dirty tricks or not, it has been another reminder that for all of Uno's efforts to change the tone of the conversation, a careless but hardly insulting reference to the Koran made on a tiny island in Jakarta Bay last October could make the difference between winning and losing.
Perhaps the only consolation is that in a country where only 12 per cent to 14 per cent of the electorate has consistently backed a Sharia state, Muslim scholars say the same disturbing mix of populism and Islam is unlikely to be felt in the 2019 national elections when a lot more will be at stake. ■