Attacking North Korea could lead to the most deaths in a single conflict since the second world war, and we are arguably closer to conflict than we have been since the unofficial end of the Korean war in 1953.
"The prospect for a misstep has not been higher in 20 years," said Phill Hynes, head of political risk and analysis at Intelligent Security Solutions.
Nevertheless, few South Koreans seem to care.
"It'll never happen," said one Seoul National University student who preferred to remain anonymous. "It's ridiculous."
It's likely the regime will fire a ballistic missile or test its sixth nuclear weapon soon to commemorate the birthday of Kim Il-sung.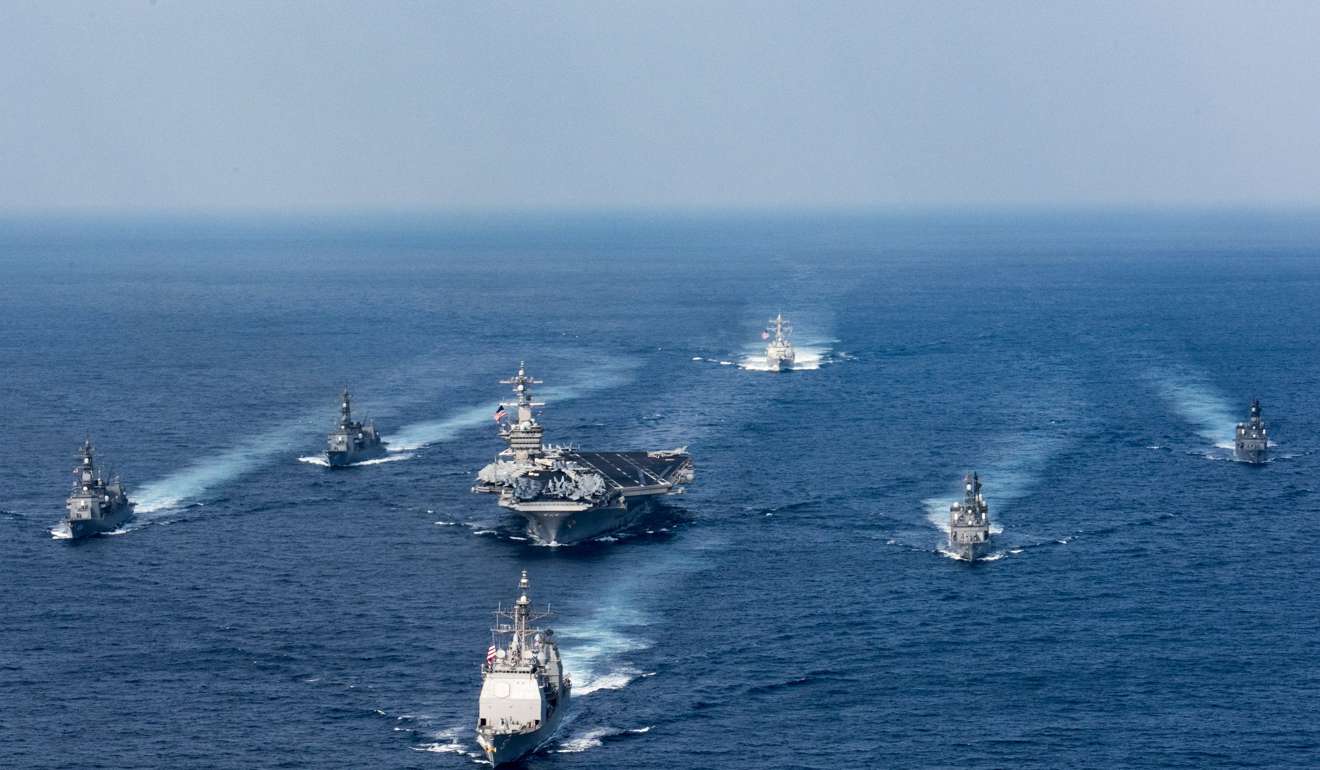 Last week, the US sent a fleet of warships to Korea, Japan also sent several ships to join the fleet, China moved 120,000 troops and medical supplies to the border, and North Korea reportedly evacuated one-quarter of its capital.
But after decades of provocations by the North, South Koreans have become accustomed to the threat of war – a sharp contrast to the concerns of many foreign residents.
"I'm actually meeting with a friend Sunday to talk about it," said Maria Mosquera, an English teacher who lives in Seoul. "I am a bit worried and want to see if any major things are happening up near the bases closer to the border. I mean, I feel that the media does heighten the fear … I was in Bangkok when the military takeovers were happening and I saw how it was safe even though the media made it look worse."
The International Business Times, for instance, recently cited an NBC report that listed the typical military and economic options given to a US president. The article also cited six different Korea analysts who said strong military action is improbable. Nevertheless, the headline ran, "Trump To Kill North Korea's Kim Jong Un?"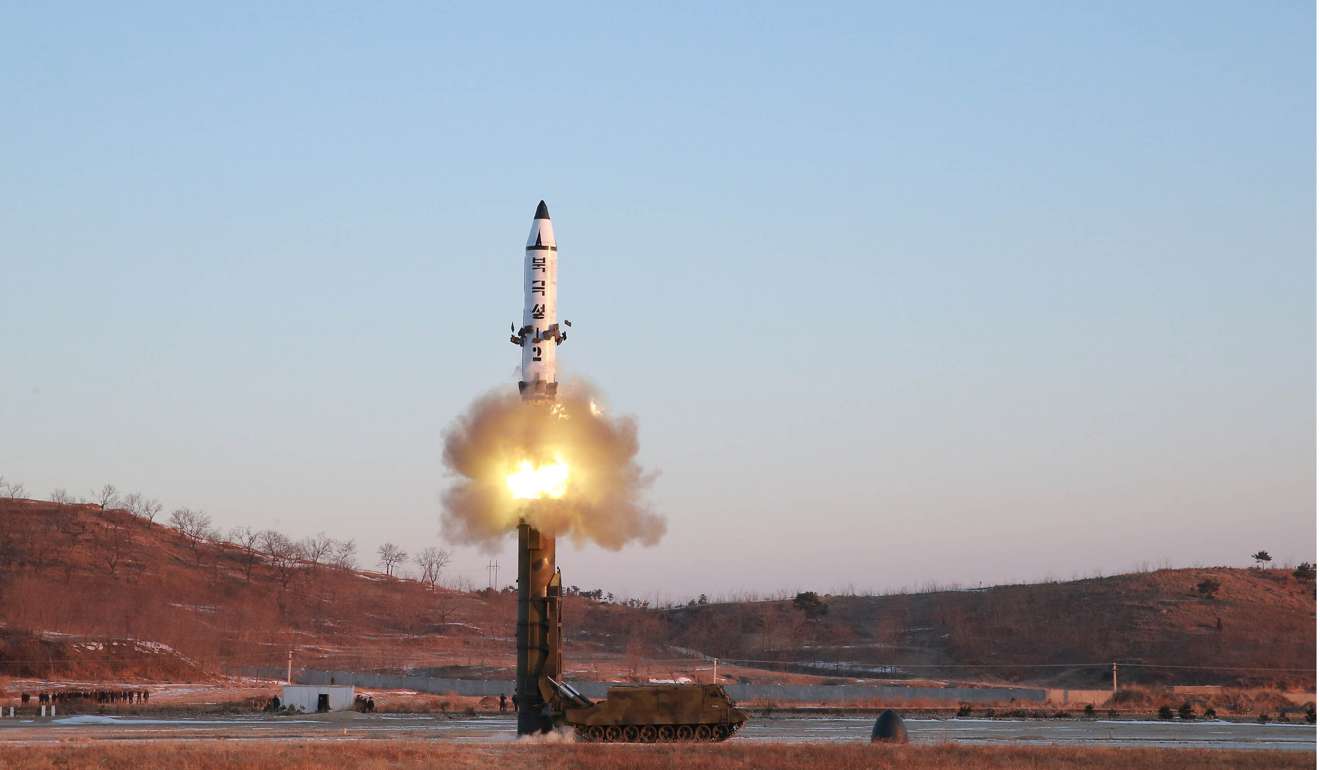 However, there is a real and present danger that many South Koreans seem to be ignoring, part of a build-up that has been weeks in the making. US Secretary of State Rex Tillerson recently said the policy of "strategic patience" is over, and US Ambassador to the United Nations Nikki Haley dismissed the idea of returning to negotiations stressing that all options were now on the table. To further show it means business, the US recently brought in Seal Team Six, the unit that killed Osama bin Laden, and said it is seriously considering military intervention. US President Donald Trump then wrote on Twitter that if China won't help, he'll go it alone.
But Kim Jong-un has seen what happens to dictators who acquiesce, such as Libya's Muammar Gaddafi, and he shows no signs of capitulating.
"It seems that these threats are more than the usual lately," said Sergeant First Class Jasmin Harvey, who works at the US Army Garrison in Yongsan, central Seoul. Harvey said she is worried "especially being in the Armed Forces, but that's my job".
Despite these events, most South Koreans remain unfazed. Many simply don't follow politics closely, or don't care, and those who do are unconvinced the danger has risen to a level warranting alarm.
"By attacking Syria, Trump proved he can keep his word," said a Korean businessman in Seoul who spoke on the condition of anonymity. "So he doesn't have to prove himself by attacking North Korea … Now the ball is in Kim Jong-un's court. I think Kim will get the message and will stop the nuke tests for a while."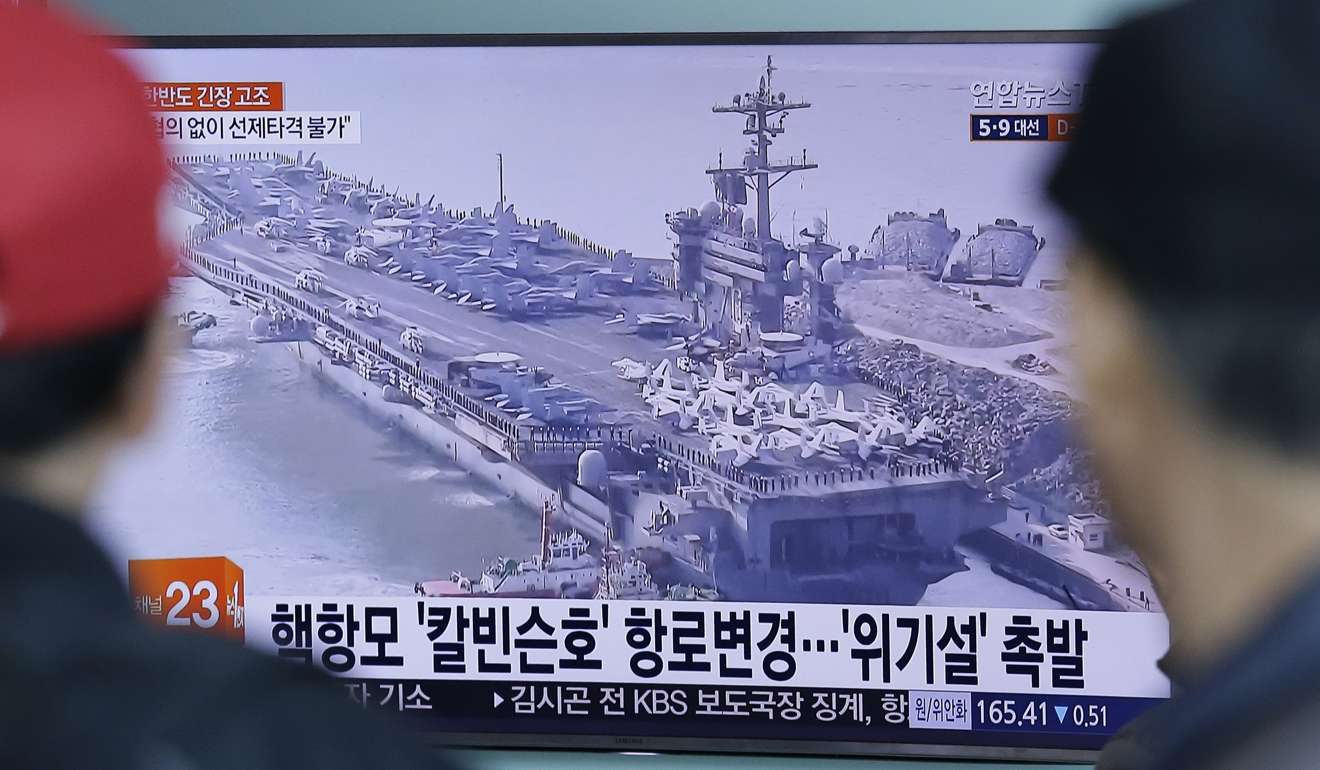 The reason South Koreans aren't as worried is two-fold, according to Park Myoung-kyu, professor of sociology at Seoul National University.
"South Koreans have lived more than five decades with these kind of conflict situations. South Koreans have experienced several situations of military confrontation between the South and North. So maybe that is one reason why South Koreans are not so worried," he said.
Or, as Sergeant Harvey put it, "Why worry when you can't do anything about it or have any control over it?"
Park also noted that South Korea's growing multiculturalism acts a shield, and perhaps this has also contributed to South Koreans worrying less.
"There are a lot of Americans and Chinese living and working here in South Korea, so neither side, Pyongyang or Washington, can take military action that might result in casualties in South Korea."
But he also pointed out that South Koreans are becoming concerned, and that foreign residents who have spent considerable time in the country may feel they are less under threat.
"A few days ago I was a little concerned, but not so much now," said Daniel Tudor, author of Korea: The Impossible Country and North Korea Confidential, who has lived in the South on and off for seven years. "Basically, I'm not worried, no. I think the Trump factor is the unknown variable, but now he seems to have backed off a bit."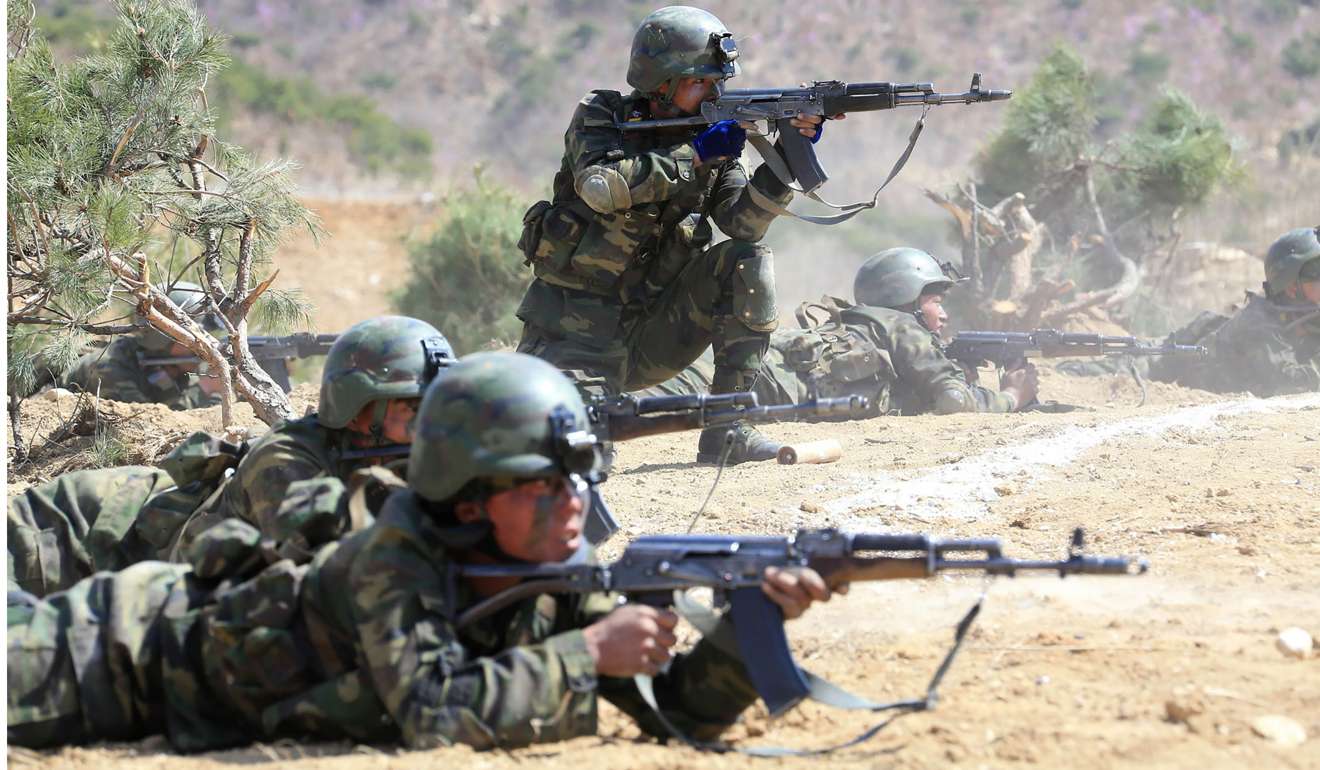 Another possibility is that Koreans think the North is simply using its missile and nuclear tests to exert influence over other nations, not to actually threaten them with war, and that conservative Korean media outlets are hyping a potential attack ahead of the South's presidential election in order to rally support for the conservative candidate. Conservative American media outlets may be doing the same, since the leading liberal candidate, Moon Jae-in, would almost certainly mean looser ties with the US. Perhaps to prevent this, the US is beating the war drum.
"The timing is curious," said Joanne Lee, a native of Seoul who now lives in Ho Chi Minh, Vietnam. "The US definitely doesn't want to see another liberal president in South Korea after Roh moo-hyun who would be less likely to follow their policies." ■
Continued on p.12
Continued from p.11