Anyone vaguely familiar with Turkey will know that it's a geopolitical cauldron. The issues that buffet the leadership in Ankara will change swiftly, often on a week-to-week, or even day-to-day, basis. The speed and scale of the changes often manifest themselves in violence and war in Turkey's contiguous regions.
Not surprisingly, the Turkey dossier in the Ministry of Foreign Affairs in China has been thickening. China also made some serious breakthroughs in Turkey's high-speed railway. After more than US$1.2 billion and four years, the journey between Istanbul and Ankara now takes just four hours and costs a mere US$30, making it a much cheaper option than flying.
The line was Chinese-built. China has thus helped Turkey break an important physical barrier. Turkey now wants to add more high-speed railway tracks between its east and west. Some 97 per cent of Turkish land lies on the Asian side and 3 per cent on the European side, including Istanbul.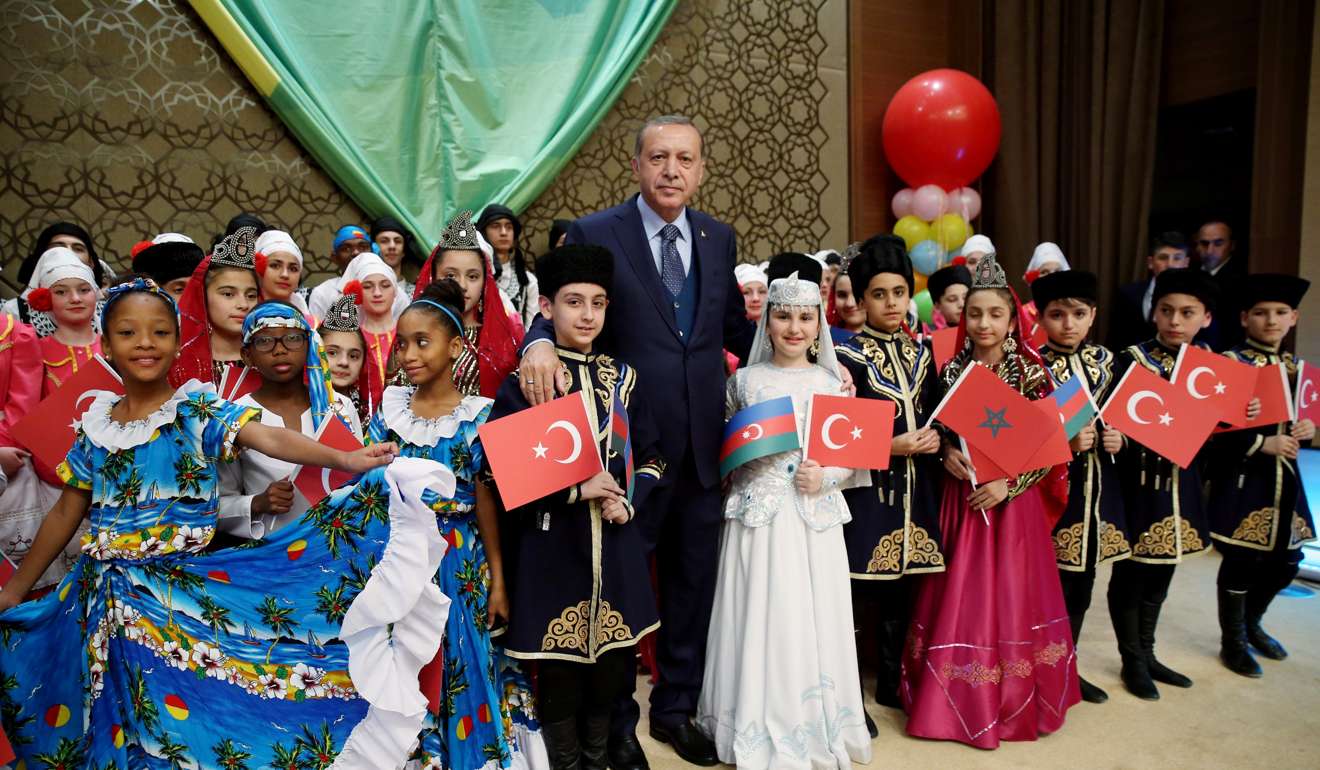 It is this unique location that gives Turkey unparalleled geopolitical importance, which China, as a veto-wielding member of the UN Security Council, understands.
Turkey was a non-permanent member of the Security Council from 2008 to 2010. Of the 10 issues that came up at the council in that time, nine had direct implications for Turkey. They were: Iraq, Syria, Israel, Lebanon, Somalia, the rise of radical Islam, Georgia, Russia and Iran. The exception was North Korea, but even there Turkey had a loose connection.
Pyongyang's withdrawal from the Treaty on the Non-Proliferation of Nuclear Weapons (NPT) had affected the standing of the nuclear-armed regime in Ankara, and in turn Iran's nuclear posture.
Thus Turkey is one of those countries that truly deserve to be called a geopolitical pivot, as former prime minister Ahmet Davutoglu once described it. If Turkey fails, it brings the world down with it.
Partly as a recognition of Turkey's unique status, it has been invited to join as an observer the Shanghai Cooperation Organisation (SCO), a regional security group made up of Russia, China and four ex-Soviet Central Asian states. It has also joined the Asian Infrastructure Investment Bank, founded by China to finance its "Belt and Road Initiative".
But Turkey's ambitions in Asia do not stop there. Over the last decade and more, it has also been willing to play peacemaker, even as far away as in Myanmar, where the ethnic conflict between the Rohingya Muslims and the local Buddhists in Rakhine state continues to smoulder, and occasionally blow up.
Between 2002 and 2016, under the leadership of Recep Tayyip Erdogan – first as prime minister, now as president – Turkey emerged as a key country safeguarding the stability of the Middle East and Europe, even North Africa. Despite the frequent changes at the top around Erdogan, and his own transition to president in 2014, Turkey has so far overcome domestic polarisation to hold the country intact. Europe and the Middle East are better for that.
After the spate of bombings in Ankara and Istanbul in 2015, there has been a drop in terror attacks, and tourists are slowly returning. Turkey, in other words, is acquiring some semblance of stability. And that is good news for China. The two have the terminal points of the Silk Road that China is now trying to revive, with Istanbul at one end and Xian at the other.
With bilateral trade of less than US$30 billion, there's ample room for growth if the trading route of yore comes alive. But Turkey is vital to the strength and durability of Beijing's overall grand strategy.
From issues verging on political Islam to security risks on the high seas, a strong president like Erdogan – made stronger after winning a constitutional referendum last week that will create an executive presidency – is well placed to collaborate in areas that may be beyond Beijing's immediate grasp.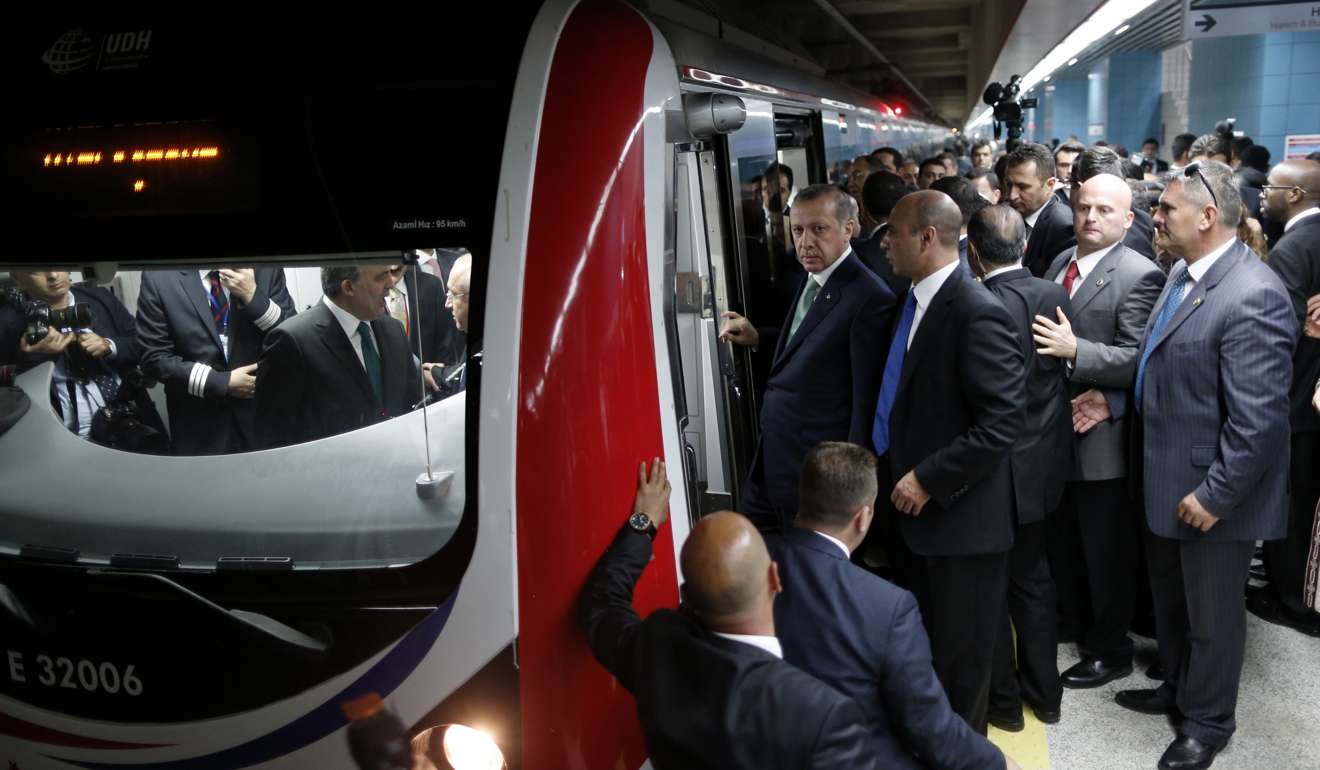 Turkey's internal infrastructure has strengthened considerably to benefit China's dream of weaving a cross-continental trading network. These include the Marmaray tunnel connecting the continents of Asia and Europe under the Bosphorus, which became operational in 2013. A rail route connecting Turkey's east and west will link Europe, the Caucasus, Central Asia and East Asia, which will help the rail connection between Beijing and London.
Understandably then, China has been trying to cultivate Erdogan for a long time. When he visited China in 2015 to meet President Xi Jinping (習近平), his plane was allowed to stop in Urumqi en route to Beijing as a mark of recognition for Turkey's role in maintaining peace in the restive Xinjiang province.
The Turkish government encourages imams and religious leaders to persuade Uygur nationalists and secessionists to pledge their loyalty to China.
Even though Turkey is a member of Nato while China is the pioneer of the SCO, the latter has supported Turkey's admission and participation. China has also been given the privilege to provide the software to Turkey's missile system.
That should make it possible to take Sino-Turkish cooperation even higher. ■
Phar Kim Beng is president of Echo Strategic Insight