If Cambodian human rights worker Lim Mony wants to sleep at night, she must pay: up to US$200 a month to secure half a metre of space in the jail cell she shares with 39 other women. Mony, a 62-year-old grandmother, has spent the past year in Phnom Penh's notorious Prey Sar prison after being detained in what observers say is a politically motivated case.
The grim realities of life in an overcrowded prison, where everything from electricity to food and water has its price, are beginning to crack Mony's veneer of strength, according to her daughter, Un Bunnary. "Sometimes, I go to visit her and I have to wait one hour [to see her] because she is crying in her room, and she doesn't want us to see her cry."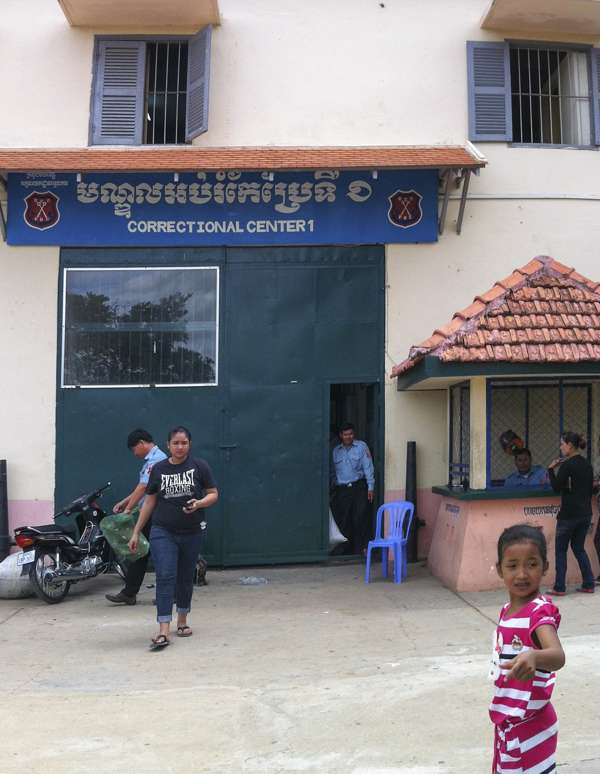 Mony was arrested on April 28, 2016, along with three senior colleagues – Nay Vanda, Ny Sokha and Yi Soksan – from Cambodian rights organisation Adhoc and the head of the National Election Commission, Ny Chakrya, a former Adhoc staffer. The five were caught up in a sex scandal involving now-deputy opposition leader Kem Sokha when his alleged mistress accused them of bribing her to lie to authorities about their supposed affair, which was being investigated by the country's anti-corruption unit.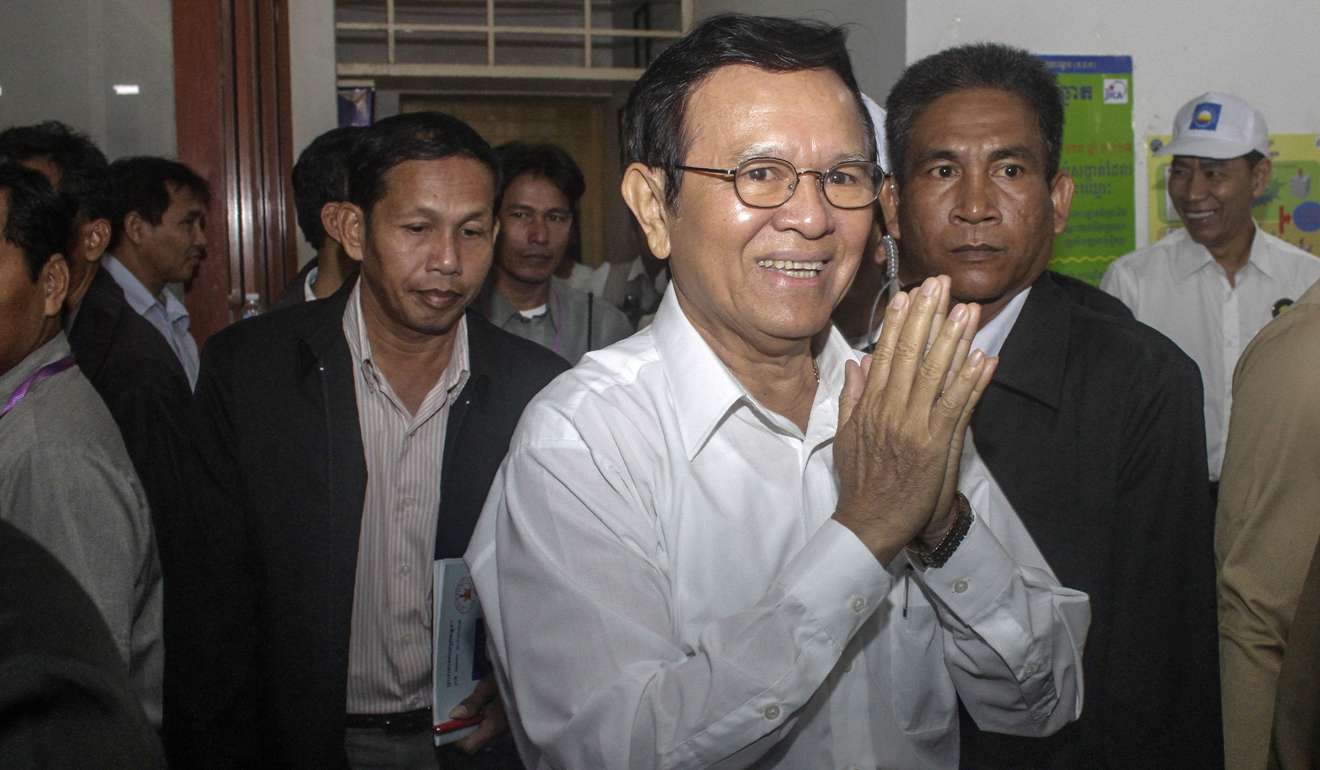 The arrests came amid escalating political tensions, with Sokha charged with crimes relating to the alleged affair (the government later pardoned him) and Sokha's predecessor as opposition leader, Sam Rainsy, fleeing to France after being slapped with a string of defamation cases initiated by senior figures in the ruling Cambodian People's Party.
A judge was expected to extend the pre-trial detention of the five on Thursday, according to local media, meaning they could now face a further six months in jail.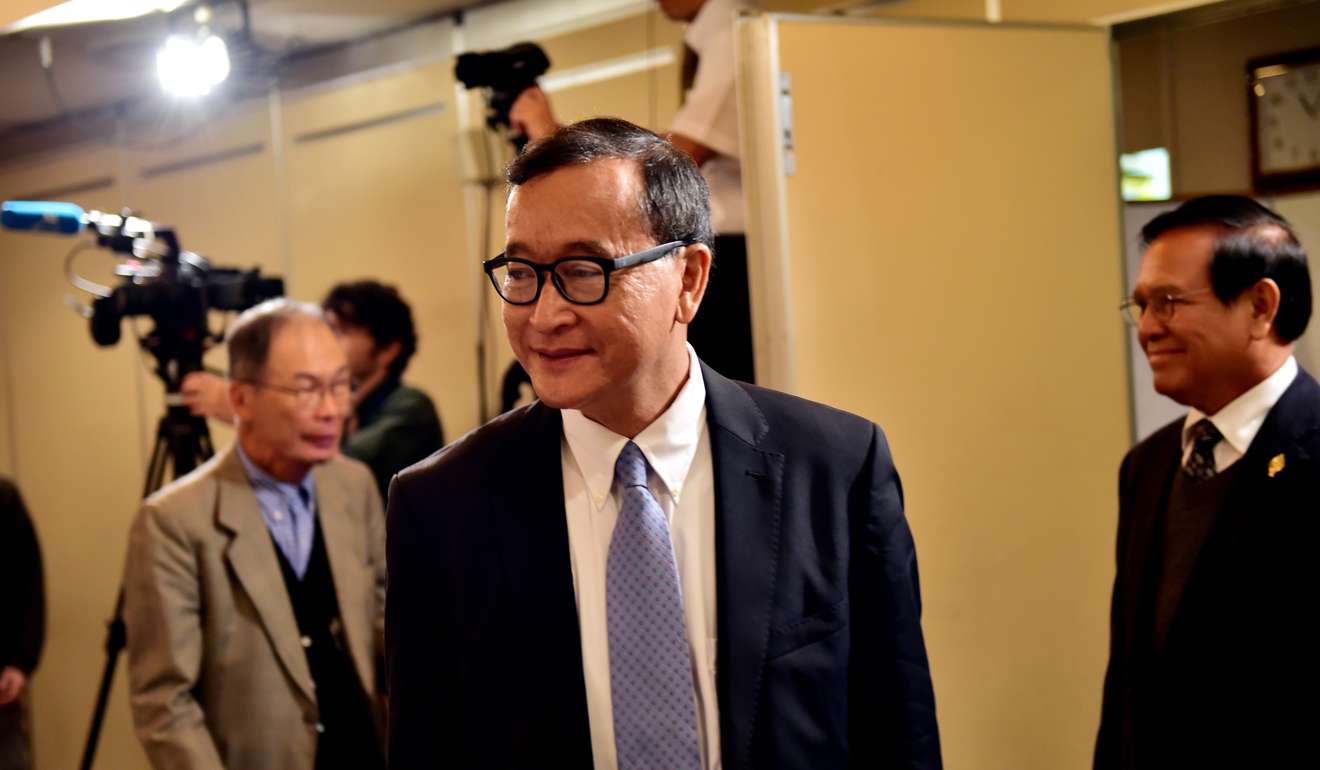 The Adhoc 5, as they are now widely known, were "collateral damage" in a government push to prosecute Sokha on "bogus" charges, said Phil Robertson, the deputy director for Asia at Human Rights Watch. "Seeing an opportunity, the Cambodia government morphed this into an attack to intimidate civil society, especially the organisations like Adhoc that are raising the government's horrible record of rights abuses," he said.
After being held in detention for a year without trial, they have become something of a lightning rod for attempts to draw attention to the stifling of dissent in Cambodia. On Wednesday, it was announced that the group was one of three finalists in the Martin Ennals Award for Human Rights Defenders – an annual prize awarded by a jury of 10 of the world's leading rights NGOs, often referred to as the Nobel Prize for human rights – which will be handed out in Geneva in October.
"I'm so proud, but I'm not happy that my dad still stays in jail," said Soksan's daughter, San Vattanak Vatey. She said her father had been struggling with high blood pressure and mood changes since being imprisoned. "I wish that the court will give justice to the five, not just my family but all the families," she added. "I wish that they [would] give back our dads and mums."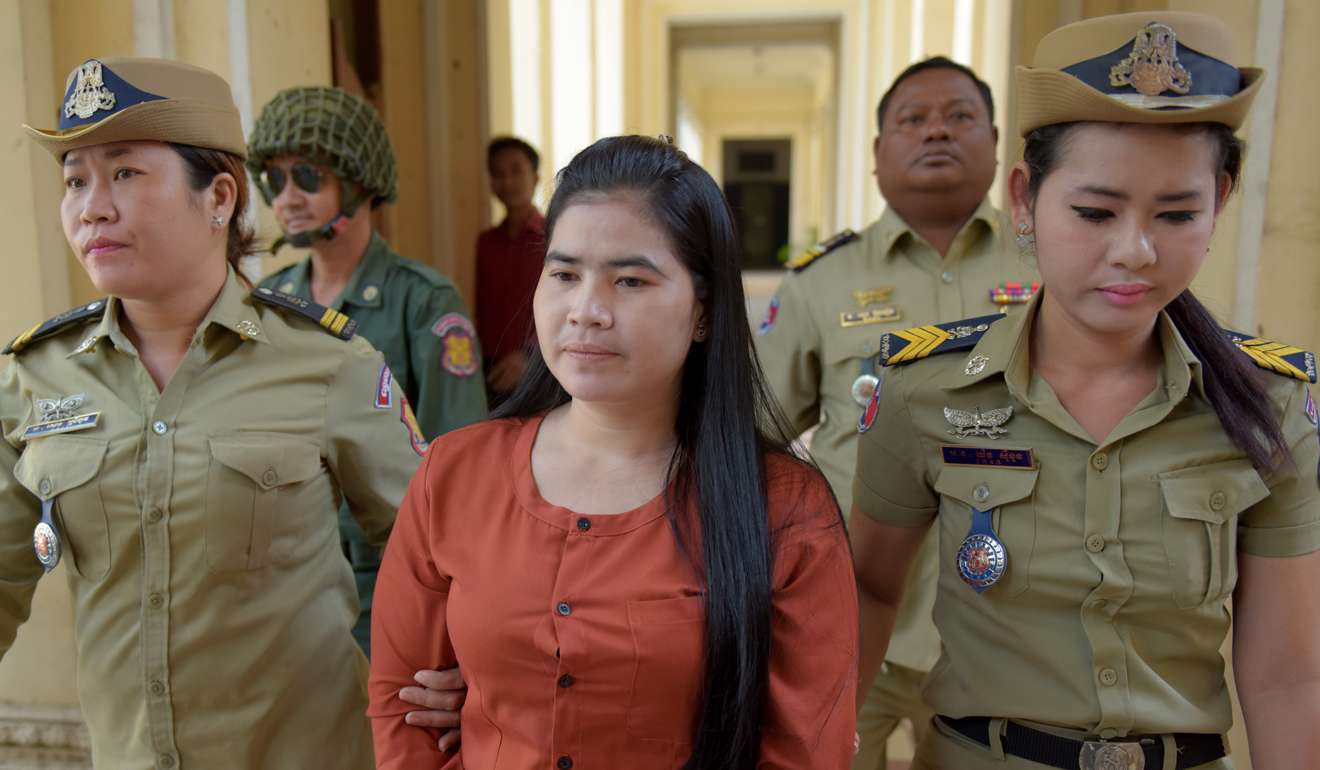 Since mid-2015, the number of political prisoners in Cambodia's jails has escalated rapidly, with 27 currently behind bars and eight others released after serving time, according to local rights group Licadho. Among them are land-rights activist Tep Vanny, sentenced to 2.5 years over a protest demanding the release of fellow activists, and university student Kong Raya, who was jailed in response to a Facebook post calling for a "colour revolution".
Sophal Ear, associate professor of diplomacy and world affairs at Occidental College in Los Angeles, said the use of the legal system as a means of intimidation had "reached new heights" ahead of local elections in June and national elections in 2018. "People will be even more afraid to stick their necks out and vote for the opposition; to speak truth to power," he said.
The upcoming elections are a crucial test for Prime Minister Hun Sen's ruling party after his three-decades rule. The opposition mounted a considerable challenge to his vice-like grip on power at the last national ballot in 2013.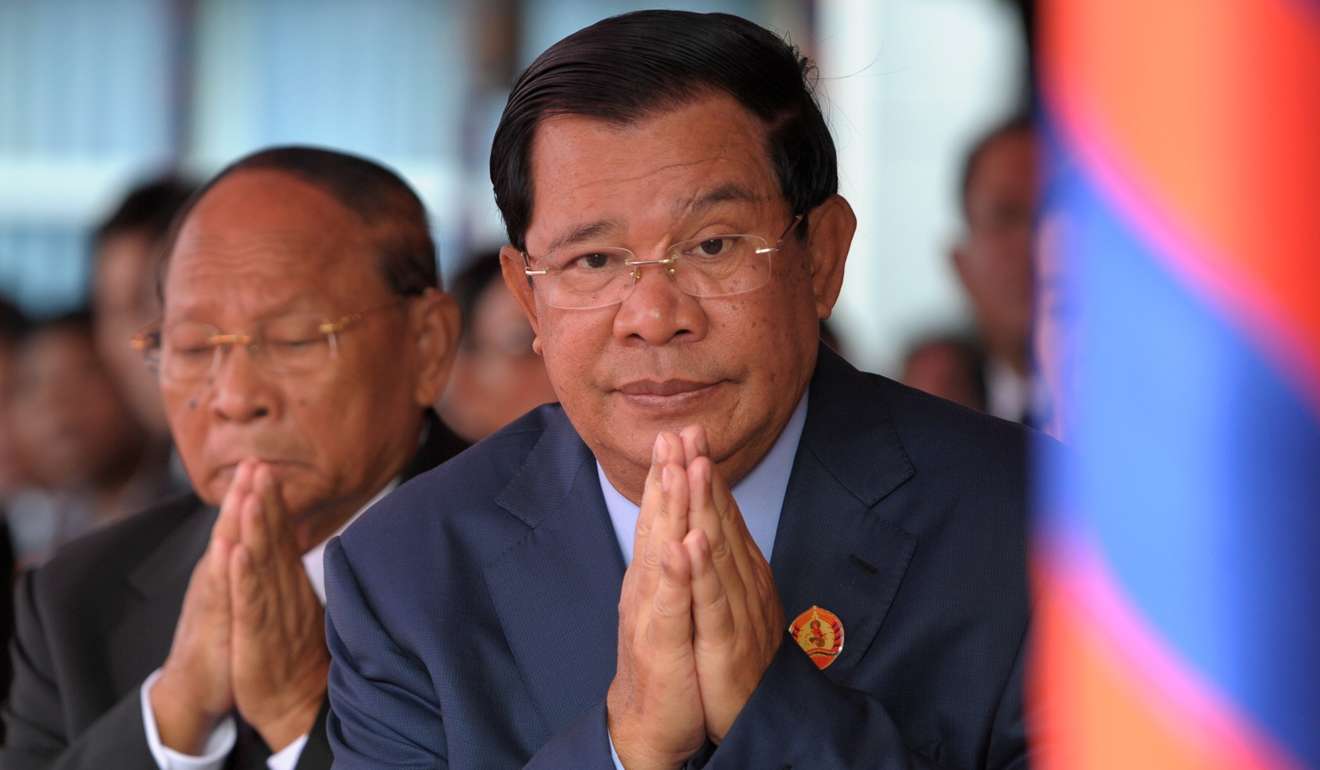 Political analyst and founder of the Future Forum think tank Ou Virak said most voters did not care about the accusations of infidelity levelled at Sokha but saw the episode as "another chapter in Cambodia's dirty politics" and the jailed Adhoc staffers caught up in it as "victims of political power play".
Phay Siphan, a government spokesman, refuted activists' claims the government was involved in the group's imprisonment, saying it had "no power to interfere with the court". "We are a democratic state… We [operate] according to Cambodian law."
Meanwhile, the opposition Cambodia National Rescue Party continues to raise the case with international donors, according to party vice-president Mu Sochua. "Those are the only ones that we can speak to, because on the side of government they don't want to put that on the agenda," she said.
For Bunnary, who gave up her university studies when her mother was jailed to care for her family, including her disabled older brother, it is increasingly difficult to remain optimistic. "I don't feel that I have hope anymore because the more I hope, the more I [feel] hopeless. It's been so long already that I've been waiting for my mum."