Foreign policy is made as much by style as substance. That is why the locations of summits are almost as important as the events themselves.
In the last three months, US President Donald Trump has met Japanese Prime Minister Shinzo Abe and Chinese President Xi Jinping (習近平) in Florida.
But for German Chancellor Angela Merkel and British Prime Minister Theresa May, the meetings were confined to the White House, with the obligatory press conferences that Trump so dreads – and the difference is telling.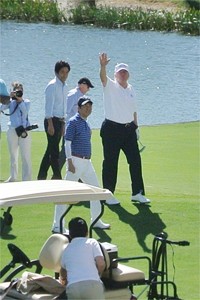 At Mar-A-Lago, Trump is in his element, playing the warm host. At the White House, he is grumpy and distant. At Mar-A-Lago, he exulted over a gold-plated golf club gifted by Abe and lavished praise on the Chinese first lady. At the White House he refused to shake hands with Merkel (twice).
While Trump has invited controversy by extending a White House invitation to the leaders of the Philippines and Thailand, one must not forget that Trump's preferred locale is Mar-a-Lago, otherwise known as the "Southern White House". Also included in the "packaged invitation" was Singapore's Prime Minister Lee Hsien Loong.
The invitations make sense within the context of what is to come. Having promised to attend the East Asian Summit in Manila in November, as the tensions surrounding North Korea's nuclear and intercontinental ballistic missile programme simmer, Trump's invites are meant to consolidate the US presence in the Asia Pacific region, although one of his executive orders – the immediate termination of the Trans Pacific Partnership agreement (TPP) – seems to have undermined that cause.
But the TPP hasn't withered away. Led by Abe, Japan has encouraged all remaining 11 members of TPP not to give up on the agreement. Japan considers it a stronger alternative to China's Belt and Road Initiative since the TPP would allow more governments to deregulate their procurement programmes that could cost close to US$1 trillion a year.
TPP was originally formed by Singapore, Brunei, Chile and New Zealand, and Singapore did most of the heavy lifting on the concept. One of its goals was to allow the US to remain engaged in the region. Although Japan was originally wary, as it would have to open up its agricultural sector to US and other imports, thus weakening the position of the governing Liberal Democratic Party (LDP), Abe has since been a staunch defender of the TPP, its latest champion since former president Barack Obama.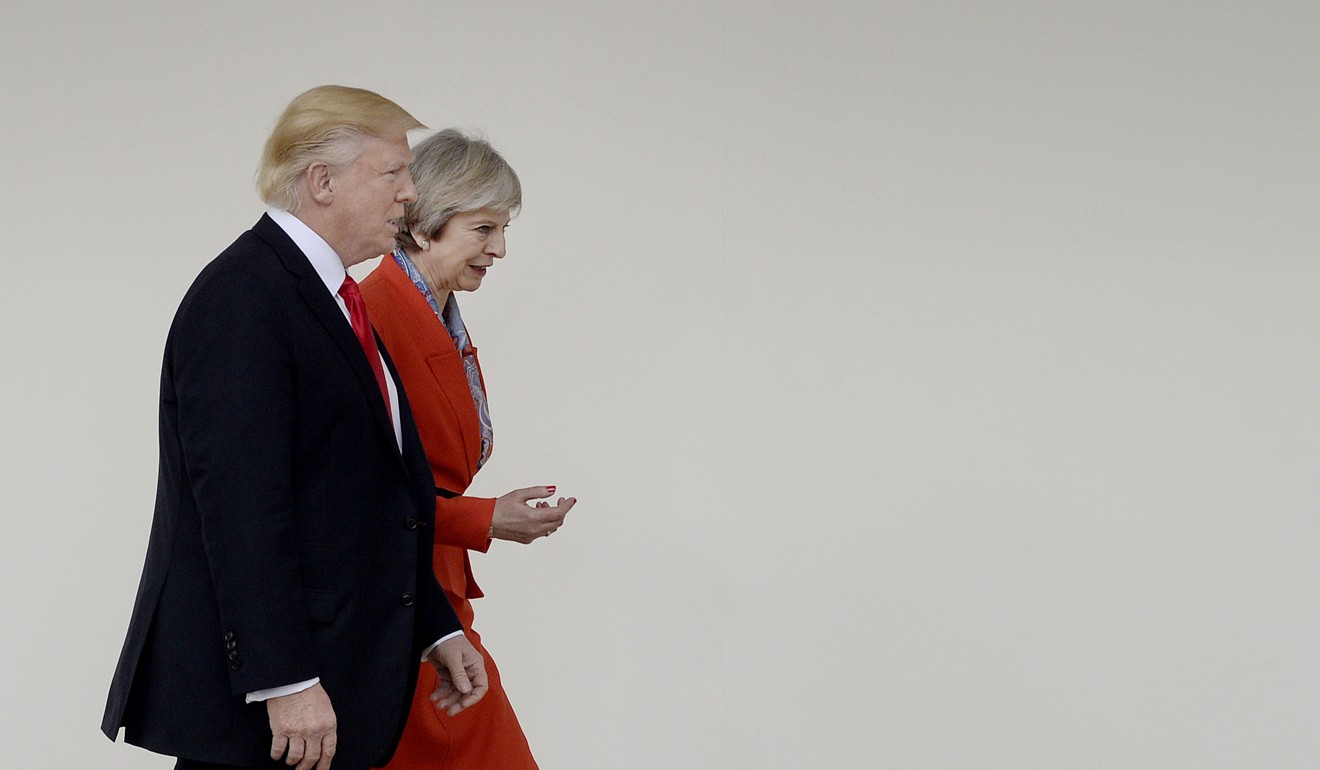 Trump's White House invitation for Thai Prime Minister Prayuth Chan-ocha is coming at a time when Thailand appears to be drifting China's way geopolitically as well. After buying three submarines from China, at a cost of nearly US$300 million, the Thai military is inching closer to Beijing, which Trump wants to contain.
One should also add that Philippine President Rodrigo Duterte broke ranks with his military commanders, many of whom were trained by the US, to visit a Chinese warship that paid a port call to Davao just days after the end of the Association of Southeast Asian Nations (Asean) Summit in Manila on April 29. Obviously, Trump knows that leaders in Singapore, Thailand and the Philippines have to be reassured that the US has not completely abandoned its geopolitical leadership in the region.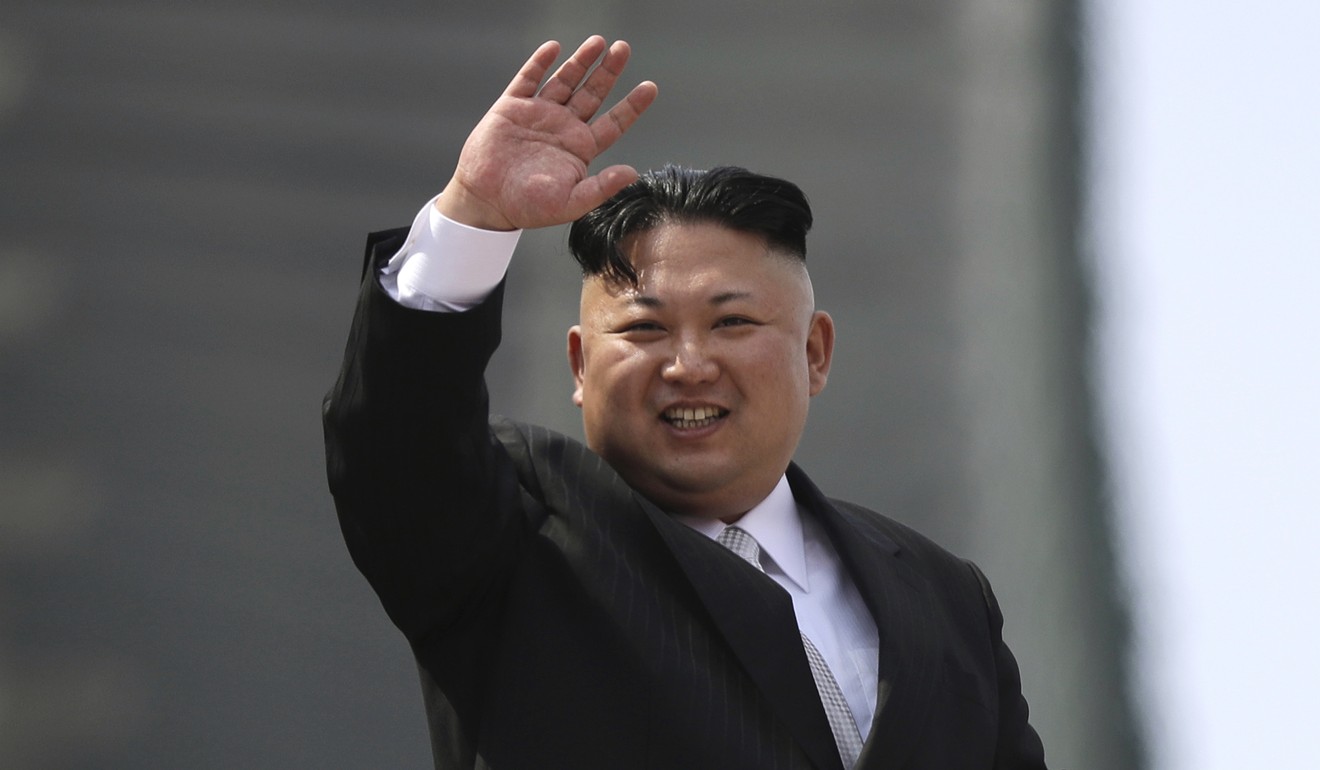 Thus, all three invitations have to be seen in that light – the return of Trump to the region, especially when the main threat to the US is coming from North Korea. By the time Trump will be up for re-election in 2020, Pyongyang may already have 100 nuclear-capable warheads, potentially deliverable on submarines and intercontinental ballistic platforms, according to security and intelligence estimates from the US Library of Congress.
In this "worst case" scenario, Trump would likely be staring at the abyss, with little if any prospect of re-election.
This brings one back to the significance of the impending Trump-Prayuth Chan-ocha and Trump-Duterte meetings.
Although Thailand is America's oldest ally outside of the North Atlantic Treaty Organisation (Nato), since Yingluck Shinawatra was ousted as prime minister by the junta in May 2015 the US-Thai relationship has been in a state of benevolent neglect. While Obama made it a point to visit Laos on his last presidential trip to Asia, he did not cross over to visit Thailand, an act that can only be considered a rebuke to the Thai junta.
Aside from the annual Cobra Gold Exercise between Thailand and the US, which now includes Malaysia – and even China as an observer – there hasn't been any significant improvement in the relationship between Bangkok and Washington.
If anything, China has made significant headway in its relationship with Thailand beyond the sale of the submarines (Thailand bought two and China gave them another one for free). Trade has also blossomed, and China's business presence along the Chao Phraya and Mekong rivers has increased as well. China plans to connect Thailand with an express railway to its Yunnan province.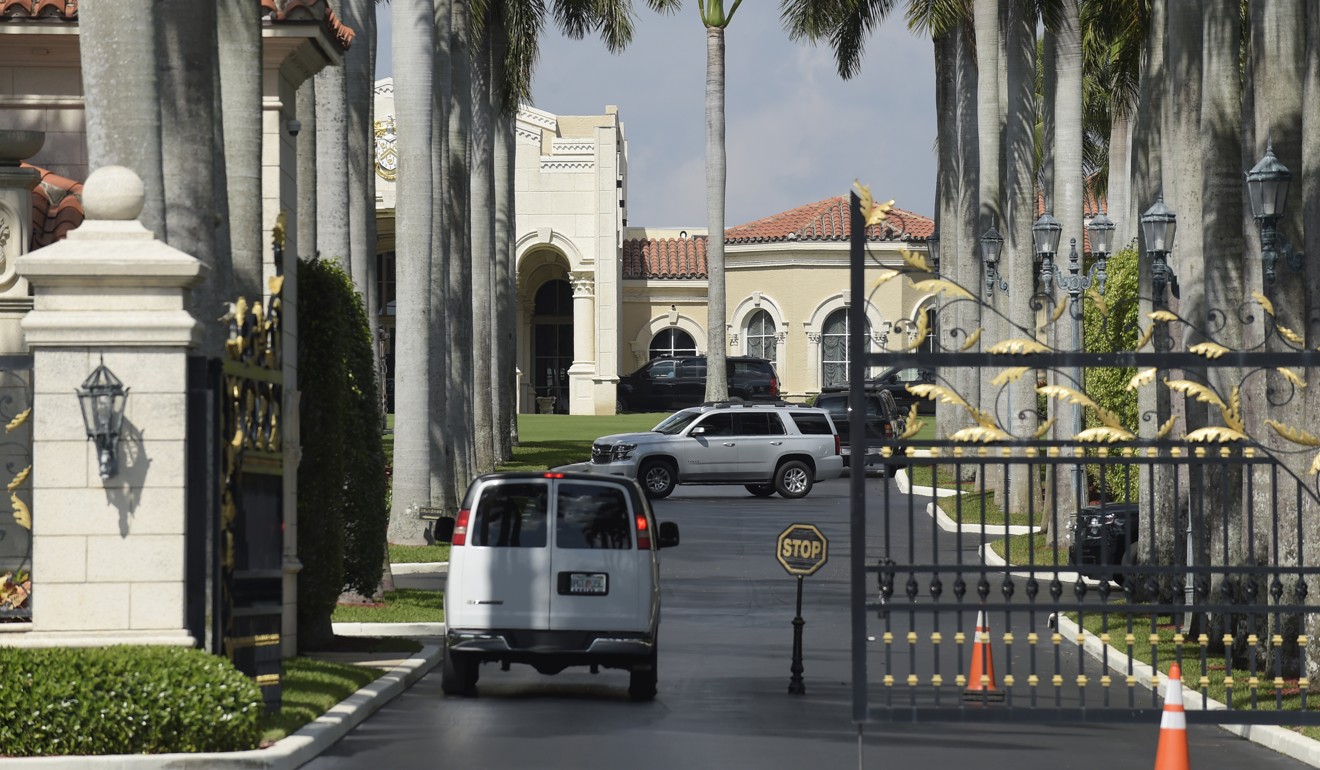 With the Philippines, Trump has de-personalised the invitation to Duterte by describing the "Philippines as an important and strategic country". The goal was to reduce the focus on Duterte's questionable drug war that has claimed the lives of 8,000 suspected drug users and peddlers. In fact, Trump has bought into Duterte's official narrative that the country is facing a serious drug problem that is in need of a radical solution.
Trump is a teetotaller, averse to alcohol and drugs. His eldest brother, whom he adored, died in his 40s due to alcohol abuse.
Thus the gravity and the viciousness of Duterte's drug war may not dawn on Trump at all.
As things are, the invitations to Singapore, Thailand and the Philippines to the White House, as opposed to Mar-a-Lago, have proven that Trump is ready to strengthen formal relations, though not yet on a personal level.
History shows that US presidents have invited only leaders they like into their personal space. President Ronald Reagan often invited his favourite friends to spend the night in the Lincoln Bedroom in the White House, as did John F. Kennedy.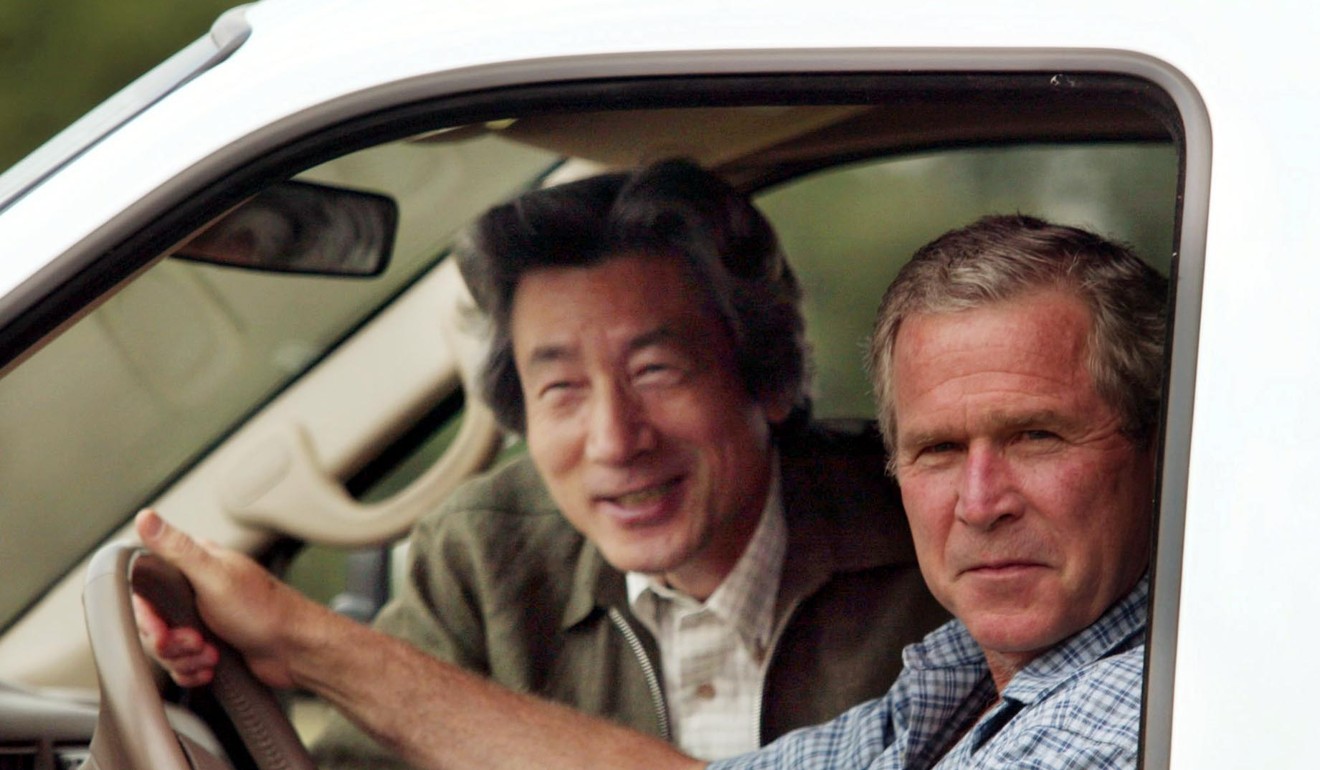 President George W. Bush, who hit it off with Japanese Prime Minister Junichiro Koizumi, took him biking at his ranch in Crawford, Texas.
Obama in turn chose Sunnyvale, California, to enhance his meetings with the Asean leaders in 2015. He also golfed with Malaysian Prime Minister Najib Razak in Honolulu, Hawaii.
Singapore leaders such as Lee Kuan Yew, Goh Chok Tong and Lee Hsien Loong have all been regular visitors to the White House. They are often invited because Singapore and the US have a long and enduring relationship that extends from trade to defence issues. Knowing the importance of Singapore to the US, China has tried to criticise Singaporean leaders' visits to Taiwan to "test" the US as well.
By inviting the leaders of Singapore, Thailand and the Philippines to the White House, Trump is wading back into the geopolitical waters of the region, especially when issues such as North Korea and the South China Sea are vital to Trump's re-election prospects. This should be seen as a good sign to Asia Pacific leaders who, when it comes to ties with China and the US, want to have the best of both worlds.
Phar Kim Beng is president of Echo Strategic Insight