With polls suggesting a landslide victory for Moon Jae-in in South Korea's presidential election, a revolutionary movement that culminated with the nation's largest-ever demonstrations and the removal from office of (now jailed) President Park Geun-hye, appears to have reached its denouement.
With a high voter turnout of 70 per cent, early exit polls had Moon, the progressive Democratic Party candidate, on 41.4 per cent compared to the conservative Liberal Korea Party candidate Hong Joon-pyo on 23.3 per cent and the centrist People's Party candidate Ahn Cheol-su on 21.8 per cent.
Moon's victory in the nation's 19th presidential election heralds the end of nearly a decade of conservative rule and may bring a more conciliatory approach towards North Korea.
Significantly, Moon even led in the conservative strongholds of North and South Gyeongsan provinces.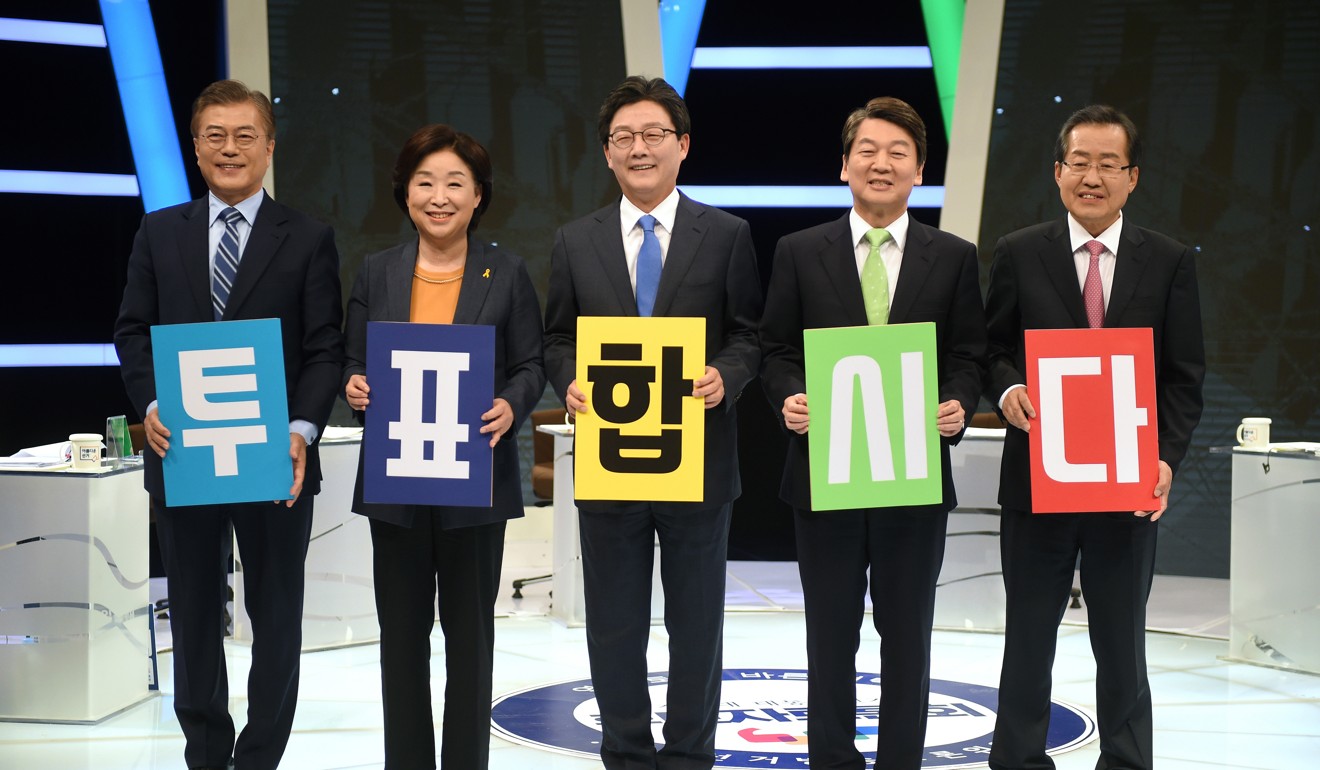 In the 64 years since the informal end of the Korean War in 1953, the nation has been dominated by conservative leaders. The first progressive president, Kim Dae-jung, was elected in 1997 after 36 years of dictatorial right-wing rule.
South Korea enacted a five-year single-term limit in 1987, and after Kim's five-year presidency ended in 2002, he was followed by Roh Moo-hyun, also a progressive. This decade saw the nation's GDP almost double, but the South has not had another progressive president since.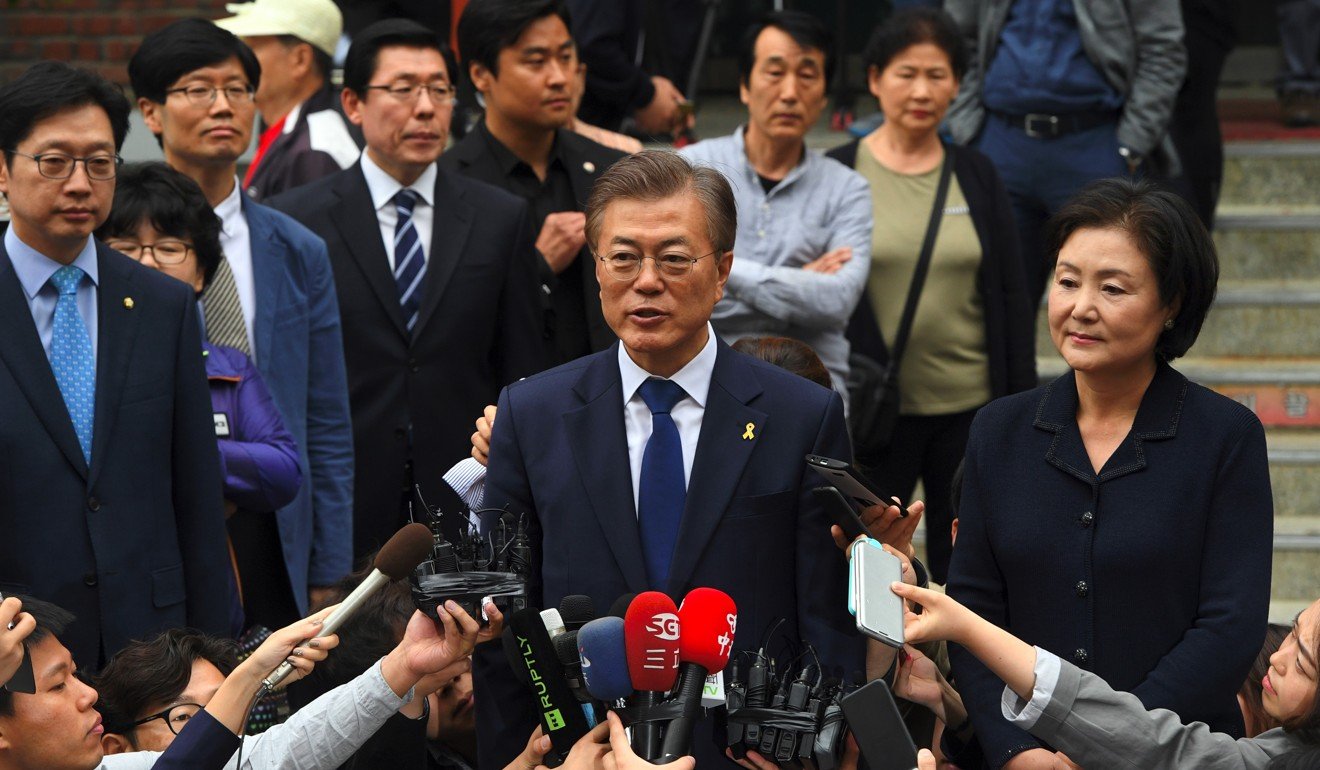 If Moon does become the next president, then, with the Democratic Party already holding 119 of the National Assembly's 300 seats, and with 46 more belonging to the centrist People's Party and Justice Party, which stands to the left of the Democrats, Moon has an enviable power base with which to steer the nation.
This will probably include walking back from Park's hardline stance against North Korea and possibly even some new figuration of the Sunshine Policy, former president Kim Dae-jung's policy of greater political engagement and openness with Pyongyang.
It is unlikely, however, to include a withdrawal of the US-built antiballistic missile system known as THAAD, especially since its deployment was deliberately rushed to precede the election (it is now live).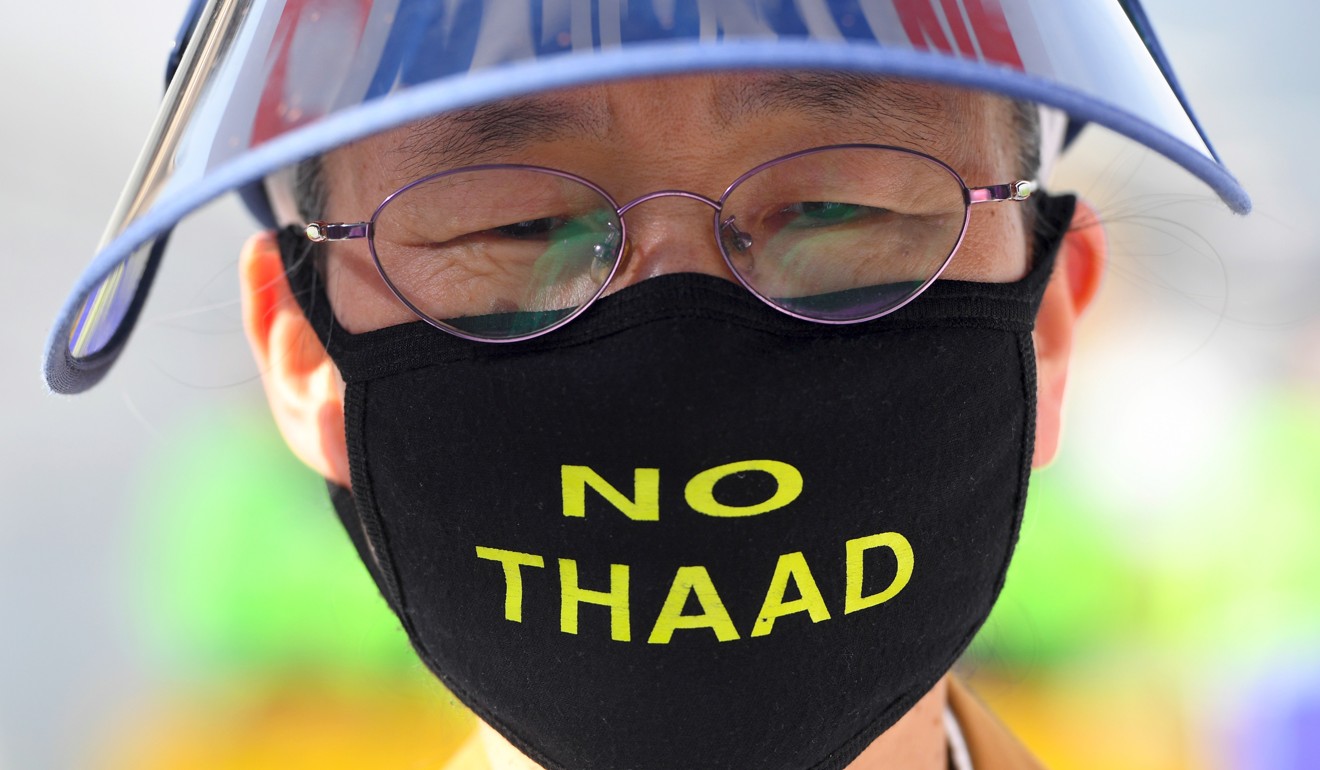 A problem that will doubtless intensify under a progressive president is Korea's strained relationship with Japan, an unfortunate fact since Japan and the United States are arguably the South's best allies, both in terms of defence and trade – Japan is Korea's third most important export parter, after China and the US, and second most important import partner, after China. Moreover, Japan is the most powerful democratic ally in the region. But ties with Japan could easily worsen.
Park managed to strike a landmark deal over the victims of Japan's wartime sexual slavery, euphemistically known as comfort women, whereby Japan paid one billion yen (HK$69 million) to a fund for the surviving victims and Japanese Prime Minister Shinzo Abe issued an apology.
But critics have said his apology didn't go far enough, and the entire deal may be scraped if Moon takes office, though it's uncertain whether the money will be returned.
Regarding domestic policies, Moon has talked about the need to reform chaebol (large family-owned business conglomerates), though some are sceptical of any real change in this regard.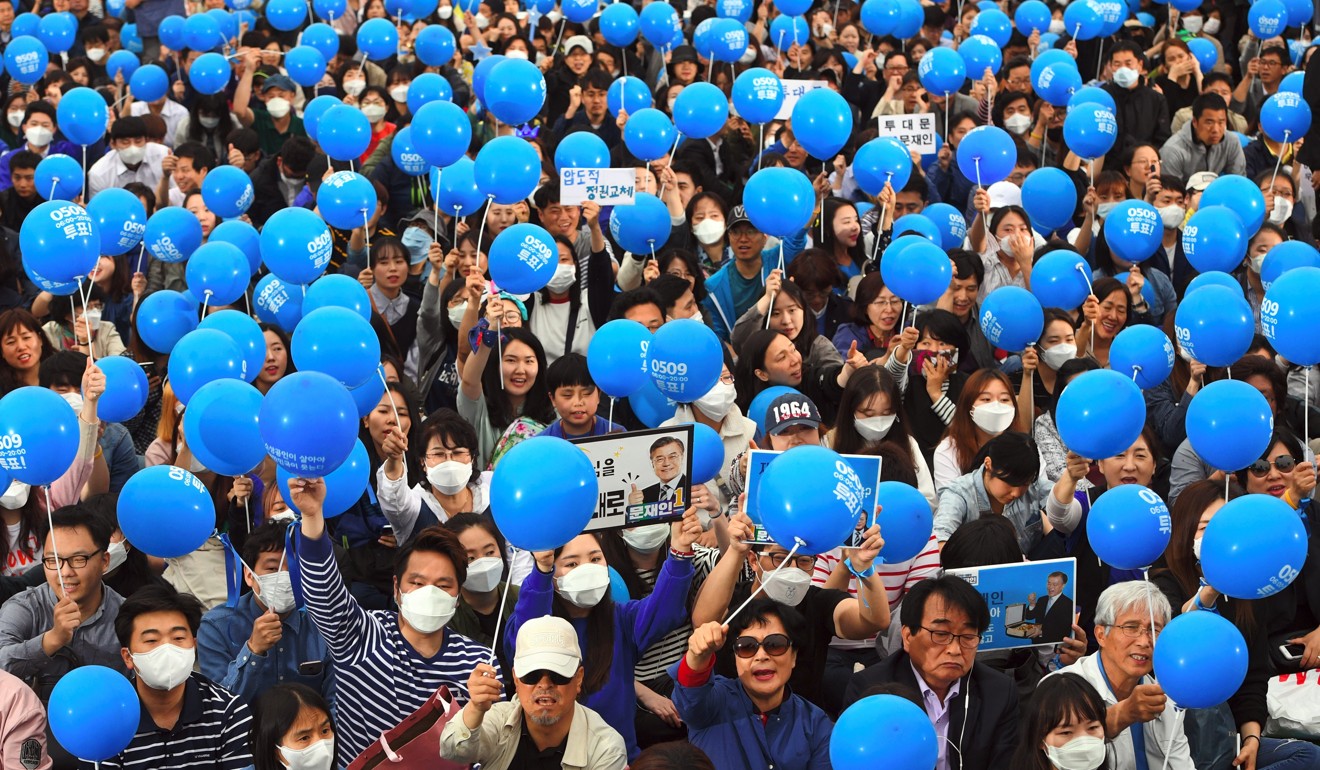 While LGBT (Lesbian, Gay, Bisexual, Transsexual) rights came up in a recent presidential debate it's unlikely any real changes are in the pipeline.
Although Moon buckled when Hong needled him about LGBT rights during the debate, his official stance is that he does not personally support LGBT rights but neither does he support discrimination against members of the LGBT community. Other than Justice Party candidate Shim Sang-jeong, who thinks LGBT rights should be a given, Moon's stance was as progressive a view as was available for Korean voters this election.
Moon has also promised to reduce reliance on coal-powered plants, a crucial issue these days as Seoul was recently ranked the second most polluted city in the world, after New Delhi. It has gotten so bad that outdoor sporting events have been cancelled and sales of canned air are on the rise, but so far the government has mainly resorted to blaming China for its pollution problems (even though the government plans to build 10 more coal plants by 2021).
Quite how far Moon can take Korea to the left will be a matter for debate for some time to come, but what is already clear is this: a time of great change lies ahead.